Level 2 Electrician Bondi Junction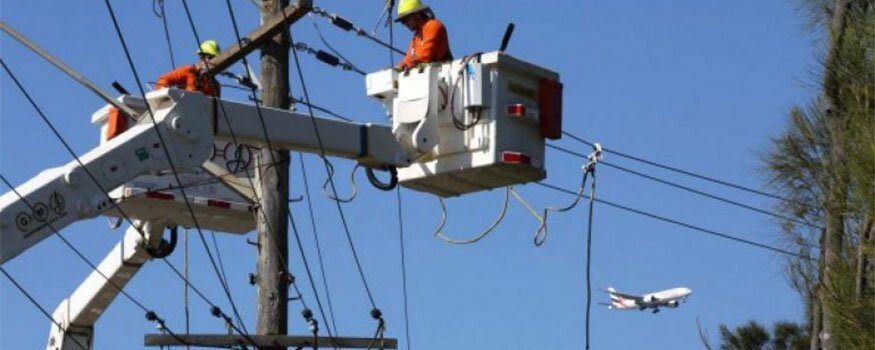 Do you need your service lines upgraded? Have it done by the most trusted and well-known team of Level 2 Electrician Bondi Junction for a perfectly done service line. Level 2  Electricians are authorized professionals who work on all connections from the mains to your meter box. Therefore, only professional electricians are allowed to work on this complex task. With Gordon's Powers team of certified Level 2 Electricians, rest assured that all consumer mains repair Bondi Junction and other services are in best hands.
Why is Gordon's Powers Level 2 Electrician the best to choose?
Our licensed Level 2 Electricians has long experience and the best knowledge in repairs, installations, and upgrades of your consumer mains.
We are authorized to operate on Ausgrid and Endeavor Energy.
We are available 24/7 to respond to any emergency repairs needed for your service lines.
We are the fastest team to respond to your consumer mains issues.
We have complete services that will meet your satisfaction.
Our friendly team provide the most honest service and upfront pricing.
We have affordable rate that will even provide you more convenience.
As a business running for over than 10 years, our skilled team continued to grow experience and excellence. We are glad to be able to extend the best services on the following:
UV Damage Consumer Mains – Overhead cable lines that are exposed to the damaging UV have their insulation get damaged. These become brittle causing cracks that exposes the conductors. To provide solution to the problem call your local Gordon's Powers Level 2 Electrician Bondi Junction to perform replacement on overly damaged lines or mend partly damaged insulations.
Service Upgrades – Properties have different demand of electricity, and the type of service lines needed depend on it. For a typical household with minimal demand, a single phase line can work accordingly. However, if your property is looking for an upgrade due to additional usage of high powered appliances and electrical machines, our team can upgrade your service line to three phase line.
Meter Installations – Aside from connecting your property to the mains, meters should also be installed to complete your connection.  We are not limited to installations but we also upgrade and offer other metering services such as time of use metering and off-peak metering.
Gordon's Powers can organise the following work for you, no hassle required:
Fuse equipment repair and replacement
UV Damage defective notice repairs
Installation of underground consumers mains both single and three phase systems 24 hrs
Off peak relay installation and associated metering equipment
Repair of single and three phase consumers mains 24hrs
Point of Attachment relocated or repairs
Electricity system capacity extension and upgrades
Electricity metering equipment installation
Connection of your mains service lines to the local electricity network
Disconnection of your mains service lines from the network for minor repairs
Permanent disconnection of your mains service lines for building demolition
Private power pole and underground pillar installation, replacement and removal
Upgrade your existing service from single to three phase or just increase the supply capacity for extra load requirements
Connect your mains service lines to the network and energise your installation.
Emergency Electrician Bondi Junction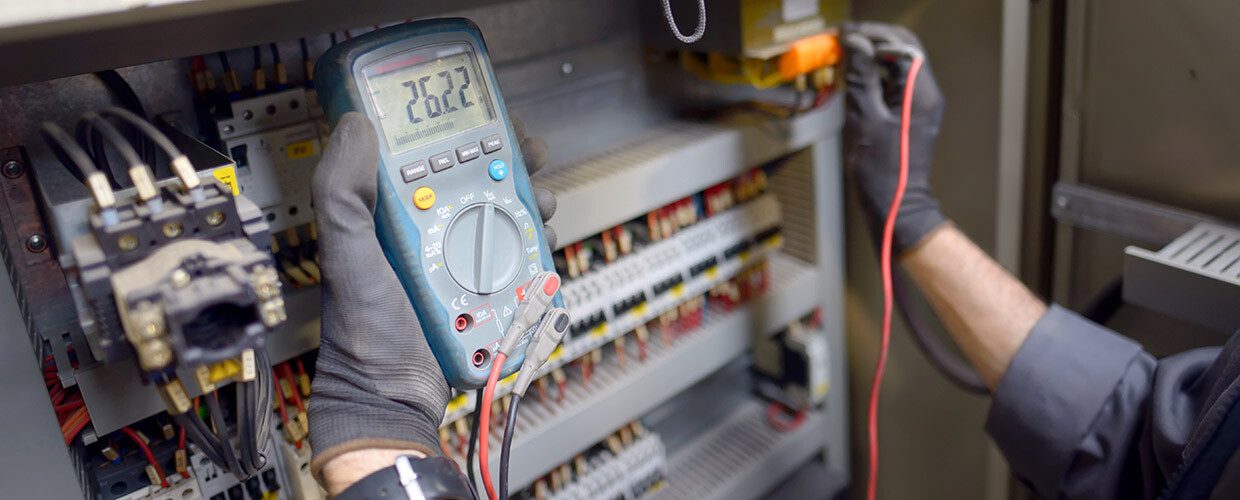 Do you need your electrical lines immediately? For this, you need to have the fastest and most reliable team of Emergency Electrician Bondi Junction to get hands on to the task you need done. Luckily, you have the expert Emergency Electricians from Gordon's Powers who you can rely on any time. Worry less of any electrical emergency encountered for you have the best team to assist you. We never fail on providing reliable services to everyone in Bondi Junction for more than 10 years now. Rest assured that getting our emergency repairs and installation will surpass your satisfaction and give convenience.
Electrical emergencies should not be ignored. Many property owners should be mindful of the signs of electrical problems and when to call an emergency electrician. Here are some common signs:
Electrical Smells / Burnt Rubber Smell – This is a common sign wherein a wire has overheated causing an insulation to melt or burn. It could also a non-electrical cause. However, if you can't find the source of the smell, then it is a possible electrical problem. This is very hard to determine with the wires hidden on walls. It is best to shut down your safety switches and call Gordon's Powers emergency electrician Bondi Junction to solve the problem.
Open wires – There are many types of open wire problems such as wires with damaged insulation, disconnected wires, and broken wires. These may be present in your electrical system wirings or appliance wires. Seeing any of these sign should always alert you to call an emergency electrician. Disconnected line from the power main or broken lines can cause electrocution for it may still be a live wire. This matter has to be fixed as soon as possible.
Blown up fuses and switches –  Fuses and switches protect your circuits from more danger when a fault occurs by tripping. However, in worse cases, these blow up instead of just tripping. This indicates a more serious problem within your circuits. Repair on this issue takes great effort and longer time wherein only professional electricians should handle.
Doing DIY repairs without proper knowledge can bring you grave danger. Therefore, never put repairs in your hands. Have everything handled by Gordon's Powers to execute complete checking and prevent problems from taking place.
Smoke Alarm Installation Bondi Junction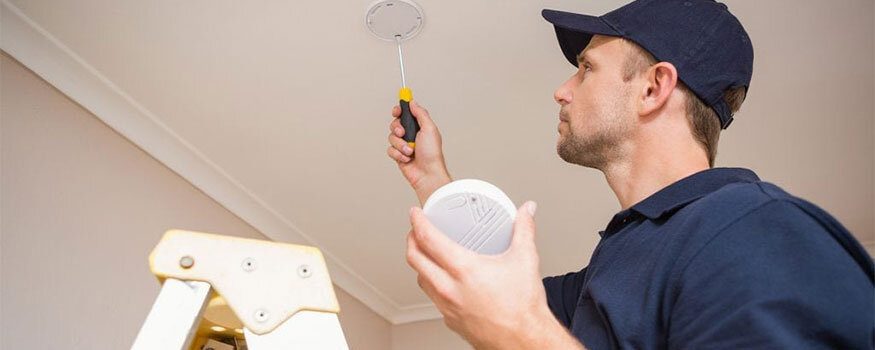 Do you need an additional smoke alarm in your property? Have them installed by Gordon's Powers Smoke Alarm Installation Bondi Junction for an excellent job done. Smoke alarms are important devices every property should possess to protect their families from potential fire. For this, it is best to the service that can make it possible.
Gordon's Powers team of expert electricians are proud to have extended amazing smoke alarm services for over than a decade. We have exceeded our client's expectations due to the services we offer such as the following:
Prompt Repairs – There are a couple of faults that could happen to your smoke alarms that needs immediate repair such as poor batteries, loose wiring, and damaged sensor. Poor batteries can be easily replaced but loose wiring and damaged sensor require the best attention from a professional electrician to have the issue solved. Smoke alarms should be working 24/7, and Gordon's Powers can assure of getting your devices to work as soon as possible.
Complete Expert Installation – Gordon's Powers are expert in installing simple to advanced smoke alarm systems for different types of properties. We offer complete installation process from evaluation of a property, installation, and double checking of the installed devices.
Excellent Maintenance – Smoke alarms have to be checked once or twice a year to prevent small problems from getting the devices to get damaged. For this, an honest maintenance service is needed to help you save your devices. We make sure that small errors are corrected ahead of time and damaged parts are replaced.
You can also rely on Gordon's Powers high knowledge of smoke alarms. We can help property owners identify the right type of smoke alarm for their homes and business. Here are the following types to choose from:
Photoelectric Smoke Alarm
Ionized Smoke Alarm
Dual or Combination Photoelectric and Ionized  Smoke Alarm
These smoke alarms detect different fires. The photoelectric smoke alarm detects slow smouldering fires while the ionized smoke alarm works on rapidly growing fire. To be able to get those 2 functions in one device, there is the dual smoke alarm that has the ability to detect the two types of fire making it more in-demand for property owners.
Switchboard/Fusebox Repairs Upgrades Bondi Junction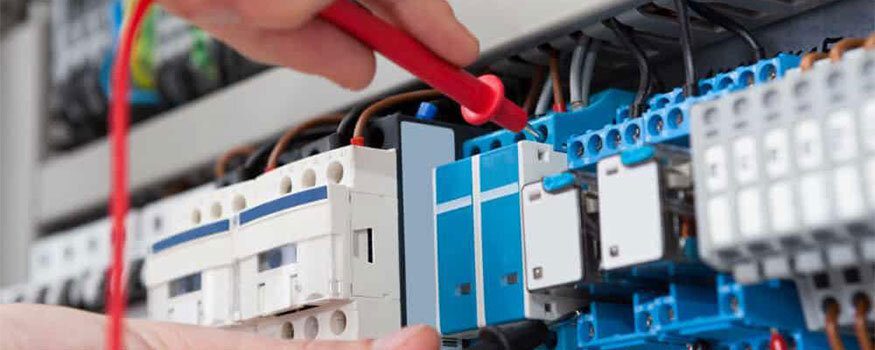 Do you need your old fusebox checked by skilled electricians? No worries. Gordon's Powers has a team of experienced and excellent electricians to perform switchboard/fusebox repairs upgrades Bondi Junction. Get your switchboard/fusebox issues taken care of as early as possible. With our prompt service, lessen the risk of more damage and harm. With our over than ten years of being in service, our business has to continued to grow due to the trust given us by our valued clients. Rest assured that your fusebox needs are in expert hands.
Many homes and other structures may consist of old or obsolete fuseboxes without property owners knowing about it. They have them checked only when they start to experience problems such as:
Overloading  – A common sign the you have an overloaded circuit are dimming lights when plugging an appliance and appliance lights frequently flick. This requires an immediate attention. Upon seeing these signs, there is in need to reduce the number of appliances plugged into a circuit. If the problem still persists, it is best to have your circuits and fusebox checked to avoid more danger such as damage to your fusebox and appliances that could spark a fire.
Frequently Tripping Switches and Fuses – Tripping of fuses and switches normally occurs in times of electrical faults in your system. However, if the issue is too frequent, it needs extensive checking to know the underlying problem. Have it handled quickly by Gordon's Powers electricians.
These fusebox issues needs immediate attention only from the experts who can handle the bob correctly. An overloading issue indicates that your old fusebox can't handle the demand of electricity your property has. Since old fuseboxes consists of only one circuit, you won't be able to use appliances such as air conditioner, heater, and washers simultaneously. These are appliances a household normally uses and can't be avoided. To fully provide your property to have the ease of use on any type of appliances, a switchboard/fusebox upgrade is needed.
For other types of fusebox problems such as burned compounds, loose wirings, and disconnected lines, rest assured that have the promptest team to attend to them. We can turn your switchboards and fuseboxes into their good state to protect your electrical system.
Hot Water Heater Repairs Installation Bondi Junction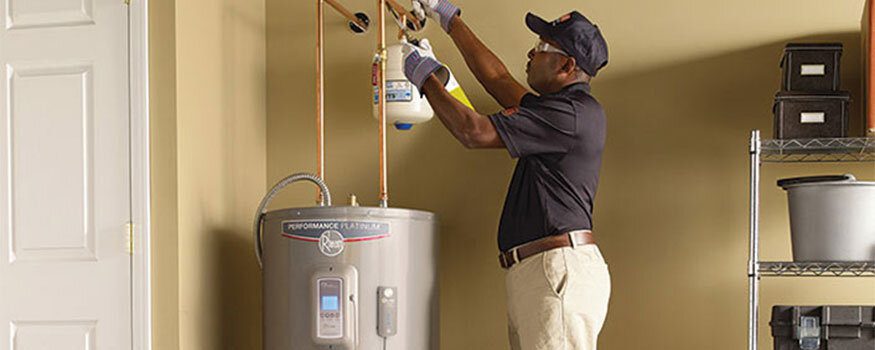 Do you need assistance in deciding on what type of hot water heater to choose? Let Gordon's Powers Hot Water Heater Repairs Installation Bondi Junction help you with an answer. Our team has the best knowledge in hot water heaters as well as the needed repairs and installation. Being in the business for over than 10 years, we have made excellent hot water heater systems possible. Many home and business owners were able to have a reliable and
Our complete services can even exceed your expectations. Rest assured that you'll get all the services you need for your hot water heaters such as the following:
Hot Water Heater Installation – We offer expert hot water heater installation that will meet your property's needs. If property owners don't have preferences, we can provide them information of the different types of hot water heater that could match their hot water demand.
Hot Water Heater Repair – Having a hot water heater problem can be very inconvenient especially in time of need.  Some issues can be corrected easily. However, the best knowledge is needed to have a more complicated issue to be taken care of. Loose wiring, broken thermostat, and damaged heating elements are matters that should be handled by professionals. Rest assured that Gordon's Powers team can provide the fastest and reliable repairs you need for you to be able to use hot water soon.
Hot Water Heater Replacement/Relocation/Reinstallation – Old hot water heater may require replacement for ensured quality function. Some property owners prefer replacement if their existing hot water heater units are of old model. We can perform the complete removal of existing units before the installation. Whether a hot water heater is in need to be relocated or an existing hot water heater needs to be installed, our team can handle them with perfection.
Hot Water Heater Maintenance – Every property owner who is need of hot water heater most of the time has to make sure that their units are in their perfect condition. Some factors may cause the units to malfunction or get damaged that may also be due to simple negligence. Taking care of your units is highly important to ensure it runs for a long term. Gordon's Powers team can handle it for you.
Worry no more of any problem your hot water heater may cause you. Your reliable team is here to provide you with efficient services.