Level 2 Electrician Redfern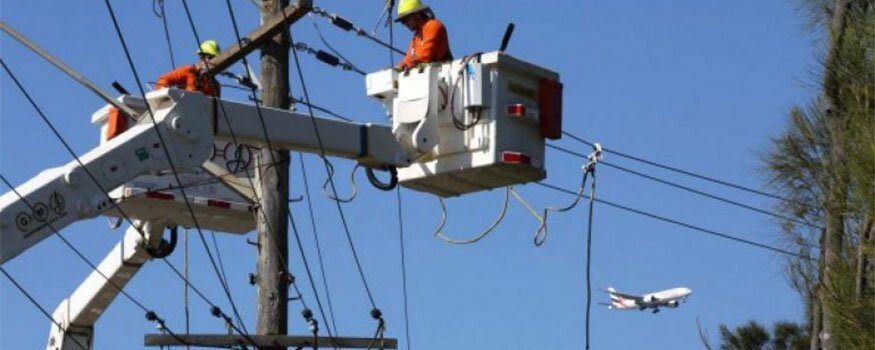 Have you received a UV defect notice from your electricity distributor like Endeavour Energy or Ausgrid today and need a Level 2 Electrician Redfern to get it rectified? You have to call Gordon's Powers and get it fixed especially when the notice confirmed that the fault is within your premise. Your energy network will not fix it for you. It is time that you know a service provider who can repair UV damage consumer mains in Redfern for you at budget-friendly rates.
People who have not yet worked with an electrical service provider before resort to the internet to find the right team to hire. In Redfern, all you have to do is just ask around and learn that Gordon's Powers Level 2 Electricianhas been delivering excellent and prompt service to rectify any problem relating to consumer mains. Our over 10 years of dedicated electrical service is more than enough to prove how much serious we are with our craft.
Our team of Level 2 Electrician Redfern always display a high amount of enthusiasm with our following Level 2 works (among the few):
Power Line Works
Gordon's Powers has licensed and skilled linemen that can work on power lines for both residential and commercial. We also participate in public works to make Redfern a safe place to live and do business in. There is no small or big power line projects that we cannot do. We can work on both overhead and underground consumer mains.
Point of Attachment (POA) Works
If you have just moved to Redfern or relocating to another suburb, Gordon's Powers can help you disconnect your mains service from the network including your point of attachment and relocate it to the place you will be transferring to. We can also perform quick movement within your same premise if the current placement is no longer capable of supporting the POA.
Consumer Mains Repairs Redfern
When you run into some problems with your consumer mains, you do not have to wait another day for someone to fix it or work on it and just electrocute yourself. You need to get a Level 2 Electrician Redfern to work on the problem as only licensed Level 2 electrical engineers are equipped to operate on live wires, open circuits, loose cables and more. Gordon's Powers is the right team to work on your consumer mains issues fast.
Emergency Electrician Redfern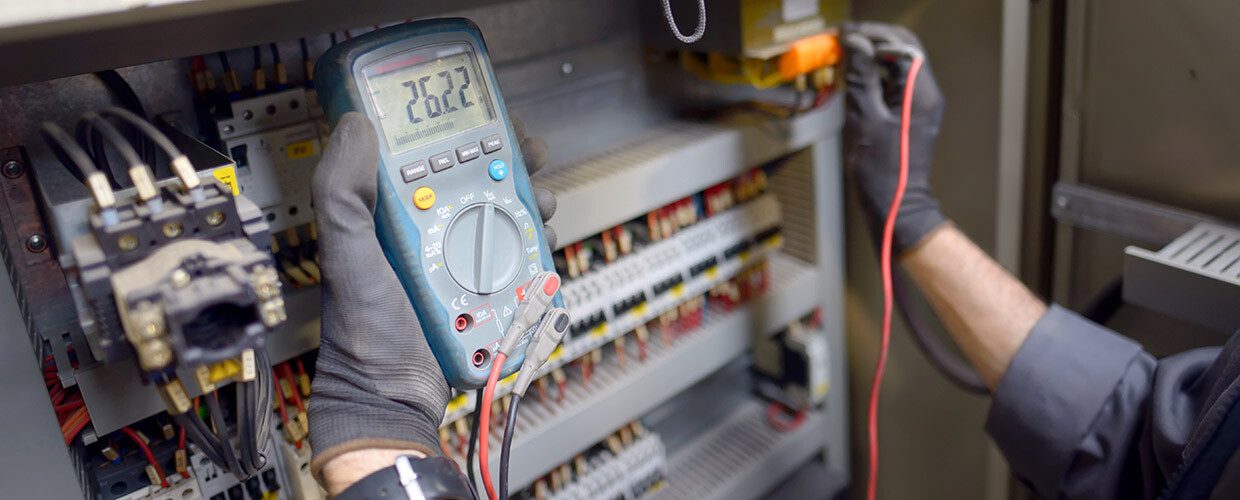 Are you doing a simple home improvement but cut a wire from your mains by accident? Don't let an open wire sit around. Call Gordon's Powers Emergency Electrician Redfern and we will rewire it for you to prevent electrocution. Simple electrical issues can be very damaging when left unattended. When a live wire is cut, it only means an electrical emergency. And the only way to address an electrical emergency is to hire licensed electricians to handle the problem.
Gordon's Powers Emergency Electrician Redfern is one of the most consistent electrical service provider in the suburb and surrounding areas of Eastern Suburbs Sydney in terms of prompt and professional service at cost-efficient rates. Consider a job done and an electrical emergency mitigated by the minute you call our team for help. We do not delay when we know someone needs our service. Our main motto is, safety first!
During an electrical emergency, below are some of the things you need to do:
Keep calm and have a presence of mind.
Contact Gordon's Powers and we will advise you with the next move.
Do not come near an open or live wire.
In case of an electrical fire, do not distinguish using water as it will cause electrocution.
If possible, shut down your power supply from your switchboard.
When the weather is bad, stay away from dangling cables and power poles.
Being ready at all times will save you. Make sure that you charge your phones and put Gordon's Powers on your speed dial in case you need assistance during an electrical emergency. Our lines are always open and our friendly staffs are ready to attend to any calls.
24-hour Emergency Installation, Repairs and Maintenance at Redfern 
All electrical matters should be treated with utmost urgency. When there is a strong need to install an electrical fixture, repair a broken component and check the condition of your electrical system, you can always call Gordon's Powers Emergency Electrician Redfern and we will do the needful. We provide prompt assistance to both domestic and commercial settings.
What We Do:
Emergency Installation
New appliance/equipment installation
Additional powerpoints
Rewiring on switchboards for additional circuit
Emergency lighting
Smoke alarms
Water heaters
Security Alarms
Emergency Repairs
Burnt powerpoints
Grounded appliances
Faulty hot water heaters
Lighting repairs/replacements
Tripping circuits
Emergency Maintenance
Security alarm testing
Fault-finding
Smoke alarm testing and maintenance
Switchboard/fusebox maintenance
Smoke Alarm Installation Redfern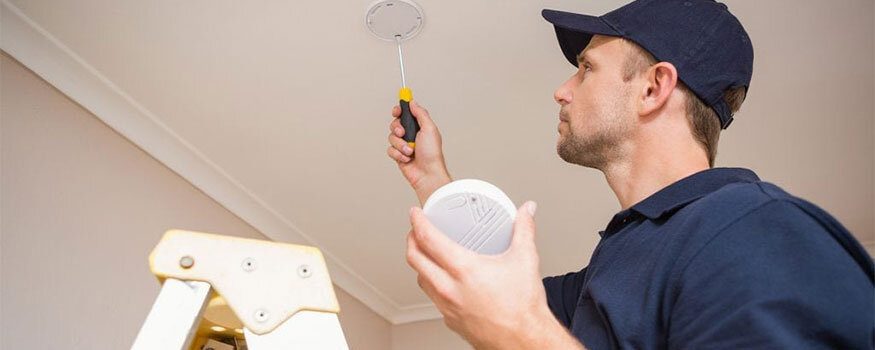 How can you tell if you are completely safe from fire from the comfort of your own home? You would need a Smoke Alarm Installation Redfern service to check whether your current smoke alarm system is up-to-date. You can get a commitment from Gordon's Powers that our team will perform a complete diagnostic test and performance test to confirm that every sensor is working. A single broken sensor will mean that your safety is compromised. Hence, get in touch with our team at Gordon's Powers Smoke Alarm Installation Redfern and we'll make sure your smoke alarm system is doing perfectly fine.
Smoke Alarm Installation Redfern at Gordon's Powers
There are other service providers that can convince you to try out their service but eventually be dismayed because of poor customer service. With Gordon's Powers, we treat our customers like a part of the family. We are more interested in giving them quality service that they deserve and know their feedback to help us make our service better.
For more than 10 years of outstanding smoke alarm installation within Redfern, our family business has secured hundreds of residential and commercial units from fire. Our smoke alarm installation works have a lifetime guarantee that all even our first installations are still working properly up to date.
How does it work? It is easy as 1, 2, 3:
Contact Gordon's Powers Smoke Alarm Installation Redfern to book your session. Our friendly staff will make the appointment setting easy for you because we value your time. Just let us know your requirement and your convenient time for our team to work on the job.
Get your FREE evaluation and quote.
Once the appointment is set, our smoke alarm specialists will come over to your place and provide a FREE evaluation on the work to be done, give you an expert advice on what type of smoke alarm works for your property and give you the quotation. We can also discuss your requirements and once everything is set, we proceed to step 3.
We do the work while you sit and relax.
We start the work and finish within the same day, on the first visit. Gordon's Powers does not want to keep our customers waiting. If everything is okay during the free evaluation, we proceed immediately to get the job done.
Switchboard/Fusebox Repairs and Upgrades Redfern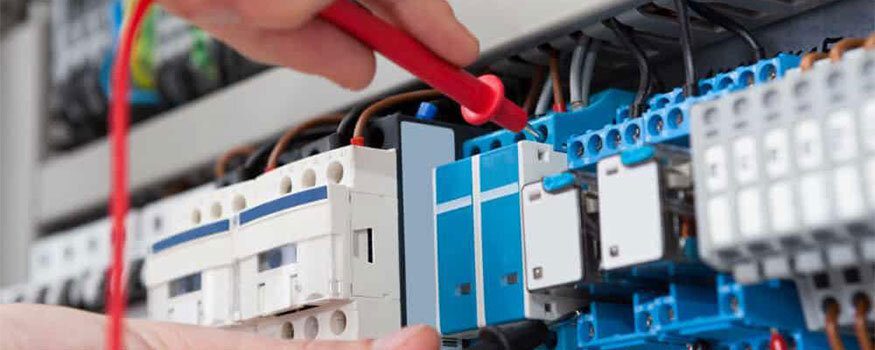 Are you working on one of your appliances and forgot to shut down everything from your switchboard that it blows up your entire circuit? A Switchboard/Fusebox Repairs and Upgrades Redfern is all you need to work on this electrical problem. Only licensed electricians can bring your faulty switchboard to life. Trust Gordon's Powers as we handle all your switchboard issues professionally. Our team will test, do the repair and leave no mess so you won't have to clean up yourself and you can get back to your routine in no time.
What is a switchboard/fusebox?
A switchboard or fusebox is the electrical heart centre of the house. If it is not working, every electronic within your home stops. A small mistake in dealing with it could mean your life or damage to your property. We encourage our fellow Redfern locals that you get your switchboard checked by Gordon's Powers and to prevent troubles If If your circuit breaker is not labelled, chances are you might blow up one of your appliances.
Gordon's Powers is a family business that has been around for more than 10 years now. We are deeply committed to our work, has earned positive feedbacks and gained more customers during the course of our service and counting. We always believe that when you give back to the community, the community gives back to you what you deserve. That is why we offer our expert Switchboard/Fusebox Repairs and Upgrades Redfern service at affordable rates so many can avail and prevent accidents by not getting their switchboards fixed or tested due to expensive service fees.
When it comes to switchboard upgrades, Gordon's Powers can help you decide whether you need an upgrade now or a reconfiguration of your circuits will meet your electricity demands. We do not suggest straightaway that you upgrade your switchboard when we can find a smart solution for you. However, in occasions that an upgrade is needed, our team will give you upgrade options and will help you decide which one you can go for.
Old fuseboxes are totally subjected to an upgrade since it is becoming obsolete as the years pass its parts and components are no longer manufactured except for some few old companies. Another indication that you need to upgrade your old fusebox is that it no longer support modern appliances which will limit your usage of electronics.
Hot Water Heater Repairs and Installation Redfern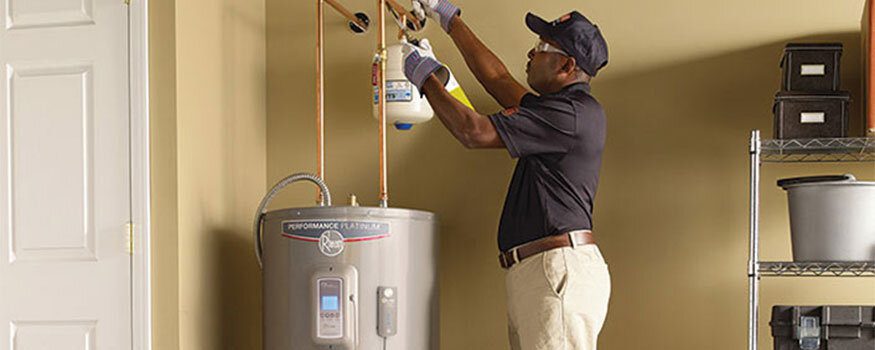 Just lost your hot water supply now? Let the fix be delivered by Gordon's Powers Hot Water Heater Repairs and Installation Redfern and we promise that you can say goodbye to cold water when you do not need them and say hello to consistent hot water whenever you want it for your bath, kitchen use, pool and more.
Why can you trust Gordon's Powers?
We are proud to say that over the course of our 10 years in the installation and repairs of hot water heaters, we have not received any major complains so far. Our team always aim to be your number 1 choice when it comes to any hot water heater repairs and installation within Redfern and other areas in Sydney.
Fully licensed installers in Redfern!
There are several hot water heater installers but at Gordon's Powers, all of our hot water heater specialists are fully licensed and has attended to many bookings. Our team is well-trained to install, repair and maintain the following types of hot water heaters:
Electric Hot Water Heater
When you need assistance installing your newly purchased electric hot water heater, you can pick Gordon's Powers to do the job for you and we will be right on your front door in 60 minutes or less. We are very familiar with the common brands of hot water heaters in Australia like Rheem, Thermann, Simons, Rinnai, AquaMAX, Chromagen, Dux, Stiebel and Vulcan.
Installing a gas hot water heater needs a hands-on experience in handling gas fittings. Gordon's Powers' hot water heater experts are also trained to handle gas type hot water heater system. We can mount the storage tank, install the burner and valves, and make sure that the pilot light is working properly. For existing gas water heaters, if the pilot light is OFF but the burner is on, contact Gordon's Powers immediately so we can fix the problem and prevent serious problems from happening.
Tankless Hot Water Heater
As commonly used in high rise apartments and commercial units, tankless or on-demand hot water heater are among the frequently broken appliances. Let our team work on this type of hot water heater for your units and you will be amazed on how quickly we can finish the job for you and increase your tenant's satisfaction.