Level 2 Electrician Edgecliff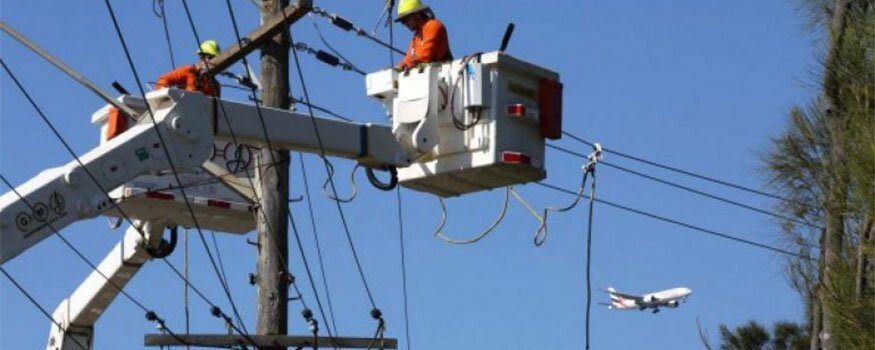 Are you looking for a cost-free assessment from a Level 2 Electrician Edgecliff? If you consult with Gordon's Powers Level 2 Electrician Edgecliff, we will also give you a free quote and full labour warranty on all kinds of Level 2 electrical solutions that we offer. Do not stress yourself with the wrong contractor who always quote you with high rates and charge you from the time they answer your first query up to the end of the project. If you are lucky, they will even finish the job for you, but worst, they will just leave you hanging.
Gordon's Powers has over 10 years of giving an extraordinary service in Edgecliff. Our Level 2 Electrician Edgecliff has the right certifications and permit to work inside Endeavor Energy and Ausgrid systems. With this, you are ensured that every one of our work is guaranteed.
With Gordon's Powers,  you are given various options for Level 2 electrical assistance. From circuit repairs and substitutions, conversion of single to three phase consumer mains, metering, to point of attachments, we can do everything. Our key services incorporate the following:
Consumer Mains Repairs Edgecliff
One of the generally contracted services that our Level 2 circuit repairmen receive from our Edgecliff clients are repairs of consumer mains for both domestic and commercial settings. Regardless of whether you're a home or building owner, an occupant or a business owner, our Level 2 Electrician Edgecliff can help repair any issues concerning your consumer mains.
Off-peak relayMost homeowners and small business owners in Eastlakes are going after the advantage of getting an offpeak relay service for their property. If you would like to save more from your electric bill without having to compromise or reduce your energy consumption, Gordon's Powers Level 2 Electrician Eastlakes will help install your off-peak relay service and fit the necessary meter for it based on your subscription. We will also advise you more on how you can take advantage on off-peak relay electricity by giving you tips on the best time to use your high energy appliances and more.
UV Damage Consumer Mains in Edgecliff
Do not fret over receiving a UV defect notice from your energy network. It is critical for every consumer to know if their lines are damaged or not for their own safety. To ease your worries, Gordon's Powers can rectify all UV damaged cables quickly and effectively at discounted rates. Just give us a call and we will discuss everything you need to know about our UV damage service.
Gordon's Powers can organise the following work for you, no hassle required:
Fuse equipment repair and replacement
UV Damage defective notice repairs
Installation of underground consumers mains both single and three phase systems 24 hrs
Off-peak relay installation and associated metering equipment
Repair of single and three phase consumers mains 24hrs
Point of Attachment relocated or repairs
Electricity system capacity extension and upgrades
Electricity metering equipment installation
Connection of your mains service lines to the local electricity network
Disconnection of your mains service lines from the network for minor repairs
Permanent disconnection of your mains service lines for building demolition
Private power pole and underground pillar installation, replacement and removal
Upgrade your existing service from single to three phase or just increase the supply capacity for extra load requirements
Connect your mains service lines to the network and energise your installation.
Emergency Electrician Edgecliff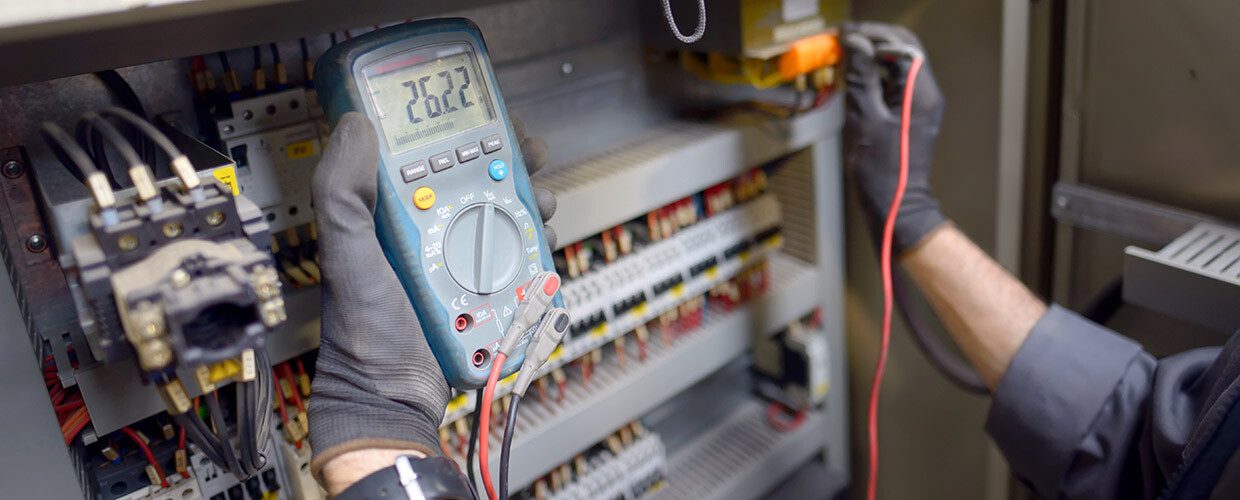 Do you see a smoke coming from your overhead mains? Call on Gordon's Powers Emergency Electrician Edgecliffand let our team handle the crisis for you. An electric emergency situation constantly creates distress as well as trouble. When an electric mistake is found, it is essential to call the ideal Emergency Electrician Edgecliff to take care of the issue as soon as possible.
Gordon's Powers is one of the most trusted and reliable electrical service provider in Edgecliff for more than 10 years. We have seen many incidents that require emergency assistance and our team has handled them well. Whether it is an isolated electrical mishap at our homes or a widespread electrical fire in a commercial area within the suburb, are team are always one of the initial emergency responders.
In any electrical emergency, make sure to call the most reliable 24-hour Emergency Electrician Edgecliff from Gordon's Powers. When you encounter the following scenarios, do not ignore these signals as it can lead to an electrical emergency if taken for granted. Call Gordon's Powers Emergency Electrician Edgecliff right away when you experience:
Flickering lights
The flickering is either brought on by loosened electrical wiring or trouble with the switchboard. These indicators are often overlooked as it returns to its normal function. Still, this suggests that there could be a hidden issue which could create damages to your lighting fixtures and also electrical system.
Electric scents
Electric scents could originate from charred cables, open circuit or from connected appliances that have worn out power cables. This is a clear indication of fire occurrence. While waiting for Gordon's Powers to arrive, try to unplug the appliance or turn off your main power. Our team will help check your wirings and do necessary repairs.
Over utilisation of power extensions
Whether you believe it or not, overloaded power extensions can create fire at an instant. If power extensions are exhausted, the wires heat up causing a smoldering fire underneath the insulation. You can call Gordon's Powers to permanently create another powerpoint for your use to support your appliances to avoid overloaded extensions.
Never ever deal with a severe electric problem on your very own. It is additionally extremely crucial to be acquainted with basic electric troubles and also indicators to understand when you ought to call your trusted electrical expert at Gordon's Powers.
Smoke Alarm Installation Edgecliff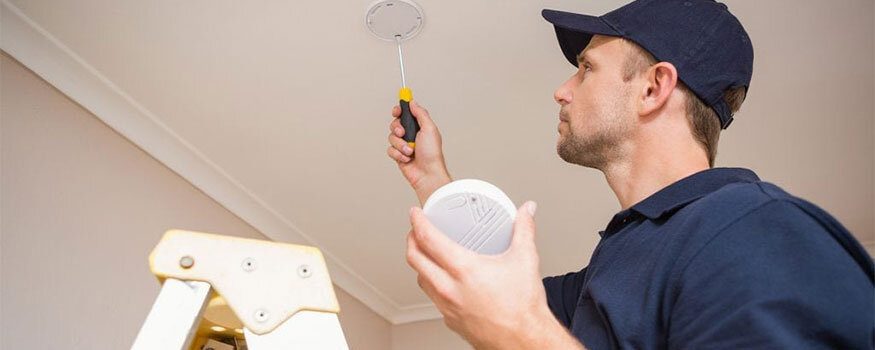 Are you wondering which Smoke Alarm Installation Edgecliff team to call for an urgent smoke alarm installation? Possibly your instincts prompted you to begin searching for the best smoke alarm service provider for your own property and company use. At Gordon's Powers, your benefits in acquiring our smoke alarm installation and repair service are endless. Why? Because:
Gordon's Powers has ten years of actual experience in smoke alarms
All our smoke alarm specialists are licensed and certified electricians
We are local to Edgecliff where you can get fast and efficient service at all times.
We care for our fellow locals and we treat them as friends and family
Our team only provides quality smoke alarm works at cheap rates
Dealing with any kind of smoke detectors has been one of our primary focus. We believe that if we provide every household with quality smoke alarm installation service, we are reducing the rate of fatality due to home fires. As your smoke alarm specialists, we will help you understand that deciding to install smoke alarms at your homes or commercial areas shields you from fire accidents 24 hours a day,  7days a week and 365 days a year.
At Gordon's Powers, you are dealing with a group of smoke detector electrical contractors that have the capacity to bring you amazing solution. Below are the leading reasons that our client appreciate when working with us:
Quality Smoke Alarms
Our supply of smoke alarm are produced by leading Australian brand names and also are anticipated to last for 10 years or even more. To include in its dependability and also sturdiness, Gordon's Powers ensures that every smoke alarm is fitted nicely and undergo function tests.
Standby Battery
Because hardwired smoke detectors are highly recommended, Gordon's Powers will certainly set up smoke sensing units with lithium backup batteries that last longer compared to regular batteries. When your power turns off, your smoke sensors will still function due to the backup batteries.
Strong Compliance to Safety Standards
Gordon's Powers comply with policies as well as regulations established by Standards Australia and also Fire & Rescue NSW, making sure that all smoke detectors are set up correctly. We will certainly do a total fire simulation to be confident that the setup done is correct and operating in optimum efficiency.
Switchboard/Fusebox Repairs and Upgrades Edgecliff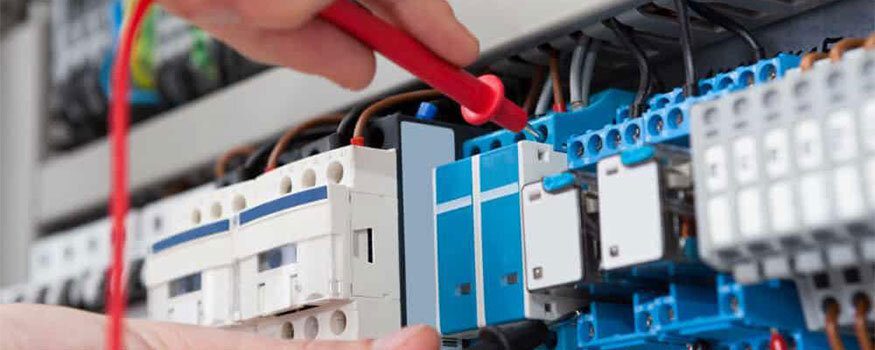 Contemplating on whether you would upgrade your fusebox or not? Gordon's Powers Switchboard/Fusebox Repairs Upgrades Edgecliff is a service you can use to get the best answers you are looking for. Our team will help you decide upon your panel board dilemma by giving you ample reasons why you should upgrade. When you think you need a professional advice from expert electricians, then you are right. Working on electrical matters carry a big responsibility as a home or building owner. In Australia, all rules and laws provided by the government should be strictly observed. To make sure that your home or office premise follows Australian standards, seek an immediate advise from Gordon's Powers.
Here are the pros of using a switchboard over the cons of continuing your usage of your old fusebox:
With your old fusebox, you are bound to:
Suffer multiple power outages because your fusebox no longer able to support additional appliances.
Spend more blown fuses even though it has just been replaced.
Be a victim of electrical fire due to burning fusebox because it of overloaded circuits and hot wires.
With switchboards, you will can conveniently:
Use and enjoy additional appliances even the latest and advanced in technology
Save more on repairs and replacements
Can selectively repair or replace components because of every circuits are separately connected via a circuit breaker
Have 100% safety assurance with the use of RCDs such as safety switches.
Use your switchboard for the next 10 years with proper maintenance
And more!
The Gordon's Powers Switchboard Service Guarantee
Gordon's Powers has many years in providing excellent Switchboard/Fusebox Repairs Upgrades Edgecliff. Working on switchboard is not much of a DIY thing. This is the reason why we make our services affordable and always available to our fellow locals at Edgecliff won't have to put off the need to repair their switchboards. It can give them harm in the long run and will even cause the loss of property and lives due to a full-blown electrical fire.
With Gordon's Powers, you will have the convenience of being treated with utmost care and respect. Our switchboard technicians are well trained and skilled to handle any type of switchboard. Whether you need assistance on your home or commercial building switchboard repairs, our team will do it without any hassles on your part.
Hot Water Heater Repairs Installation Edgecliff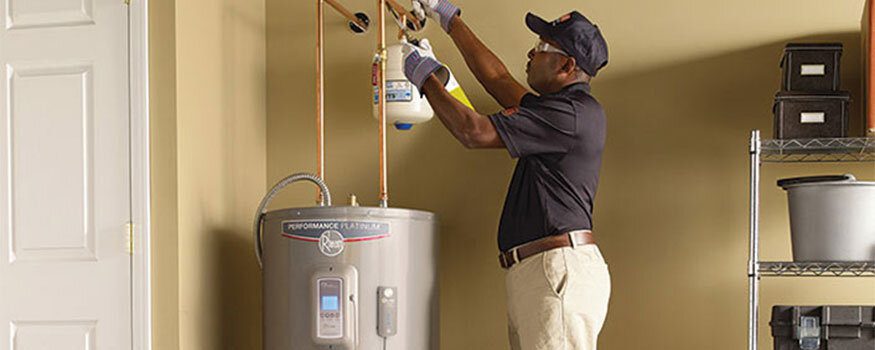 Does your old hot water heater unit appears to trigger your problem the majority of the moment and need a Hot Water Heater Installation Edgecliff service now? It is time for you to have a new hot water heater system set up to release you from stress and anxiety. Gordon's Powers is one of the most respectable electric services in Edgecliff for more than ten years. We have gained the trust fund of our valued customers with our dependable and also superb services. We have a group of knowledgeable and also specialists that perform Hot Water Heater Installation Edgecliff. We can help you choose from different types of hot water heaters that is best for your daily demands whether it is for your home or business use.
Below are some sorts of hot water heater that Gordon's Powers team can fit and repair aside from electric and gas hot water heaters:
Instantaneous Hot Water Heater – This is likewise known as the Tankless Water Heater because it does not require the use of a tank. Hot water is delivered to your plumbing fixture upon need. It can only suit single use. This only requires minimal upkeep which is valuable for you as a homeowner or business proprietor.
Solar Powered Hot Water Heater – This type of hot water heater makes use of the endless and complimentary power resource from the sun. You can pick from the 2 kinds of Solar Water Heaters such as Active Solar Water Heater as well as Passive Solar Water Heaters. Any of the two will be well-installed by Gordon's Powers and our team will also assist in the repairs and maintenance.
Storage-type Hot Water Heater  – This is typically called Storage Water Heater since it actually a protected tank. The fuel resource of this type of Hot Water Heater may be gas, oil, and power. Standard Hot Water Heater is suitable for apartments, resorts, and also houses. It also are available in various dimensions depending on the need of water required. The unit needs to be cleaned and flushed at least annually to eliminate sediment and mineral build up.
We additionally do repairs on damaged parts, substitute of non-working elements, and also a full installment of brand new hot water heaters. All parts and materials are genuine spare parts from your trusted brand.