Level 2 Electrician Phillip Bay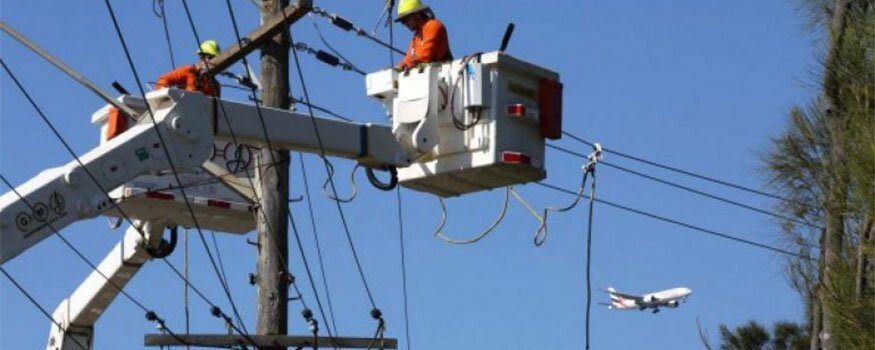 Have you worked with a Level 2 Electrician Phillip Bay for your overhead consumer mains but are not equipped with the right equipment, machinery and tools to do the job? You may need to switch to Gordon's Powers Level 2 Electrician Phillip Bay and our team will get the job done right and on time. You do not have to settle to an electrical contractor because their service comes at cheap prices. With Gordon's Powers, you will get both benefits as the service we provide is based on quality and affordability.
When it comes to expertise, Gordon's Powers has more than 10 years of incomparable service to the people of Phillip Bay. As your fellow local, we can be your constant electrician rescue that can finish any type of electrical works concerning consumer mains for your homes or commercial spaces. Our safety record is undeniably outstanding as we always aim 0% casualties in all our electrical operations. So whether you need a Level 2 Electrician Phillip Bay for your homes or commercial property, you can count on Gordon's Powers and we are always ready to be in action.
Gordon's Powers have all the resources needed to make sure that your consumer mains service is always in good shape. From the supply of timber/steel galvanised power poles to power cables and other electrical components, we guarantee that all our parts and materials are from the trusted brands that were built and made to last for many years.
Our team of Level 2 Electrician Phillip Bay offers a wide range of electrical services within the suburb that includes the following to name a few:
UV Damaged Consumer Mains in Phillip Bay
You do not have to postpone the fix for your UV damage defect notice given by either Endeavour Energy Australia or Ausgrid. Gordon's Powers offer reasonable repair rates and quality repairs for all exposed wires and insulation defects within your premise.
Consumer Mains Repairs Phillip Bay
Everything you need with fixing issues on your consumer mains, you can bring them up in discussion with Gordon's Powers Level 2 Electrician Phillip Bay and we will help you deal with your problem. Our consumer mains repairs work
Installation of Energy Meters
Any consumer mains meter installations are done best by Gordon's Powers Level 2 Electrician Phillip Bay. Whether it is for your new connection or off-peak metering service, our team are skilled to install, repair and maintain any type of meters.
Emergency Electrician Phillip Bay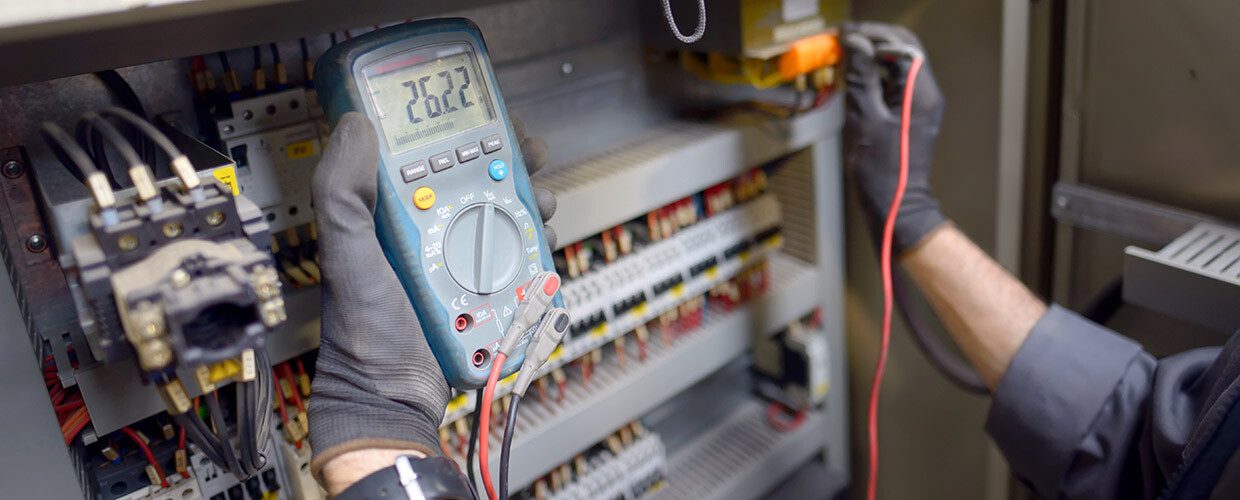 Has your security alarm stopped working for no apparent reason? You need to get an Emergency Electrician Phillip Bay to have a look at the problem and get it working right away. A non-working security alarm system is like an invitation to an unwanted entry any time. With Gordon's Powers, you can take back that peace of mind that you and your family are perfectly safe within your homes. Having our team around in desperate times brings relief to everyone in Phillip Bay, especially for homeowners and business owners. As your local team of licensed emergency electrician Phillip Bay, we hope to bring our community with the fastest
Gordon's Powers offers 24-hour Emergency Electrician Phillip Bay that can be with you whenever you need help. We can by your all-around emergency electricians when it comes to any electrical emergency. You can feel confident that we are very awake when everyone is asleep because we are your local rescuers and we always care for the people of Phillip Bay.
All you need is to save our number to your list of emergency contacts and dial us the moment you encounter an electrical problem and we will be with your within the hour. Our team has always been the first choice of every homeowner and business owner in the suburb when it comes to the following common electrical emergencies:
Electrical emergencies due to natural causes –  Typhoon and other natural phenomena can damage overhead mains. Fallen wires and knocked down poles are among the common scenarios. Call Gordon's Powers Emergency Electrician Phillip Bay immediately to eliminate the hazard. We will arrive at your place no matter what the weather condition is. We have done several community services and responded to a number of electrical emergencies within the suburb and across Sydney regions.
Power loss – When your power supply suddenly shut down in the middle of a busy day, you can get in touch with our team at Gordon's Powers and we will test your entire electrical system, find the fault, fix it and prevent it from happening again. We will explain to you what happened and give you safety precautions to avoid any harm.
Sparking powerpoint –  This usually happens in homes and other commercial buildings where powerpoints frequently receive loads making the wires wear over time and causes short-circuit. If you notice this at your place, remember to call our Emergency Electrician Phillip Bay team and we will perform emergency repair on your powerpoints and replace it with quality parts.
Smoke Alarm Installation Phillip Bay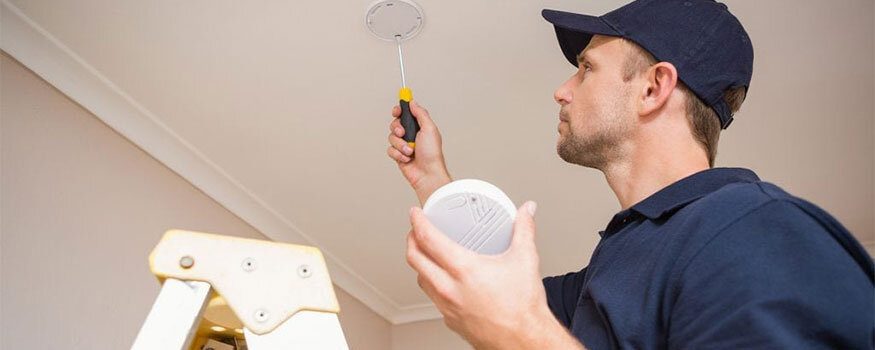 Do you have some questions about smoke alarms? Gordon's Powers Smoke Alarm Installation Phillip Bay can answer everything you need to know about smoke sensors, the best brands for smoke alarm products, and the right solutions for your premise. Our smoke alarm installation is guaranteed to meet the highest quality and safety required by Australian Standards, particularly NSW Fire & Rescue.
Gordon's Powers can attend to your smoke alarm needs promptly!
If you want to have your smoke alarm installed the soonest possible time, all you have to do is to call Gordon's Powers to set up an appointment and our team will make a way to complete the installation within the same day. It doesn't matter if it is a same-day booking. We will always do our best to attend to your needs even when our schedule is hectic. We do not want to keep you waiting and would to make you happy at all times. That is why Gordon's Powers has local Smoke Alarm Installation Phillip Bay experts to install all your smoke detectors and get it up and running right after testing is done.
Domestic Smoke Alarm Installation Phillip Bay
Fire prevention is greatly encouraged in every home in Australia. Within Sydney, Gordon's Powers takes part in keeping the Australian legislation concerning fire prevention and safety applied in almost all regions. Starting at Phillip Bay, Gordon's Powers has rendered its smoke alarm installation service at affordable prices and at the highest standards. Most homeowners grant us their trust to perform smoke alarm installation because they are aware that we only give our best in everything we do. Our smoke alarm specialists can install and even repair/maintain any type of smoke alarms such as photoelectric, ionization, and dual smoke alarms.
Commercial Smoke Alarm Installation Phillip Bay
For commercial smoke alarm installation Phillip Bay, Gordon's Powers is your right contractor. Just let us know your requirements, let us sit for a free discussion to plan the positioning and type of smoke alarm to use, give you our upfront pricing and let us do the work. For small commercial properties, we can install smoke alarms within the same. On large-scale buildings, our team will provide you with the plan and timeframe and finish everything on time. We will efficiently install all hard-wired smoke alarms, wireless and app-driven smoke alarms for your total convenience.
Switchboard/Fusebox Repairs and Upgrades Phillip Bay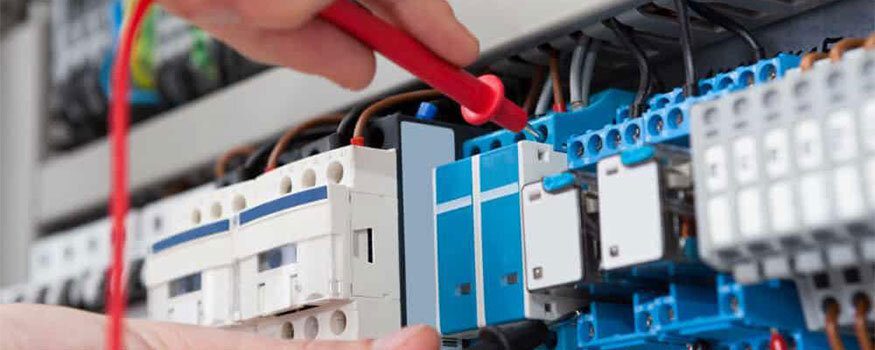 Smoke coming from your fuse box? This may seem like a movie scene but it really does happen and you need a Switchboard/Fusebox Repairs and Upgrades Phillip Bay to immediately repair your box. And if you need someone to work on it fast and safe, you can turn to Gordon's Powers. All our electricians are fully licensed and has the ability to tinker any switchboard and restore it in its normal operation.
Gordon's Powers always provides professional services. We always come on or before the appointment time, represent ourselves in proper uniform and identification, will discuss to you the work to be done and after an upfront price is agreed, we start the work and finish within the timeframe. We normally finish every switchboard/fusebox repairs and upgrades Phillip Bay on the same day of the scheduled appointment. For bigger projects, we will provide you with a timeframe. You will be even surprised at how neat we work as we clean the area of operation before we leave so you won't have to do it on your own.
When it comes to switchboard or fusebox concerns, our team is always proactive in making sure that every household is safe from electrical accidents caused by blown switchboards. If you need help within the day to get someone take a look at your meter box, you can freely call Gordon's Powers and we will do a complete test of every component and confirm the wirings are properly placed. Our licensed electricians can immediately respond and provide repairs to any instance of:
Blown up fusebox
Circuit breakers often trips
Safety switch not working
Circuit overloading
Flickering lights
Some appliances work while others don't
Faulty powerpoints
Circuit breakers, fuses and safety switches that needed repairs or replacements
And more!
At Gordon's Powers, our team will guide you through the process of doing an upgrade selection and we will replace your old one. If additional wiring is needed we can do it for you as well and can will even add powerpoints and electrical circuits when necessary. One thing that our licensed electricians will ensure is that your new switchboard has the safety switch, a type of RCD, that will shut the power when an unusual condition on your electrical system is detected to prevent further damage on your wirings, appliances and even accidents from happening.
Hot Water Heater Repairs and Installation Phillip Bay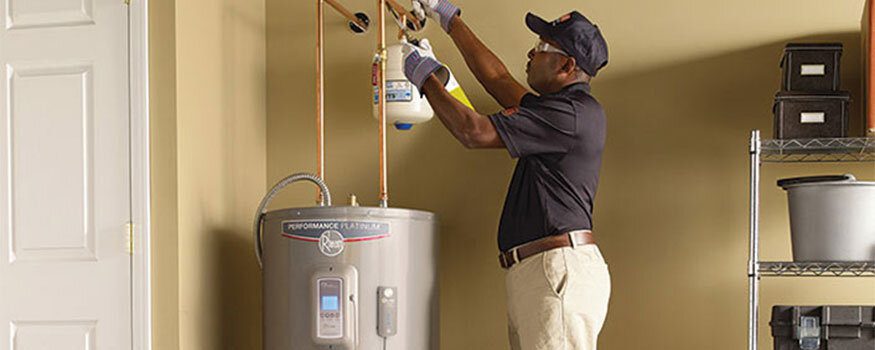 Are you torn up with what type of hot water heater to install at your home in Phillip Bay? Contact Gordon's Powers Hot Water Heater Repairs and Installation Phillip Bay and we will give you the best solution for your hot water heater needs. We are among the trusted hot water heater specialists within the suburb and across all regions of Sydney. We can finish every hot water heater installation within the day and you can get the convenience of having hot water right away! Our local Phillip Bay hot water heater technicians are always eager to help you, as our fellows from Phillip Bay, with all your concerns regarding hot water heater repairs and installation.
Hot Water Heater Repairs Gordon's Powers
Repairing a hot water heater is not an ordinary task for a normal handyman. He should be familiar with all types of hot water heaters as troubleshooting and fixing the problem is different depending on the type. At Gordon's Powers, you are only hiring the most qualified team to handle hot water heaters and are licensed to operate on them. Our Phillip Bay repairmen are always trained and always observe safety in everything we work on. We use advanced tools in detecting hot water heater problems which include the following common and major issues:
Water leaks – Tank leaks can lead to many issues that result to bigger damage on your property and can impose threat to lives when you are using an electric hot water heater. If you find a pool of water surrounding tank, you need to call Gordon's Powers immediately so we can prevent the possibility of electrocution as the water can get in contact with any electrical wiring. Do not come near the wet areas and other possible conductors of electricity that come in contact with water.
No hot water– If you are not having any hot water, it is always possible that your hot water heater is already faulty. As the years pass, hot water heaters can get worn out and may not be able to sustain your hot water demands. Gordon's Powers can quickly diagnose which component of your hot water has failed and will try our best to repair it and bring back to normal function. However, if replacement is strongly needed, Gordon's Powers will provide you with quality replacement parts for prime functionality.