Level 2 Electrician Botany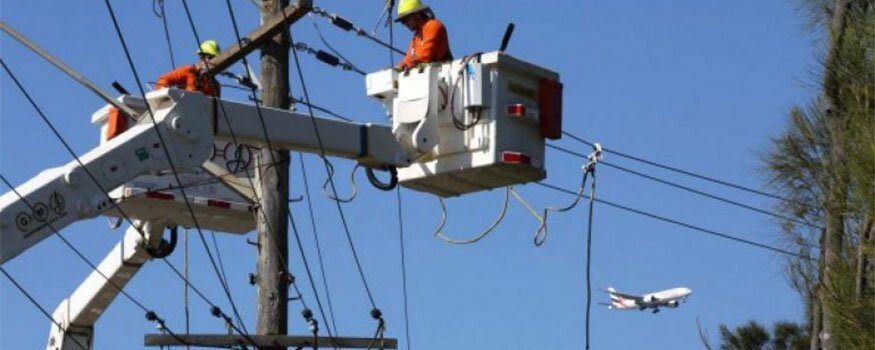 Are you in need of a licensed Level 2 Electrician Botany to work on your service mains? No need to look further. You have Gordon's Powers Level 2 Electricians who are permitted to work on Ausgrid and Endeavour Energy for over than a decade now. With our experienced and skills, you needed repairs or installation will be handled expertly.
Our Level 2 Electrician Botany offers the following:
Consumer Mains Repair Botany – Gordon's Powers level 2 Electrician Botany can handle any type of repair you may need. We can easily perform repair on broken/disconnected lines, UV damage consumer mains, and more. Any issue on your service mains are considered advanced and complex. Therefore, these should only be handled by a professional. Never attempt to touch or perform a DIY repair.
Service Lines Installation – Our team are highly experienced in installing overhead and underground service lines. Both service lines will be of great quality depends on how it is installed, and our Level 2 Electricians can assure it. Most property owners choose the overhead service line due to its lower cost compared to underground service line. However, for others who prefer a more protected line, they turn to the underground service line.
Every service line needed to be installed is carefully planned to ensure its quality. We use the best quality of cables and materials for all installations as well as repairs.
Meter Installations, Upgrades, and Other Services.  -Gordon's Powers perform all types of metering services. We can install new meters for new properties or relocate and replace existing meters. We can also offer you other metering services such as off-peak metering, time of use metering, and more. We can help you decide on what type of metering service you need.
Gordon's Powers team can also respond to emergency problems in your consumer mains with our 24/7 availability. Rest assured that you'll receive the help you need. We can immediately attend to:
Power  Outage – Having no power is mostly an issue in your mains. Your line must have disconnected or your switchboards had some issues. This situation should be checked only by professional hands because of its complexity. Once you experience the power outage and identified that the problem is only present in your property, call us immediately to have the problem fixed as soon as possible.
Gordon's Powers can organise the following work for you, no hassle required:
Fuse equipment repair and replacement
UV Damage defective notice repairs
Installation of underground consumers mains both single and three phase systems 24 hrs
Off-peak relay installation and associated metering equipment
Repair of single and three phase consumers mains 24hrs
Point of Attachment relocated or repairs
Electricity system capacity extension and upgrades
Electricity metering equipment installation
Connection of your mains service lines to the local electricity network
Disconnection of your mains service lines from the network for minor repairs
Permanent disconnection of your mains service lines for building demolition
Private power pole and underground pillar installation, replacement and removal
Upgrade your existing service from single to three phase or just increase the supply capacity for extra load requirements
Connect your mains service lines to the network and energise your installation.
Emergency Electrician Botany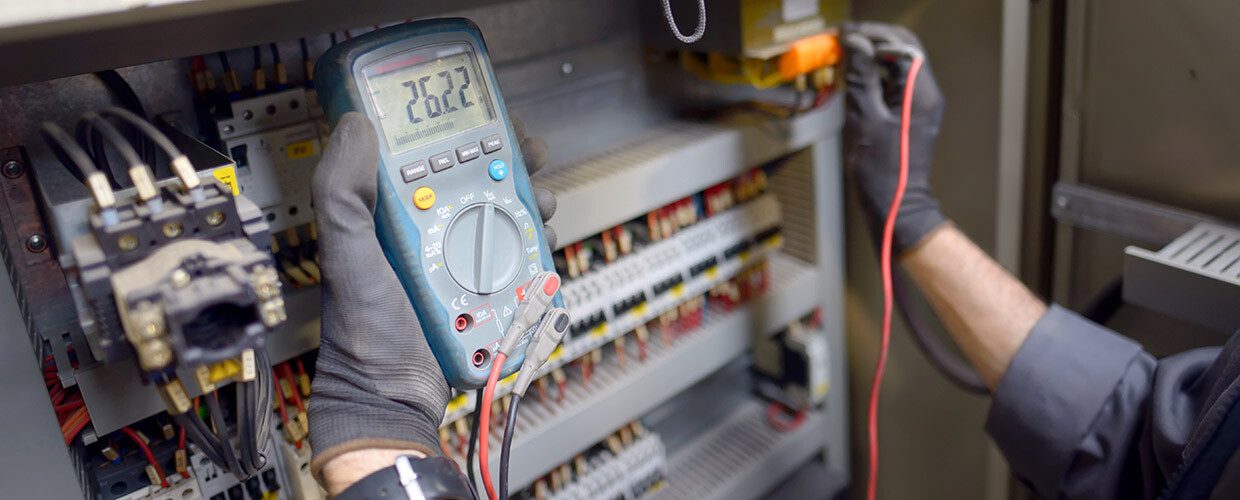 Have you been experiencing alarming electrical issues and don't know what to do? Turn to the best emergency electrician Botany now and have all your electrical emergencies attended to in the most prompt and excellent manner. In Botany, you got Gordon
You never have to worry about any electrical emergencies with a reliable 24/7 emergency electrician who can attend to your problem promptly.
Almost everyone has access to the internet and always depend on instructional videos on DIY repairs. However, electrical problems are not matters to be handled on your own without expert knowledge. By trying to save on repair services, you may not know that you are bringing up more damage and even danger. In these cases, always have your professional local emergency electrician to handle any issue you experience.
Pay attention to the following signs of electrical emergencies:
Frequently Tripping Switches or Fuses – Tripping switches and fuses normally happen to protect your electrical system from any fault. However, if replacing fuses and resetting switches don't solve the problem, it is best to have your circuits checked by expert electricians to identify the underlying cause.
Flickering Lights – Any flickering light or appliance light is an indication of overloading and has to be given great attention. You may a lot of appliances plugged in just one circuit which causes it to overload. This early sign has to prompt you to reduce the number of any device or appliance in use. To avoid overloading,
Non-working smoke alarm – A smoke alarm that doesn't work the way it should is always an emergency. Having a non-working smoke alarm particularly at night can decrease your safety. Hence, you need to have smoke alarms checked and fixed as soon as possible. Be able to sleep with the assurance that you'll be alerted with any potential fire with the help of Gordon's Powers team.
Power Failure – A power outage is always is an emergency that needs to be checked immediately. If the distribution network didn't cause the issue then the problem originated from your mains or electrical system. The situation will be even more difficult when you have children or elderly at home. The best solution to the problem is to call your Gordon's Powers emergency electrician who responds fast to your call and attend to the situation as soon as possible. We will do our best to get your power back up.
Smoke Alarm Installation Botany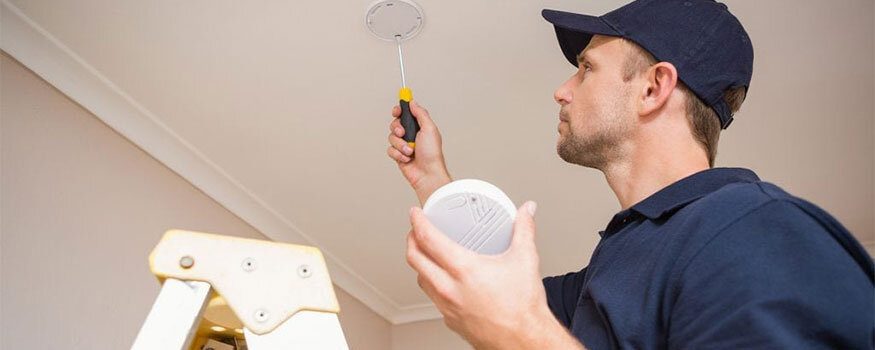 Do you need your smoke alarms relocated into another area of your property? You can count on the best Smoke Alarm Installation Botany that only Gordon's Powers can provide. Being in the business for over than years, we have great skills and experience to be able to help increase your safety. Our aim is to provide the most reliable smoke alarm services to every property owner across Sydney. For this, we are proud to be trusted by clients by exceeding their satisfaction.
Gordon's Powers has the highest knowledge in smoke alarms. Therefore, we can recommend clients the types that will work best for their family and property. There are different types of smoke alarms such as Photoelectric Smoke Alarms, Ionized Smoke Alarms, and the Dual Smoke Alarms. These smoke alarms have the same goal but are different in function.
The photoelectric smoke alarm works best in detecting slow smouldering fires. This helps in detecting fires produced by electrical faults. By early detection, residents or people in a property will be alerted providing them ample time for evacuation. This also helps in preventing the fire to become bigger by calling the fire department as early as possible.
Next is the ionized smoke alarm that is best in detecting rapidly growing fires which are commonly caused by arson, easily burned materials, and other chemicals. Last is the latest and most in-demand type which is the dual smoke alarm. This is mostly preferred by property owners due to its ability to detect the 2 types of fires. This is known as the combination photoelectric and ionized.
For properties with larger areas, many rooms, and multiple divisions, a smoke alarm installation Botany of an interconnected smoke alarm system is highly recommended. This smoke alarm system works well by installing different types of smoke alarms altogether in one network. Having the devices installed in the best locations in a large area will definitely work best in detecting fire. Once a single device is triggered, the rest of the alarms will be activated. This will alarm everyone in a premise. To easily find the location of the potential fire, an isolator button will turn off all alarms except for the first one activated.
Our team can also provide you with all repairs and replacement you need of your smoke alarms. Enjoy the convenience of having all smoke alarm service from one trusted service provider, Gordon's Powers.
Switchboard/Fusebox Repairs Upgrades Botany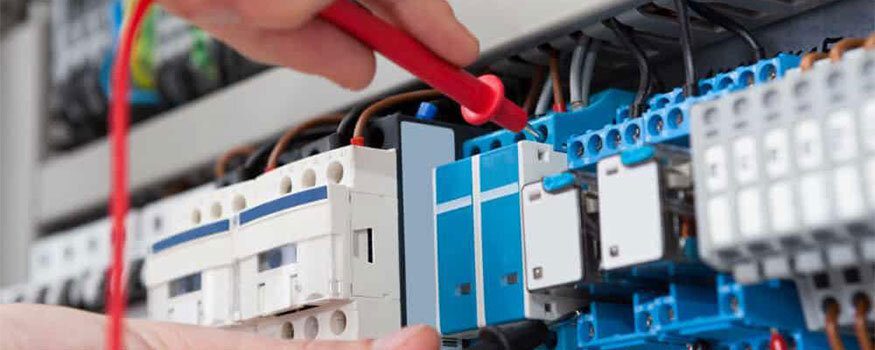 Are you having a hard time solving your tripped switches issue? Count on the most reliable Switchboard/Fusebox Repairs Upgrades Botany to handle the problem which only you can get from a reputable business with a team of expert electricians, the Gordon's Powers. Proud to be of service for over than a decade now, we strive to continue providing the best and friendly services to our valued customers in Sydney. Being able to save you from electrical distress and fusebox problems is our top priority.
When do you need to call local Gordon's Powers team?
There are many signs of fusebox problems you need to pay attention to and here are the following:
Frequently Tripping Fuses and Switches – Fuses and switches are meant to trip whenever a fault occurs in your circuits. This cuts off the electrical flow and prevents further damage to the circuit and appliances connected to it. However, if the problem keeps on happening, a more serious issue must be happening in the circuit or in the switchboard/fusebox itself. This poses a serious danger that can even end up to fire if not being fixed soon. Make sure to call your local electrician to solve the issue.
Damaged Compounds – If you have old fuseboxes, they consist of fuses that trip in case of electrical problems. There are instances that fuses may not be the ones damaged but the near compounds as well depending on the severity of the electrical issue. Replacing the fuses alone will not solve the issue and will also worsen the situation due to more damage. In this case, parts repair or replacement should be done to restore the fusebox's condition.
Flickering Lights When Plugging Appliances – Some household that have old fuseboxes only have one circuit in their entire electrical system. This results in flickering or dimming lights whenever an appliance is plugged. Having more than one high powered appliance can result in overloading that can damage your fuses as well as your appliances. Fuses can be replaced but for a long-term solution, we highly recommend a switchboard/fusebox upgrade.
Gordon's Powers switchboard/fusebox repairs upgrade Botany is the best to give solution to an overloading issue. Getting an upgrade will open numbers of advantages to your electrical system. Allowing you the ease to use any of your appliances at the same time will provide you convenience.
Hot Water Heater Repairs Installation Botany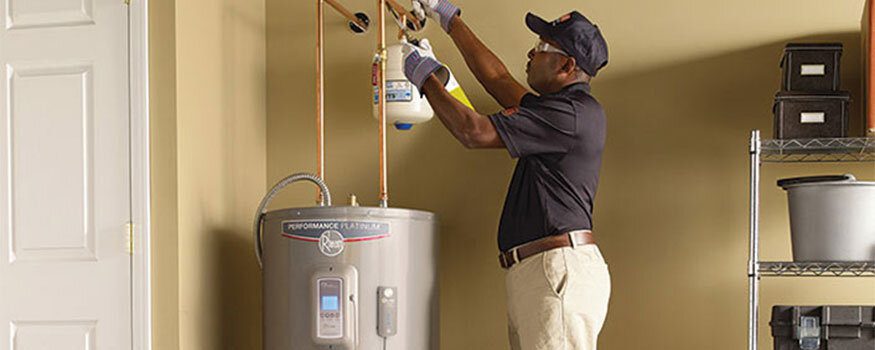 Do you have old hot water heaters that need replacement? Turn to Gordon's Powers Hot Water Heater Repairs Installation Botany for the most reliable services you'll need for your hot water heater units. Our team of professional electricians have more than 10 years of experience in performing hot water heater repairs, installations, and replacements across Sydney.
Every property has different needs of hot water. Most homeowners have a bigger demand compared to some business or single units that has minimal demand. Before having an installation, clients should know the types of hot water to be able to decide on what should be installed to their property.
Gordon's Powers has the best knowledge of different types of hot water heater. With our help, clients can decide properly. Here are the different types of hot water heater and their advantages:
Storage Hot Water Heater – This hot water heater consists of a storage that stores hot water for ready use. It can easily handle a big demand for hot water for households that use hot water for almost everything. A storage hot water heater may have more components needed installed and may be more pricey.
On Demand Hot Water Heater – This type produces instantaneous hot water. Water is only heated when needed and installation is cheaper than the storage hot water heater. The On-demand hot water heater suits properties that have less demand for hot water.
Hot water heaters can be easily categorised with the 2 types. However, hot water heaters can be powered differently. Aside from electricity, these can also be powered by gas, solar energy, and heat energy. The Gas Hot Water Heater is a practical type that many clients prefer due to its lower cast. The Hybrid Hot Water Heater is low in cost but is preferable only in hot areas. Its air pump collects heat from the air and this energy is then used to heat the water in a tank. The most expensive hot water heater type is the Solar Hot Water Heater. Clients should invest in solar panels that collect solar energy to power the hot water heater instead of the direct electricity. Despite being expensive in the beginning, consumers can save more in their future electric bills.
Gordon's Powers team is not just limited to installations but we can we can also assist you in all types of repairs needed for your hot waters. Get the best and complete hot water heater repairs installation Botany right away.