Level 2 Electrician Eastgardens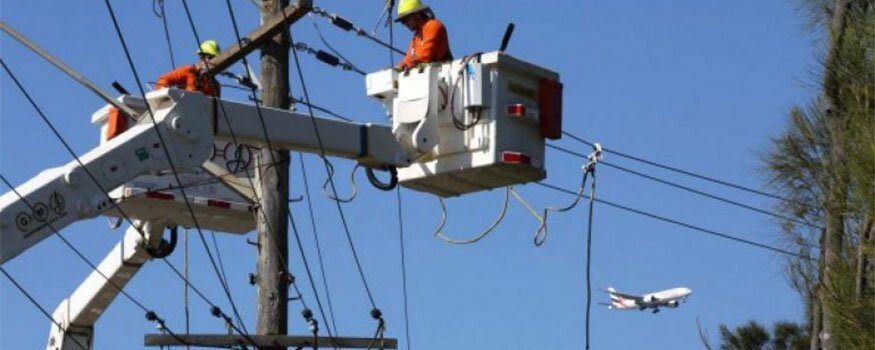 Have you hired a Level 2 Electrician Eastgardens which does not have any satisfactory years of expertise in handling Level 2 electrical operations? If you don't mind spending heaps of money with working on the same electrical job over and over again, you should be okay. But if not, it is time for you to turn your back and look for certified professionals. Gordon's Powers has more than ten years of hands-on experience in category 2 electrical works.
The Local Level 2 Electrician Eastgardens Advantage at Gordon's Powers
Gordon's Powers comes with an impressive team of Level 2 electricians that are locals of Eastgardens. We can come to your property in less than 60 minutes with the highly equipped ute. Since we are from your neighbourhood, expect that we are friendly and we cope with our customers using courtesy and the greatest respect. We have fully licensed Level 2 Electrician Eastgardens that have the ability to:
Rectify UV Damaged Consumer Mains in Eastgardens
Business proprietors and residents alike change to Gordon's Powers Level Electrician Eastgardens to work with their UV ruined transmission lines as a response to the UV defect notice they obtain from Ausgrid and Endeavour Energy. If you are looking for a team of Level 2 electricians who can help you with your UV defect notice, cable evaluations can be performed by Gordon's Powers and offer insulation work. In case the amount of the damage is overly long and unable to be fixed, your damaged cables will be replaced by our linesmen using quality cables with durable insulation that can withstand the heat of the sun for years.
Consumer Mains Repairs Eastgardens
Any electrical damage on your consumer mains possesses a critical outcome if left unfixed. As your local Level 2 Electrician Eastgardens, our team is very familiar with the common setup of consumer mains in Sydney. In Eastgardens, you can count on our licensed Level 2 repairmen to resolve problems relating to your switchboard, power lines within your premise, electrical circuits and more. We guarantee you that all fixes are done reliably and are acceptable to rules and laws set by Standards Australia.
Gordon's Powers can organise the following work for you, no hassle required:
Fuse equipment repair and replacement
UV Damage defective notice repairs
Installation of underground consumers mains both single and three phase systems 24 hrs
Off-peak relay installation and associated metering equipment
Repair of single and three phase consumers mains 24hrs
Point of Attachment relocated or repairs
Electricity system capacity extension and upgrades
Electricity metering equipment installation
Connection of your mains service lines to the local electricity network
Disconnection of your mains service lines from the network for minor repairs
Permanent disconnection of your mains service lines for building demolition
Private power pole and underground pillar installation, replacement and removal
Upgrade your existing service from single to three phase or just increase the supply capacity for extra load requirements
Connect your mains service lines to the network and energise your installation.
Emergency Electrician Eastgardens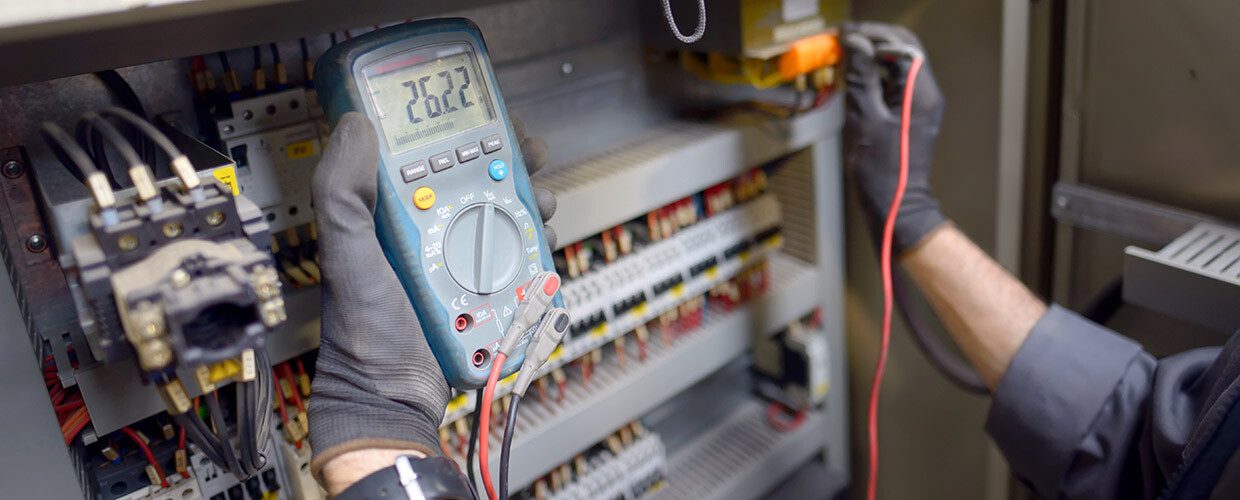 Does your Emergency Electrician Eastgardens know exactly what an electrical emergency means? If not, you can call on Gordon's Powers and we are here to help clear off any electrical hazards that you are having. We do not delay, never late and always show up on an arranged schedule or same-day appointments. As your local Emergency Electrician Eastgardens, Gordon's Powers can reach you wherever you are in the suburb and our team can also provide the same fast service if you live in the surrounding areas within Eastern Suburbs Sydney and nearby regions.
Gordon's Powers knows that our customers highly depend on us. With over 10 years, it has been our duty to provide full attention to our customers' plea for help. When you call Gordon's Powers, you'll know help is on the way. We attend to any type of emergencies that need an attention of a professional electrician. Our team can deal with any type of emergency such as:
For natural calamities or accidents, Gordon's Powers can simply attend to your electrical emergency concerning your:
Overhead power lines– The most commonly damaged part of a consumer main are the power lines. It can be caught up in a high truck, struck by lightning or get overloaded which cause it to spark. You can get Gordon's Powers to handle faulty power lines and make sure that all the cables are properly secured. Our linesmen equipped with safety gears and equipment to successfully finish any operations involving your overhead mains.
Overloading on electrical circuits– If your home or commercial electrical circuit overloads, there is a tendency that fire can erupt because wires get too hot when it experiences high load. A simple spark can ignite a fire and can be widely spread throughout your electrical circuit. Gordon's Powers is fast to respond to this kind of electrical emergency. All you have to do is call and we will be right at your door. If your switchboard is on flames, do not come near it or refrain from touching it. Evacuate your house while waiting for our team to arrive.
Electrical fire – Fire that happens on electrical parts like burning wires, switchboards on fire, burning appliances, do not use water to put out the fire. You will be electrocute in doing so. If you do not have proper fire distinguisher for electrical fire, immediately call on Gordon's Powers and we will advise you on what to do while we travel to your place and be there in just a matter of minutes. We will come knocking at your with complete fire distinguisher needed tools and equipment to restore your wirings and power connections.
Smoke Alarm Installation Eastgardens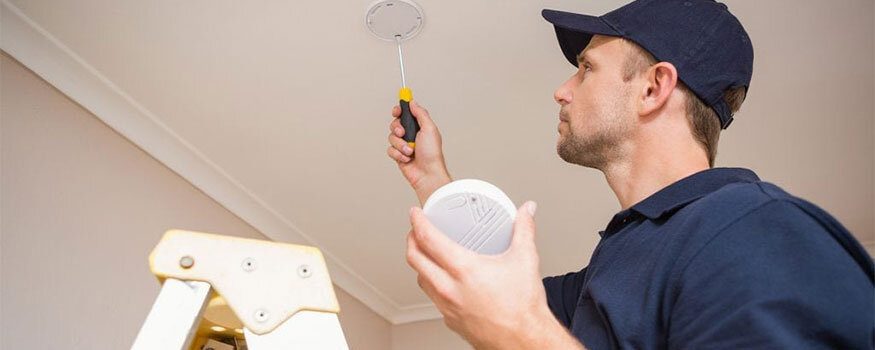 Have you experienced a full-blown fire in the past that brings you bad memories when you are reminded of. An ineffective smoke alarm installation Eastgardens might have caused it. It is hard to tell that you can 100% prevent one from happening but you will have a total control on how to deal with it and stop being a victim of an electrical fire.
When you do not trust your smoke alarm contractor, you can opt for Gordon's Powers. We have our local service at Eastgardens where we have grown to love and care for every homeowner and business owner in the suburb. Our aim is to help you the best way we could in all aspects of fire protection. From consultation, to learn what type of smoke alarm to use and up to the installation, repairs and maintenance, we will give you everything you need to stay safe and protected.
Eastgardens Domestic Smoke Alarm Installation and Repairs
Residential fire is one of the most recorded fire incidents in Australia. The common culprits are associated to electric malfunctions like devices which are left operating, line and short circuits flickers that ignites the wirings and flare up combustible materials easily around houses. All electric fire is detrimental and has caused a number of human deaths from any event that shouldn't be ignored. Gordon's Powers has got the assignment by giving powerful and long-lasting smoke alarm systems to retain every apartments, flats and assisted living facilities risk-free from any hazards of fire.
Our team will make sure your smoke alarm system is correctly installed as establish on places that are recommended by Rescue and Fire NSW. Outside and in all sleeping areas, storage rooms, family area, loft as well as on each building floor are the desirable places of installations.
As your reliable electricians, Gordon's Powers will help install the following preferred smoke alarm setup:
Photoelectric Smoke Alarms
With the recent realisation that ionisation smoke alarms have instances of failure to smoke smouldering fires, Gordon's Powers proactively respond to Standards Australia with their rule to have photoelectric smoke alarmsinstalled in every house in Australia. In Eastgardens alone, Gordon's Powers has installed and maintained photoelectric smoke alarms in a big number of households and establishments.
Hardwired or Mains Smoke Alarms
Gordon's Powers suggests that you have your smoke alarms hardwired to your mains to ensure that it is turned On at all times. With that, our team can help install it for you and even rewire your circuits if needed. Your circuits will also be kept free from overloading once your smoke sensors are fitted. Full battery backup is also ensured so that still activates even when power is off.
Switchboard/Fusebox Repairs and Upgrades Eastgardens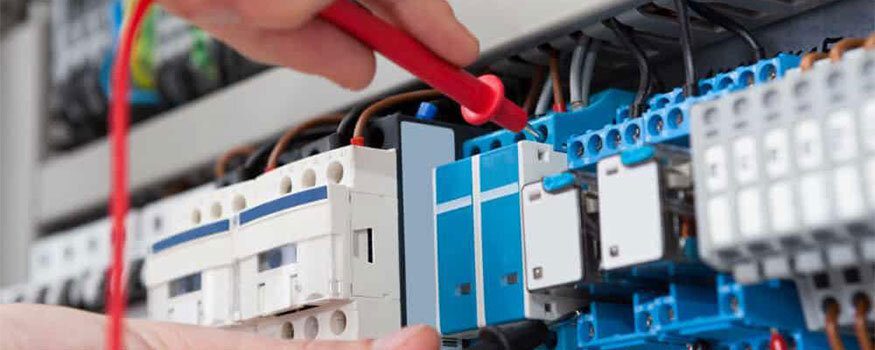 Do you need help updating your fusebox to a newer one but do not have the idea how? Why not consult with the Switchboard/Fusebox Repairs Upgrades Eastgardens experts and learn the pros and cons of each switchboard models and brands. Gordon's Powers is among the most reliable sources of information when it comes to consumer mains structure and switchboard capacities that can cater to your electrical needs for your homes and businesses in Eastgardens. For more than ten years in the business, all our licensed switchboard technicians are already gurus and can certainly apply our expert workmanship for your home and office switchboards.
Why Choose Gordon's Powers?
There could be lots of reason why you must hire a particular switchboard service provider but there will always be 3 main reasons why you are looking for the best contractor – Professional, Quality and Affordable. These are the top things we focus on that made our business developed into a full grown electrical service provider in Sydney. At Gordon's Powers, you are the boss. We make sure that your requirements are reasonably met and that your protection is highly intact.
Professional Switchboard Repairs and Upgrades
Being professional at work is one of the best traits that every licensed electrician in Gordon's Powers has. Regardless of level, all our electricians have respect to one another and watch out for each other in terms of training and helping one another in developing our skills. This kind of harmonious working relationship we have reflects at how we attend to our customers. We are never late and if there would be a short delay, we will inform you of the reason and will still try to beat the clock. We will provide you with all the details of the work to be done on your switchboard and give you all prices upfront. Our high professionalism is nothing compared to other contractors.
Quality Workmanship
Gordon's Powers always work hard to bring you quality switchboard installs and repairs. We are constantly upgrading our knowledge so we can keep abreast on the latest development on switchboards and counteract its evolving problems. Gordon's Powers does not stop when there is further improvement that can be done. You will be pleased to see how we are dedicated to our work and how much we wanted to give you the best service, may it be a small job or big.
Friendly Electricians
Nothing can beat the pleasant experience you can have with friendly people. With Gordon's Powers, you are not just plainly working with strange professionals. All our members and staffs are friendly even when you get to speak to them for the first onsite or over the phone. If you arrange a schedule with us, we guarantee you that we will arrive at your place on time. One phone call is sufficient to send our top calibre Eastgardens electricians to work on your switchboards. We are not only men with uniforms, but we are your also your local Eastgardens fellows who are very approachable and easy to work with.
Hot Water Heater Repairs and Installation Eastgardens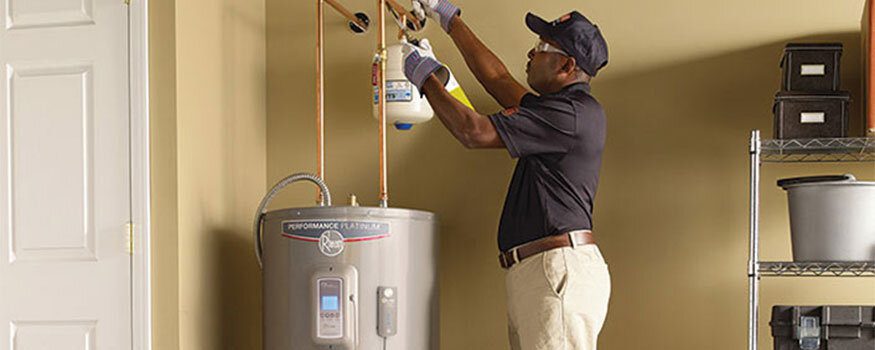 Want to get the best Hot Water Heater Installation Eastgardens in town? You have come to the right page! Gordon's Powers is your top choice for ultimate hot water heater solutions which will give you the benefit of getting the right kind of service at a budget-friendly rate. When you come looking for a service provider, there is nothing wrong in trying to find the team who can truly provide you with the assistance that you deserve. Although hot water heater installations in Eastgardens can come in handy anytime, still some contractors cannot give the value for money.
At Gordon's Powers, we have a group of ace water heater repairmen who are always motivated to deliver quality hot water heater installation, repairs and maintenance over all regions in Sydney.
Superb Hot Water Heater Repairs in Eastgardens
For all hot water heater repairs, Gordon's Powers can easily address any issue by our accurate and reliable test procedures. Our team follows a step by step procedure in investigating and testing possible faults on your hot water heaters to make sure that all sections are checked and a damaged component is not overlooked. All our repair works give you the certification that all parts and materials utilised are secured and are covered under our warranty policy.
Gordon's Powers can resolve some common to complex hot water heater issues like the following:
Reduction of hot water temperature– If your hot water supplies you with extremely hot water temperature and later on just send out hot to lukewarm water without adjusting the controller, there could be a problem with the dip tube. If you are unsure on how to check, call on Gordon's Powers and our team will test your hot water heater and replace the dip tube (if faulty) and other components that contribute to your water not heating at all.
Water not heating at all– Hot water heaters are designed to produce hot water heaters all the time. If it is not giving off any hot water at all,  it is not serving its purpose. Give Gordon's Powers a quick call and we will come over to test your hot water heater. If there is a need to replace your heating elements or other components, our experts will supply you with genuine parts to maintain the same level of functionality like your hot water heater is brand new.