Level 2 Electrician Coogee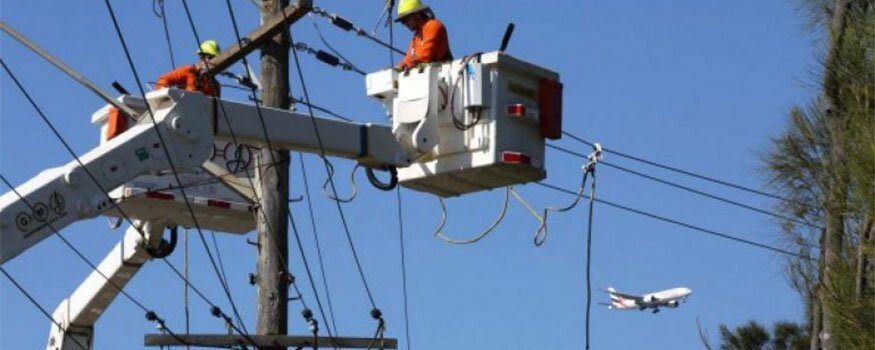 What else can go wrong by getting Gordon's Powers Level 2 Electrician Coogee services? With our reliable and prompt services, you won't have to suffer too much electrical problems within your mains. For over than years of service, our skilled and licensed Level 2 Electricians extended helpful repairs and installations. Being permitted to operate on Ausgrid and Endeavour Energy, all our services are sure to be legal and dependable.
Be able to get reliable and complete services such as the following:
Consumer Mains Repair Coogee
Gordon's Powers Level 2 Electrician Coogee handles every repair with absolute care. Emergency repairs are attended to promptly with our 24/7 Level 2 Electrician. Such cases that need immediate attention from level 2 electricians are broken or disconnected main lines, power pole problems, and overloading. Another common service we offer is the UV damage consumer mains repair Coogee. Cable lines get damaged due to age and quality. This problem can cause numerous malfunctions and danger. In order to restore your cables' condition, Gordon's Powers Level 2 Electrician can increase insulation to protect conductors from exposing.
Overhead Service Mains Repair and Installation
The overhead service line is the most common line that most property use due to its low cost. Our team can install reliable and durable overhead lines using high quality and UV protected cables. Additional coverings are used when lines are installed in a property's exterior.
Service Mains Repair and Underground Installation
Our team perform complete services for underground service lines.  From planning to excavation and installation, our Level 2 Electrician shows topnotch performance. Using waterproof cables and protected with pipes, underground service done by Gordon's Powers are sure to work in the long-term.
Service Line Alteration
Our team is not limited to just repairs and main installations but we can also perform upgrades and transfer of your existing lines. We can reroute existing lines in your new preferred location. Moreover, If you are looking to increase or decrease your electrical demand, we can alter your lines depending on your property's demand.
One of our goals is to provide reliable but affordable services to our valued customers. Thus, we have affordable rates for every amazing service we provide. You never have to worry on hidden charges for we give upfront pricing. You'll receive the most honest Level 2 Electrician Coogee services. Your consumer mains repairs and new installations are in safe and professional hands.
Emergency Electrician Coogee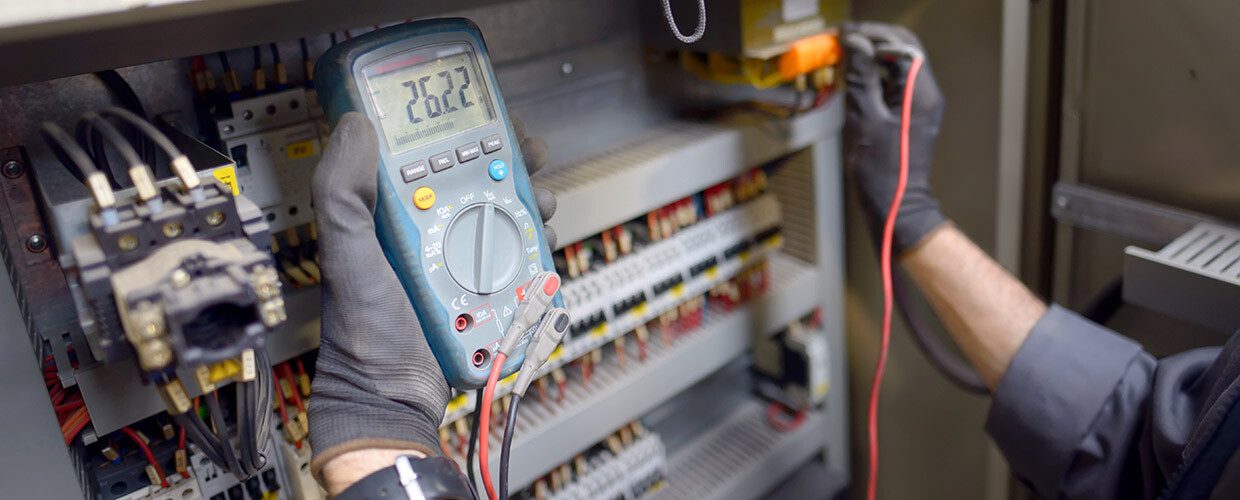 Electrical problems are one of the most common cause of fire. In case of electrical emergencies, you need to have a reliable Emergency Electrician Coogee to call to avoid such situations to occur. For fast and topnotch emergency repairs and installations, you have Gordon's Powers emergency electricians. As the fastest and most responsive team in Coogee, many electrical problems were prevented that brought safety to many home and business owners.
Our focus is to provide safety to our valued customers for over than 10 years. In the long run, we have earned trust that made us highly recommended.
Be observant of any type of electrical emergency that may bring danger to your home such as:
Electrical Smell –  This is a sign of overheating line that causes insulation to melt. An electrical smell is then produced. Upon noticing this sign, shut down the circuit's safety switch wherein the problem is located. Call your local Gordon's Powers electrician to check the cause of the problem and we'll have it fixed in no time.
Power Outage – A power outage is commonly caused by your local distribution network. The very first thing to do when this occurs is to check your neighbor properties whether they have or have no power. If the power outage occurs only in your property, this means that the problem is in your property's electrical system or mains. This has to be handled only by professional electricians. Never attempt to touch anything and have your emergency electrician to check and solve the problem. Our team can handle the problem with patience  and absolute repair.
Exposed Wires –  Having exposed wires can cause danger specifically if these wires have brunt insulations. Anyone who gets in contact with it may be electrocuted. Having it exposed to water can result to increased danger and damage. Our team can replace  existing damaged wires using the best quality wires. We can put wires back into their original place or install protective PVC covering. For appliances with exposed wires, we can also do a quick fix and get your devices on working again without worrying of any electrical malfunction.
Pay attention to every electrical problems to avoid potential danger. Never hesitate to call your Gordon's Powers emergency electrician Coogee to perform the best repair and emergency installation you may need.
Smoke Alarm Installation Coogee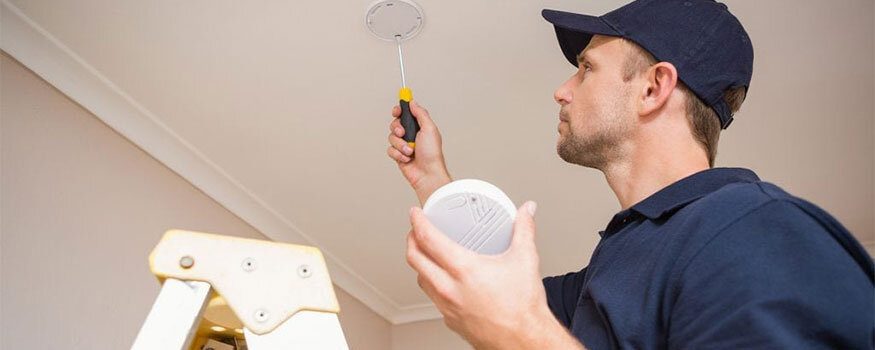 Take extra protection for your home and other property with the help of Gordon's Powers Smoke Alarm Installation. Whether you have an existing device that needs to be installed or in need of a new one, we can provide it for you. No need to look further for a service that will meet your satisfaction. Have everything handled by our team that has been performing excellently for Coogee for over than 10 years.
Smoke alarms are important devices every household and business should have installed to decrease the danger and damage rate. With our help, that safety you need will be attained.
Gordon's Powers Smoke Alarm Installation Coogee
Our team professional electricians are the best to provide you your hot water heater needs. We have the following types to choose from.
Photoelectric Smoke Alarm – Slow burning fires is commonly caused by electrical problems, and the photoelectric smoke alarm is the best type to detect them. With this being installed in your home will higly increase your safety by alerting you earlier of the potential fire giving more time for evacuation. This also helps lessen the risk of danger and damage to your property.
Ionized Smoke Alarm – This type of alarm works opposite of the photoelectric smoke alarm. It works best at detecting rapidly growing fires. These fires grow even faster in areas with high ventilation. Therefore, an ionized smoke alarm is best used by properties with large openings.
Dual Smoke Alarm – This is the type of smoke alarm commonly chosen by many property owners due to its ability to detect slow and fast growing fires.
Our team has the best knowledge in these different types of smoke alarms. The best types are recommended according to the property's needs and structure.
 Gordon's Powers Smoke Alarm Repair
We can handle every repair needed for smoke alarms. Some devices may not work due to poor or dead battery, loose wirings, and broken sensors. Having these problems ignored can decrease your safety. Thus, it is needed to be checked and fixed soon. If there is in need of a repair or parts replacement, everything will be discussed beforehand to property owners.
Switchboard/Fusebox Repairs Installations Coogee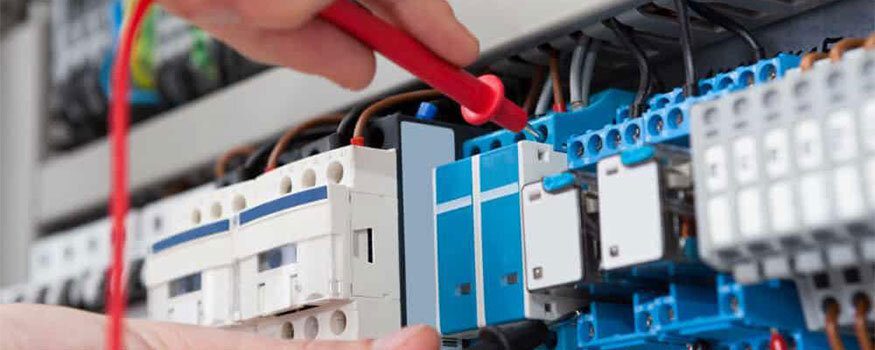 Turn your old fuseboxes into brand new and reliable ones by getting Switchboard/Fusebox Repairs Installations Coogee done by Gordon's Powers. Our professional and topnotch performance will help you improve your electrical system in a great deal. As a business ran for more than 10 years, we continue to serve our valued customers with excellence.
Switchboard or Fusebox Upgrades has the following benefits:
No overloading – An upgraded fusebox increases your power allowance which allows electricity to flow smoothly. Property owners can use more appliances simultaneously. This will be a lot helpful to homeowners and business owners that use a couple of appliances. If there is no overloading, flickering light which is a sign of the problem will also be minimized.
Additional Safety Switches – Old fuseboxes only have one safety switch while an upgraded switchbox have more safety switches. With more safety switches, circuits can be easily controlled in case of electrical problems such as overloading and short circuit. No need to worry of the entire electrical system being damaged if you can manipulate your circuits with the help of these safety switches.
Gordon's Powers Can do More for Your Fuseboxes and Switchboards
Our services are not limited to just installation. We also offer prompt and complete repairs you may need for your fuseboxes. Problems such as tripped fuses, burnt compounds, and damaged safety switches can be handled immediately and perfectly. We use the best brands of materials and parts. You will have a guaranteed satisfaction upon getting our services.
Keeping your fuseboxes in proper condition is a must. Getting the right maintenance will lessen prevent many malfunction and damage to your unit. For an honest and reliable maintenance service, count on Gordon's Powers team who can solve all issues in your fusebox that may pose damage.
Our services have promoted and elevated every homeowners safety from all types of fusebox problems that may cause bug harm. We are highly trusted by our dear customers due to this reason and we pride ourselves for being recommended across Sydney. Our services are affordable with  no hidden charges which made us the most sought for service. We always discuss every repair or installation needed and provide upfront pricing. Every service is done efficiently by our skilled team of electricians.
Hot Water Heater Repairs Installation Coogee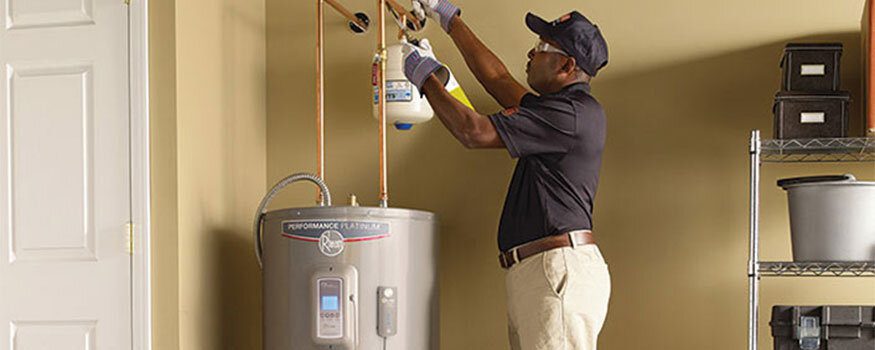 Are you in looking for the best professionals to perform your Hot Water Heater Repairs Installation Coogee? You just found the right team to do the task for you. You have Gordon's Powers team of skilled and expert electricians in Coogee. For over than 10 years, we are able to execute thousands of operations that met the satisfaction of each and every clients.
Hot water is used all the time by many homeowners and having a reliable water heater is just what they need. To provide solution to any water heater encountered, your local Gordon's Powers team are the best to call. Being prompt and excellent in every task done, you'll sure have your hot water in no time.
We have the following services to offer in Coogee:
Prompt and Reliable Repair – Homeowners use hot water most of the time, and for that reason, hot water heaters should be in great condition all the time. However, there are unexpected malfunctions that may occur at times. To have your hot water heater in use again, our team can promptly check your water heater units to identify any cause of problem. This is then taken care of with the best repair needed.
Excellent Brand New Installation – Gordon's Powers can provide the best brands of hot water heaters you may need for your property or we can install a unit that you already have. We can plan and create a layout of hot water heater systems for larger properties.
Proper Maintenance – Water heaters may work differently due to improper use. We think that hot water heaters need only minimal checking but it actually requires checkup and maintenance. Our team provides the most honest maintenance for your hot water heaters. We check every little problem and discuss it with the owner before we put our hands on repairs or any parts replacement.
Careful Removal – To fully take care of your hot water heater that needs to be relocated, we perform careful removal of your hot water heater system's wirings and other connections. This service is requested by property owners who are to move to another location.
Every service needed for hot water heaters are priorly discussed with the client. Upfront pricing is given and desired schedule is set.