Level 2 Electrician Paddington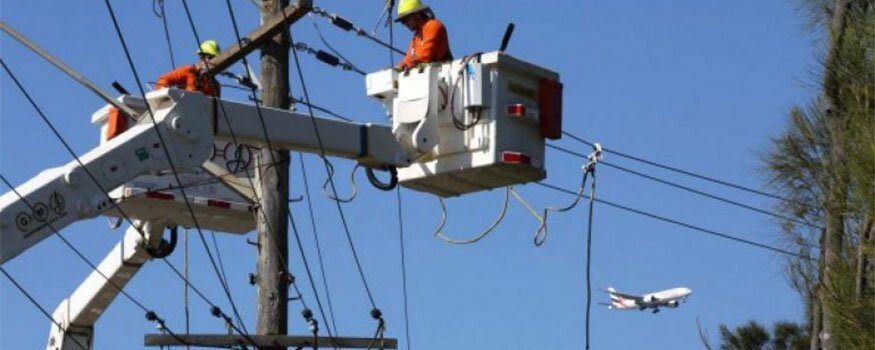 Do you have a broken service line that needs immediate action? Never waste a moment and call your local Gordon's Powers Level 2 Electrician Paddington to perform excellent repairs. We'll have your connections back in time. We pride ourselves with our efficient, reliable, and topnotch services that have always brought satisfaction to our valued customers.
We bring the best of help to homes and property owners regarding consumer mains repair Paddington needs.
Our Level 2 Electricians are skilled and experienced in the following services:
Overhead and Underground Service Lines – We specialize in repairs and installation of overhead and underground lines for homes and other properties.  To fully provide the best service, we begin with an intensive evaluation of your property and electrical needs. With this, the right type of service line will be installed.
Overhead Consumer Mains – Gordon's Powers Level 2 Electrician Paddington performs the best installation. We use the highest quality of UV proof cable lines to ensure a long lasting connection. Lines are expertly connected from the power poles up to your property. The cable line attached to your property will also be protected with pvc pipe.
Underground Consumer Mains – We provide complete service for underground service line installation which includes the excavation. We could also perform replacement of existing lines. Using greatest quality waterproof cable lines and covering them with protective pipes, your underground line is protected from destructive elements.
UV Damage Consumer Mains – Most properties commonly have overhead service lines which are exposed to the harmful UV. Cables that are at old age are prone to damage that exposes the conductor. This damage can cause multiple risks such as fire and electrocution. Gordon's Powers Level 2 Electrician Paddington is the best to take care of the issue. Increasing the cable's insulation can solve the problem but a replacement should be done when the entire line is too damaged.
Choose Gordon's Powers Level 2 Electrician Paddington
Our Level 2 Electricians are highly preferred due to the following:
Permitted to operate on Ausgrid and Endeavour Energy, we are highly trusted.
We have more than 10 years of experience in handling simple to complex issues.
Our services are available 24/7. Any emergency repair and installation will be attended to.
We have special offers and affordable rates for our valued customers.
Emergency Electrician Paddington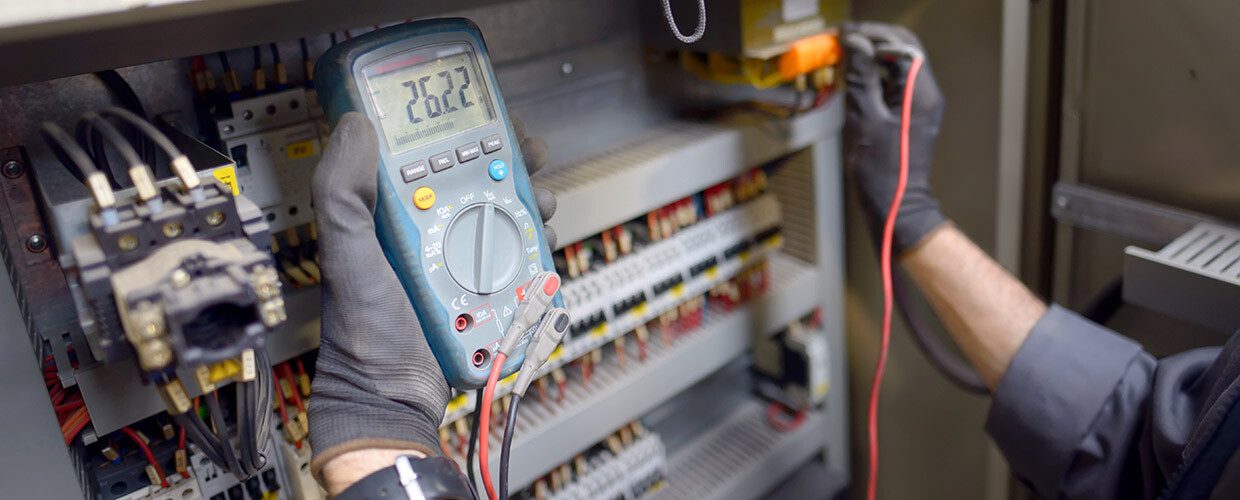 Have the best team of Emergency Electricians Paddington to respond to problems such as a short circuit in your property. Having so will increase your safety fro any electrical issue. Fortunately, you have Gordon's Powers emergency electrician to rescue you. With our 24/7 availability, your calls will be attended to right away and our team will solve the issue in just a short time.
We have been dedicated to extending the best services for your safety from electrical problems. Our over than 10 years of providing a reliable emergency response to valued customers across Sydney has earned us their trust and commendation. We continue to grow our excellent skills to even surpass their satisfaction.
Here are some common types of electrical emergencies that need immediate attention:
Short Circuit – This electrical problem is the most common experienced by many property owners. A short circuit occurs when two conductors in a circuit have low resistance. This can cause the excessive current to travel an unintended path or cause the connection to overheat. This electrical problem can cause a more serious problem such as fire and damage to appliances connected to the circuit. Your local emergency electricianshould have the issue checked right away to perform the best repair to the circuit as well as affected parts.
Overloading – This case occurs when there are too much device and appliances are connected to only one circuit. Aside from damaging the circuit itself, it can also do harm to all connected to it. This can also cause your switches or fuses to trip. Resetting switches and replacing fuses can solve the problem. However, Gordon's Powers emergency electrician can also create additional circuit for your electrical to fully avoid overloading.
Why Gordon's Powers emergency electrician is the best to call?
With us, you have a team of 24/7 emergency electrician to attend to you anytime.
We are the fastest team to go to your place and solve your electrical emergency.
Our highest skills and experience have solved hundreds of successful operations.
Our honest services ensure you the right service with no hidden charges.
We offer affordable rates and special offers.
You never have to worry when experiencing an electrical emergency even in the middle of the night. You have your Gordon's Powers 24/7 emergency electrician to help you in every way.
Smoke Alarm Installation Paddington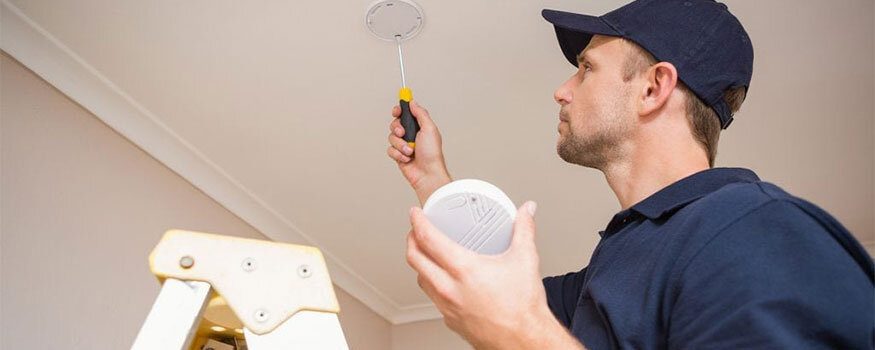 Are you looking for the best smoke alarm installation Paddington service to create the most reliable smoke alarm system for your home or property? You just found the best team to perform any smoke alarm service you need. You have Gordon's Powers smoke alarm services and expert electricians. Getting the best safety you need is highly possible with what we can do.
Installing smoke alarms for your properties is the best move. However, remember that these should be installed correctly. With our team, rest assured that smoke alarms will work at their best. We have been providing smoke alarm installations in Paddington for over than 10 years now. We are trusted due to our complete and expert services. Having the best knowledge in smoke alarms, we can recommend and provide all type you need.
Types of Smoke Alarms and Their Functions
Photoelectric Smoke Alarm – The Photoelectric Smoke Alarm responds well in detecting slow smouldering fires. This is best installed in closed areas where fire grows slowly. A common cause of slow smouldering fires are electrical faults such as overheated wires and sparks.
Ionized Smoke Alarm  – This smoke alarm has a radioactive material that helps it function well. It works best in detecting rapidly growing fires which are most common in ventilated spaces where fire grows faster.
Dual Smoke Alarm  – This latest type of smoke alarm is capable of detecting the 2 types of fires: high energy fires and low energy fires. This is highly recommended in every property.
Property owners can choose single smoke alarms to be installed. However, for more reliable safety, we also recommend the interconnected smoke alarm system wherein different types of smoke alarms or multiple smoke alarms can be connected and installed in different areas of a property. Thew interconnected smoke alarm works effectively on bigger properties with multiple rooms and levels.
Gordon's Powers provides complete smoke alarm installation Paddington. We begin by discussing the types of smoke alarms to clients who don't have preferences. This will help them decide on what is needed and best works for their property. We can also check your property to identify the best locations where smoke alarms should be installed. We also provide re-installation and relocation of existing smoke alarm units. Plus, we offer a maintenance service to help check on your units once or twice a year.
Switchboard/Fusebox Repairs Upgrades Paddington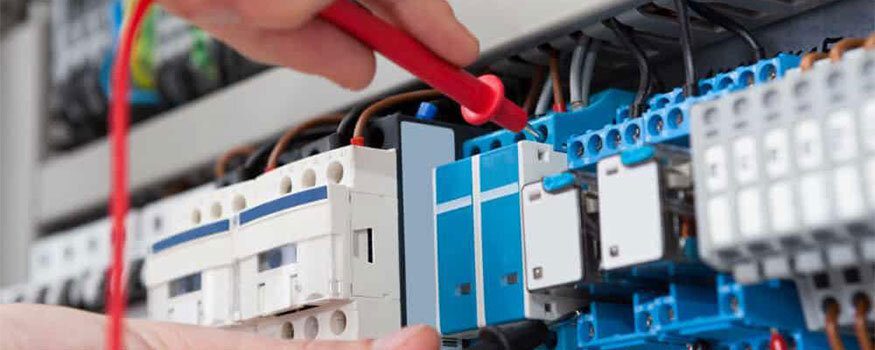 Do you have existing old fuseboxes that's been causing you problems? Turn to Switchboard/Fusebox Repairs Upgrades Paddington offered by the most trusted business, the Gordon's Powers. Being in the business for more than a decade now, we have conducted hundreds of great services to our valued customers. Be one of them and we'll turn your switchboard and fuseboxes into reliable ones.
Say goodbye to a couple of electrical issues that you thought will never go away by having your switchboard/fusebox checked. If your fusebox has been older than 20 years and causing you a lot of trouble, it is time to turn to an upgrade.
What can you benefit from a switchboard/fusebox upgrade?
Old fuseboxes are known to have no capability of handling the electrical demand of the latest types of appliances. Therefore an upgrade opens a lot of benefits to property owners such as the following:
No overloading  – Old fuseboxes can only handle a single circuit. This means a single circuit can't handle connections of too many appliances. With an upgrade, installation of additional circuit on your electrical system is required. Therefore, this allows you to use additional or high powered appliances such as air conditioners, water heaters,
More safety switches – With the upgrade having more circuits, more safety switches are also installed to control the circuits in case of electrical issues. This allows a repair to be performed in a single circuit without shutting down the entire electrical system.
Hot Water Heater Repairs Installation Paddington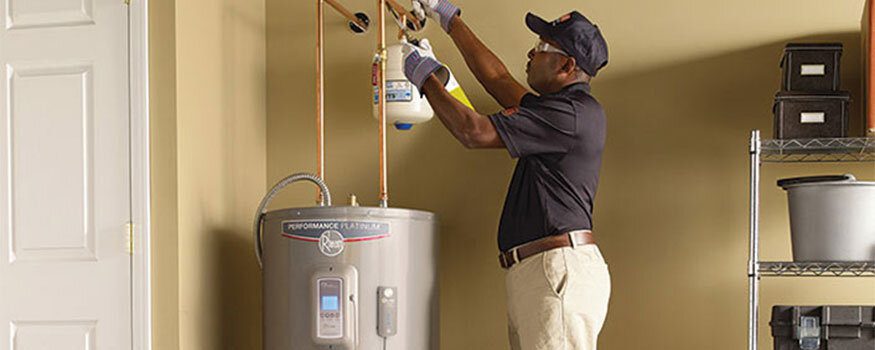 Give your family a steady and reliable source of hot water by getting Gordon's Powers Hot Water Heater Repairs Installation Paddington. You never have to worry about how to get a hot water heater problem fixed. You can leave everything to us and we'll make sure that your water units will be in their best working condition.
Gordon's Powers is a business that has been operating for more than a decade. We have established a great reputation across Sydney due to our expert skills and long experience in hot water heater repairs installation. We provide a complete service that helps property owners save time and energy. We can provide the best quality of hot water heater units that fit every property's hot water demand.
Our team offers the following hot water heater services:
Consultation – Many property owners are not familiar with the different types of hot water heater units. Therefore, we can share our great knowledge to help them decide what to choose. After an agreement, upfront pricing is provided and we will then proceed with the planning.
Hot Water Heater Installation Paddington  – Excellent planning is performed by our teams such as hot water heater locations and connections. We perform the installation on schedule and finish it on time. Everything will be done professionally and of highest quality. If you are new to a property and have existing smoke alarms, we can also install them for you. We can also relocate units into other locations.
Hot Water Heater Repair – We have the greatest skills and experience in repairing any hot water heater problems such as broken thermostat, damaged elements, and loose wirings. We can handle simple to complicated service you need taken care of. We also offer maintenance service to help in keeping your units in their perfect state.
We install the following types of hot water heaters:
Storage Hot Water Heater – This is the most in-demand type of unit chosen by many homeowners because of its ability to produce a ready hot water. Having a storage tank, heated water is stored and hot water can be used anytime.
Tankless Hot Water Heater – This type is preferred by property owners such as bachelors who use hot water just when needed. Water is heated by heating coils only by the time hot water is needed.