Level 2 Electrician Tamarama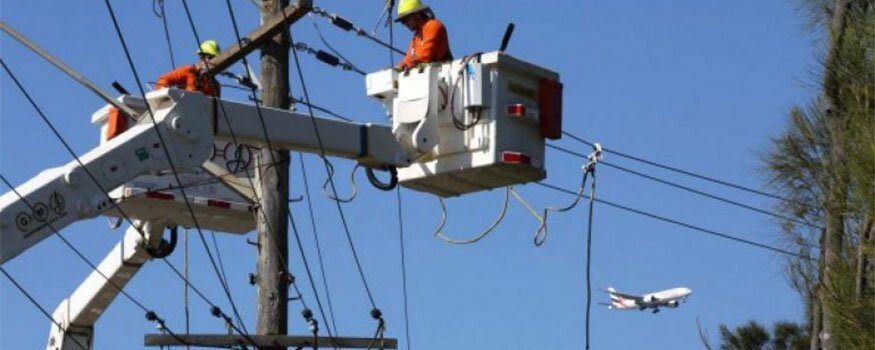 Are you in need of a professional Level 2 Electrician Tamarama to work on consumer mains repair? Trust only the most sought for business that provides complete service, the Gordon's Powers. With skilled and reliable team, every task is responded to immediately and effectively.  With our over ten years of experience, our team became more skilled and experienced in their tasks.
Being able to provide topnotch services to our valued customers is our goal. We make sure that you can rely on us anytime. We are available to accept your calls anytime and respond to any job needed to be done in a very timely manner.
Our Level 2 Electrician Tamarama is licensed to work on Ausgrid and Endeavour Energy. Hence, all services we perform are certified and trusted. Here are the following services we offer:
UV Damage Consumer Mains – Low quality and old cables commonly get damaged due to the harmful UV. Our Level 2 Electrician is the best to respond and check the condition. We can provide immediate remedy to damaged consumer mains by increasing insulation to protect the conductor from being exposed. Consumer mains that are too damaged are replaced by our team using the highest quality lines for long-term use.
Consumer Mains Repair – We provide an array of repairs to any problem in consumer mains. Examples of common electrical problems that need repair are broken lines, fusebox problems, and more. Gordon's Powers Level 2 Electrician Tamarama will extend the best repairs needed done to prevent further electrical problems.
Overhead and Underground Consumer Mains Installation– Gordon's Powers provide customized and careful planning of your desired service line may it be from overhead to underground. Using high-quality materials and equipments, lines are sure to be installed well and protected.
Service Upgrades – Our Level 2 Electrician Tamarama also handles service upgrades you may need in your consumer mains. Single to Three Phase Upgrade is commonly asked by business property owners who are going beyond their normal electrical power usage. Metering Upgrades are required next after every service line upgrade which Gordon's Powers are highly skilled in.
Gordon's Powers Level 2 Electrician Tamarama is the best to handle any type of consumer mains services due to our excellent performance, long experience, and dedication. Plus, we are the fastest to respond to any emergency repair and installation.
Emergency Electrician Tamarama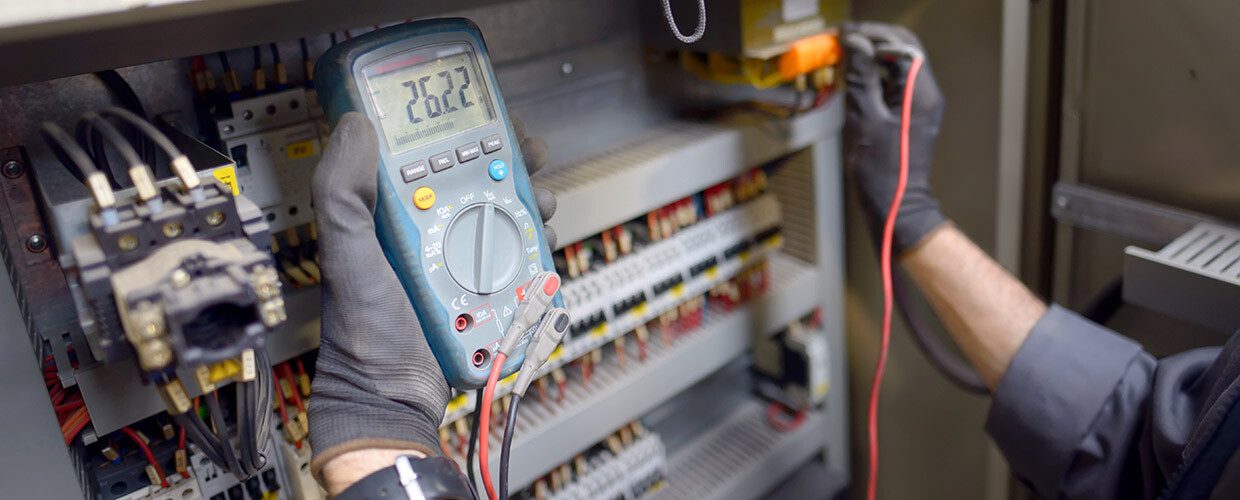 Electrical emergencies should never be ignored and has to be checked by the promptest Emergency Electrician Tamarama as soon as possible. Great thing you have Gordon's Powers team of professional 24/7 emergency electrician to rescue you. For more than then years in the business, our team helped hundreds of our valued customers from small to big electrical distress. It is our duty to prevent other electrical problems and give the best solution to every problem.
With Gordon's Powers team, electrical emergencies are given prompt action. Here are examples of situations when you should call an emergency electrician Tamarama right away.
Electrical Sparks – Some electrical sparks are seen in outlets while plugging in appliances which normally occur when the appliance is powered on. On the other hand, short circuit is one of the main causes of sparks due to loose wirings and open wires. This is in need of immediate attention to prevent any potential fire. To avoid electrocution and other risks, never attempt to troubleshoot. Only a professional emergency electrician can handle the issue.
Wet or Open Wires – Open wires are already a sign of danger that can cause electrocution or shock. It will be more dangerous if these open wires are exposed to water. These could also happen to overhead and underground service lines which are prone to water. Seeing any sign of open and wet wire should signal you to call an emergency electrician.
Flickering on Lights and Appliances – These are common signs of loose wiring. Wires may get too worn out due to age and other elements. This could happen to light wirings and appliances as well. Once flickering lights are seen, have Gordon's Powers emergency electricians to take a look at the problem and have all the necessary fixes done to avoid danger and damage.
Toppled Down Lines – Strong rains and winds are inevitable forces of nature that can cause service lines to collapse due to toppled down trees and other structures. These could permanently disconnect your property from the mains. Moreover, having a hanging live wire can cause grave danger to anyone who can come in contact with it. Gordon's Powers 24/7 emergency electrician can immediately respond to the problem.
Smoke Alarm Installation Tamarama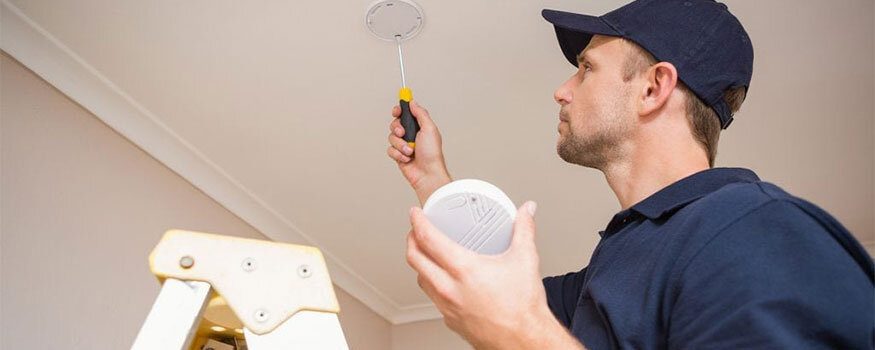 Get your smoke alarm into its best condition with the help Gordon's Powers Smoke Alarm Installation Tamarama. Our team has the best skills and experience when it comes to repairs and installations. We provided safety to many home and business owners with our reliable and effective smoke alarm services. Trusted by our dear customers, we are highly recommended across Sydney. Aside from the topnotch services, we also have affordable rates that will even give you more satisfaction.
Fires may be caused by arson, electrical faults, and others that may happen anytime. Hence, smoke alarms are very important devices every property should have to prevent damage and death due to fire. Smoke alarms should always be in perfect condition to make sure that it works the way it should. Here are the following services you can get from Gordon's Powers:
New Installation of Smoke Alarms – Gordon's Powers perform careful and planned installation. We can evaluate a property and recommend the best type of smoke alarm as well as the spots where the devices should be installed. We have high-quality smoke alarms to choose from. Once agreed, we install the devices as scheduled and everything is done in a timely manner.
Fast and Honest Repair – Smoke alarms show many signs of problems such as chirping sound and no sound. Chirping sounds are caused by poor batteries and dirty device. We can check the problem and perform the needed cleaning or parts replacement to get the smoke alarm's sound back. A smoke alarm with no sound, on the other hand, may be caused by loose wiring, broken compound, or damaged device. Gordon's Powers will check your device thoroughly. Once the problem is identified, it will be discussed to the customer before a repair or a parts installation is performed.
Reliable Smoke Alarm Maintenance – Keeping your smoke alarms in great condition will help it to work in the long-term and experience less repairs. Gordon's Powers offer maintenance services that could save your devices from future damage.
Gordon's Powers team is prompt, reliable, and professional. Rest assured that nothing will go wrong with your smoke alarms. Leave the job to us and we will increase your safety from fire. Your family and property's safety are in great hands.
Switchboard/Fusebox Repairs and Upgrades Tamarama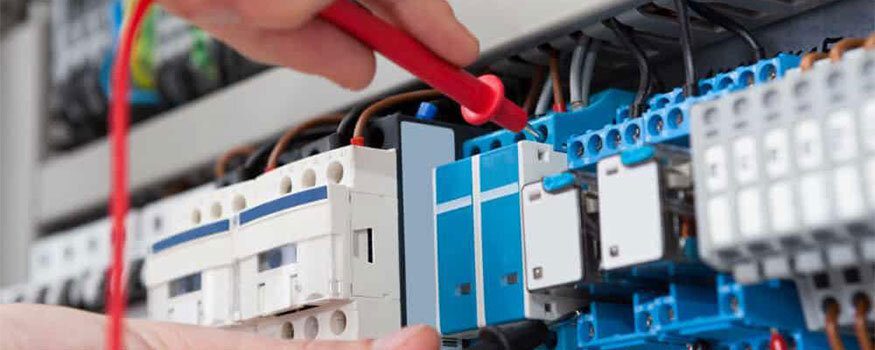 Protect your electrical system with the help of Switchboard/Fusebox Repairs Upgrades Tamarama performed by Gordon's Powers team. Fuseboxes are very important parts of your electrical system and requires utmost care and attention. If you have existing old fuseboxes, maybe it's time for you to have them checked to avoid electrical dangers. You have a team of excellent and professional electricians that can handle all repairs and upgrades you need. We act fast on services that needed prompt attention and perform every task in a timely manner.
Our business has been in the business for over than 10 years now. We are highly trusted in Tamarama for our honest and topnotch services. Our goal is to be able to meet and even pass our customer's satisfaction.
Gordon's Powers Switchboard/Fusebox Repairs and Upgrades Tamarama
New Installation – We can install brand new switchboards to newly built properties. We can customize the type of switchboard your property may need. We discuss the electrical demand and then design the switchboard that can keep up with the said demand. In this way, your electrical system may work freely without causing damage.
Upgrades – Fuseboxes that are older than 15 years and more are highly advised to be upgraded so it can keep up with the electrical demand that new type of households have in this generation. Upgrades bring advantages to your electrical system. You'll experience no more overloading and controlling your circuits will be easier with safety switches that upgraded switchboxes have.
Topnotch Repairs – Fuseboxes need the best repairs to make sure they will once more work at their best. Gordon's Powers topnotch services have exceeded customer's satisfaction on every repair. We always go an extra mile on our repairs and parts installations.
Why Choose Gordon's Powers Team to Handle your Switchbox needs?
Gordon's Powers team of skilled electricians doesn't just provide service but we have a goal to be able to promote safety for our dear customers and to all property owners across Sydney. Our team is the fastest to respond to all emergency repairs. Fixing any of your fusebox problem will be attended to right away. We use the best quality of materials, tools, and equipment on our services.
Hot Water Heater Repairs Installation Tamarama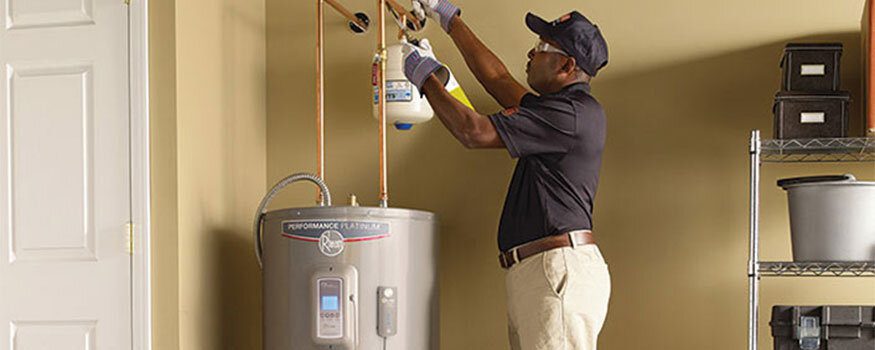 Households are in need of constant source of hot water. For that you need Hot Water Heater Repairs Installation Tamarama done by Gordon's Powers. Getting our services will ensure your hot water heaters to be in great condition. Leave all your hot water heater needs to the most reputable electrical business in Tamarama. Due to our great services, we have been the most sought for team for over than ten years now. We are capable of installing different types of hot water heaters for all types of structures.
Gordon's Powers offers Hot Water Heater Repairs Installation Tamarama for the following:
Residences –  Homes being the top users of hot water, they need a reliable hot water heater service anytime a problem with the device is experienced. Hot water is used typically for bathing, cleaning, and laundry. Having a broken hot water during times of use causes great inconvenience. Our team can get a fix done in time for immediate use.
Business Properties – Gordon's Powers installs hot water heater systems to businesses that may require any type. There are numbers of businesses that use hot water frequently and from time to time. We can customize according to their needs.
Choose from different types of hot water heaters that Gordon's Powers team can install for you. We are highly skilled in installing the following:
Conventional Hot Water Heater consists of storage tanks wherein hot water is contained for use anytime. This is the most popular type of water heater due to its ability to produce water for ready use. This is typically chosen by homeowners and businesses such as hotels.
On-Demand Hot Water Heaters on the other hand don't have storage tanks. Water is heated by heating coils when a valve is turned on. Thus, hot water can't be used simultaneously. This is the perfect type of heater for property owners that use hot water only in some point of time.
We also install hot water heaters that use alternative energy to run. This contributes greatly in saving for monthly electrical bills. There are two types of these hot water heaters such as the Hybrid Hot Water Heater and Solar Hot Water Heater. The Solar heater uses energy from the sun to power the device. The energy is collected by solar panels installed on roofs or at least 6 meters above the ground.
The Hybrid Hot Water Heater is perfect for use in warm locations for it uses hot air temperature collected by an air pump. The temperature is then transferred to the storage tank to heat the water.