Level 2 Electrician Waterloo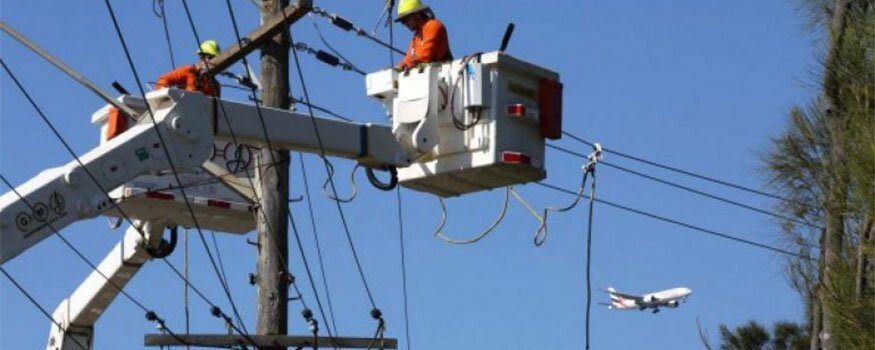 Are you looking for a reliable Level 2 Electrician Waterloo with a pensioners discount? You arrived at the right page! Gordon's Powers offers professional electrical services to seniors and pensioners as our way of giving back to the community. We always hope to do good for the community by giving them top quality electrical works at affordable rates to ensure that everyone uses a safe and quality electricity.
In Waterloo, Gordon's Powers has worked hard to earn the trust of every homeowners and business owners within the suburb. We make sure that our quality workmanship leaves a lasting impression for first-time customers and create long-term relationship with our loyal customers. With over 10 years of honest and expert Level 2 Electrician Waterloo service, Gordon's Powers has proven that we got what it takes to be the leading electrical service provider in Eastern Suburbs Sydney.
Impressive Level 2 Electrician for Consumer Mains Repairs Waterloo
Every Level 2 Electrician Waterloo at Gordon's Powers are fully licensed and equipped with complete knowledge in the repairs, installation and maintenance of all four Level 2 electrical categories below:
Catergory 1 – Connections of Power Mains
When you need to have your mains service lines connected and done fast, you can call Gordon's Powers Level 2 Electrician Waterloo and we will finish the mains provisioning at your premise. We can complete new and reconnection works within the same day so you can use quality and reliable electricity before the day ends.
Category 2 – Underground Service Mains
Gordon's Powers is also one of the top installers of underground service mains in Sydney. Our team will perform ground excavation with safety procedures and keep everything in order. We clean up the site once everything is finished. When it comes to repair works, our team uses advanced tool to detect which part of the mains has fault and fix it right away.
Catergory 3 – Overhead Service Mains
All overhead service mains can be dealt with high attention by Gordon's Powers Level 2 Electrician Waterloo. We perform proper power line connections, power pole installations and UV damage consumer mains in Waterloo.
Category 4 – Metering
Rest all your metering worries with Gordon's Powers. Our team can install any meter that corresponds to your electrical subscription from your local energy network like Endeavour Energy or Ausgrid. We are also responsible with repairs and maintenance to make sure that your meters provide accurate readings and lasts long.
Emergency Electrician Waterloo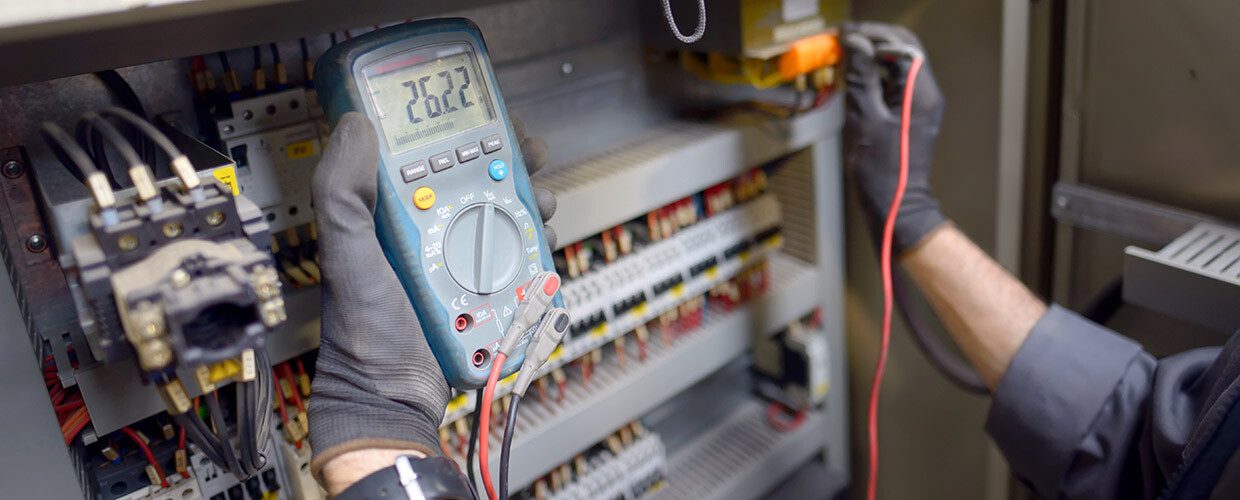 Ever faced an electrical emergency but your trusted service provider took a long time to reach you? With Gordon's Powers Emergency Electrician Waterloo, your call is taken at highest regard. We know how hard it is to experience a problem without having experts to tell you what to do and help fix the problem. Our team will give you the assurance that by the moment you speak to our emergency electrician, help is on your way.
24-hour Emergency Electrician Waterloo
Electrical emergencies often comes in unguarded times of the night. It is best to prepare yourself with the knowledge on how to deal with such problems. And when you are unsure of what to do, just phone into Gordon's Powers and our on-call emergency electrician Waterloo will waste no time to come to your place and rectify the problem. We operate 24 hours a day, 7 days a week, and the whole year round. We never miss a day to make our customers have the peace of mind that they have our team always available to save their day. Holidays are not a problem for us. Our emergency electricians work on shifts to make sure that we cover all hours of the day and night.
Gordon's Powers can work on anything electrical and we even work efficiently when there is an electrical emergency. The urgency of the situation ignites the hero in us. We can attend to any situation that are not limited to the following:
Emergency Lighting
Although not a life-threatening situation, when your home or business building emergency is not working, you will have a hard time dealing with sudden power loss especially when it happens at night and when the weather is bad. Gordon's Powers can help install emergency lighting on your property and building if you are renting out apartments or flats.
Isolated Power Outage
If experience a power outage but your neighbours did not encounter any electrical hiccups, there could be a problem with your switchboard, mains service lines and electrical circuits. Gordon's Powers can immediately come to your doors to perform fault-finding test to learn the cause and fix it right there.
Blown Transformer
A blown transformer has many causes. It could either be due to a storm passing, a truck that knocked down the pole and most of the time, overloaded power lines. If you see one or experience it, call Gordon's Powers the soonest so we can fix the problem, prevent further damage and restore electricity in no time.
Smoke Alarm Installation Waterloo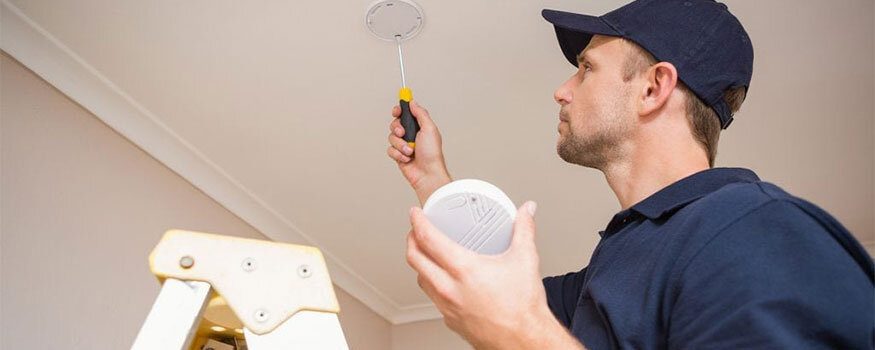 Have you been looking for a Smoke Alarm Installation service that can give you the best advice on the type of smoke alarm system and help you out with the fitting? If you are within Eastern Suburbs Sydney and in Waterloo in particular, you are in a lucky state. Gordon's Powers local Smoke Alarm Installation Waterloo team has local experts that can assist you with everything you need when it comes to smoke sensors.
Your best team for your Smoke Alarm Installation Waterloo needs!
Our team is composed of licensed electricians and at the same time, smoke alarm specialists that deal with any type of smoke alarms. No matter what type of smoke alarm you have, just name it and Gordon's Powers has no problems repairing it and installing your new smoke detectors.
We have more than 10 years of hands-on experience in the installation of the below smoke sensors:
Battery-operated/ Wireless Smoke Alarm
If a wireless smoke alarm system suits best for your property, you can find amazing installation works from Gordon's Powers. We can install wireless smoke sensors even up to the highest point in your homes or office with ease. Our team has high ladders to reach high ceilings and have safety harness to safeguard our installers. We can also provide you with quality wireless smoke sensors and make sure that the batteries are new and working.
Mains Smoke Alarm
For full functionality, Gordon's Powers are masters when it comes to mains smoke alarms. Our electricians can easily rewire your circuits and perfectly connect each mains smoke sensor directly to your mains service line. If you are looking for best mains smoke alarm products, Gordon's Powers can also supply you with units that are from the top brands such as Rexel, Schneider Electrics, Brooks and more. Our team will also make certain that each unit comes with long-lasting lithium batteries for backup in case power shuts down.
Advanced Smoke Alarm System
To keep up with the modern world and modern homes, Gordon's Powers has the ability to install advanced smoke alarms that are connected to a mobile app. It will help you monitor your homes or office and alert you should a fire breaks out. This is also ideal if you have an elderly at home or if you own a property with many levels.
Switchboard/Fusebox Repairs and Upgrades Waterloo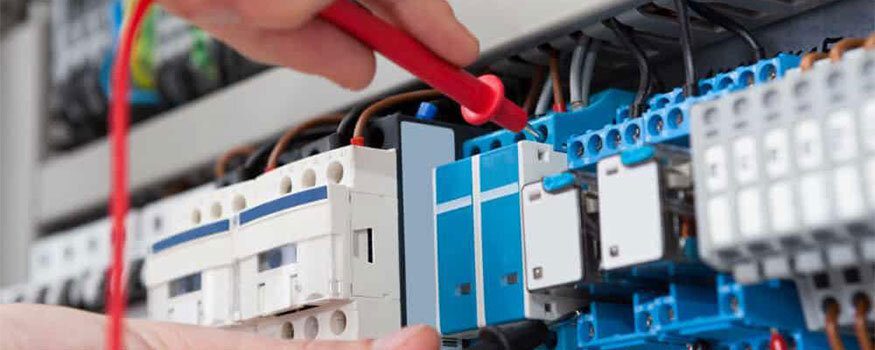 Are you familiar with RCD and MCB protection? If not, Gordon's Powers Switchboard/Fusebox Repairs and Upgrades Waterloo is more than excited to update your awareness on the latest switchboard designs. However, if you are already familiar and are planning to upgrade your panelboard to contain RCDs, Gordon's Powers is the right team to help you with your switchboard upgrades.
The Gordon's Powers way to please our customers is to give them quality Switchboard/Fusebox Repairs and Upgrades Waterloo work with cost-effective solutions. Our team is knowledgeable in any type of switchboard that will work best for your homes, apartments, flats and even small business. We will even provide you with a FREE estimate of the work to be done and a quote on the right switchboard you need.
Switchboard/Fusebox Repairs
Fixing a faulty switchboard or trying to restore an old fusebox is a hazardous task. If you are not a professional, it is best to leave everything to Gordon's Powers and our team will take care of all your switchboard concerns. Our team can help fix the following issues that normally happens on panelboards:
Frequently tripping circuit breakers
If your circuit breakers are tripping, it may not automatically mean that the problem is on the switchboard. The main cause of circuit breaker trips are overloaded circuits. You can get our team of licensed Gordon's Powers electricians to troubleshoot the problem and determine which of your appliances is causing the problem. We will help offload the appliance and place it at another circuit.
Overheating fuses or blown fuses on old fusebox
Old fusebox are prone to damage as it is not designed to support the latest appliances. Ceramic fuses tend to overheat easily and will blow any moment when the electrical load is high. If you are left blank on how to deal with this problem, you can contact Gordon's Powers and our experts can help replace the fuse for you.
Safety switches no longer functioning
If your safety switch is not working, you need to contact a certified electrician to perform a test on your switchboard and determine what caused the safety switch to stop working. Gordon's Powers can give results at the first visit and fix the problem right away, bring back your safety switch in good working condition.
When it comes to switchboard upgrades, Gordon's Powers can guide you on selecting the right switchboard to accommodate your electricity needs. We also strictly comply with regulations set by Australian standards to have safety switch in every property.
Hot Water Heater Repairs and Installation Waterloo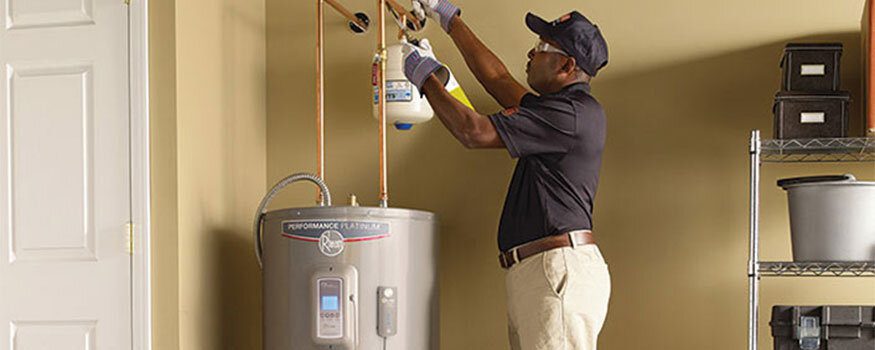 What is the worst thing that can happen on a cold weather? Yes, no hot water! Prevent this from happening by hiring Gordon's Powers Hot Water Heater Repairs and Installation Waterloo to ensure that your hot water heater is in good shape. In Sydney, when cold spell strikes the cold can really get into your nerves. Hot water can help you get through everything. From taking a bath, cooking your meal, washing the dishes, doing your laundry, to getting your pool warmed, hot water is the main component that works magic. Gordon's Powers can ensure that you have quality hot water whenever you need it.
When do you need hot water heater repairs?
Hot water heaters can degrade over time. If your water heater appliance is more than 7 years, it may give you symptoms wear and tear. Looking out for these signs and calling Gordon's Powers can help extend your water heater's lifespan and save you ample of money.
Pilot light not working on gas hot water heater
One of the common faults of gas hot water heaters is the pilot light not working. This is a result of another problem that may be due to blocked burners and other reasons. It is important to call Gordon's Powers right away if you observe this problem as gas build up is dangerous. Our team will check on every section of your gas hot water heater and will fix the problem. We will not leave your premise until we confirm that gas leak is not present.
Electric hot water heater not producing hot water
In electric hot water heaters, when your water heater is not producing any hot water, the heating components may no longer be working properly. It is either rusty or corroded. You can get our team at Gordon's Powers to replace it with quality parts and restore your hot water heater to its natural state.
Pump failure on solar hot water heater
For solar hot water heaters, when a pump fails, it 100% affects your hot water supply. It stops the program of a solar split system (for example) and the water heater hinders the ability to pump hot water to sections of your plumbing like shower, kitchen, and others. Let Gordon's Powers repair the pump and test the whole system to confirm that it is back to normal functionality.