Level 2 Electrician Kensington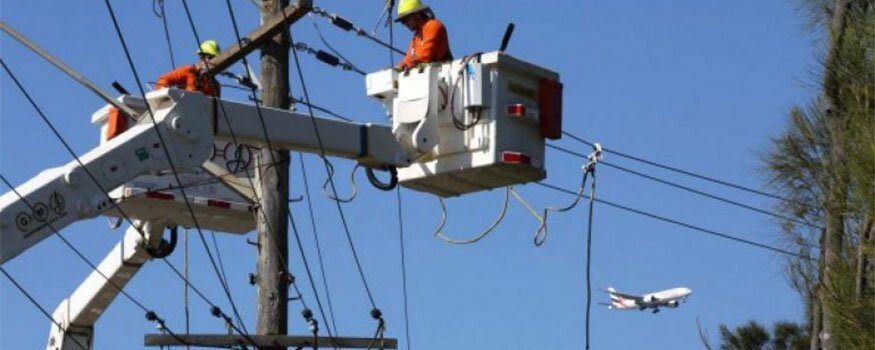 Have you received a UV Damaged Consumer Mains notice? Let is be solved by your local Level 2 Electrician Kensington from Gordon's Powers. With our over than 10 years of experience in the business, we can handle all types of issues you may encounter in your mains. Our Level 2 Electricians are licensed and permitted to work on Endeavor Energy and Ausgrid. Rest assured that all services were done are of the highest quality.
A UV damaged consumer mains notice is what your distribution network provides you if your cable lines are too damaged by the harmful UV rays. This means that it is time to have them repaired or changed. The broken insulation could cause the conductor to be uncovered which could cause danger. Insulations may become brittle. The cables' insulating material can be repaired or replaced to make sure an entire line can continue to handle a good electric flow.
Gordon's Powers Can Do All Varieties of Tasks on Customer Mains
Installing Underground and Overhead Service Lines – UV resistant cables are employed for overhead lines and cables with special insulation are useful for underground lines to protect them from water and other damaging elements. Using protective finish, lines are shielded from unexpected excavations.
Service Line Relocation or Alteration – Relocation and replacements are some common alterations most landholders want. Our Level 2 Electrician Kensington perfectly handles the preparation of your new desirable service line relocation. We can also perform the needed parts replacement while checking and planning the new route of your power mains.
Our services are guaranteed to meet and even exceed your expectations.
Fuse equipment repair and replacement
UV Damage defective notice repairs
Installation of underground consumers mains both single and three phase systems 24 hrs
Off-peak relay installation and associated metering equipment
Repair of single and three phase consumers mains 24hrs
Point of Attachment relocated or repairs
Electricity system capacity extension and upgrades
Electricity metering equipment installation
Connection of your mains service lines to the local electricity network
Disconnection of your mains service lines from the network for minor repairs
Permanent disconnection of your mains service lines for building demolition
Private power pole and underground pillar installation, replacement and removal
Upgrade your existing service from single to three phase or just increase the supply capacity for extra load requirements
Connect your mains service lines to the network and energize your installation.
Emergency Electrician Kensington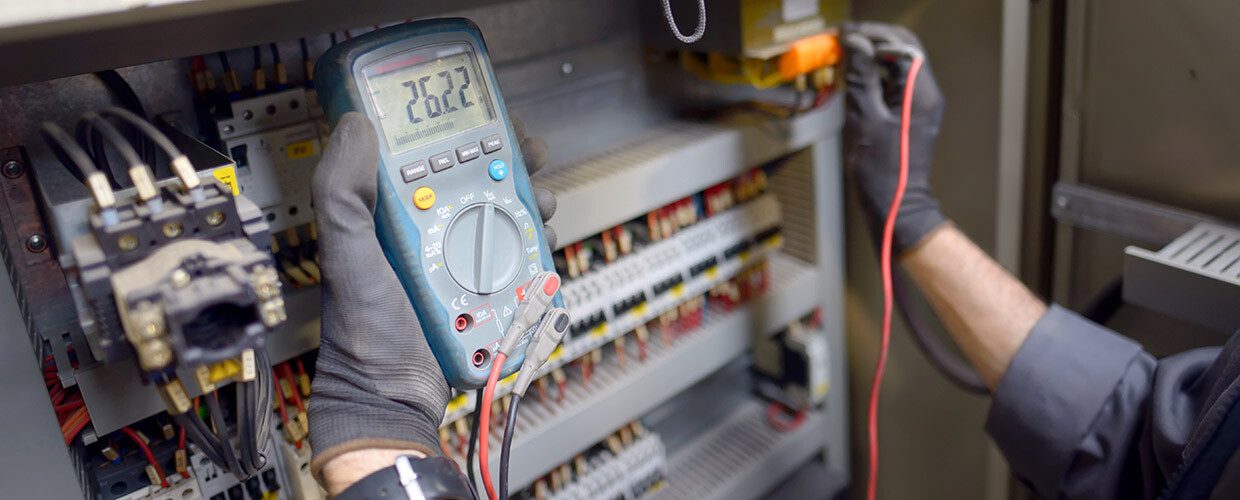 Electrical problems are the most common causes of fire nowadays. Therefore, you need to have the fastest Emergency Electrician Kensington to respond to all your electrical emergencies. Be able to reduce the risk of danger and harm to you and your property with our help. Our emergency electricians have a long experience together with our business that has been running for more than ten years now. It is our honor to have serviced property owners and helped in increasing their safety with our perfect and reliable services.
Here are what we can offer:
Accurate Checking – We evaluate every electrical situation carefully. We don't just limit on checking a damaged part. Instead, we even look for an underlying problem that caused the electrical emergency.
Promptest Emergency Repair – Electrical emergencies are meant to be responded to immediately, and with our team, you'll get the fastest response and solution. With our 24/7 emergency electricians, all issues will be attended to in no time.
Excellent Emergency Installations – We are the top in providing emergency installations. Some problems that need emergency installations are:
Power lines installations – Some power line may topple down or disconnected due to strong wind brought by storm or it may also be caused by toppled down trees.
Fuse installations – Tripped fuses should be replaced immediately and our team can install new fuses and parts that the fusebox or switchboard needs.
Circuit installations – Once there is an abrupt demand of electricity, circuits should be added. Therefore, we can install additional circuits on your electrical system.
Smoke alarm installations – Some property owners may require an immediate installation of smoke alarms. We can install a fast emergency installation of these devices.
Security alarm installations – When you think that your property is not safe, right at the moment you request an installation, we can provide you with an emergency security alarm installation.
Parts Installations or replacement – Any parts of an electrical system or device that gets damaged have to be replaced immediately, and Gordon's Powers team is just perfect for the job.
Gordon's Powers will never let you down. We will provide the best solution to all your electrical emergencies. Rest assured that your emergency repairs and installations are in the best hands. Also be able to enjoy our services that are offered at affordable rates. Getting excellent services never have to be expensive. You can only get that from Gordon's Powers.
Smoke Alarm Installation Kensington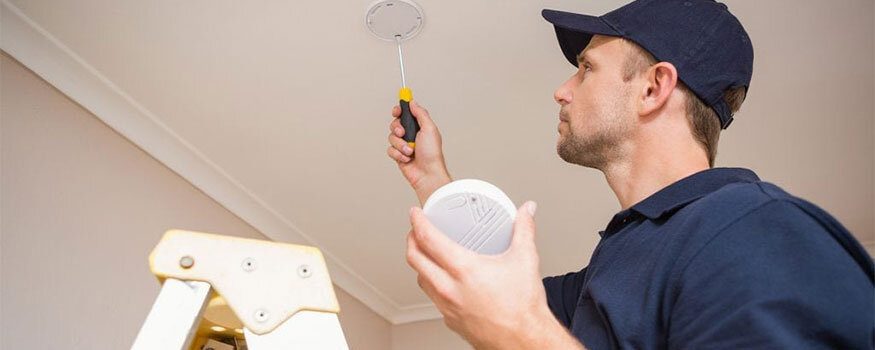 Are you still having an old model smoke alarm? It's time to have it changed with Gordon's Powers Smoke Alarm Installation Kensington. Finally be able to have an increased safety from a fire with the greatest help from our expert team of electricians. Having been in the business for more than 10 years, we are the most trusted team to perform any task needed for your smoke alarms. We also have top knowledge in smoke alarm types and functions. Therefore, you'll get the best type of smoke alarms to install for your property.
The different types of smoke alarms are the Photoelectric, Ionized, and Dual Smoke Alarm. The photoelectric and ionized smoke alarms have opposite functions which are detecting slow and rapidly growing fires. The Dual Smoke Alarm is best in detecting both types of fire. These types apply on different types of properties and locations.
How can Gordon's Powers contribute to your safety?
High-quality Tested Smoke Alarms – The durability and longevity of your smoke alarms lie with the finest kinds and quality. Gordon's Powers install only the best brands for your smoke alarm installation Kensington. These are extremely dependable and may be used for a long time.
Prompt and Top Repairs – Gordon's Powers are also the greatest to react to all repairs your smoke alarms may need. Our team is exceptional in offering the top solution in a manner that is timely and identifying the cause of the issue.
Types of smoke alarm issues are: 
Dead batteries – dead batteries may be left unnoticed. These have to be replaced immediately to get your devices back to work again. 
Loose wiring – Without proper maintenance, your devices wiring may get loose. This matter can be easily handled by Gordon's Powers.
Chirping sound – This sign is commonly caused by the dirty device and poor batteries.
Broken sensor – If your devices seem to be not working at all, no sound may be produced even with the presence of smoke. This is a serious problem most property owners don't realize.
We also provide the most honest maintenance service for your smoke alarms. With periodical checkup and testing, your devices will be maintained properly. We will perform preventive repairs on any existing problem it may have. This helps on prolonging your devices' use.
Switchboard/Fusebox Repairs Upgrades Kensington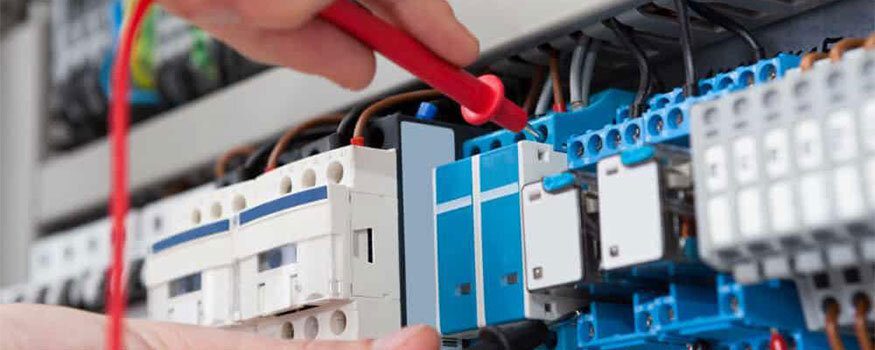 Turn your fuseboxes into most reliable units. Get an upgrade done by Gordon's Powers switchboard/fusebox repairs upgrades Kensington. Experience the benefits our upgrades will bring to your property's electrical system. For more than 10 years in the business, our team gained the highest knowledge in the history of the fusebox. For this, we can fully provide the best information to our clients such as the disadvantages of having an old fusebox.
Old and dated fuseboxes may bring numbers of positions that are electric that are risky. It's a good idea to turn to Switchboard/Fusebox Repair Upgrades Kensington for increased security, to avert these from happening. Old fuseboxes have a quite limited electrical capacity that can just handle 2-3 appliances functioning simultaneously. In these later years, households notably businesses have significantly more demand for electricity that switchboxes that are old can't handle.
An upgrade enables you to use your appliances without difficulty with no stresses. Problems of overloading are far from happening. Moreover, the most recent types of switchboards have multiple switches and security master switch. These help in controlling the remainder of your electrical system and your fusebox readily.
Gordon's Powers team offers the best and prompt repairs to any of your fusebox dilemmas. Using equipment and good quality materials, all repairs are highly reliable.
Our switchboard/Fusebox checkup and maintenance extends many benefits as well. A fusebox is a very important part of an electrical system. In order to operate properly, it requires being assessed periodically. This may also assist in preventing damages such as for example burned cables as well as other components.
Gordon's Powers team has a great deal to offer for many of your switchboard/fusebox repairs upgrades Kensington. Being in the business for way too long, our electricians are proficient and experienced to do the job. We offer friendly and honest services from operations that are little to huge. Along with it all, we now have special offers and affordable rates that our valued customers can count on. We offer free quotes and upfront pricing.
Say goodbye to your fusebox troubles with Gordon's Powers repairs and upgrades. We're expecting to be of service. Call us today for more info.
Hot Water Heater Repairs Installation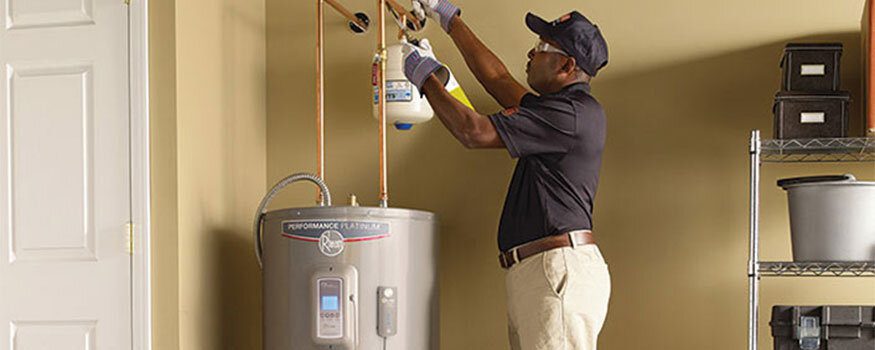 Are you in need of a new hot water heater for your home? No worries. You'll get the perfect hot water heater repairs installation Kensington from the best team of electricians. Gordon's Powers has experienced and skilled staff to perform the job. With over than ten years of experience, we pride ourselves of functionality that are exceptional and effective. We also are the best in providing affordable rates on top of our amazing services.
What can Gordon's Powers do for a perfectly installed hot water heater?
Every type of property has distinct requirements of hot water. Utilizing the most effective kinds and brands of hot water heater, we are highly dependable in providing you the knowledge you need to be able to help you choose. Clients can discuss their demand of hot water and we will recommend what matches them.
Gordon's Powers commonly install these types of hot water heaters for many property owners:
Storage Hot Water Heater – This warm water heater is the most frequently preferred unit for families. Because homes have a continuous need of hot water, a steady way to obtain hot water can be provided by the storage hot water heater. Having storage tanks, you can get your hands on hot water anytime you may need it. Hot water is stored in the storage tank for ready use.
Demand-Type Hot Water Heater – This hot water heater functions only when hot water is needed. Turning on the water valve automatically turns on the water heater and causing the heating coils to heat the water real time. Therefore, the heater cannot heat water in the entire property simultaneously.
Gas Hot Water Heater – This is also one of the most common types of hot water heater in the market. Powered by gas, it is considered energy efficient compared to the hot water heaters ran by electricity. These are installed with safety features to protect the gas source and avoid a hazard.
What can you benefit from Gordon's Powers Hot Water Heater Repairs Installations Kensington?
We offer complete services such as prompt repairs, excellent brand new installation, perfect relocation, and hot water heater maintenance. We always look into providing long-term solution to any repair needed to be done. We help preserve your units at their best.