Level 2 Electrician Little Bay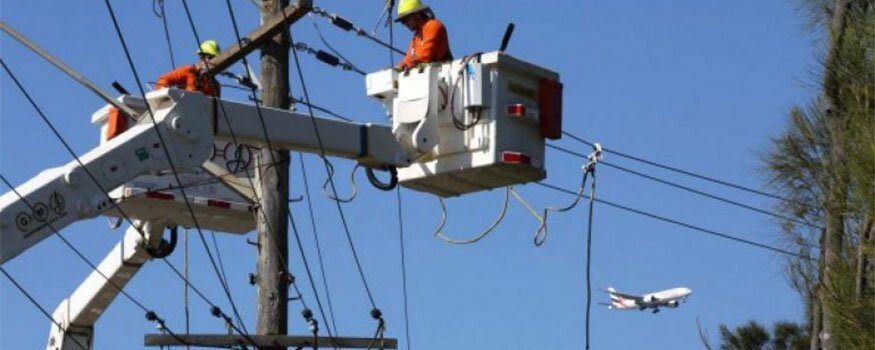 Having a dependable Level 2 Electrician Little Bay is essential in any event of complex electrical issues or emergency in your mains. For repairs and installations in your mains power, there's only Gordon's Powers Level 2 Electricians who will handle them flawlessly.
Many homeowners are completely unaware that the mains have distinct requirements according to every property's electric needs. Other parts, as well as cables, need to match without causing issues, to reach a sleek electric flow. Our Grade 2 Electricians has the greatest knowledge of all kinds of services needed for mains. We can do the following:
UV Damaged Cables Repair
There isn't any good electrical flow using a damaged cable. One of the factors that typically damages cables is UV. If this happens, prompt repair on damaged sections ought to be performed from being exposed to avert the conductor. We replace a cable line or can boost the cable's insulation.
Complete Assessment of Consumer Mains
Our team performs an entire assessment of your mains, to make sure your lines will work well. We look for little to large damages to perform repairs and avoid the additional distraction of your electrical system.
Overhead Consumer Mains Installations and Repairs
Overhead service lines are generally preferred by small properties that have long distances from the mains power poles. Our team has got the best experience in preparation and installing this service. We use UV resistant cables lines for a more reliable connection. The cables attached to the property are then protected by PVC to protect them from other outside factors that will damage them.
Underground Consumer Mains Repairs and Installations
Where the cables should be installed the excavation can be performed by Gordon's Powers Level 2 ElectriciansLittle Bay. We can likewise alter existing service line or add more lines to an existing underground electric path. To improve an existing service line, we do installations and prophylactic repairs to guard your electrical system.
We are permitted to operate on Ausgrid and Endeavor Energy and our authorized Level 2 Electricians are experienced. Plus, our prompt service never fails on saving our valued customers in case of emergency repairs and installations. With Gordon's Powers professionals, rest assured that your mains services and installations are in safe hands.
Gordon's Powers can organise the following work for you, no hassle required:
Fuse equipment repair and replacement
UV Damage defective notice repairs
Installation of underground consumers mains both single and three phase systems 24 hrs
Off-peak relay installation and associated metering equipment
Repair of single and three phase consumers mains 24hrs
Point of Attachment relocated or repairs
Electricity system capacity extension and upgrades
Electricity metering equipment installation
Connection of your mains service lines to the local electricity network
Disconnection of your mains service lines from the network for minor repairs
Permanent disconnection of your mains service lines for building demolition
Private power pole and underground pillar installation, replacement and removal
Upgrade your existing service from single to three phase or just increase the supply capacity for extra load requirements
Connect your mains service lines to the network and energise your installation.
Emergency Electrician Little Bay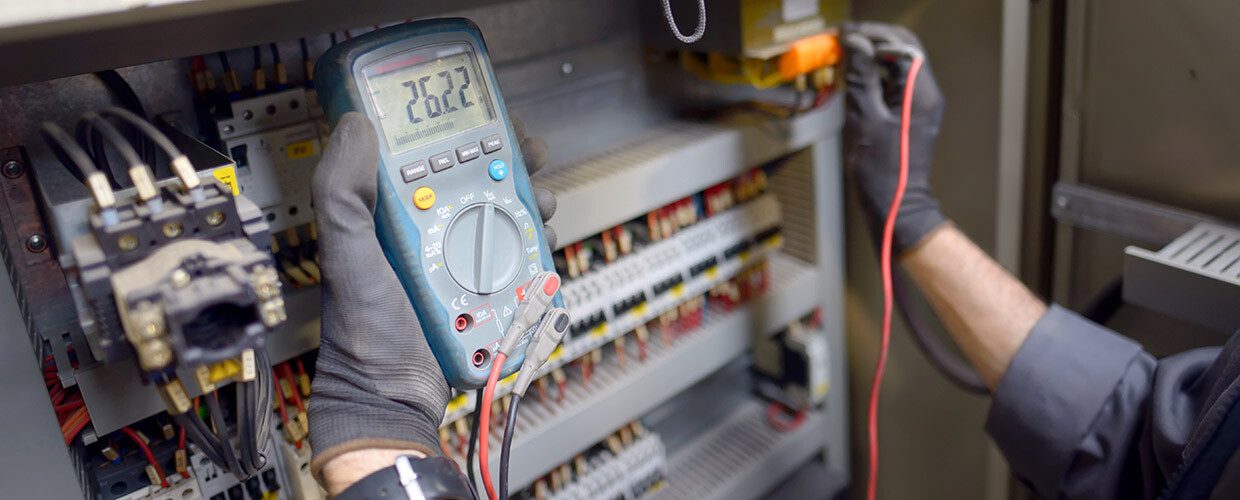 Are you in need of a dependable and prompt emergency electrician Little Bay even on vacations? You merely discovered what you need. Gordon's Powers has a team of quick and dependable Emergency Electrician Little Bay who can respond to any type of electrical emergency you may experience. With our 24/7 availability, rest assured that our friendly team can answer your calls any time of the day.
Being in the business for over ten years, we are proud to have extended our services to hundreds of clients across Little Bay. We lowered the risk of additional damage in all of the electrical crises we managed. For this, our valued customers highly recommend us in the long term.
Gordon's Powers Emergency Electricians are the very best for all kinds of electrical crises like the following:
Fusebox difficulties
There are numerous electrical emergencies concerning fuseboxes. Tripped fuses are typical problems which our electricians are quite used to fix. When something goes wrong in your electrical system fuses trip. They should excursion to avoid damage to the electrical system that was whole. We could replace the fuse with an appropriate fuse ampere or perform additional actions to stop from happening again, tripping.
Electrical Smells and Smoke
These two may lead to a potential fire. If left ignored, it might result in property damage and danger to property occupants. Upon seeing these signs, call your local emergency electricians right away to fix the issue.
Electrical lines struck by lightning
That is a serious electrical emergency that requires immediate attention. When electrical lines or components like cables, power poles, and others are being hit by lightning, it may cause burning, explosion, fire, and sometimes even electrocution. Call your emergency electrician in Little Bay to perform important repairs and installations as soon as possible if it happens.
Disconnected Alarms
A fast action is always needed to a disconnected alarm. A non-functioning smoke alarm means less protection from potential fire. Gordon's Powers emergency electricians can check the situation and have it repaired expertly in a timely manner. You will get back the fire safety you need in no time.
We dedicate ourselves in providing services that are honest and dependable in Little Bay. Regardless of the repairs and setups done during the emergency, we do maintenance to make certain that it's going to always function effortlessly or can also check.
Smoke Alarm Installation Little Bay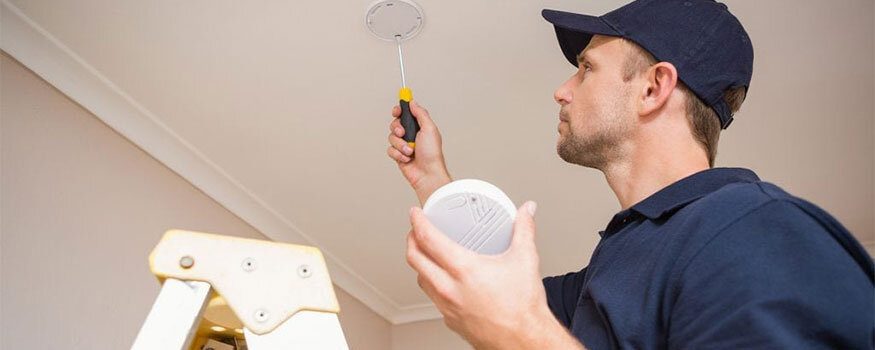 Smoke Alarms have to be working flawlessly to help increase your safety. Therefore, you need to have a reliable smoke alarm installation Little Bay. If your devices are malfunctioning most of the time, they must be assessed and repaired as soon as possible. Our team of professional and skilled electricians will perform topnotch repairs. We will put your smoke alarm in good working condition again.
A great reputation has been established by Gordon's Powers in the business for over than ten years. We manage all kinds of electric services and we are highly experienced in Smoke Alarm Installation Little Bay. We make it simple for property owners to have excellent smoke alarm systems.
Our team installs all kinds of smoke alarms for different types of properties. Here are the following:
Photoelectric Smoke Alarms – This is best in alerting property owners of slow burning fires. Homeowners and company owners mostly choose this. People are given extra time to evacuate since it detects a potential fire in advance. This is very advantageous for families during the night and business owners who leave their property unattended.
Ionized Smoke Alarm – This works on rapidly growing fires best. It is recommended in structures which are much less risky. Still, it plays a large part in protecting a property and preventing damage.
Dual Smoke Alarm – This is a combination of the 2 types of smoke alarms used for small to moderate constructions. Being able to have these functions, it has a high demand for many homeowners.
Interconnectable Smoke Alarm – With a series of networks, smoke alarms are all connected. When one alarm is triggered, the remainder of the alarms will be signalled and alerting everyone in of possible fire. This is exceptionally installed by Gordon's Powers for large constructions like office buildings, shopping malls, hospitals, recreational facilities, and also other sorts.
Besides the new instalment, our team perfects smoke alarm repairs and replacements. We perform necessary repairs or replacements for devices that are overly damaged and assess smoke alarm issues. Your existing smoke alarms can likewise be altered or relocated. In case you find that there is something wrong with your smoke alarm, you need to have your local Gordon's Powers electrician to maintain your fire safety with our reliable performance.
Switchboard/Fusebox Repairs Upgrades Little Bay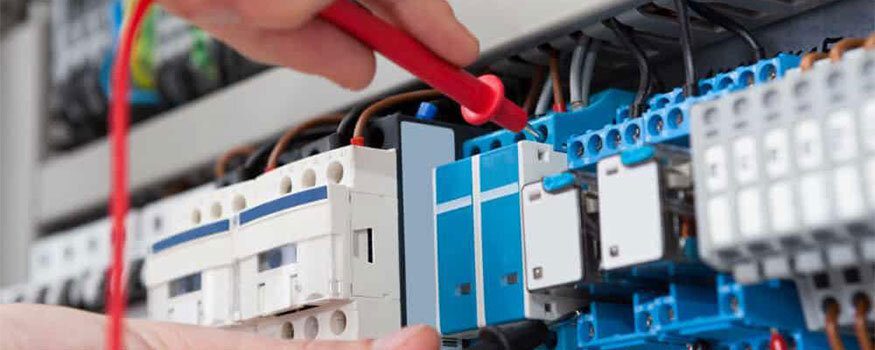 Are you tired of experiencing difficulties out of your old fusebox? Stop stressing on the problem and turn to the Switchboard/Fusebox Repairs Upgrades Little Bay that is most reliable and experienced. With our dedication in providing our valued customers with safety, rest assured that your fuseboxes will be maintained in its great condition to eliminate your risk of electrical problems.
Property owners must make sure that their fuseboxes are updated on their electrical demand. The type of fusebox capacity has to match the with the number of appliances and machines in use. And, having an old fusebox in this ag may create a great deal of bother in your day-to-day electrical use.
Why is a Switchboard/Fusebox Repairs Upgrades needed?
If you happen to be adding amounts of appliances for use in your home, a Switchboard/Fusebox Repairs Upgrades Little Bay is what you must put in mind first. Without a reliable fusebox, circuits will suffer from overloading that will cause damage in your fusebox and electrical system.
Old fuseboxes just have plain fuses and general switch compared to upgraded fuseboxes have multiple safety switches and circuit breakers. Having these will help it become easier to control your circuits properly.
A fusebox may experience tripped wires and loose wires when a problem occurs within an electrical system like a short circuit or circuit overload. Besides this, when serious issues happen, it doesn't simply cause tripped fuses but can result to fusebox explosion that could damage the electrical system, the entire unit, and also the devices connected to the circuits. It is recommended to have fuseboxes assessed from time to time, to prevent these from occurring.
Why pick Gordon's Powers to handle your Switchboard/Fusebox Repairs Upgrades in Little Bay?
We have been in the company for over than ten years. Our authorised electricians were turned into skilled professionals by those years. Our knowledge of fuseboxes is highly dependable. We use this knowledge to do our repairs and upgrades absolutely. Furthermore, we are the quickest team to react to any electrical emergency. We can perform repairs and parts replacements as soon as possible to get your fuseboxes to work again. We supply upfront pricing with no hidden fees and offer our services in rates that are affordable. You'll efficiently get your repair which is certainly finished in a timely manner. We can act immediately on fusebox problems the best way possible.