Level 2 Electrician Bronte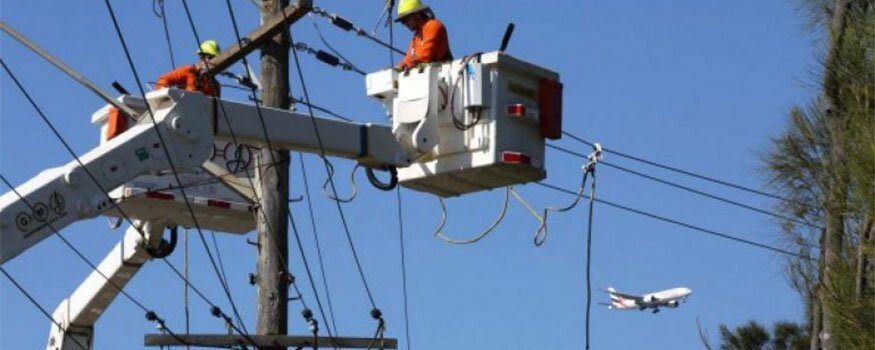 Would you need service lines altered? No worries. You have Gordon's Powers Level 2 Electrician Bronte to take care of the work. We can perfectly reinstall, change, or re-locate your service-lines according to the necessity. Gordon's Powers Level 2 Electricians are permitted to perform on Ausgrid and Endeavour Energy which makes us trusted for over than ten years by our valued clients. With great abilities and our expertise, we can perform repairs and setups on consumer mains easily and perfection.
Our Level 2 Electricians Bronte can attend to emergency repairs on your mains. To completely supply the dependable services, we are available 24/7 to provide assistance for you. We'll save you from electric distress the best way we can. In addition to it all, you can expect affordable rates in all of our services.
Experience the best services which include:
Metering Services – Our Level 2 Electrician performs all kinds of metering services such as off-peak metering, point of time metering, relocation of metering device, and new meter setup. Having the best ability to work on these solutions, rest assured you will experience an entire job done perfectly.
Overhead and Underground Service Lines Repairs and Installations – Preparations of these service lines require careful planning. Our team focuses on different factors such as location, outline, materials, and other connections. With our expert skills, we can exceed your expectations. For repairs, we execute all kinds of fixing your overhead mains may need. We can fix connections or broken lines promptly to get the power back up. Components replacements or crisis Installation may also be done as required. This applies as well to underground service lines that get damaged due to other elements and excavations.
Gordon's Powers can organise the following work for you, no hassle required:
● Fuse equipment repair and replacement
● UV Damage defective notice repairs
● Installation of underground consumers mains both single and three phase systems 24 hrs
● Off-peak relay installation and associated metering equipment
● Repair of single and three phase consumers mains 24hrs
● Point of Attachment relocated or repairs
● Electricity system capacity extension and upgrades
● Electricity metering equipment installation
● Connection of your mains service lines to the local electricity network
● Disconnection of your mains service lines from the network for minor repairs
● Permanent disconnection of your mains service lines for building demolition
● Private power pole and underground pillar installation, replacement and removal
● Upgrade your existing service from single to three phase or just increase the supply capacity for extra load requirements
● Connect your mains service lines to the network and energise your installation.
Emergency Electrician Bronte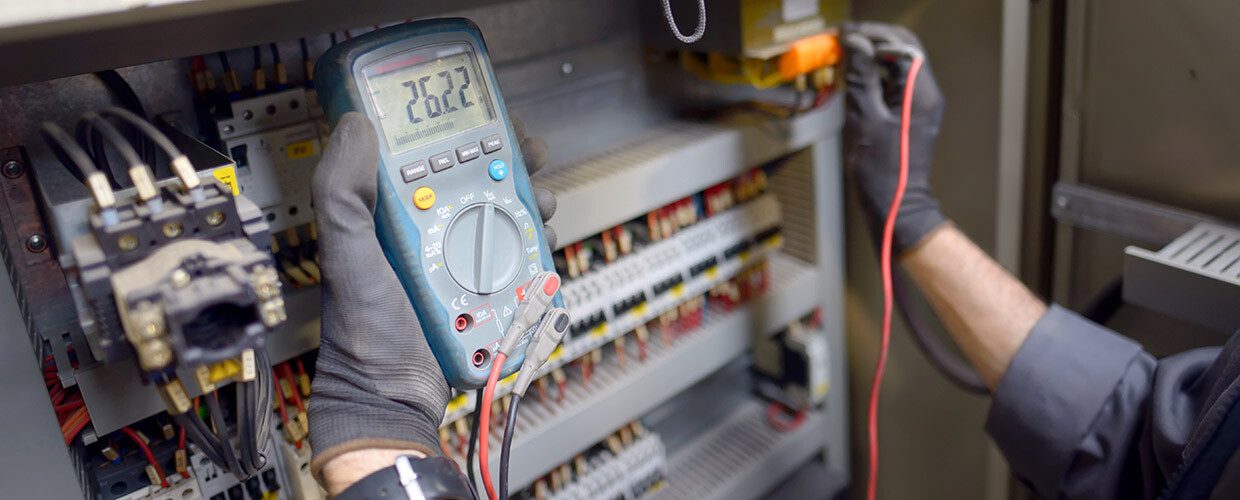 Stop electrical emergencies from causing you inconvenience by having Gordon's Powers emergency electriciansto rescue you in case of these matters. Being in the business for more than 10 years, we have great experience to provide reliable services to our valued customers.
Be vigilant in paying attention to the following simple signs of electrical emergencies:
Fusebox Problems – Some signs of fusebox difficulties are tripped fuses and burnt components. Frequent issues in your electrical system will trigger your fuses to get damaged every once in a while. If this continues, it could result in serious problems and danger. Have the issue to be checked by your Gordon's Powers emergency electrician Bronte.
No Power – This may be a standard case if it's a result of the supply network. However, in case your house doesn't have electricity alone, this means the issue is in your premises mains. Contact your prompt Gordon's Powers emergency electrician Bronte to check on the problem the best way possible. Never try on troubleshooting by yourself. Patiently wait for an expert job completed for done by your reliable electrician.
Short Circuit – This commonly occurs on open cables or conductors in wherein an unintended path is taken by an electric flow. This may be present unnoticed but are able to offer ruin the energy source in worst examples. If a suspicious issue occurs in your circuits such as sparks, over-heating plugs or apparatus, and damage to appliances, contact Gordon's Powers emergency electricians fast to check and solve the problem.
Electric emergencies are the primary reasons for fire and departure. Paying no attention to the situation may lead to serious harm and destruction. By calling Gordon's Powers Emergency Electrician Bronte, all your electrical issues will be solved with our prompt actions. Our reliable and honest professionals will give you the most pleasing service that'll lead your properties and lives to security. No need to worry of fire and electrocution having a preventive repair or install we do. We have affordable prices for our services that are outstanding so rest assured that our team is finest you'll ever get.
Smoke Alarm Installation Bronte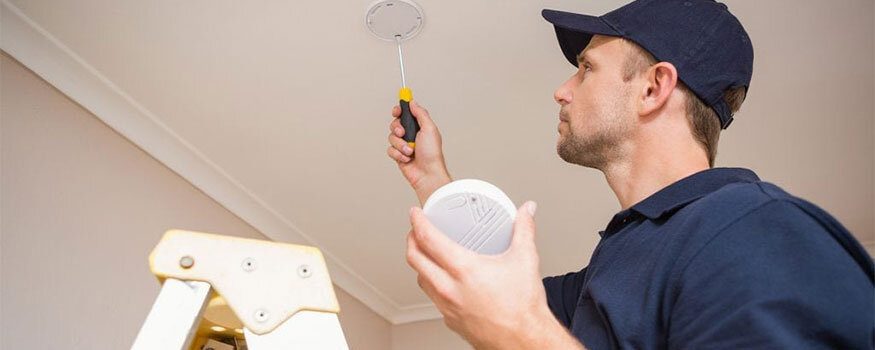 Level up your safety from fire from getting the best types of smoke alarms. Gordon's Powers smoke alarm installation Bronte can provide you of all the types of smoke alarms you can choose from as well as the services you may need in the future. For being in the business for more than 10 years, we are proud to have served and provided safety to many property owners. This goal has been kept and we continue to take the challenge in extending the best smoke alarm systems to our valued customers.
Gordon's Powers offers the following expert services:
Dependable Maintenance – It is necessary to have them assessed from time to time, to make sure that your smoke alarms are in their best condition. This helps in keeping the quality of the unit. Gordon's Powers electricians are extremely keen in performing all of the steps that are necessary to keep your smoke alarms.
Planned or Customized Installation – Gordon's Powers offers customization of your smoke alarm installation Bronte. Every property has different kinds of demands. Whether you've got a small or big property, we are able to plan the suitable network and locations for the devices to operate nicely.
Topnotch Repairs – We can easily handle small to big repairs on your smoke alarms due to our skills and experience. Any repair needed to be done is first discussed with the property owners. There are also instances when parts replacement are needed. If so, we have the best materials and parts to use for the task.
Gordon's Powers is the complete provider of all services you need for your smoke alarms. We have the highest knowledge in the following types as well:
Photoelectric Smoke Alarm – detects slow-burning fires.
Ionized Smoke Alarm – detects fast-growing fires.
Dual or Combination Smoke Alarm – detects both types of fires. Commonly known as a combination of photoelectric and ionized smoke alarm.
Interconnectable Smoke Alarm – A smoke alarm system wherein numbers of smoke alarms located in different locations are connected in a network.
Our team can provide the best information to help property owners decide on what to choose.
Switchboard/Fusebox Repairs Upgrades Bronte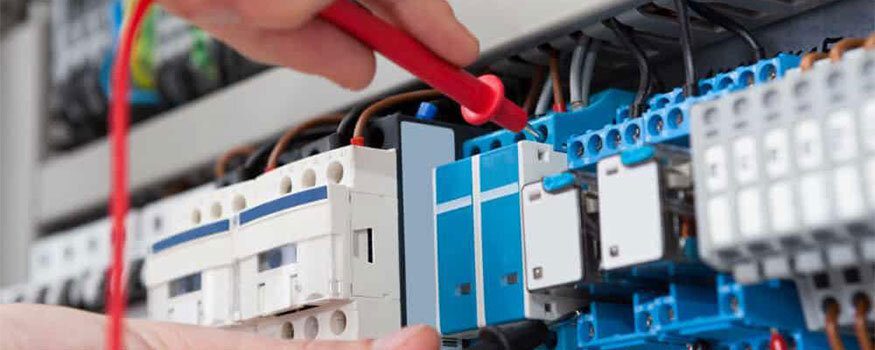 Waste no time and have all of your fusebox problems be ended by Gordon's Powers Switchboard/Fusebox Repairs Upgrades Bronte. Because you've the most dependable and professional team that has been in business for over than ten years, never deal with electrical problems by yourself. With our expertise as well as dedication, all services are performed with superiority.
Fuseboxes are significant in protecting your property's electrical system. Gordon's Powers ensures that you'll get the dependable fusebox that can provide you safety.
What's the significance of having a dependable Switchboard/Fusebox Repairs Upgrades Bronte?
Tripped fuses, burned compounds, and overloading are some problems are some common issues your fusebox may experience. If you have an unreliable fusebox, these problems will keep on happening which can bring inconvenience and even danger.
Fuses are meant to trip to protect an electrical system from any problems such as overloading and short circuit. It must be replaced immediately with a least higher amperage to solve overloading.
Some fusebox problems explained as follows:
Burned Compounds – when the tripped fuses continues to be caused an excessive amount of damage, compounds or other parts of a fusebox get burned. Gordon's Powers Electrician can perform the components replacement that is necessary to get your fusebox back to work again.
Overloading – This really is common in properties with old kinds of fuseboxes. Outdated fuseboxes are incapable of handling a modern style usage of electricity. Appliances such as air conditioners, refrigerators, washing machines, heaters, and dryers have big demand of electricity that could place pressure to your present old fuseboxes. We highly recommend a fusebox upgrade to permit your appliances to operate nicely.
Gordon's Powers can perform all forms of services to your switchboard/fusebox. We could assess and examine your existing fuseboxes to see whether they are in good working condition. To further improve its state, we can assist by providing maintenance. We can likewise perform its removal and reinstallation. If you are trying to relocate your fusebox in a different area of your premise, we can perfectly do as well. Any of these services are available in affordable rates. Plus, watch out for special offers. Your Switchboard/ Fusebox Repairs and Upgrades Bronte are in honest and trustworthy hands.
Hot Water Heater Repairs Installation Bronte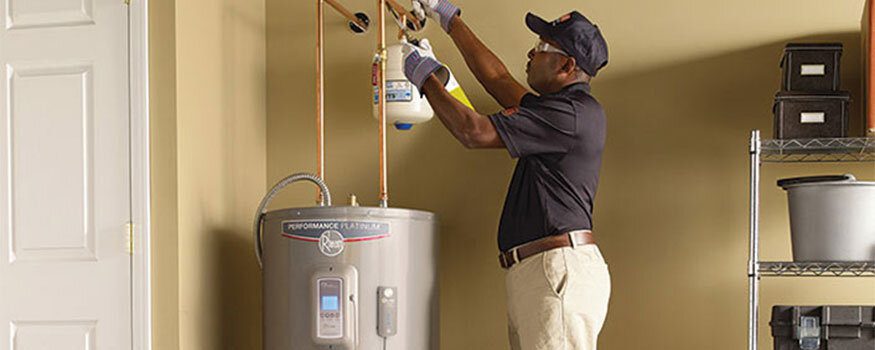 Have you been sick and tired of guessing what may be wrong with your hot water heaters? Turn to a reliable Hot Water Heater Repairs Installation Bronte. Quit guessing and performing Do-It-Yourself troubleshooting. Have your trusted electricians from Gordon's Powers to assist you with all kinds of hot water heater issues. Your best team that has been in business for over than years are to provide you complete services you may need for your hot water heaters.
Gordon's Powers has the best types and quality of hot water heaters to install for any type of property. We can perform thorough planning of your hot water heater system according to your requirement.
Our team commonly installs:
Tankless Hot Water Heater – This is a hot water unit perfect to be used by property owners with minimal demand of hot water. Offices and homes with single or double occupants can use this hot water heater with ease. Without a storage tank, the heating elements of this heater only heats water once a water valve is turned on.
Storage Hot Water Heater – Consisting of a storage tank, heated water can be stored and good for ready use. The hot water is then controlled and monitored using a thermostat. Hot water can be used simultaneously. Therefore, this can handle a heavy demand of hot water.
Gordon's Powers can also install hot water heaters that use alternative energy such as:
Hybrid Hot Water Heater – Hot Water Heater can also use from the heat collected to power the storage water tank and heat the water. This energy efficient heater is best used in areas with warm temperature, or it is best used in hot seasons.
Solar Hot Water Heater – With solar panels, solar energy is collected with the power being transferred to the electrical system that powers the hot water heater. With that energy, almost 80% of electrical can be saved. This will reflect greatly on property owners' electrical bill. A one-time investment on solar panels will double the savings in the future.
We are the best team to help you in selecting the best type for your property, Whether it is a big property or a small property with different types of demands. We can come up with the unit that will fit your budget as well.