Level 2 Electrician Kings Cross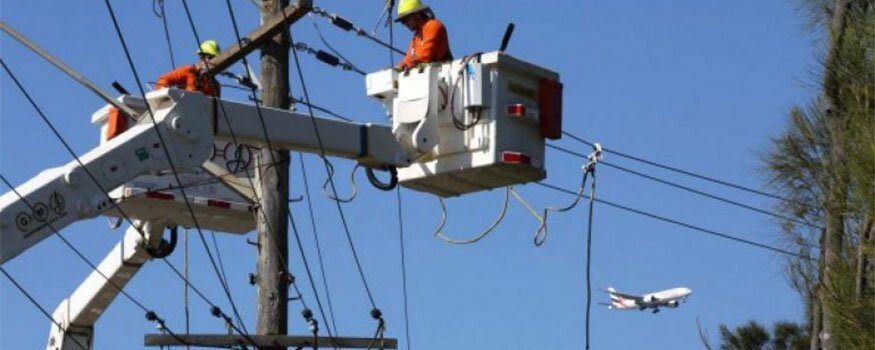 Are electrical expenses weighing you down and stopping you from getting help from a Level 2 Electrician Kings Cross? If you explore your options, you can find better solutions to your problem by stumbling on our page. Gordon's Powers has provided affordable Level 2 Electrician Kings Cross for more than a decade. We are more particular with the help and positive impact we are giving to our customers than our own compensation. You can guarantee that all our services come in very reasonable rates that is match with unparalleled customer service and ace workmanship.
You do not have to worry about not getting the right kind of service. The moment you hire Gordon's Powers, you are automatically entitled of our lifetime guarantee and warranty on the service we rendered to you. We are fully insured which gives us and our customers the peace of mind in case any electrical job goes out of hand. But this has never been a case with Gordon's Powers. Our many years of Level 2 service has proven helpful and effective which our loyal customers within Kings Cross and surrounding suburbs look forward to whenever they need any help with their consumer mains.
At Gordon's Powers, you are dealing with the best of the licensed Level 2 Electrician Kings Cross. We are equipped to operate on any category 2 electrical works. Our team has many years of hand on experience in anything concerning consumer mains like:
UV Damage Consumer Mains in Kings Cross
When you are presented with a UV defect notice from your network, it only means that you have to act on getting it fixed. The network will not get it rectified for you and will leave you with the job of finding a professional to get it sorted out. With Gordon's Powers, you will not only get certified Level 2 Electrician, but you are also hiring a team of licensed electricians that are authorised to work within Endeavour Energy Ausgrid networks. Your UV damaged cables will be fixed in no time.
Consumer Mains Repairs Kings Cross
Aside from getting your UV damaged cables repaired properly and promptly, Gordon's Powers Level 2 Electrician can handle all consumer mains repairs within the same day of the appointment. If you have issues with your service mains lines, meters, point of attachment and others relating to your electrical supply from the main distribution network, our team is always open to accept your call and we will perform quality fix and finish within the timeframe needed.
Emergency Electrician Kings Cross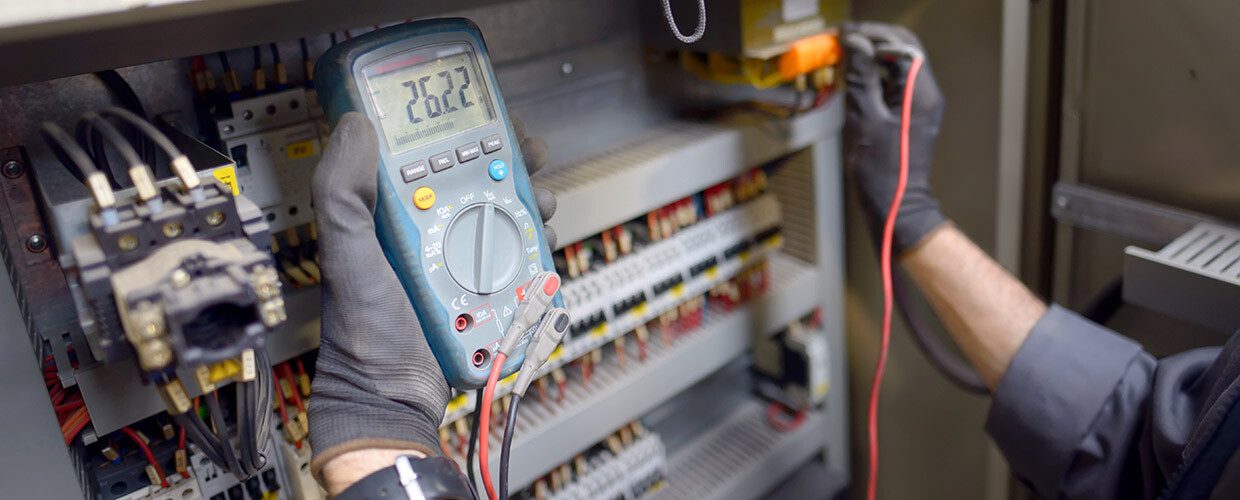 Have you noticed your switchboard or meter box sparking? Call your Emergency Electrician Kings Cross right away and do not come near the box. It is best to vacate your home together with all your family members and call Gordon's Powers to deal with the problem. If your office or building switchgear has the problem, gather all your employees or tenants to evacuate the building and seek help from Gordon's Powers immediately to address the problem. Our team can handle any electrical issue safely and in orderly fashion.
24-hour Emergency Electrician Kings Cross
As Kings Cross' mostly reliable emergency electrician, Gordon's Powers promise to keep our emergency response available 24/7. For more than a decade, our electrical emergency service has saved many lives and properties within Kings Cross and other areas surrounding the suburb. We can attend to any emergency situations such as the following:
Fire Breakout
Whether the source of fire is electrical or due to combustible materials, if it happened at home or within a commercial building, your electrical system will be heavily affected. Majority of fire accidents originate from a simple spark between two bare live wires or overloaded circuits and it can spread through cabling. Gordon's Powers will help prevent further damage to your family by properly distinguishing the fire. Do not attempt to put out the fire using water as you can get electrocuted. It is best to hand it over to professionals to avoid getting your lives in danger.
Emergency Lighting
As a busy suburb that relies heavily on electricity, Kings Cross experience a few power shutdown due to overloaded consumer mains. As a backup, Gordon's Powers can urgently install emergency lighting that will help you illuminate your premise when your power goes off. This is useful in residential settings, clinics, office buildings and even night pubs. We only use LED lights that emits cool light and that do not overheat easily. Some of the biggest advantages of having an emergency lighting is that you can still continue to do some light work even when electricity is out. It also helps evacuation safe as tenants can find their way out in case of emergencies like fire and other natural catastrophes.
If you are faced even with a simple electrical inconvenience, do not ignore it as it can lead to bigger damage. Calling Gordon's Powers will free you from any electrical emergencies.
Smoke Alarm Installation Kings Cross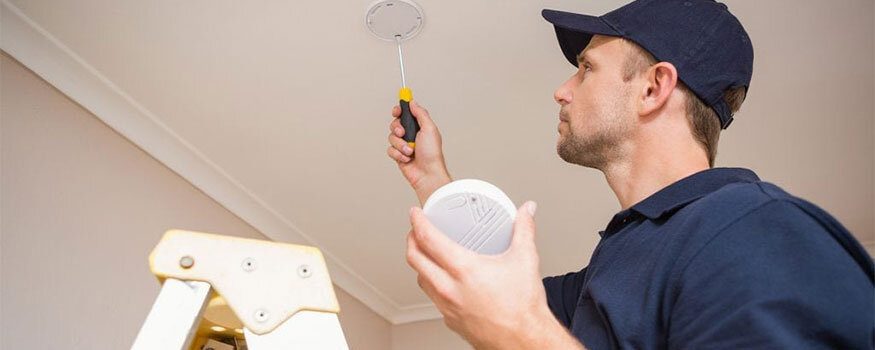 Are you a builder and need help with a Smoke Alarm Installation Kings Cross service for your fully developed houses? You are in luck with Gordon's Powers' local Kings Cross smoke alarm specialists. Our smoke alarm solutions are among the finest offerings we have for Kings Cross. We provide a wide range of services relating to smoke alarms such as the following:
Smoke Alarm Installation
If you are looking for a smoke alarm contractor that can help you with quick installation of smoke alarm for residential settings, Gordon's Powers is one of the best choices you will make. We are Sydney's leading provider for any smoke alarm service who can finish the job within the same day. Our team can also finish multiple installations in a number of residential unit in a short span of time. There is no minor or major smoke alarm installation project that we cannot accomplish. No matter what type of smoke alarm you need to use, you can find quality smoke sensors at Gordon's Powers and expect that we will perform the following tasks during the installation phase:
Fitting
Regardless of what type of smoke detectors to install and the structure of the house or building where it needs to be fit, Gordon's Powers are experts in smoke alarm fitting. We have high reaching ladders and tools to mount smoke sensors even in the highest point of the building. Our smoke alarm specialists also strictly follow the legislations set under the Building Code of Australia (BCA) to install mains powered smoke alarms for both domestic and commercial. We will also install smoke detectors at the specific locations such as inside sleeping areas, in hallways connecting every sleeping area, stairways and every level of the building.
Testing
As part of our installation procedure, our electricians will perform an intensive testing of the entire smoke alarm system. Before we turnover the completed project into your hands, we will make sure that every smoke sensor is working properly and as expected. This is the very important part of our installation process and you can feel confident that we do not just hand you over with lousy newly installed smoke alarm system.
Nothing can stop us from installing a fully functional smoke alarm system that would achieve complete fire protection for every living structure in Kings Cross. When it comes to smoke alarm repairs, we conduct a total diagnosis of the fault to properly address the cause as to why the switchboard failed.
Switchboard/Fusebox Repairs Upgrades Kings Cross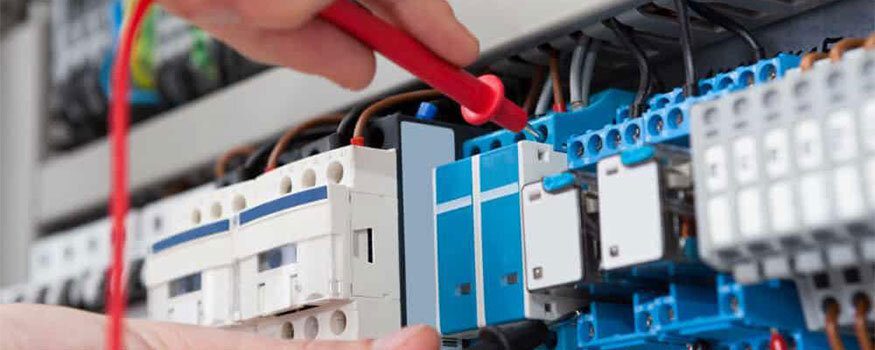 Is your fusebox giving you a hard time coping up with your intermittent power supply? You can use a genuine Switchboard/Fusebox Repairs Upgrades Kings Cross service that can guarantee you a quick fix but with quality repair workmanship. Gordon's Powers is famous with ace switchboard installation, repairs, upgrades and maintenance all over Kings Cross place and surrounding areas. We have been in the business for more than 10 years and our customers express their gratitude of the exceptional service we provide them by leaving positive feedback.
Gordon's Powers is your qualified electrical service provider in Kings Cross that can handle any type of switchboard. Our in-depth knowledge on how a switchboard operates and what makes it run at its full potential assures that every repair and upgrade work we perform follows Australian Standards.
Honest and Professional Kings Cross Electrician at Gordon's Powers
We never took a step to get ahead of our customers. We treat them as our family and friends and do not take advantage of their situation. Our team is the most honest and friendly switchboard experts you can find in Kings Cross. Our switchboard experts work day and night giving you a 24-hour coverage so we can be with you whenever you need our assistance. Our high level of professionalism complements the needs of our customers by flexibly working during their preferred timing and laying out the scope of work with upfront pricing at all times. We will not start any job when you still have requirements to be sorted out.
Safety Note From Your Reliable Switchboard Masters at Gordon's Powers
Working with switchboards is a very dangerous task and often times fatal. If there is a need to replace or repair a faulty component like circuit breakers, fuse, safety switch, surge protector or wirings, it is suggested that you ask for help from professionals like us at Gordon's Powers. Inside switchboard in homes and commercial buildings are linked to an outside box where raw consumer mains with a high amount of current is continuously flowing. Even if the inside switchboard is turned off, electricity is still flowing which can give a person with little to no experience in switchboards an electrical shock. Gordon's Powers has the capacity to diffuse electricity from every component before we proceed with repairs, replacements or upgrades.
Hot Water Heater Repairs Installation Kings Cross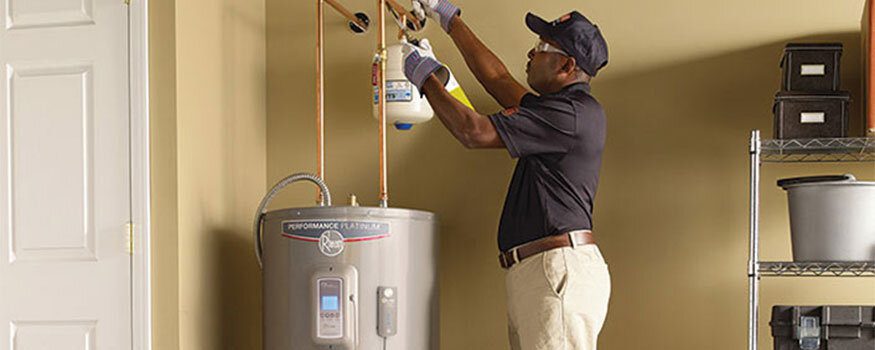 Do you want an instant hot water for your flat or business at Kings Cross?  Worry not as our Hot Water Heater Repairs Installation Kings Cross service at Gordon's Powers is always available for any immediate hot water heater installation. We also cater to hot water heater repairs to get your hot water supply back. Gordon's Powers is your 24-hour resource of expert hot water heater assistance at Kings Cross. Whether you are living in or around Kings Cross, our team will be right here with you to help you with any concerns you may have.  You won't have to wait for long to get the help you need, Gordon's Powers will attend to you in a matter of minutes.
We, at Gordon's Powers, does not only deal with the electrical aspect of your hot water heater. We are also experts in plumbing and we can check your pipes and plumbing fixtures to eliminate any problems from getting your hot water for your use and application. In any event that you need a plumber and an electrician all at once for your hot water heater, you can contact Gordon's Powers and we will deploy our hot water heater specialists to do the job. You can save more by just hiring one contractor to work on our water heaters.
Gordon's Powers has more than 10 years in the field of plumbing and electrical, with more than a thousand hot water heater installation, repairs and maintenance projects across Sydney. Our local Kings Cross hot water heater experts are mostly locals of the suburb and are your fellow Australians. Hence, you are like dealing with a family or a friend. Our love in helping out our fellow locals maintain our friendly service that is nowhere in comparison with other service providers.
Immediate Hot Water Heater Repairs Upgrades Kings Cross
Famous with its nightlife and its close proximity to Sydney CBD, Kings Cross is a home to many commercial establishments and nearby residential areas. The demand for hot water for various applications is high and getting it in a short amount of time is essential. Gordon's Powers has worked on several tankless or on-demand hot water heaters in hotels, restaurants and flats or high-rise apartments. When the need to repair a faulty hot water heater arises, Gordon's Powers is the top of list that every homeowner and business owner call to get fast and immediate hot water heater repair service there is.