Level 2 Electrician Darling Point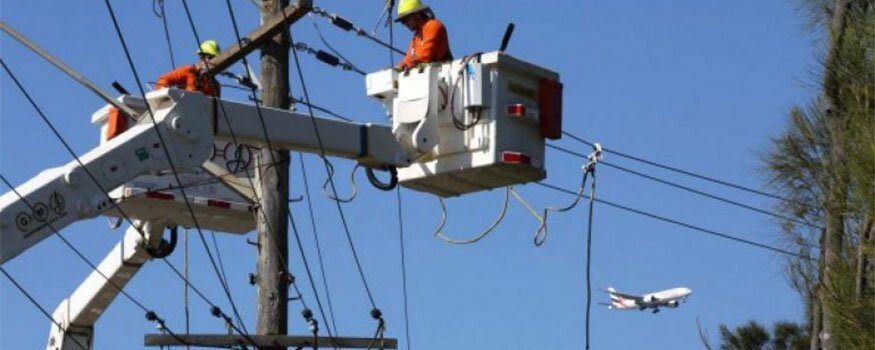 Do you need your property disconnected from the mains? Have it handled by Accredited Level 2 Electricians Darling Point of Gordon's Powers for efficient work done. Getting our services in any type of task you may need in your mains is best to be trusted to professionals. We are trusted across Sydney due to our high quality and reliable services. We are permitted to operate on Ausgrid and Endeavour Energy since the beginning, and our over than ten years of being in the business has considerably helped many property owners.
What does Gordon Power Offer?
We can perform almost all job on consumer mains such as:
Consumer Mains Repair Darling Point
Your mains may experience problems such as broken lines, disconnected lines, and overloading. These problems need immediate response. Our team puts expert hands in order to solve every repair matter. With our 24/7 emergency repair service, any problem will be handled on time.
Metering Services
As licensed Level 2 Electricians, we can handle any type of metering such as time of use metering, off-peak metering, CT metering, supply separation, meter relocation, and solar metering.
UV Damage Consumer Mains Repair
Overhead service lines have exposed cables. These cables get damaged by UV over the years. The insulations get brittle and crack allowing the conductors to get exposed. To give solution to this case, our team mends the damage by adding protective insulation or replace an entire line if repairs won't work anymore.
Single to Three Phase Cables
This is a type of upgrade wherein you choose to have your single phase lines turned to three phase lines. If your property is in need to have expanded and smooth run of electricity due to high demand of electricity, the three phase line is a best choice. An added benefit is a reduced construction cost. This could be applied in both overhead and underground service lines.
With an array of services, Gordon's Powers can provide you all the essential work you need for your consumer mains. These crucial tasks are carefully executed by our team. With years of experience, we don't fail on giving our clients the satisfaction they need.
Emergency Electrician Darling Point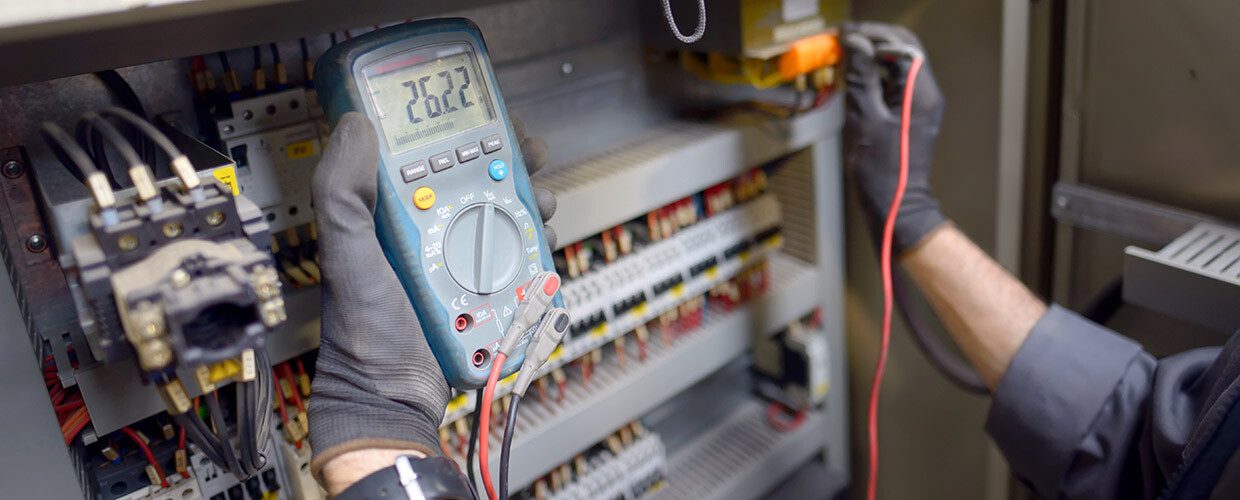 Electrical problems may occur anytime. To help you deal with these, you need a round the clock emergency electrician Darling Point you can call anytime. Such problems should be handled only by professional electricians and you got them with Gordon's Powers. Our team has been extending helpful services to residents and business owners across Sydney for more than 10 years already. We take pride of being trusted and highly recommended by our valued clients.
Our services prevented electrical problems on becoming more dangerous cases. Doing so is one of our goals for many years. We continue to provide amazing emergency services. Over the years, we continue to grow and improve more of our skills that will always meet your satisfaction.
Benefits of Having Gordon's Powers Emergency Electrician Darling Point
Having electrical problems cause a lot of stress to anyone who may experience it. Since electrical emergencies are a cause of immediate concern, it is best to have the promptest team to handle the issues. To extend the best of help and save you from distress, you have Gordon's Powers team of emergency electricians who are professional and skilled to rescue you from electrical problems. Our 24/7 availability will put your minds at ease having a team you can call anytime you experience such situations. We are the fastest team who can give solution to the issues.
What can Gordon's Powers emergency electricians do for you?
A couple of reasons can start an electrical emergency but the most common are short circuit and overloading. These are situations that can gradually damage your electrical system if not being attended to soon. Our team being available 24/7 can solve this problem right away. Emergency repair is done in a timely manner to get your connections back on track.
Another common sign of electrical emergency are exposed and broken lines. Cables or wires are important parts of your electrical system wherein electricity flows. Having an exposed, loose, or broken wire can pose life threatening situation to anyone who may get in contact with it. Electrocution is a common result, however, it could also damage appliances connected to the circuit once short circuit takes place; it could also be a cause of fire.
Never ignore any sign of simple electrical problem. Leaving them unattended can pose even bigger issues that may harm your life and property.
Smoke Alarm Installation Darling Point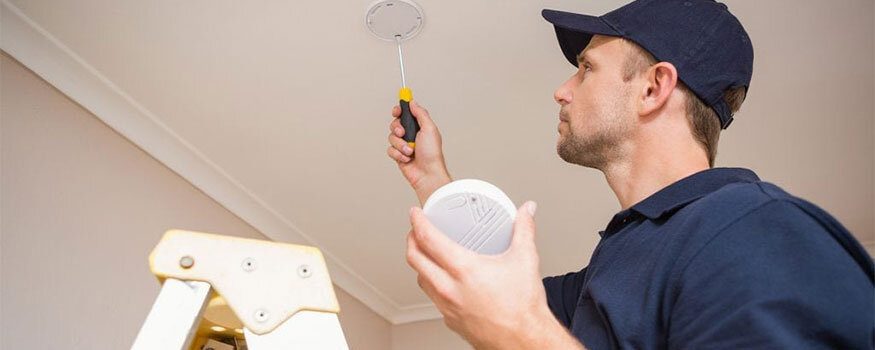 Get your smoke alarms only from the most trusted Smoke Alarm Installation Darling Point business, the Gordon's Powers. To provide safety to your home and business, our team will perform complete smoke alarm services that you can rely on. For over than 10 years, we have been running the business with the goal of providing the best of help to our valued clients in protecting them from potential fire. With countless successful repairs and installations, we are proud to have prevented danger in homes and other types of properties.
Why choose Gordon's Powers for your smoke alarm installation Darling Point?
Our team has the best knowledge in smoke alarms. We also have the best quality in different types of these devices that we recommend to property owners. We can discuss and choose the best type that suits your property's needs to improve safety from fire. With years of experience, we are highly dependable due to our topnotch performance and friendly service. With our honest services, you'll get upfront pricing with no hidden charges. You can benefit from our services offered in affordable rates.
Our team can respond to all your smoke alarm needs such as:
Prompt Repairs – Smoke alarms are very important devices that need immediate attention. If these devices stopped working due to damage and malfunction, it may increase your risk of danger knowing fire can happen anytime. Calling our team of professional electricians can perform the fastest action to solve any issue your smoke alarms may be experiencing. Equipped with high quality materials, repairs and parts replacement are ensured to be at their best. Future malfunctions will be minimized.
Honest Checkup – To avoid your smoke alarms on having unexpected malfunction, our team can perform thorough checking on the device. Batteries, wirings, and sensors should be checked from time to time. These parts should be in best state for a reliable smoke alarm. Upon checking we can tell what is needed to save your device from further damage.
Excellent Installations – We provide the most reliable smoke alarm installation Darling Point for your safety. Thorough planning is done to ensure a perfectly installed smoke alarm system for your property. Everything is discussed to the client to help them be aware of the dos and donts for their new devices.
Switchboard/Fusebox Repairs Upgrades Darling Point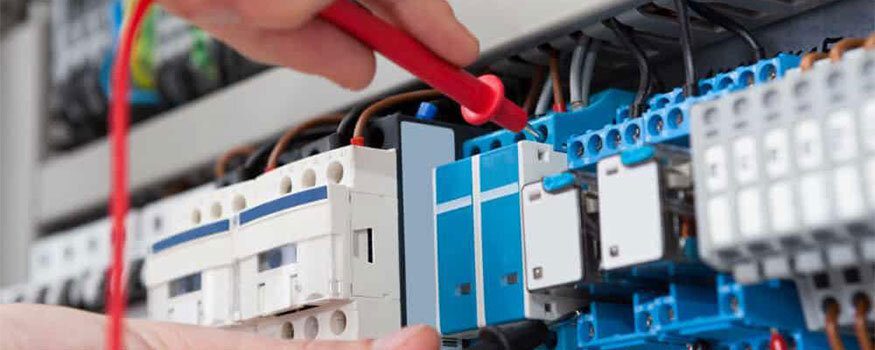 Have a reliable fusebox for your electrical system's safety by getting Gordon's Powers Switchboard/Fusebox Repairs Upgrades Darling Point. Having a team of experienced and skilled electricians, all your fusebox needs will be easily responded to. As a business being recognized for our excellent services for over than ten 10 years, we gained the trust of residents and business owners in Darling Point.
Being able to provide topnotch services to our valued customers is one of our responsibilities. We continue to do the work and ensure that everyone gets the satisfaction from our complete services.
Gordon's Powers offer the following services:
Best Upgrades – Gordon's Powers fusebox upgrades are the best preferred by homeowners in Darling Point. Having the highest knowledge and skills, upgrades are sure to be of greatest quality. Be able to reduce the risk of electrical dangers and benefit from many new features.
Complete New Installation  – If you have just moved to a new property and in need of brand new installation, we are the best to provide the installation for you. For a complete service, we check your electricity needs and install the best design of switchboard that will work best to your electrical system.
Reliable and Prompt Repairs  – Fuseboxes commonly experience tripped fuses due to any problems that occur in its electrical system. Frequent tripping fuses can cause the wires and other compounds around it to get damaged as well. This needs immediate repairs. For the later designs of switchboards, if problems still exist, we can design and add more safety switches to easily manipulate circuits for additional safety.
What are the upsides of choosing an upgraded fusebox?
Upgraded fuseboxes will cause a lot of change in your electrical system. Having an expanded electrical capacity, appliances and devices will work smoothly. Hence, overloading will be avoided. Moreover, whenever problems take place in any of your circuits, shutting one down will be convenient with safety switches. Repairs can be done without shutting down the entire system.
Getting an upgrade or a new fusebox does not need to be expensive. With Gordon's Powers, you can amazing fusebox repairs and installations in affordable rates. We even have special offers where in your can get maintenance and repairs in lower prices.
Hot Water Heater Repairs Installation Darling Point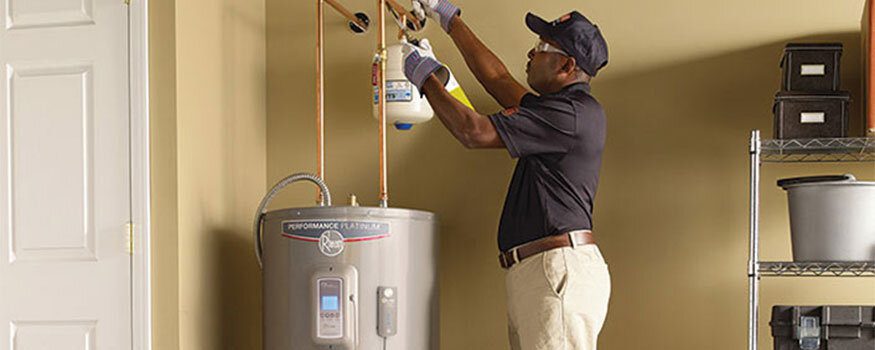 Is your hot water heater not functioning properly? Turn to Gordon's Powers Hot Water Heater Repairs Installation Darling Point to provide solution to the problem. Turn your hot water heaters into better ones by getting the appropriate repairs. Having these tasks handled by skilled team that has been in the business for more than 10 years will ensure you of having the best quality hot water heaters that can work in a long term.
Our team are the best to respond to any problem your hot water heater may face. Here are some examples of hot water heater problems we handle:
Not working thermostat – Thermostats are important parts of hot water heaters for they function to control and monitor hot water. If these are broken, it can cause to produce too hot water and may harm anyone in use. Our team will check your thermostat and see if a fix can be done or it needs a replacement. We will also provide you with proper information of how to take care of your existing thermostats.
Damaged Elements – A sign that your hot water heater has damaged elements is when it is not producing hot water anymore. Our team can check your hot water heaters whether this is the problem. Once the elements are damaged, replacement is needed to get your hot water heaters working again.
Loose Wirings – These can be external or internal wirings.If your hot water heater is not working, the problem may be caused by the power source or wiring problems. To know the exact problem have it checked by Gordon's Powers team immediately.
Gordon's Powers install the best brands of the following types of Hot Water Heaters such as:
Demand Type Hot Water Heater – The demand type hot water heater is preferred by homeowners and businesses that have minimal use of of hot water. Due to its design of not having a storage tank, water in only heated when it is needed. Heating coils heat the water once a valve is turned on. Hot water is then produced after a few seconds.
Storage Hot Water Heater – Opposite to the demand type hot water heater, this unit has storage tank wherein heated water is stored for ready use. Water is heated by heating elements ahead of time in the tank. The heated water is then controlled and monitored with a thermostat. This type of highly recommended to home and business owners that frequently use hot water.