Level 2 Electrician Pagewood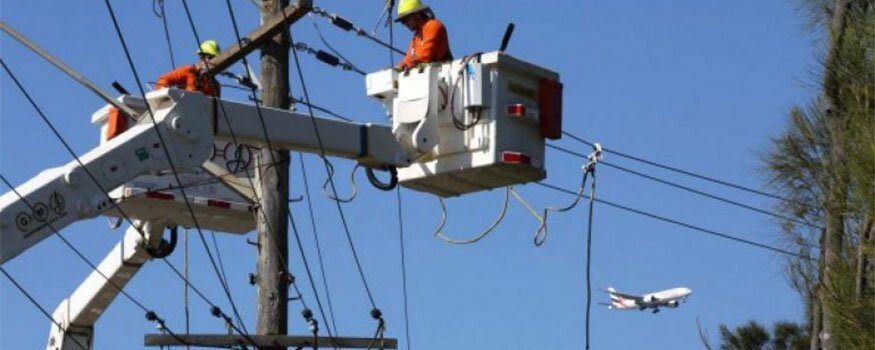 Do you need to get your street lighting fixed by a Level 2 Electrician Pagewood today? Contact Gordon's Powers Level 2 Electrician Pagewood and we will get it done in a short amount of time. We have fully licensed Level 2 electricians that can work with new street lighting installations, maintenance and repair. Hence, whenever you need lamp posts on your residential street for added security and night light, you can call Gordon's Powers and our Level 2 Electrician Pagewood will come in full gear with a Cherry Picker to help us finish our work fast and safe.
Gordon's Powers promises quality Level 2 electrical works that are intended to last a lifetime. We provide honest service with a professional approach that has helped us earn the trust of our customers and increase the number of loyal patron within Pagewood and neighbouring suburbs in Sydney. Our more than 10 years of collective experience in handling consumer mains is no doubt one of the best assistance that Pagewood locals have ever had.
You will find a comprehensive list of Level 2 Electrician services that Gordon's Powers offers within Pagewood. Our professional service covers the below major Level 2 works:
Consumer Mains Repairs Pagewood
When we say consumer mains repairs, it means that we do all repair works for mains service lines. Any electrical issue within your premise is best dealt with by our amazing team of Level 2 Electrician Pagewood that are tirelessly bringing fast and effective fixes that every homeowner and business owners need. We do on-the-spot testing and repair of cablings, power poles, meters, point of attachment and more.
UV Damage Consumer Mains in Pagewood
For sure, you have already received a notice or two from your electric distribution network regarding UV defects on our mains service cabling. You can directly contact our Level 2 Pagewood electrician to rectify the problem and have your cables added further insulation to avoid more damage from the sun's destructive UV rays. Gordon's Powers are authorized to work within Endeavour Energy and Ausgrid networks.  Hence, do not have doubts that we won't be able to execute our work properly.
Overhead and Underground Service Mains
For any overhead and underground service mains concerns, you can just contact Gordon's Powers and discuss what you need with our certified Level 2 Electrician Pagewood. We are all ears to your requirements and will provide you with the best solution you need.
Emergency Electrician Pagewood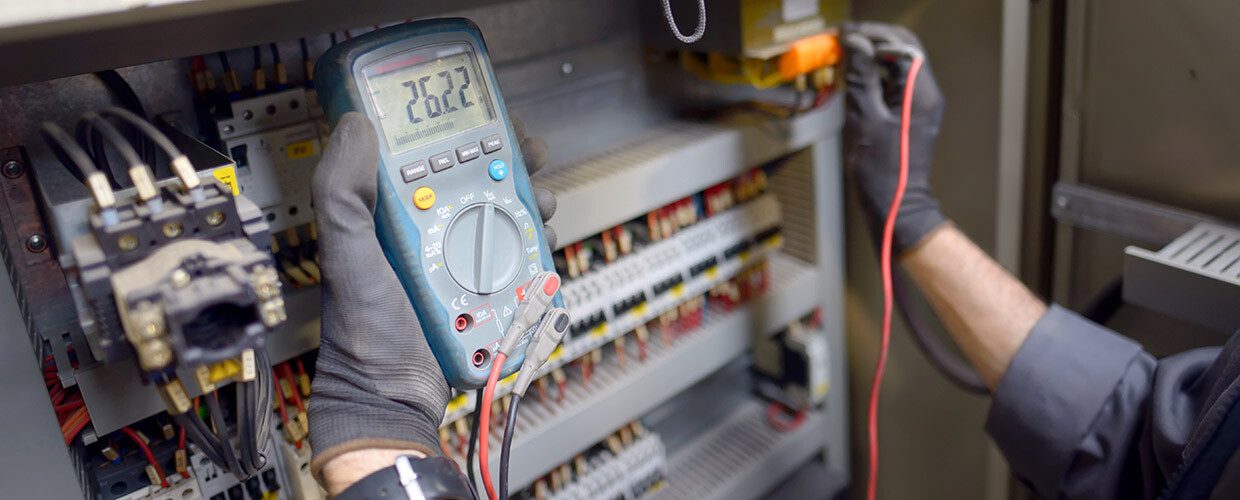 Have you tried a call out Emergency Electrician Pagewood to get your home ready for an electrical storm but has never arrived on the scheduled time? If this is the case, you can give a quick phone call to 24-hours Gordon's Powers Emergency Electrician Pagewood and expect that our team will come even just a few hours away from the storm's arrival. Our numbers are always open for any emergency calls because we understand the urgency of an electrical emergency.
Your after hours and 24-hours Emergency Electrician Pagewood!
With Gordon's Powers, you are always confident that your electrical system will be kept safe from potential damage and break up. It is our priority to make every electrical aspect of your homes and commercial spaces free from wear and tear. In order to keep everything on order, Gordon's Powers offers 24/7 emergency coverage all over Pagewood so everyone has access to emergency response and assistance when it comes to any electrical fault. You do not have to go weary about your electrical problems after working hours as Gordon's Powers are even reliable during this period. When you sleep, we work so there is nothing left to worry about.
Gordon's Powers is a family-owned business that has been providing quality and affordable electrical service all across Sydney. Our foundation is strong with the help of our passionate certified electricians that are local to Pagewood. We pay high regard to our customers' emergency needs and make sure that we are there to rescue them any time they are stuck in an electrical emergency such as (among the few):
Grounded Appliances – One of the frequent electrical accidents are grounded appliances. If you are in contact with a grounded appliance, there is a big chance that you can get electrocuted especially when your hands are wet. Not only that, if your grounded appliance comes in contact to water, electrocution is inevitable. It is best to call Gordon's Powers so we can perform an emergency repair on your grounded TV, refrigerator, cooker and more.
Fallen wires and power poles – During a natural catastrophe, overhead mains are damaged more often and causes an electrical fire even in the middle of a storm. Do not take matters into your own hands. Call Gordon's Powers and we can perform an emergency repair on the cabling and power poles no what the weather condition is, day or night. We use safety gears, tools and equipment to safeguard our linesmen so we can attend to all your emergency needs with no delays and hesitations.
Smoke Alarm Installation Pagewood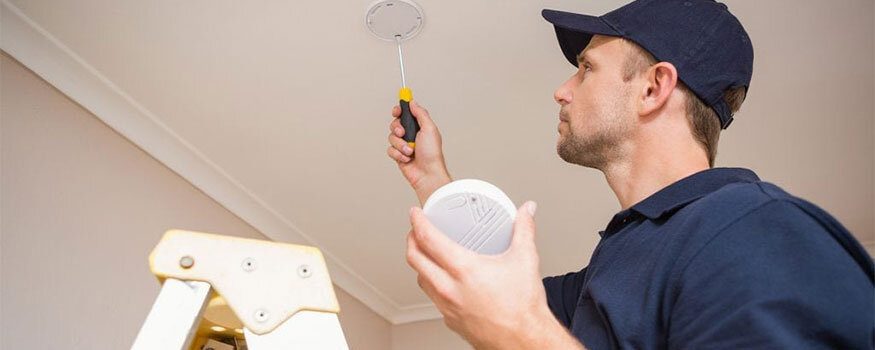 Is your home already protected from possible fire occurrence? If not yet, Gordon's Powers Smoke Alarm Installation Pagewood is the team you can rely on when it comes to quality installation of smoke sensors and ensuring that all are working properly. In Sydney, some homes have smoke alarms that are either sitting in its place with dead batteries, poorly wired and are not functioning well. To get rid of these issues, you can contact Gordon's Powers any time and we will fix/repair your existing smoke alarm system or install a new one.
Why choose Gordon's Powers?
Gordon's Powers will provide you many benefits the moment you accept our effective solutions for your smoke alarm needs. Our electricians are licensed and are well-trained when it comes to smoke alarms. With more than 10 years of experience in electrical service and fire prevention, there is no doubt that our smoke alarm specialists have what it takes to be Pagewood's first choice. Our Smoke Alarm Installation Pagewood service caters to both domestic and commercial applications.
We are knowledgeable with all types of smoke alarm and can provide you with the best solution for your home type and business facility.
Photoelectric Smoke Alarms
If you want a fast and accurate smoke alarm, you can rely on Photoelectric smoke sensors. Being the most recommended smoke alarm by Australian Standards, Gordon's Powers can fit this type of sensor within your homes with proper location points for ultimate fire protection. Photoelectric types have a higher rate of detection on slow smouldering fire that frequently goes unnoticed and causes almost 90% of domestic fire incidents in Pagewood and the rest of Sydney suburbs. It can activate at all times to alert you promptly and evacuate your premise before things get out of hand.
Ionization Smoke Alarms
Although ionization smoke detectors have been in use for many years, its incapacity to detect smouldering fire exposes families to the risk of fire hazards and often provides false alarm because it can also detect smoke coming from the kitchen, bath and more. As a result, homeowners tend to shut the smoke alarm off completely and forget to turn it back on. If you are likely to use ionization smoke alarms, Gordon's Powers will provide you with a smart solution to maximize the usage and effectivity of this type of smoke detectors. We can install sensors in the right locations within your homes as instructed by Fire & Rescue NSW to prevent blank and unsecured area.
Switchboard/Fusebox Repairs and Upgrades Pagewood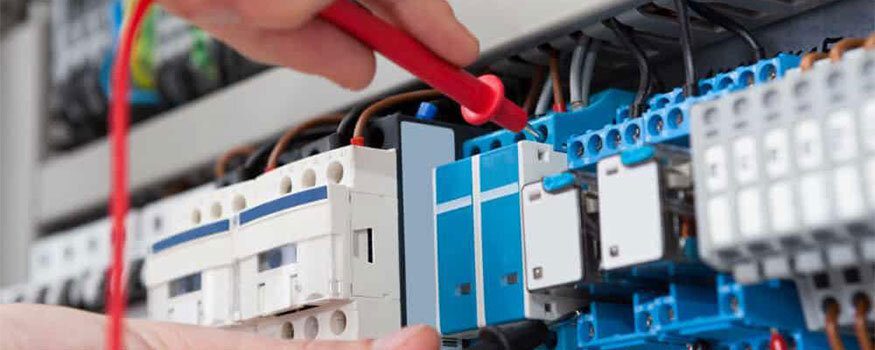 Are you watching your favourite TV show and suddenly lost power around your home after your family member plugged in a kitchen appliance? Well, a Switchboard/Fusebox Repairs and Upgrades Pagewood can help settle the problem for you and will bring your electricity back on the same day. Normally, when you lose electricity after a new appliance was installed and plugged into one of the mostly used powerpoints, your electrical circuit overloads and the circuit breakers or safety switch shuts down the power to avoid blowing up your appliances or damage the wirings. Gordon's Powers electricians can restore your normal electricity supply by carefully evaluating your electrical load within your homes. We can help move and distribute the load to other circuits to keep it balanced and working normally.
Switchboard Upgrades with Gordon's Powers
What is the main reason for a switchboard upgrade? There are things to look at to confirm that you need a switchboard upgrade. One of the common issues faced in older switchboards is the inability to support higher loads and newer appliances and the latest technology. Old switchboards are designed to support only a certain range of electronics. If your switchboard is more than 10 years already, you would need a new one with higher functionality, hence an upgrade is needed.
One of the major reasons for fusebox upgrade is the likelihood of an electrical fire that may be caused by overheating or blown up fuses. As much as possible, our team wanted to help each home in Pagewood to eliminate the use of old fuse box. Replacement parts for old fusebox are getting slim and chances are, it will be totally obsolete in the coming years. To sustain and meet your electrical demands, it is important that you upgrade to newer switchboards.
It is also essential that you use switchboards with RCDs, also known as Residual Current Devices. Gordon's Powers can help choose the right switchboard for your homes and business and make sure that it has a safety switch included to protect you, your family and property against any electrical harm and fire. For existing switchboards, if you do not have any safety switch installed or if you do not see a T switch inside your meter box, our team can install one for you as long as it is supported on your current device.
Hot Water Heater Repairs and Installation Pagewood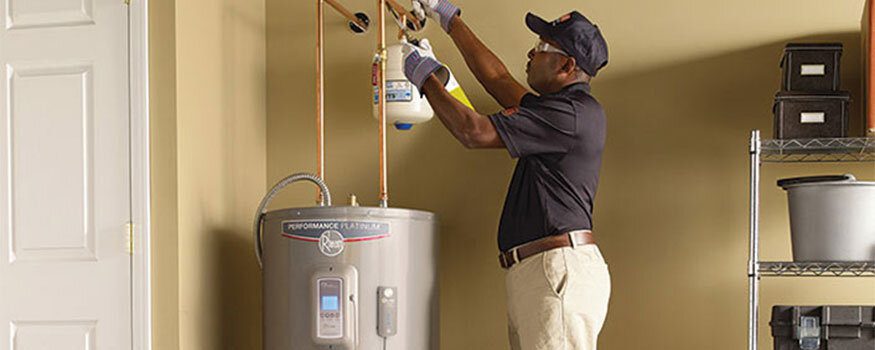 Is your hot water flow turning on or off? Suppose you are looking for someone to check on it, you can call Gordon's Powers Hot Water Heater Repairs and Installation Pagewood.  This happens when your hot water heater has been in operation for more than 5 years. It is quite harmful to continue using intermittent hot water as the water temperature can get very hot without expecting it since it is in an on and off state. Gordon's Powers has fixed numbers of hot water heaters with similar behaviours and every homeowner are pleased with the result. They already have reliable hot water whenever they need it and no longer worry about burns from high hot water temperature.
All our hot water heater repair works are carried out properly with full assurance of durability and affordability. You can always refer to our hot water heater specialists whenever you encounter a problem with your hot water heating appliance. Our repair works are never complicated from the time of booking your appointment up to the time you give your thumbs up confirmation of 100% satisfaction. You will never feel any hassle the moment you pick up your phone and dial our number.
During diagnostic phase, Gordon's Powers uses specialized technology to detect leaks, circuit board problem (for electrical and tankless/on-demand hot water heaters), blocked burners (for gas hot water heaters) and more. Not only that, when it comes to water pressure and valves, our team can quickly diagnose which section has increased or decreased pressure levels that affect the supply of hot water. As long as you have Gordon's Powers in Pagewood, you will always have our team to offer our expertise on hot water heaters.
Gordon's Powers hot water heater installation is never ranked low in Pagewood. Every homeowner and business owner cannot contain their satisfaction on the ace hot water heater installation that we render that they have to refer us to their friends and business partners. If you are a contractor and looking for a reliable team of hot water heater installers, you can always come to Gordon's Powers and experience the true meaning of partnership. All our hot water heater technicians and specialists display the highest professionalism and always stay true to our craft.