Level 2 Electrician La Perouse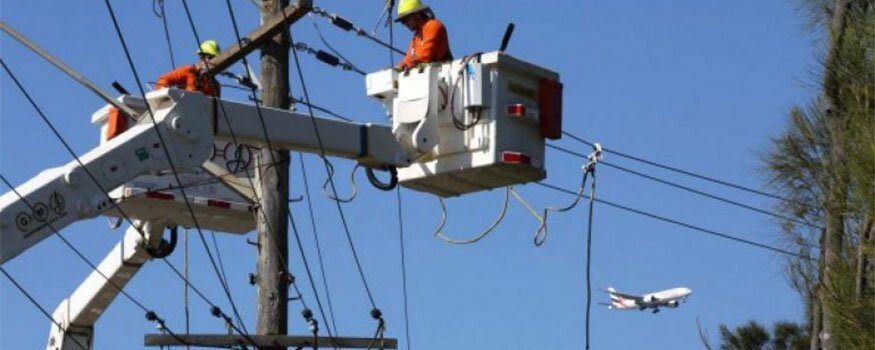 Have you been in search of the best team of Level 2 Electrician La Perouse to work on your underground service line? For a complete and expert installation, you have Gordon's Powers team to handle all services you need to be done in your mains. As a trusted business in La Perouse for over than 10 years, rest assure that your mains are in safe and professional hands. Our Level 2 Electricians are licensed and permitted to operate on Ausgrid and Endeavor Energy.
Gordon's Powers team perfectly handles the following work for your consumer mains:
Consumer Mains Repair La Perouse – Any problem or damage in your service mains is always a cause of great concern. The following are examples of problems in the mains:
Disconnected Lines/Toppled Down Lines – Strong winds and rain caused by the storm can get overhead service lines disconnected due to fallen trees. Underground services lines, on the other hand, can also get disconnected because of unintended excavations. Our Level 2 Electricians can handle the repair of the following problems to bring your connections back.
UV Damage Consumer Mains – Aside from broken lines, overhead service commonly gets UV damage. This matter should also be solved promptly to avoid overexposure of conductors that can cause more danger. Gordon's Powers team can mend the damaged insulations or replace an entire cable line.
Meter Installation/Upgrades – Our team offers meter installation for any type of property. We connect your meters carefully to your fusebox cabinet. Meters should be installed where it is accessible to your local distribution personnel. To protect your meters, we can also install a protective box. Some property owners also look into upgrading their meters into electronic meters for a more accurate reading, and this service we provide as well.
Gordon's Powers can organise the following work for you, no hassle required:
Fuse equipment repair and replacement
UV Damage defective notice repairs
Installation of underground consumers mains both single and three phase systems 24 hrs
Off-peak relay installation and associated metering equipment
Repair of single and three phase consumers mains 24hrs
Point of Attachment relocated or repairs
Electricity system capacity extension and upgrades
Electricity metering equipment installation
Connection of your mains service lines to the local electricity network
Disconnection of your mains service lines from the network for minor repairs
Permanent disconnection of your mains service lines for building demolition
Private power pole and underground pillar installation, replacement and removal
Upgrade your existing service from single to three phase or just increase the supply capacity for extra load requirements
Connect your mains service lines to the network and energise your installation.
Emergency Electrician La Perouse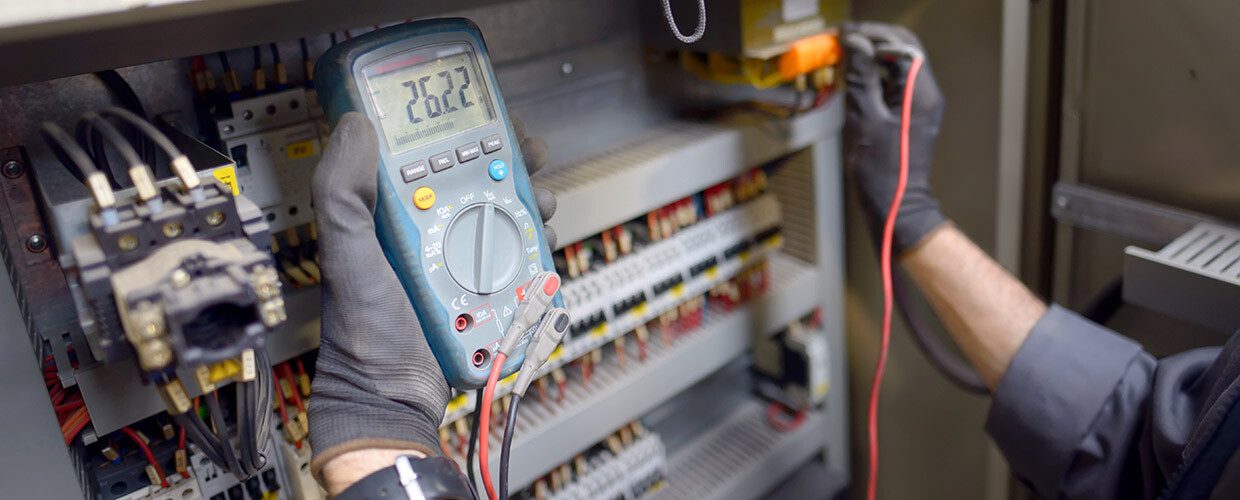 Do you have loose wall and appliance wirings? Have the situation responded to as soon as possible by Gordon's Powers expert emergency electrician La Perouse to avoid further problems from happening? Our team has the greatest skills in handling simple to complex emergency repairs. With our more than 10 years of experience in the service, you'll get what you need and your expectations will even be exceeded.
Some types of electrical issues that need prompt action are:
Short Circuit – Being one of the most common electrical issues, our team have handled many cases as such. It is typically ignored by many property owners. However, if being left unattended, keeping on using the same circuit can cause more harm and danger. Therefore, upon calling our team, we will conduct the best check-up to be able to identify completely the affected parts.
Safety Switches Not Working – Safety switches are located in your fusebox or switchboards. These are used to shut down your circuits whenever something suspicious or if any problem may arise. This helps in avoiding further damage to your system. However, if your safety switches aren't working, it can pose great danger. Call us and we will have it checked immediately. Repair or replacement of parts may be needed.
Excessive use of electrical extensions – Some properties that only have a single circuit commonly use extension wires to be able to power appliances in other location. Without them knowing, this action is extremely dangerous. Having one circuit and using too many devices and appliances in a single circuit can cause overloading. Aside from tripping your switches, it can also cause damage to your appliances. In worse cases, it can spark a fire.
Aside from our great services, rest assured that we offer affordable rates that will definitely help calm your stress from experiencing an electrical emergency. Getting the right services doesn't need to be expensive with our help.
Our 24/7 availability can assure of getting the assistance you need anytime. You never have to worry about the fixes needed whenever you have an electrical issue in the middle of your off for we also operate on weekends and holidays. Your reliable team of emergency electrician La Perouse is just a call away.
Smoke Alarm Installation La Perouse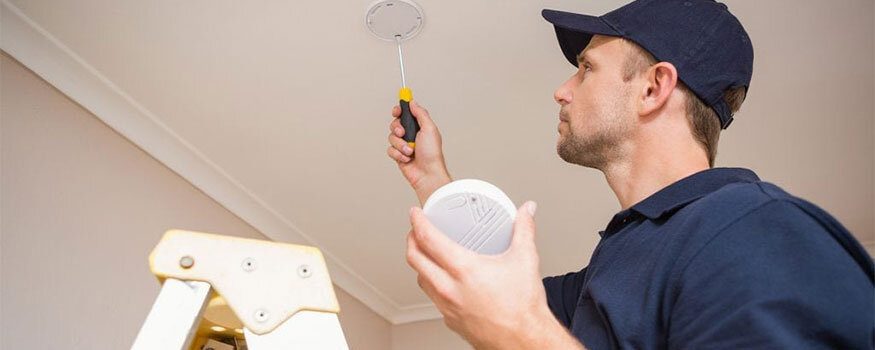 Have you experienced a false alarm from your smoke alarms? Have it corrected quickly by Gordon's Powers Smoke Alarm Installation La Perouse that can provide the best services you need for your hot water system? We will have small to big issues handled expertly and promptly.
Our Repairs and Installations are stretched to different types of properties such as:
Residences – With homes needing the best safety for their family and property specially in the middle of the night, they choose high quality smoke alarm devices to be installed. We have the best devices to install for each type of property depending on its structure and number of divisions.
Commercial Areas – Our team also offers installation of smoke alarm systems that work best on commercial spaces. We carefully plan every installation by evaluating the property and discussing the installation service with every client.
Businesses – To fully protect a business, smoke alarms are highly essential to install. This can help protect your business from fire anytime by having it connected to a water system that will instantly put out a fire. This can give business owners the peace of mind in leaving their businesses unattended.
All of these types of installations are handled expertly by our team wherein we can provide complete services.
New Installation/Replacement/Relocation – We provide the best and highest quality of smoke alarms for any type of property you may have. We can also perform the relocation of existing devices and replacement of old smoke alarm systems. Every installation is well-planned and discussed with the property owners. This gives them the best knowledge on how their devices will work.
Prompt Smoke Alarm Repairs – To get your devices to work again in the best condition, all issues are corrected perfectly with our reliable repairs. To get the safety you need just before the night comes or before you go to sleep, we can finish every repair in a timely manner. Rest assured that you'll be able to sleep at ease.
Emergency Check-up – There are some instances when your existing smoke alarm is not reliable at all. Worst, it gives you false alarm even without detecting smoke. This causes inconvenience as well as stress to property owners. Once this is experienced, we can perform emergency check-up and repair of your devices. Every single detail will be discussed briefly to help property owners get more knowledge about the right type of devices to get.
Switchboard/Fusebox Repairs Upgrades La Perouse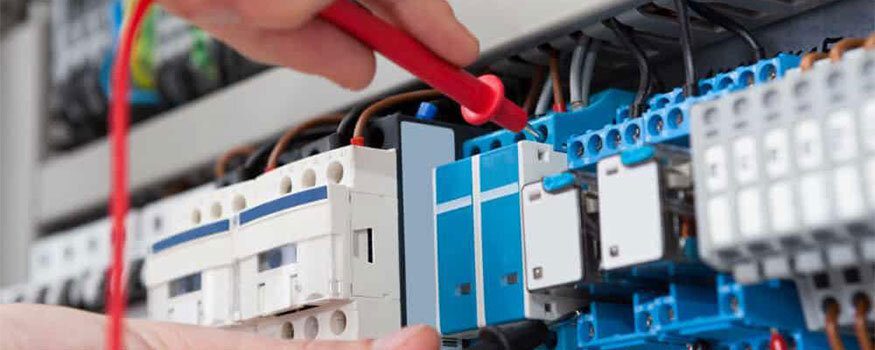 Stop experiencing a circuit overload by having an expanded electrical capacity with the help of Gordon's Powers Switchboard/Fusebox Upgrades La Perouse. It is about time to change your old fusebox that doesn't have the capacity to protect your electrical system. To make it happen, only the most experienced and skills professional should do the job.
As a business that has been providing safety to property owners for over than a decade, we are trusted across Sydney and highly recommended as well. It is our passion to continue in providing the most reliable services to everyone in La Perouse.
Experiencing too many issues in fuseboxes is a sign that an upgrade is needed which property owners should be aware of. Here are signs of fusebox problems:
Fuses don't trip – Fuses are meant to trip when any electrical issue occurs in a circuit. Tripping fuses are a dangerous issue, however, a not tripping fuse is more of an issue. IF your fuses are not tripping, this means that your electrical system is not protected whenever a fault arises. This will cause more damage to the circuit and any appliance connected to it. Our expert team will conduct a thorough evaluation of your circuits especially your fusebox.
Overloading – This is a result of excessive use of appliances in the same circuit. Old properties are known to have old fuseboxes as well. If your property has evolved in use of technology but your fusebox quality has stayed the same, then the serious demand of electricity can't be handled by your old fusebox. This is the first reason why your property needs an upgrade.
No Power – Your property's electricity is being controlled in the fusebox. Shutting down and turning on your entire system depends on the fusebox switch. If your property alone is experiencing a power outage, possible causes are mains connection problem and fusebox problem. This has to be attended to promptly by our team to properly assess the problem and get your power back in time.
Property owners may worry about the cost of upgrades and repairs of their fuseboxes. However, it is important to have any issue corrected right away. But no need to worry for Gordon's Powers switchboard/fusebox repairs upgrades La Perouse are offered in affordable rates and we even have special offers that our everyone can watch out for.
Hot Water Heater Repairs Installation La Perouse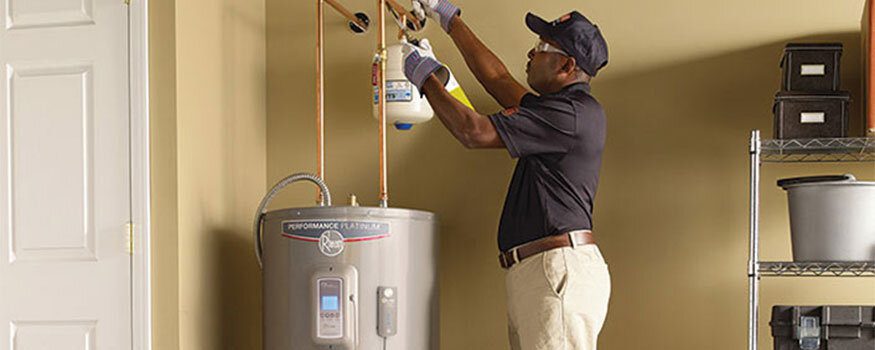 No hot water when you need it the most? It's time to have a hot water heater repairs installation La Perousedone by your expert team. You got Gordon's Powers team of experienced and friendly team of electricians to do any task you need for your hot water heaters. We have been providing the convenience of hot water use to our valued clients for more than ten years now. We continue to do so and we even expand more of our skills and services.
Why get a hot water heater installed?
Hot water is one of the basic necessities for most people or family for its many uses. A simple household hot water is used for almost everything such as cleaning, bathing, and washing. The demand is remarkable. It is even in-demand in single users who need that ready hot water to use before going to work.
Types of Hot Water Heater that Work for Different Demands
Storage Hot Water Heater – Having a storage tank, hot water is stored for ready use at any time. This type fits a normal household hot water demand due to its ability to provide in simultaneous use. This can be powered by gas or electricity. Storage tanks consist a thermostat that controls and monitors the temperature of the hot water.
Tankless Hot Water Heater – Heating coils heat the water once a water valve is turned on. You'll get a ready hot water in 5-7 seconds or less. This is a quick way to get hot water. However, this is limited to single use. The water heater can only heat a single water valve.
These two types are the most in-demand in the market. However, there are units that can be powered by alternative energy aside from gas such as the Solar Hot Water Heater and Hybrid Hot Water Heater. Property owners are willing to invest in solar hot water heaters due to its ability to save 80% of energy in the future. Solar panels are used to collect solar energy. These are installed 10ft. above the ground and could be installed in numbers depending on how much is needed to power your hot water heating system. On the other hand, the hybrid hot water heater uses an air pump which collects heat from the air which is used to heat the water in a storage tank.