Level 2 Electrician Double Bay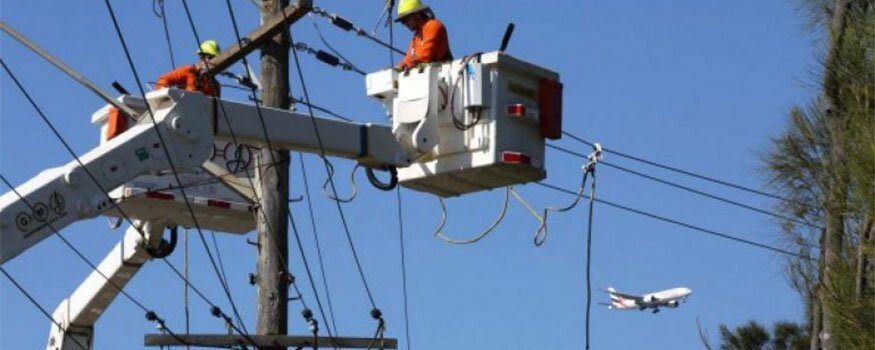 Get your property connected to the mains with the help of the best Level 2 Electrician Double Bay. You'll find the best team from Gordon's Powers. With prompt and reliable service, we can perform any task you need efficiently. We carefully every job needed done. Only Level 2 Electricians can handle crucial repairs and installations on consumer mains, and it is our team the best to call to handle them.
Why choose Gordon's Powers Level 2 Electrician Double Bay?
Our team has the best experience and skills to work on any type of service in the mains. We are licensed professional that are permitted to work on Ausgrid and Endeavour Energy. We always provide prompt action to all emergency service with our 24/7 availability. With our honest service, we will tell you what repair or install;ation your mains may need.
Our Level 2 Electrician Double Bay team can handle the following:
UV Damaged Consumer Mains Double Bay
Our team is highly experienced in handling this common repair needed for cables exposed and damaged by UV. We check the condition of your cables whether it needs a repair or a replacement. Smoke cables get minimal damage on insulations that can be corrected by just simply increasing the insulation itself. However, seeing too much damage in the entire line, we will recommend replacement to avoid danger.
New connections and Repairs
New properties need to be connected to the mains by an expert team of Level 2 electricians to make sure that your connections will never experience any malfunction such as broken or disconnected line. Our team plans every connection carefully to identify the type of service you need. May ti be an overhead service line or an underground service line. We handle them with care and proper planning.
We are also the best to conduct consumer mains repair Double Bay with our reliable 24/7 availability on emergency repairs needed. Some example of consumer mains problem that needed fast action are disconnected electrical or network lines, toppled down poles, and no power.
Network Connections
We are not limited to just the connection of your property to the electrical mains but we can also handle your network connections. Internet or phone connections can be installed in appropriate locations on power poles by our team.
Emergency Electrician Double Bay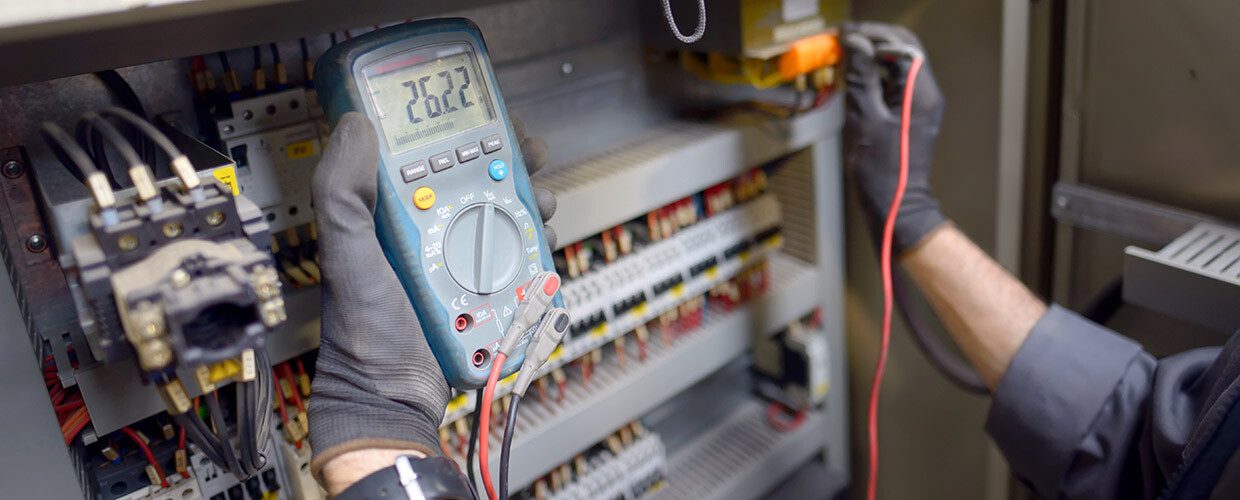 Have you noticed your electricity going on and off? When this happens, you need to call your local Emergency Electrician Double Bay to check the problem. In these matters, you have your reliable team from Gordon's Powers 24/7 emergency electrician to assist you in any electrical emergency you may face. Our business has built great reputation across Sydney for over than 10 years now. We started with the goal of extending the best of help to our valued customers and we continued to grow and gain their trust making us highly recommended as well.
Begin to protect your property and family with the help of our team who can promptly solve any electrical emergencies from becoming worse.  Here are some signs of electrical problems that need immediate response: 
No Power – Check your neighboring properties whether they have electricity. If you see that your property is the only structure not having power at all, check your main switchbox if your main power switch is busted. Never attempt to touch anything without protective gloves. If unsure of what to do, it is best to call us to look at the problem. We will do our best to do the appropriate repair and installation needed to get your power back soon.
Electrical Sparks – This sign is commonly seen on electrical wires and sockets. There are instances that sparks occur when plugging appliances into outlets. This is commonly caused by short circuit or strong current within the circuit. Upon seeing this sign, it is best to have local emergency electrician to find the underlying cause and have it corrected right away.
Overloading – Households use a couple of appliances at the same time such as refrigerators, heaters or air conditioners, washers, and more. These appliances have high demand of electricity. If several of these appliances and devices are connected into the same circuit, this will cause it to overload and trip your fuses. This can cause more danger by damaging the appliances and may even spark fire. Our 24/7 emergency electrician Double Baywill provide fast repair to the affected circuit and appliances. Moreover, we can add more circuits to your electrical system to be able to avoid plugging too many appliances in just the same circuit.
Having these signs checked as soon as possible will reduce the risk of more danger and damage. With Gordon's Powers, all your electrical worries will be gone in a short period of time.
Smoke Alarm Installation Double Bay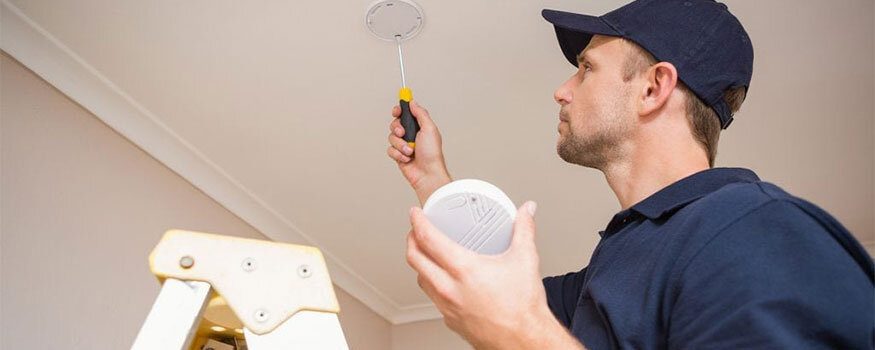 Level up your safety from fire with the most reliable and topnotch Smoke Alarm Installation Double Bay. Doing so is never impossible with the help of your dedicated team of electricians from Gordon's Powers. We have the ability to turn your smoke alarm systems to the best condition to could have. Being able to extend the best services in order to increase home and business owners safety, we became the most trusted service in Sydney for our job well done.
We can offer a wide selection of services for the improvement of your fire safety and smoke alarms  such as the following:
Perfect Smoke Alarm Repairs – Without proper attention and time to time checking, your smoke alarm may malfunction for a couple of reasons. Dead batteries, broken sensors, dirty device, and loose wirings are some that may cause your devices to stop working. Our team will check the devices for you and do needed cleaning, battery replacement, and parts replacement. We will get your devices to work soon before the night comes when you most need it.
Complete Smoke Alarm Installation  – Equipped with the best quality smoke alarms and materials, installations are at best. We always recommend the best type of device that fits every property's structure. We also specialize in installing interconnected smoke alarms for larger properties that require devices installed in most corners and rooms. For existing smoke alarms, can perform removal or reinstallation depending on the client's requirement.
Gordon's Powers would also help in preventing your device from getting too much damage and malfunction with our maintenance services. This service prevents you from spending on new devices repeatedly in just a short period of time. Cut off from your repairs expenses by preventing the worse to happen in your devices.
Gordon's Powers commonly install the Dual Smoke Alarms for many property owners because of it functions in detecting smoke from slow burning fires and rapidly growing fires as well. This can also be used for the interconnected smoke alarm system for a more reliable safety. All of the installations are planned carefully and professionally to ensure that the devices are installed in the right places. You can also choose from Photoelectric Smoke Alarm and Ionized Smoke Alarm that we also install depending on your area's needs.
Switchboard/Fusebox Repairs Upgrades Double Bay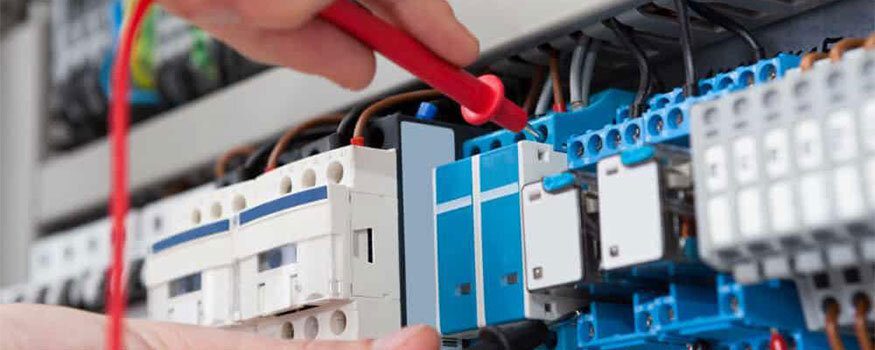 Are you looking for an affordable Switchboard/Fusebox Repairs Upgrades Double Bay? Look no further. You have the top business to provide you all your switchboard and fusebox needs in affordable rates and no hidden charges. Imagine acquiring the services in the best way possible. We are the best team to handle all repairs and upgrades needed for you fusebox. With over than 10 years of experience in this field, we have built very good reputation that made us highly preferred in Sydney.
Any critical situation may occur in your fusebox that is caused by problems in your electrical system. Hence, it is needed to have a team that you can call and respond promptly whenever faced in such. This will lessen the damage and danger the electrical problems may put you.
You can depend on us with these following services we can offer for your switchboard/fusebox needs:
Check-up and Repairs – Upon experiencing any type of malfunction in your fusebox, have us check it to identify the underlying cause of the problem. Rest assured that all services such as repairs and parts replacement are first discussed with the clients. Prices are provided upfront and every task is completed on schedule.
Perfect and Well-Designed Upgrades – Gordon's Powers always make sure that every upgrade fits your electrical system and your property's needs. If many appliances are used simultaneously, then this means that you require a switchboard with increased capacity. This contributes in allowing a convenient electrical flow in your system. By considering an upgrade, electrical problems such as overloading, tripped fuses, and flickering lights will be avoided.
Careful Removal and Reinstallation – For property owners who are planning to move or are looking to relocate their fuseboxes, we are also the best team to choose for the tasks. We remove installed fuseboxes with care and do proper reinstallation in new desired location as well.
Switchboard Fusebox Maintenance – We provide the best maintenance service for your fuseboxes and electrical systems. We check every little detail to prevent other damages. This can be done twice a year or whenever you are looking to add more circuits for your electrical system.
Hot Water Heater Repairs Installation Double Bay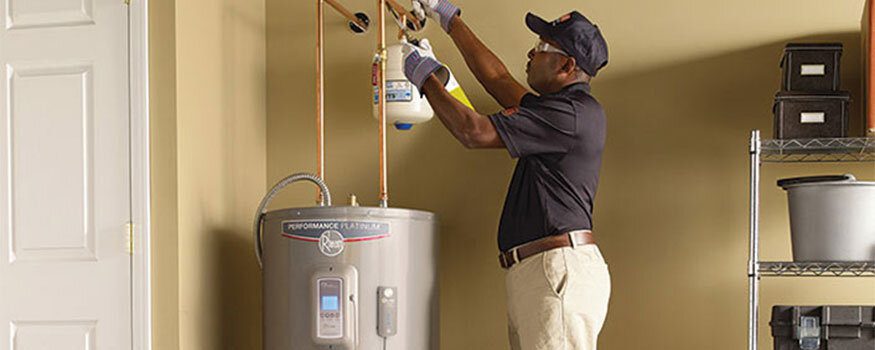 Be able to cut off a big cost with Gordon's Powers Hot Water Heater Repairs Installation Double Bay that are offered in affordable rates. For many years in the business, we have extended reliable services to our valued customers. Getting the best source of hot water is not that difficult with the high quality units we have to offer for your new installations.
We pride ourselves with the trust given to us by our dear clients. This trust was earned because our fast, efficient, and honest services. This also caused our team to be recommended across Sydney.
Tasking extra care and watching for signs of damage on your hot water heater are important. The following signs show that your unit needs repair:
No Hot Water – Having your hot water heater turned on and water is not hot, this may indicate that there is something wrong with your unit. Some common causes are insufficient power source, disconnected/broken line, damaged elements, and broken thermostat. These problems have to be checked right away to avoid further damage on your hot water heaters.
Too Hot Water – There may be times that your hot heater heaters may produce too hot water. However, if the water can't be bearable anymore, then there must be something wrong with your unit. The thermostat is the very first to check. It may be set to high. However, if it set to normal and still causing your water heater to produce too heated water, then the problem is with the thermostat itself. Have it checked by Gordon's Powers team for repair or replacement?
Other problems that your hot water heater may encounter are wire and tank damage. Your wires may get old and damaged when they are being exposed to alternate UV and cold temperature. This causes your wirings to become brittle exposing the conductors. This needs prompt replacement to prevent it from water contact. The water tanks could also experience the same problem. Some parts may tarnish and get rusted.
To avoid such situations to happen on your hot water heater, we can help you maintain its best condition with our reliable and honest preventive repairs. Gordon's Powers is your top all-in-one hot water heater service provider in Sydney.