Level 2 Electrician Darlington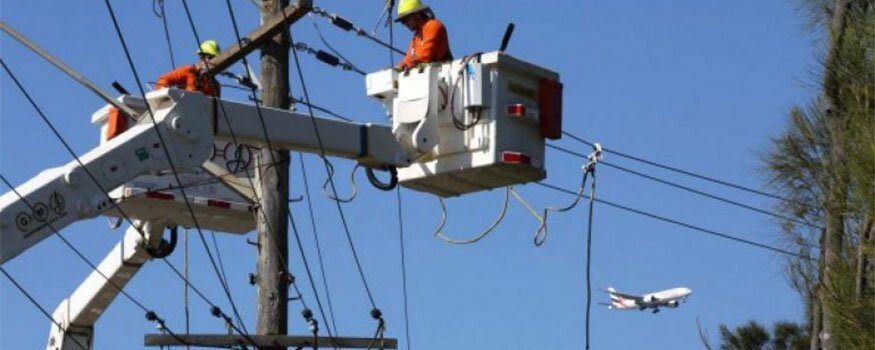 Are you in the middle of an electrical problem that only a Level 2 Electrician Darlington can resolve? Try calling Gordon's Powers and see how you can get the fastest and reliable Level 2 assistance you need. We are a team of licensed Level 2 Electrician Darlington that can give the quickest service for all your consumer mains concerns. Our team always responds to bookings on time and even ahead of time. Whether you made the booking the same day, we have no problem attending to your request as our Level 2 Electrician Darlington are always available and make sure that we give you the highest customer satisfaction you deserve. 
Our team at Gordon's Powers has always been one of the most dependable licensed electricians that provide quality Level 2 Electrician Darlington service such as: 
Fast Single-phase to Three-phase Mains Conversion!
Our Gordon's Powers Level 2 Electrician Darlington can help increase your single phase mains to three-phase mains. We will also help install the metering equipment that will go with the three-phase mains so you won't have to look for another contractor to work on it. You can always find the best and licensed electricians at Gordon's Powers who are experts in working on any electrical connections effectively and free from any damage.
Reliable Consumer Mains Repairs Darlington
If you have an electrical problem on your revenue meter box or your men switchboard, you can call on Gordon's Powers Level 2 Electrician Darlington and we will come knocking on your door in less than an hour. Our excellent workmanship on consumer mains repairs will give you a peace of mind that your consumer mains will stay safe and sound. We complete every repair works with a series of tests to confirm that the repair was effectively applied. Gordon's Powers is in fact, your one-stop-shop for any consumer mains repair works.
UV Damage Consumer Mains in Darlington
If you are not satisfied with your current electrical contractor to work on your UV defect notice, why not take a switch to Gordon's Powers? Our Level 2 Electrician Darlington can easily fix all UV damaged cables within your premise and will revert back to your energy network to get your power back in normal operation.
Gordon's Powers can organise the following work for you, no hassle required:
Fuse equipment repair and replacement
UV Damage defective notice repairs
Installation of underground consumers mains both single and three phase systems 24 hrs
Off-peak relay installation and associated metering equipment
Repair of single and three phase consumers mains 24hrs
Point of Attachment relocated or repairs
Electricity system capacity extension and upgrades
Electricity metering equipment installation
Connection of your mains service lines to the local electricity network
Disconnection of your mains service lines from the network for minor repairs
Permanent disconnection of your mains service lines for building demolition
Private power pole and underground pillar installation, replacement and removal
Upgrade your existing service from single to three phase or just increase the supply capacity for extra load requirements
Connect your mains service lines to the network and energise your installation.
Emergency Electrician Darlington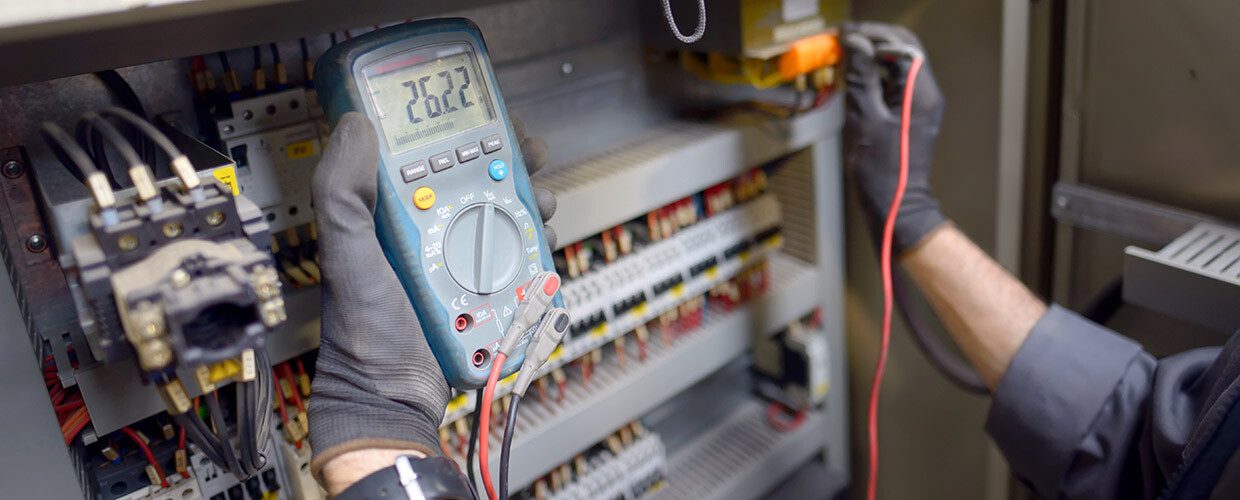 Is there a burst water near your home and fear that your underground mains might be affected? Contact your local Emergency Electrician Darlington right away and our team of 24-hour Emergency Electrician Darlington will come to your aid. When you are faced with this incident, never go near the burst water as high water pressure might harm you and you can suffer an electrical shock if the water has already penetrated your underground mains. Our team will secure your underground mains from getting damaged and will perform a thorough fault-finding test to confirm that there are no short circuits or any wires are in contact with water to avoid electrocution.
Your 24-hour Emergency Electrician Darlington
Gordon's Powers has attended to a number of electrical crisis within Darlington. Being in the business for more than ten years, our team has become the first responders when it comes to any electrical emergency that is happening in and out of Darlington. We are always available 24/7 and can be reached on our friendly number that is always open to receive your call. If you encounter any problem in the middle of the night, do not refuse to seek help and call our team so we can send our best men to silence your electrical emergency.
Gordon's Powers Emergency Electrician Darlington at its best!
If you are having a hard time trusting any service provider, you can rest your case with us. Gordon's Powers has partnered with the fire and rescue personnel of Darlington to provide the most reliable 24-hour emergency response within the suburb and nearby areas. In case of fire, our team comes first in line to check whether your electrical supply is still persistent and completely shut it down to avoid firefighters from suffering electrocution. Our team also deals with live wires and know exactly how to properly disengage it from your consumer mains to prevent the spread of fire.
In the event that any electrical emergency arises, call your Emergency Electrician Darlington at Gordon's Powers and we will deal with your electrical crisis to perform urgent repairs and re-establish your electrical connection right on time. We devote ourselves in giving legit and trustworthy electrical services within Darlington. We know that we are valuable to every homeowner and business owner within the suburb and for that, we provide them with fast and honest emergency electrical services in exchange to the trust they are giving us.
Smoke Alarm Installation Darlington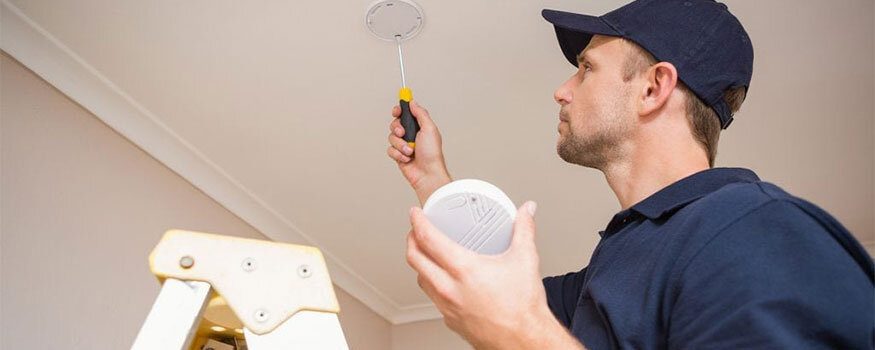 Have you given up asking around for the most affordable Smoke Alarm Installation Darlington? Your search is over as Gordon's Powers is finally here to free you of the hassle in finding the team that can give you a handful of cost-effective smoke alarm solutions for your homes and business in Darlington. If you require to have our homes or building inspected to find what type of smoke alarm is compatible to your place, a single phone call at Gordon's Powers is enough to get our smoke alarm specialists to come over your area and run a free evaluation to point out all the requirements set by Standards Australia including the following:
Points of Installation
The position or point of installation of your smoke alarms greatly matters if you want to be 100% protected from fire. It may not save your property for big fire incidents, but when your smoke alarms are properly positioned within your homes, there is a big chance that you and your family will survive the fire. Gordon's Powers follows the rules and recommendations under Standards Australia and Fire & Rescue for the proper installation locations of every smoke sensor. Our team will successfully install your smoke alarms on the following locations
Inside the bedrooms
On hallways connecting each bedroom
On every stairways connecting each level of your building
On every level of your building
Smoke Alarms Interconnection
A smoke alarm will not be able to provide full warning if not configured to activate other smoke alarms within your vicinity. To conform with Standards Australia Advisory Notice 05/14, Gordon's Powers will help interconnect all your smoke alarms so if one goes off, it will activate the rest and simultaneously send warning to everyone to vacate the premise. For existing smoke alarm systems, our team can test the interconnection and if it fails, we will fix it so you will be sure that no matter where you are in your property, you will be warned of a fire existence.
If you are contemplating on where to buy quality smoke sensors, we have the best products that are commonly used in every homes in Australia and Darlington in particular. Call us and we will give you an upfront the total price with no hidden charges. We have a wide variety of smoke alarm top brands for photoelectric, ionisation and dual smoke alarms. All smoke detectors comes with new lithium batteries so you can be sure that if your power is out, your smoke alarms are still active.
Switchboard/Fusebox Repairs Upgrades Darlington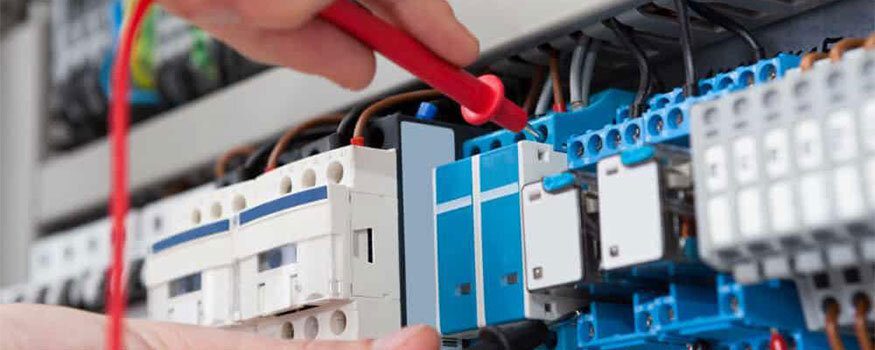 Does your electrical wirings always heat up? You would rather call a professional Switchboard/Fusebox Repairs Upgrades Darlington to check on your circuits and see what is going on. Trying to guess the possible problem and fixing the wrong component by yourself will cause you more as you already spent money on the wrong parts and still have to get the damaged part working.
Since you know the value of hiring professionals to do the work for you, the next challenge is finding the right team to do the work. With Gordon's Powers, all your worries will melt away. We are among the best switchboard experts in Sydney who can guarantee you professional switchboard/fusebox repairs upgrades Darlington that you never had with your past contractors. We know all the basics of a switchboard and are highly trained with the latest developments in switchboards. Over 10 years of service, Gordon's Powers has provided simple and easy switchboard repairs, installs and upgrades in the entire Eastern Suburbs Sydney and nearby regions of Sydney.
Safe and efficient switchboard upgrade!
Gordon's Powers will only upgrade your switchboard when it is time. We do not push our customers to do the upgrade when their current panel board can sufficiently handle all the electrical load and additional appliances in the future. As long as we inform our clients with allowable load they can add and make it clear to them, everything is good. We care for our customers as we care for our family business' reputation. That is why we only deliver honest and professional switchboard services to all our customers in the domestic and commercial settings.
If an upgrade is needed, we will give you a clear advice on what you need and the right switchboard to upgrade to. Our team commonly upgrades old fuseboxes to latest switchboards for homes and commercial establishments that are more than 20 years old. Gordon's Powers generously supply all our customers with reasons for a switchboard upgrade and plenty of switchboard options to choose from.
Prior to a fusebox upgrade, we make sure that that main switch is shut off and that no electricity is flowing through the wires coming from the consumer mains. All fuses are removed and replaced with quality switchboard composed of a number of circuit breakers for all your appliances. Our team will even evaluate your circuits and arrange your appliances' electrical supply accordingly to avoid overloading your circuits.
Hot Water Heater Repairs Installation Darlington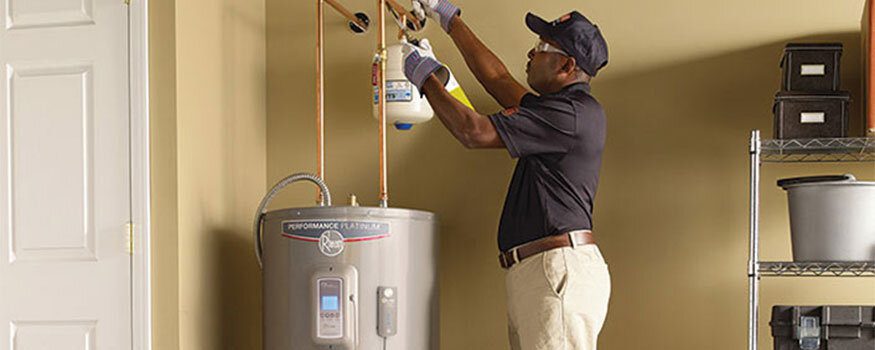 Do you notice that your hot water heater poorly supply hot water throughout all hot water channels in your home? Better consult with a local Hot Water Heater Repairs Installation Darlington to help test your water heater appliance and find the cause of the problem. Gordon's Powers is one of the local hot water heater service provider within Darlington. We have licensed hot water heater specialists who are locals of Darlinghurst. Any time you need our assistance, Gordon's Powers can immediately come to your place to deal with your hot water heater problems.
Your number one hot water heater experts!
For all types of hot water heaters, refer to our expertise at Gordon's Powers. Aside from our successful installations and repairs of electric and gas hot water heaters, our complete line of hot water heater service in Sydney is readily available. You can be sure that you will get absolute satisfaction when you hire us to do all works concerning:
Solar Hot Water Heaters
Gordon's Powers has been installing numbers of solar hot water and solar thermal for both domestic and commercial settings in Sydney. Our team can come to your premise and we will do a quick evaluation of your roofing to confirm how many and what type of solar panels can be installed and how it will be connected to your storage tank. We will also conduct a quick survey where to place your tank and if your attic can hold it or not. If you already have an existing tank at ground level, our team will effectively install pipes that will come and go your solar panels.  This can be a tedious work since it may require longer pipe installations but everything is worth the investment as you will see ROI in an instant. We provide a clean installation of pipes so it won't look like a big piece of clutter which defers your house design.
Tankless Hot Water Heaters
For commercial establishments and residential buildings like high rise apartments, you would need tankless hot water heaters. If you are a manager or a building owner, you might need assistance to install, repair and maintain tankless hot water heaters. You got the right contractor with Gordon's Powers who will immediately get down to business once you opt for our hot water heater services.