Level 2 Electrician Queens Park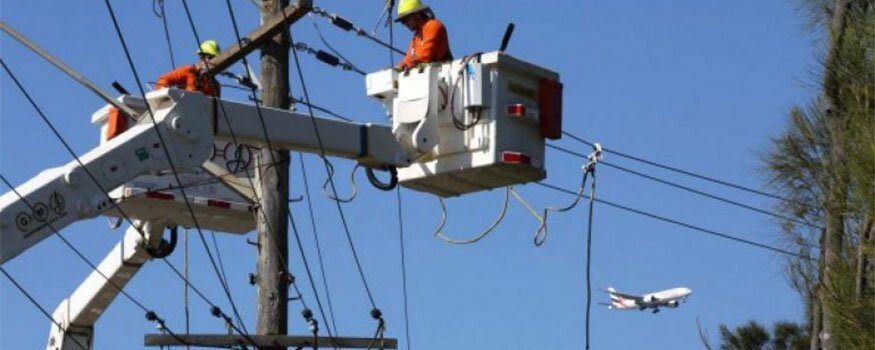 Are you in search of the best Level 2 Electrician Queens Park to perform meter installation in your property? No need to look further. Gordon's Powers licensed and skilled Level 2 Electricians are here to be of service for you and install meters for your new property. With years of experienced and being over ten years in the business, our team is the best choice in Queens Park. We are permitted to work on Ausgrid and Endeavour Energy which made us highly recommended as well. Your repairs and installations are in safe and trusted hands.
Our team can provide the best Level 2 Electrician Queens Park services such as the following:
UV Damage Consumer Mains Queens Park
Any consumer mains cable lines normally get damaged due to the harmful UV. Low quality and old lines are even more prone. UV damage means the cable's insulation is worn out causing the conductor to be exposed. In these cases, Gordon's Powers Level 2 Electrician is the best to do the repair or installation needed.
Consumer Mains Repair Queens Park
There are a couple of issues that may occur in your consumer mains such as broken lines, disconnected service lines, and more. Gordon's Powers Level 2 Electrician is the best to respond to any fixes that your consumer mains might need. Equipped with complete high-quality materials, all repairs are of the best quality.
Underground and Overhead New Installation
We are skilled in providing new installation of overhead and underground services lines. Thorough planning is performed for a reliable connection. We use UV proof cables for overhead lines and waterproof cables for underground service lines. Underground lines are further protected by PVC tubes for added protection from damaging elements as well as excavations. We offer complete services for both lines whether you require reinstallation or transfer of existing lines.
To maintain your consumer mains good condition, always have it checked by Gordon's Powers Level 2 Electrician and perform the necessary preventive repairs. This will greatly help in avoiding danger and risky situations that may occur in your service lines. Being the fastest team in Queens Park, rest assured that problems with your mains will be responded to quickly and fixed in a timely manner.
Emergency Electrician Queens Park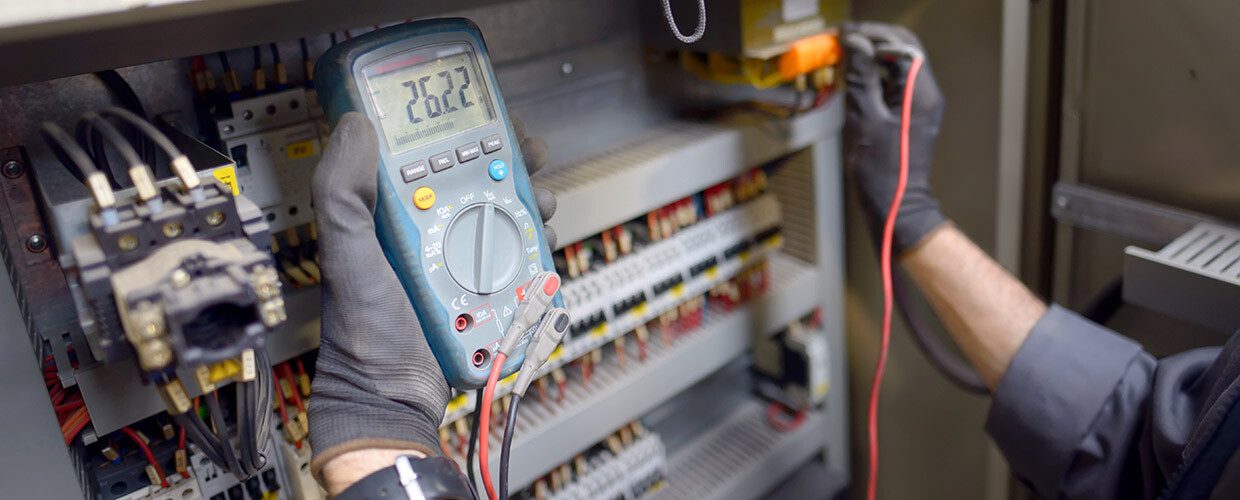 Electrical emergencies are alarming situations needed to be responded to by the fastest Emergency Electrician Queens Park. Fortunately, you have the best team of emergency electricians from Gordon's Powers to attend to any type of electrical problems you may encounter. With over than ten years of experience in providing prompt and reliable services across Sydney, we sure are trusted and highly recommended by our valued customers. With our dedication to promote and provide safety to every homeowner in Queens Park, we continue to improve each year.
It is highly important to know the simple signs of electrical emergencies to know when to call your local emergency electrician. Here aure the following examples:
Burnt Rubber Smell – This smell commonly comes from burning electrical wires which have to be found promptly. A couple of causes of electrical smells are short-circuited and loose wiring. Upon noticing this smell and not seeing anything burning, shutting down your main switch should be done quickly for it might be caused by a hidden electrical fault. Call Gordon's Powers emergency electrician Queens Park right away to find and fix the issue before further damage and danger such as fire may occur.
Frequently Flickering Lights – This type of flickering may also be seen on appliances. If you see this signs in almost all of your plugged appliances as well as lights, this signifies a problem with your circuits and fusebox. Possible overloading and loose wiring problems are the cause. Have it checked as soon as possible to prevent danger and damage to your properties.
Power Outage – Having no power is a normal case if it is caused by your local distribution network. However, knowing that your property has no power alone, the issue is within your mains or electrical system. This requires expert checking. You can count on Gordon's Powers professional emergency electrician  Queens Park to solve the problem.
We can get your electrical system working properly and safely again in no time. Getting our services are not just efficient but convenient as well. We always perform a careful evaluation of each and every electrical problem. You can rely on our 24/7 emergency electrician. Call us anytime and we will be right with you to save you from your electrical emergency.
Smoke Alarm Installation Queens Park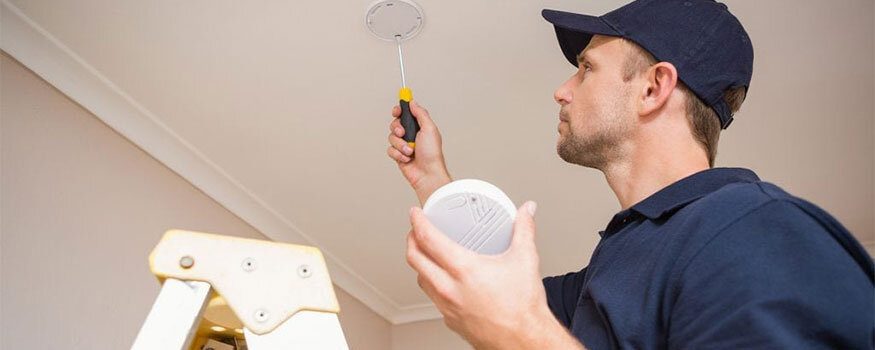 Fire causes many death and damage of properties in any corner of the world. Having the best Smoke Alarm Installation Queens Park is the best solution to prevent such situations from happening. Luckily, you have Gordon's Powers Smoke Alarm Installation Queens Park to do the job for you in the most excellent way. We are dedicated to promoting safety to our dear Queens Park customers for more than ten years. We have been a part of protecting lives, homes, and businesses across Sydney which we are proud of.
Our goal to protect your from fire continues over the years and we even improve more. Our skilled and professional electricians are glad to provide you the best services for your safety and satisfaction.
Gordon's Powers Smoke Alarm Services
We offer complete services for all your smoke alarm needs such as:
Smoke Alarm Installation Queens Park
We provide new installation and reinstallation of existing smoke alarms. We can transfer your smoke alarms systems to another property or location within the same unit. Moreover, we perform careful planning to ensure that the devices will work effectively in their new locations. For new installation, we have new alarms that you can choose from. Smoke alarms work differently on specific properties and our team has the highest knowledge of what is best to use.
Smoke Alarm Repair Queens Park
Having a broken or damaged smoke alarm is a cause of concern. With these devices not working in a few moments can already cause harm for we may not know when fires may occur. Gordon's Powers team of skilled electricians will perform careful checking and excellent repairs to get your devices working again as needed.
Smoke Alarm Maintenance Queens Park
Maintaining your smoke alarm system's condition is a paramount to avoid future damage and malfunction. Checking batteries, lines, compounds, and others are performed by our team to help maintain your smoke alarms. This is done periodically to save your devices.
Gordon's Powers has the best brands and types of smoke alarms for you to choose from. We can also recommend the best types that will work effectively in your homes or business. Choosing the right service is the best solution to provide safety to your property, and our team is the best to provide you all the smoke alarm installations, repairs, and maintenance you need.
Switchboard/Fusebox Repairs Upgrades Queens Park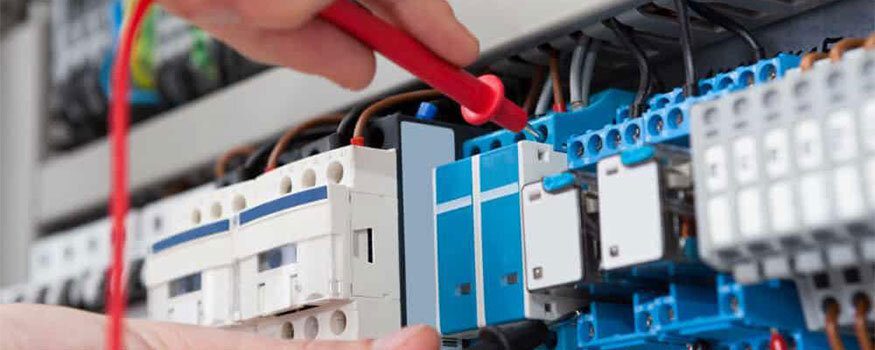 An unreliable fusebox can cause major problems in your electrical system. Search for the best Switchboard/Fusebox Repairs Upgrades Queens Park to help you solve the problem. Turn to Gordon  Powers professional team of electricians that can do the most excellent job to fix your fusebox problems. Our experience for more than 10 years has made us the most trusted team in Queens Park.
Fuseboxes that are older than 20 years may pose danger to your electrical system. Several problems may occur from time to time which has to be avoided. Gordon's Powers team is the best to give action to your fusebox problem.
What are the dangers of having an old fusebox?
The fusebox functions to protect your electrical system from further damage whenever something goes wrong. If it doesn't work properly for that purpose, your property is put to danger such as fire, damage to appliances, and electrocution. Old fuseboxes don't consist of circuit breakers and several safety switches. It only has a single switch that turns off your entire electrical system.
What are the benefits of having a Switchboard/Fusebox Upgrade
Having an upgraded fusebox can highly protect your electrical system. You won't have to experience frequently tripping fuses caused by electrical problems. An upgrade will increase your electrical capacity allowing more appliances to function properly. Your circuits will be free of overloading. With additional safety switches, repairs can be performed by shutting down the affected circuit for repair.
Gordon's Powers Offers More
Our team of professional electricians perform the most reliable switchboard/fusebox repair upgrade and maintenance. All repairs are attended to immediately. We use only top quality materials to ensure the repairs are at their best. We also offer maintenance for your fusebox. Having them checked from time to time can help it with its improvement. This helps to keep the fusebox in a great working condition.
You can count on our prompt and efficient services. We have a team of friendly and honest electricians to be of service for you. Our services can be experienced in affordable rates. No need to pay for a job that leaves you disappointments. Only Gordon's Powers can provide you with the satisfaction you need for your Switchboard/Fusebox Repairs Upgrades Queens Park.
Hot Water Heater Repairs Installation Queens Park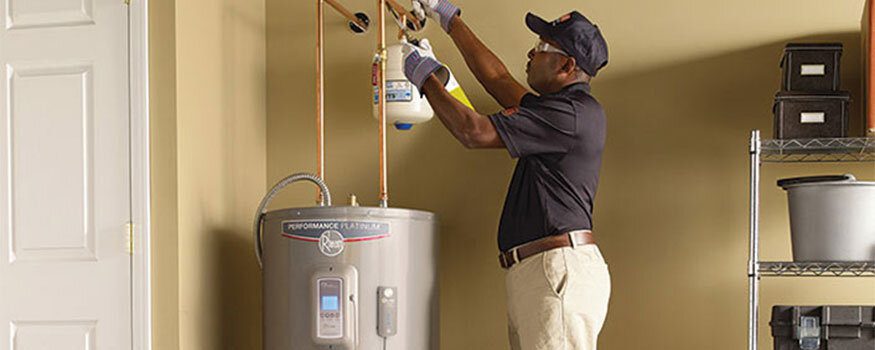 Give your family the convenience of having ready hot water with the help of Gordon's Powers Hot Water Heater Repairs Installation Queen's Park. Never worry about hot water heater problems with our excellent services. With an array of services we offer, all job done you may need for your heaters from Gordon's Powers. Our team has been Queens Park partner for over than 10 years and we continue to provide satisfaction.
We have the most affordable rates behind our topnotch services. Moreover, we have the best types and brands of hot water heater to choose from. We conduct excellent evaluation of your property and discuss every detail to the clients. We then recommend the hot water heater type that functions well with your lifestyle.
Types of Hot Water Heater that Gordon's Powers Install
Storage Hot Water Heater – This is the most in-demand type of hot water heater due to its great use for any type of property. Consisting of a storage tank, heated water is stored for ready use anytime. Using a thermostat, the temperature is controlled and monitored easily. We recommend this type for frequent users of hot water such as households.
Tankless Hot Water Heater – Having no tank, there is no ready hot water for use. Water is only heated by heating coils once the water valve is turned on. Thus, water can be heated simultaneously. This type is best for properties with a low demand for hot water.
There are also hot water heaters that use alternative energy such as the Solar Hot Water Heater and the Hybrid Hot Water Heater. The solar hot water heater consists of solar panels that collect the energy from the sun. Even solar panels are pricy, some properties prefer to invest on them to save on future bills.
Get Gordon's Powers Hot Water Heater Repairs Installation for the best quality services. We can respond to any repairs you units may need to get your hands back on the hot water needed regularly. Some common hot water heater problems are broken thermostat, loose wiring, and damaged elements. Our team use the best materials and parts to use for any repair and parts replacement your hot water heater may need. All job is done on schedule and in a timely manner.