Level 2 Electrician Kingsford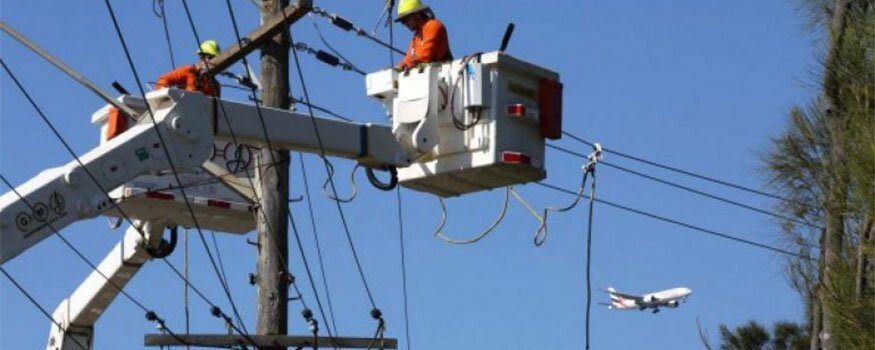 Are you in search for a Level 2 Electrician Kingsford that has a permit to operate within Endeavour Energy and Ausgrid networks? You have arrived at the right page! Gordon's Powers has completely licensed and are authorised to work on any electricity network distribution companies within Sydney.
Your loyal local Level 2 Electrician Kingsford!
At Gordon's Powers, our loyalty remains to our customers. We are loyal to the promise we keep that we will always be Kingsford's friendly and most affordable electrical service provider in the entire suburb and the rest of Eastern Suburbs Sydney. We make sure that all our quality workmanship, parts and materials are consistently executed.
Gordon's Powers is a local Sydney electrical service provider with more than 10 years of mastery in providing quick and safe electrical operation with hundreds of rectified electrical emergencies in Kingsford alone.
UV Damage Consumer Mains in Kingsford
Cabling issues such as cuts, loose and even UV damaged require an urgent attention from professionals. Therefore, if you receive a UV defect notice from your local network, a quick phone call to Gordon's Powers is the right direction to take. We will immediately send out our Level 2 Electrician and will guarantee you that all your UV damaged cables will be treated well with further insulation or replacement if necessary. We will make sure that all of your wirings and cables are well installed and that no bare metal wire is exposed that can conduct electricity from lightning or create a short circuit which will cause harm to all the inhabitants UV damaged cables are also a potential source of electrical fire and the best way to prevent that from happening is to hire Gordon's Powers Level 2 Electrician Kingsford.
Consumer Mains Repairs Kingsford
No matter how much you try to keep your consumer mains in order, there will always be a few hiccups and you would need a reliable Consumer Mains Repairs Kingsford service like what Gordon's Powers is offering. We have dealt with minor to major problems concerning service mains lines, overhead power poles, transformers, meters, underground mains and point of attachments. If you need a temporary fix, we can do it for you. However, as our service guarantee, our temporary repair works always results in permanent fix most of the time where our customers no longer need to hire another service to get it completely done.
Emergency Electrician Kingsford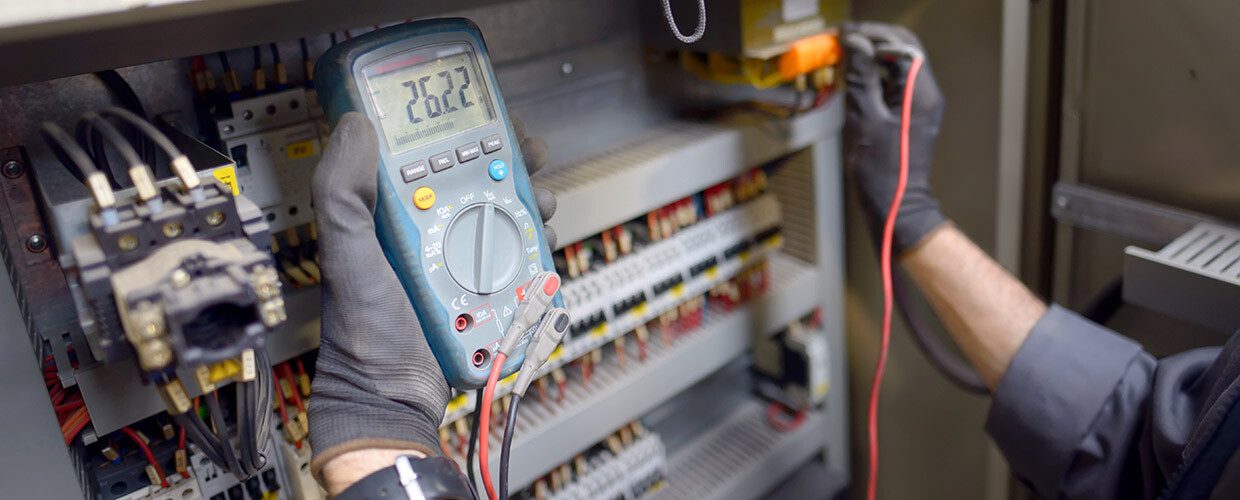 Did you hire an Emergency Electrician Kingsford who worked on your electrical circuit but went out of hand? Get the fastest emergency response from Gordon's Powers Emergency Electrician Kingsford who can come to your location in just a short time of less than an hour. We have a sense of urgency of providing prompt emergency response whenever our fellow local Kingsford customers are in danger of an electrical emergency.
A 24-hour Emergency Electrician Kingsford you can rely on!
For Gordon's Powers, an electrical emergency is synonymous to a 24/7 service availability. When there is an electrical emergency, an emergency response team should be available at any time of the day and night. Our team of licensed electricians are always ready to assist you in times of great need, calming your worries away as our Emergency Electrician Kingsford put an end to your problem.
When you are faced with an electrical emergency in the middle of the night, you will not have a hard time finding a rescue team to be with you in a matter of minutes. Gordon's Powers has complete tools and equipment, along with a well-maintained ute that can get anywhere in Kingsford and nearby suburbs of Sydney. We are committed to providing our customers with an always available service 24 hours a day, 7 days a week, all year round and including holidays. With Gordon's Powers, our operations never sleep so you can sleep soundly.
Emergency Repairs with Gordon's Powers
We all know that when one of your powerpoints explodes, the first instinct is to unplug your appliance and leave the powerpoint alone. Little do you know, beneath the blown out powerpoint could be a badly damaged wirings or cabling. Burnt cables can mean a damaged insulation. This can cause a short circuit and can affect your entire electrical system and may cause a power outage. To be 100% sure that your electrical system is not harmed by a single and minor electrical fault, you can call Gordon's Powers Emergency Electrician Kingsford and we will do an emergency repair on your faulty powerpoint and reinstate the burned wires.
When it comes to emergency repairs, we only use quality replacement parts and materials to ensure longer effectiveness and achieve permanent fix of faulty components in all areas of your electrical system. We only want you to be safe and save money on repairs and replacements.
Smoke Alarm Installation Kingsford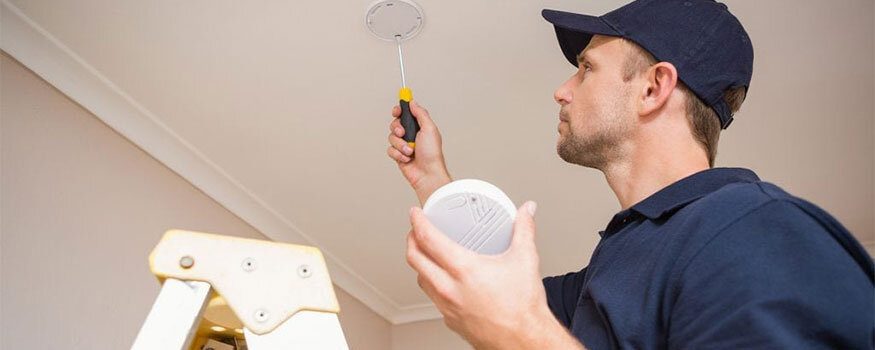 Has a simple fire ignited in one of your powerpoints but your smoke alarm did not alert you at all? You need to get it checked by your nearest available Smoke Alarm Installation Kingsford to detect what is the fault and have it repaired. Leaving your faulty smoke alarm sitting around your home will only put in a greater risk of being caught as a victim of fire accidents. It is wise to get it inspected by professionals like Gordon's Powers smoke alarm specialists.
Gordon's Powers has undeniable excellent service in Kingsford for over 10 years. We have helped many families achieve total fire protection by supplying them with quality smoke sensors and installing it for them with total conformance to rules and regulations set by Australian Standards.
We have established quality smoke alarm installation and repairs with the help of our licensed electricians and our dedication to our craft. Our team at Gordon's Powers can handle any kind of smoke alarm such as:
Wireless Smoke Alarm
Ideal for portable settings, Gordon's Powers Smoke Alarm Installation Kingsford can help with fitting your smoke detectors in mobile homes, portable office spaces, storage rooms, limited electrical supply in homes with low capacity fusebox or switchboard and other areas of the house or building that are not accessible by service mains lines. The only downside to wireless smoke alarm is that it relies 100% on batteries, which in some cases, will not work if batteries went dead before its lifespan. Gordon's Powers, however, can provide you with lithium batteries that are guaranteed to last for a year.
Wired Smoke Alarm
Commonly referred to as mains service smoke alarm or hard-wired smoke alarm, Gordon's Powers is an expert in the installation of this type of smoke alarm. It is mostly recommended by Fire & Rescue NSW as it is more reliable compared to a wireless smoke alarm. Since it is directly connected to the mains service lines it can trigger the rest of the smoke sensors within seconds no matter which level of the building you are, you will be alerted of fire instantly.
App-Driven Smoke Alarm
Gordon's Powers can give you the convenience of overlooking your homes in any instance of fire by monitoring your smoke sensors via a mobile application. This is ideal when you are going for a vacation and do not have anyone to stay behind to watch over your house. With an app-driven smoke alarm system, you are getting the most of your smoke alarm system at an affordable price.
Switchboard/Fusebox Repairs and Upgrades Kingsford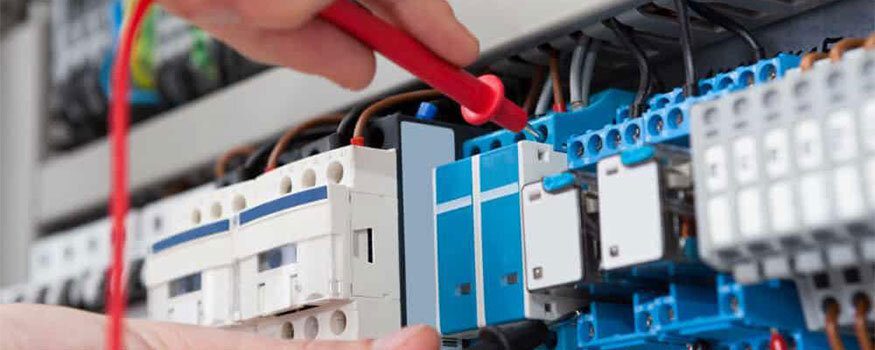 Ever had a situation where your circuit breakers tripped all at once? You need to get a good Switchboard/Fusebox Repairs Upgrades Kingsford service to do a total inspection of all your circuits, appliances in use and the condition of your wirings. Gordon's Powers can do that for you. We are swift to respond and quick to act to free you of any issues regarding your switch box concerns.
When to call for a Switchboard/Fusebox Repairs Upgrades Kingsford?
It is sometimes hard to tell whether you need a switchboard or fusebox repair right away. Often times, the suggested action is always to consult from professionals. Taking things in your own hands frequently leads to bigger issues if you do not have the skill to handle switchboards and live circuits. This is why Gordon's Powers has made our electrical services available to the Kingsford community. You can use our more than 10 years of experience in panelboards as your constant and reliable partner in switchboard repairs and upgrades in Kingsford for both residential and commercial.
You can call Gordon's Powers when you observe unusual behavior on your electrical supply and presence of physical problems on the switchboard such as the following situations:
Burnt smell coming from the switchboard – A burnt smell can indicate a damaged wiring or fuse inside the switchgear or your old type fusebox. It needs to be checked as soon as possible to avoid further damage on the electrical circuits and prevent fire to break out or in worst cases, spread to other components. Give Gordon's Powers a quick phone call and one of our local Kingsford switchboard masters will come over and have it fixed.
Faulty protective devices – RCDs, circuit breakers and surge protectors are among the protective devices that if damaged, puts your entire property and loved ones prone of being the victims of an electrical fire or shock. It is critical that you get Gordon's Powers to get the faulty component fixed in no time so you can get back to the safe zone. Otherwise, dealing with bigger impact will make you regret you have the faulty devices fixed sooner.
Your Gordon's Powers can handle small switchboard repairs to a full rewire of your electrical system when deemed necessary. We have never failed to diagnose the correct electrical fault and provide a perfect fix for it.
Hot Water Heater Repairs and Installation Kingsford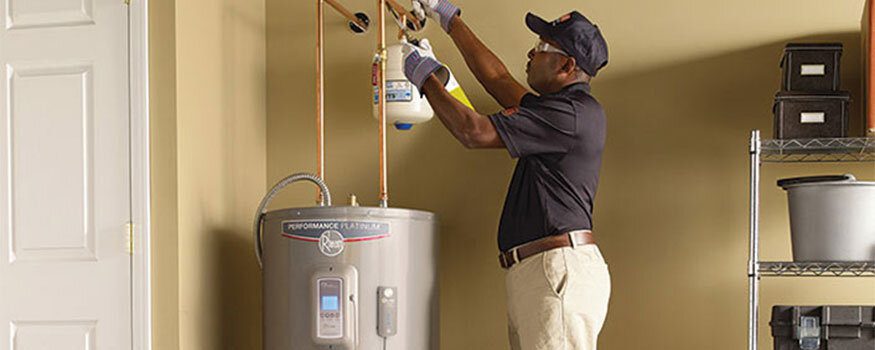 Looking for a green hot water heater solution for your home in Kingsford? Gordon's Powers Hot Water Heater Repairs and Installation Kingsford is the right service to give you advice on the type of hot water heater to install that is affordable, durable and most importantly, environment-friendly. Being your trusted hot water heater specialists in Kingsford, we guarantee our customers with safe water heater installations that have little to no impact to the environment. Although electric hot water heaters are commonly used in domestic settings, below are the best eco-friendly hot water heater appliances:
Solar Hot Water Heater
If you are after an environment-friendly hot water heater solution, you can always seek advice from Gordon's Powers. Our Hot Water Heater Repairs Installation Kingsford service is always fully booked for any hot water heater installation requests. This only shows that our fellow locals in Kingsford trust and highly depends on our outstanding service.
Installing and repairing a solar hot water heater is one of the best skills that our certified hot water heater specialists can do. Regardless of your roof type, our team at Gordon's Powers will have no problem laying out your solar panels and connecting it to your hot water heater in your premise. We will also make sure that your solar hot water heater will collect energy source from the sun at its maximum capability to sufficiently supply the water heater with the electricity it needs, thus keeping the appliance work with the right amount of electricity.
Gas Hot Water Heater
Well-known to be economical, gas hot water heaters may seem costly during the installation but you will surely benefit in the long run. Gordon's Powers has successfully installed numbers of gas hot water heater for over 10 years and most of the installations are still working well up to now. Just give us a quick call, tell us your requirements and if you need help with looking for the right gas hot water heater to fit your homes, our hot water heater consultants will advise you with the most efficient solution.
For a gas hot water heater installation, you will enjoy getting a free consultation from our hot water heater specialist. We will guide you 100% of the way from the selection of durable hot water heater products to installation, repair and maintenance.