Level 2 Electrician Randwick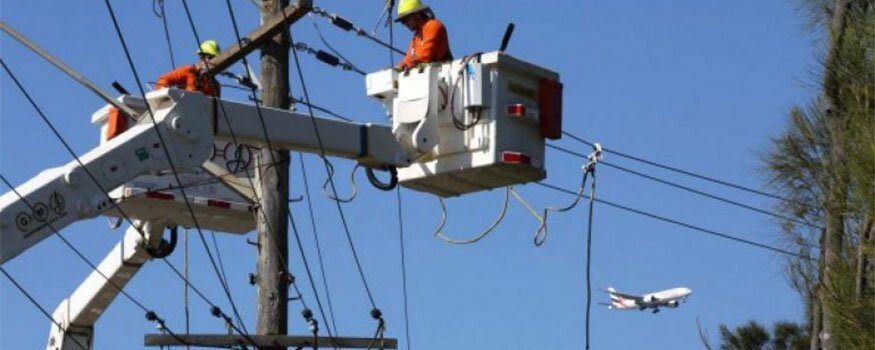 Issues on consumer mains should only be handled by the best team of Level 2 Electrician Randwick to ensure safety. You can get topnotch performance only from Gordon's Powers Level 2 Electrician. Being skilled and licensed professionals, any repair and installation you may need in your mains will be responded to in the most efficient and effective way. We have been in the business for more than years. For that, we never fail on providing satisfaction to our valued customers making us highly recommended across Randwick.
Our team perform an excellent job on UV Damaged Consumer Mains Randwick and Consumer Mains Repair Randwick. Your service lines may be damaged by UV in a long period of time. Having old lines is another factor that makes your cables vulnerable to UV. Gordon's Powers Level 2 Electrician Randwick will prevent more damage on damaged lines by increasing insulation or replace the entire line for a more reliable line.
Some problems in the consumer mains that need immediate repairs by a Level 2 Electrician are:
Toppled down lines – This may be caused by fallen trees onto overhead lines due to storm and strong winds. This normally occurs and requires immediate attention. Toppled down lines may leave open live wires that can harm anyone who gets in contact with causing electrocution. As soon as the weather calms down, Gordon's Powers Level 2 Electrician will respond to the problem immediately.
No Power – Having no power on your property alone is an indication of a problem within you mains. This is a matter to be handled only by skilled Level 2 Electricians. The cause of the problem has to be identified to perform the necessary repairs and Gordon's Powers is the right choice for the job.
We also offer installation of overhead and underground service lines. Connecting your property to the mains is no problem at all. Using the best quality of materials, rest assured that new lines installed are excellently done. Plus, we plan every service line installation carefully.
Gordon's Powers Level 2 Electricians are permitted to work on Ausgrid and Endeavour Energy. Leaving any job to us is not a worry. We are available 24/7 for all types of emergency repairs you may need. We also have the most affordable rates and special offers.
Gordon's Powers can organise the following work for you, no hassle required:
Fuse equipment repair and replacement
UV Damage defective notice repairs
Installation of underground consumers mains both single and three phase systems 24 hrs
Off peak relay installation and associated metering equipment
Repair of single and three phase consumers mains 24hrs
Point of Attachment relocated or repairs
Electricity system capacity extension and upgrades
Electricity metering equipment installation
Connection of your mains service lines to the local electricity network
Disconnection of your mains service lines from the network for minor repairs
Permanent disconnection of your mains service lines for building demolition
Private power pole and underground pillar installation, replacement and removal
Upgrade your existing service from single to three phase or just increase the supply capacity for extra load requirements
Connect your mains service lines to the network and energise your installation.
Emergency Electrician Randwick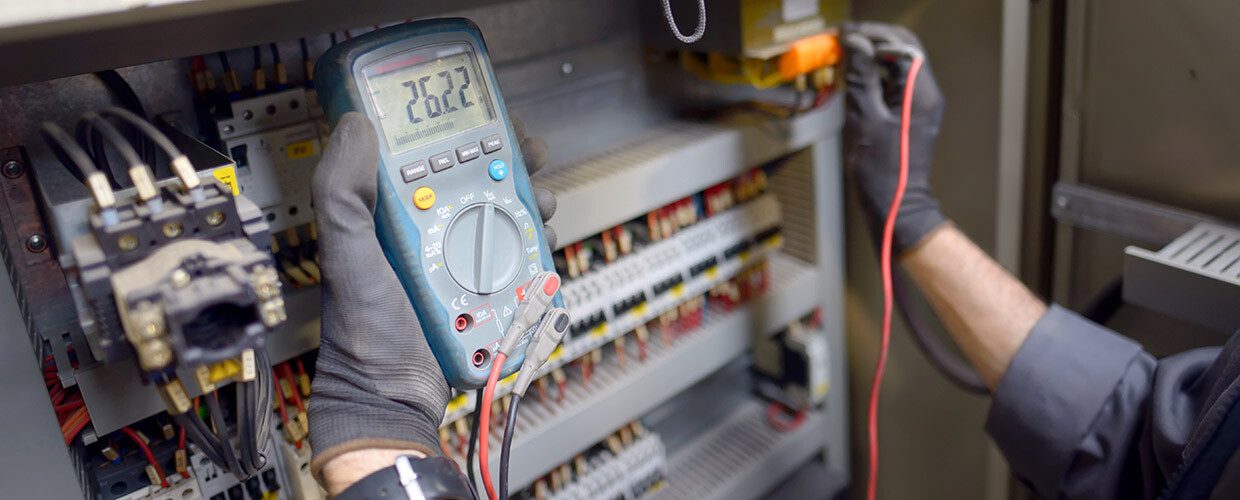 No need to stress out when experiencing electrical problems if you have the best Emergency Electrician Randwick to call anytime. In Randwick, you got your Gordon's Powers 24/7 emergency electrician to rescue you from any type of electrical emergency. We can respond to the problem immediately.
Entrust your electrical problems to the best team of professionals that has been providing reliable and honest services in Randwick for over than 10 years. We pride ourselves for being the most trusted team due to our great commitment to our job. We always thrive in extending help and safety to our valued customers.
When to call your local Emergency Electrician Randwick?
There are many signs of electrical emergencies that most people ignore. However, doing so can put lives and properties at risk. To prevent danger, pay attention to the following:
Electrical Sparks – This sign can be seen on broken live wires, outlets, and others. Sparks that occur when plugging an appliance in an outlet normally happens. However, if it is persistent when plugging, this is a sign of short-circuiting. Broken live wires can show sparks and it is normally seen on mains service lines. Upon seeing this, call your local emergency electrician immediately to check the problem and avoid danger.
Electrical Smells – Most electrical systems are installed beneath the walls which makes it very hard to see where an electrical smell comes from. This smell is produced by overheating wires. This is a case that needs immediate attention to prevent a fire from taking place. Immediately shut down your electrical system and call Gordon's Powers 24/7 emergency electrician to solve the issue.
Loose Wires – Many think that loose wires on appliances and electrical wirings can wait for days and weeks to be repaired. However, this simple problems can pose potential harm to people who get in contact with it. It can also cause a malfunction in your electrical system. Plus, it can damage your appliances.
Protecting your family and property from electrical problems lies in the hands of the best professional 24/7 emergency electricians of Gordon's Powers. We can provide you with the promptest action you need to solve any electrical issue you may face. Your protection from electrical problems is our top priority.
Smoke Alarm Installation Randwick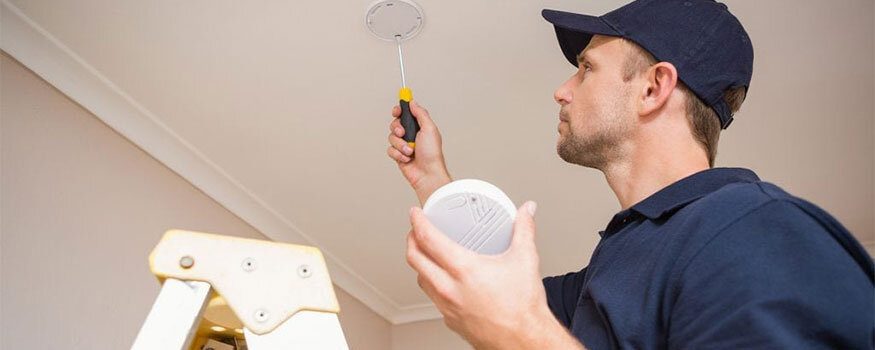 Old smoke alarms may not function well anymore, and the best solution to it is getting the best Smoke Alarm Installation Randwick. Take an extra step in increasing your safety from fire by getting the right repairs from Gordon's Powers. We have been in the business for more than 10 years and our goal to help with your safety continues. Our professional and expert electricians will provide you with exceptional smoke alarm installations.
We provide an array of smoke alarm services such as follows:
Smoke Alarm Repair
Smoke alarms may malfunction from time to time without proper checking and care. These need immediate action from expert hands. There are many signs of smoke alarm problems that need proper repair such as:
Chirping sound -This sound is produced by smoke alarms due to poor battery and dirty device. The sound is lessened due to low power source and sound doesn't seem to be the same if the device's interior is covered with dust. This has to be addressed soon to avoid more potential damage.
No Sound – If your smoke alarm doesn't have any sound at all, dead batteries, broken sensor, and damaged device are the possible causes. Dead batteries can be replaced easily. However, if the device itself is the problem, your professional Gordon's Powers electricians are the best to check the problem. Sensors have to be repaired soon to get the device to effectively function again.
Loose Wirings – This sign shows that your smoke alarm may not work at a point of time due to loss of connection. In this case, call your local Gordon's Powers electrician to check your existing wirings whether they need replacements or plain repair.
Smoke Alarm Installation Randwick
Gordon's Powers offer the best smoke alarm installation in Randwick. We can install all types of smoke alarms that will work best on any property. We use only top brands of these devices to ensure your safety. We also offer installation of your existing smoke alarms or relocate them on desired new location within the property.
You can get complete smoke alarm services only from Gordon's Powers smoke alarm installation Randwick. We do the job right on schedule and we finish them in a timely manner. Our efficiency and reliability will meet your satisfaction.
Switchboard/Fusebox Repairs Upgrades Randwick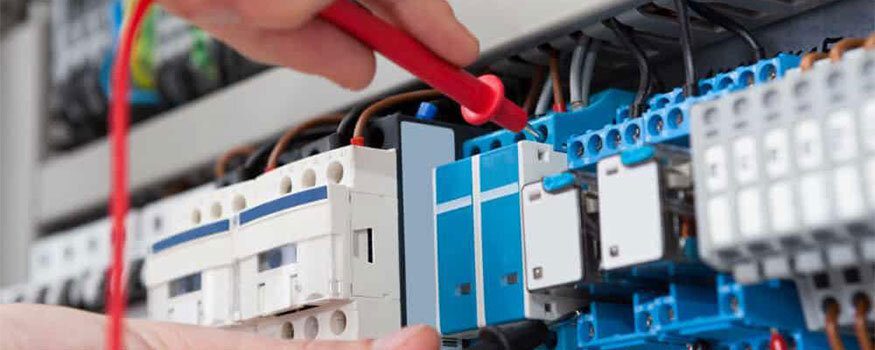 Do you have a dangerous old fusebox panel? Turn to Switchboard/Fusebox Repairs Upgrades Randwick by Gordon's Powers now to ensure your electrical system's safety. Rely on the best team of electricians to perform delicate fixes. Our team has been performing reliable and excellent services in Randwick for over than ten years. We are proud of hundreds of our successful operations. We are a respected and highly recommended due to our high performance.
Fuseboxes are intended to protect your electrical system and it has to work properly for that purpose. It has to be designed according to your property's electrical demand. A regular home has a big demand of electricity with the use of different types of appliances. Having overloaded wirings and circuits can be too much pressure on old fuseboxes. This can cause serious damage to your fusebox as well as appliances. Thus, an upgrade is highly needed to prevent such dangers from happening.
Switchboard/fusebox repairs upgrades Randwick can solve a couple more electrical problems aside from overloading. Any type of problem that may happen in your electrical system leads to tripped fuses. Frequently tripping fuses can cause more damage to other parts of your fusebox. Gordon's Powers can attend to any repair you may need for your fusebox such as parts replacements. We can also replace your entire fusebox into a new one. We evaluate your electrical needs and design a fusebox that will work best on your property.
Why turn to Gordon's Powers switchboard/fusebox repairs upgrades Randwick?
We have the best types of fuseboxes as well as materials and equipment. Before any upgrade, new installation or repair, our team conducts careful checking of your electrical system. Our team of professional electricians are honest and experienced. We tell you what you exactly need. We also offer a free consultation regarding your fusebox upgrades.
Our repairs and upgrades have saved many properties from potential danger. We continue with the goal of protecting everyone in Randwick from any electrical danger caused by old and faulty fuseboxes. We make sure that all services are done on schedule and finished soon. We never sleep on the job so you'll get to use your fusebox immediately. We are also available for emergency fixes your fuseboxes may need.
Hot Water Heater Repairs Installation Randwick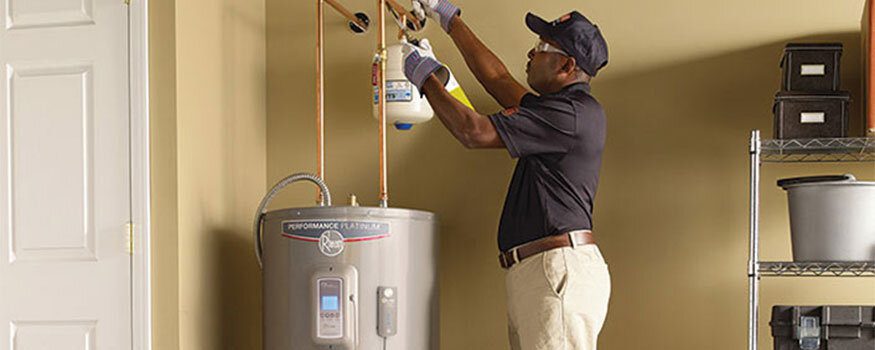 Use hot water conveniently anytime by turning to Gordon's Powers Hot Water Heater Repairs Installation Randwick. With our services, your hot water heaters will be in its greatest condition. Our team has over than 10 years of experience in providing the best repairs and installation to our valued customers. Moreover, we recommend the best types of water heaters that will work perfectly with your lifestyle.
Different types of properties require appropriate types of water heaters according to their demand for hot water. Gordon's Powers can install all types. First is the Storage Hot Water Heater which is best used by properties with great demand for hot water. Second is the Tankless Hot Water Heater which is only used on demand. We are also best at installing hot water heaters that use alternative energy such as Solar Hot Water Heater and the Hybrid Hot Water Heater.
Our team is the fastest to respond to all types of repairs your hot water heaters may need. There  are many types of damages your water units may suffer such as the following:
Damaged Elements – Elements or coils are parts of water heaters that heat the water. Elements are found in storage hot water heaters and coils on Tankless hot water heaters. Once these parts are damaged, your water heaters will be of no use. Our team can perform the parts replacement. Rest assured that elements and coils used are of the best quality.
Broken Thermostat – Thermostats are commonly seen on storage hot water heaters. These devices get broken due to wrong use. Constantly setting it on high temperature even hot water is not used can cause it to malfunction and get damaged. These have to be fixed by your local electrician from Gordon's Powers to ensure top quality results.
Loose or damaged wirings – These signs can cause more damage to your hot water heaters connections. These problems have to be fixed soon. We can fix it in no time or perform wire replacement if needed.
Maintenance is also an important service that your hot water heaters need to have. A periodical check-up of your units can decrease the damage rate in a long period of time. Maintenance includes checking and testing of parts and connections, preventive repairs for potential faults, and small part replacement. With this service, your heaters are sure to work in the long term without worrying for any serious damage. We can also provide free consultation and guide you with proper use of your heaters.