Level 2 Electrician Waverley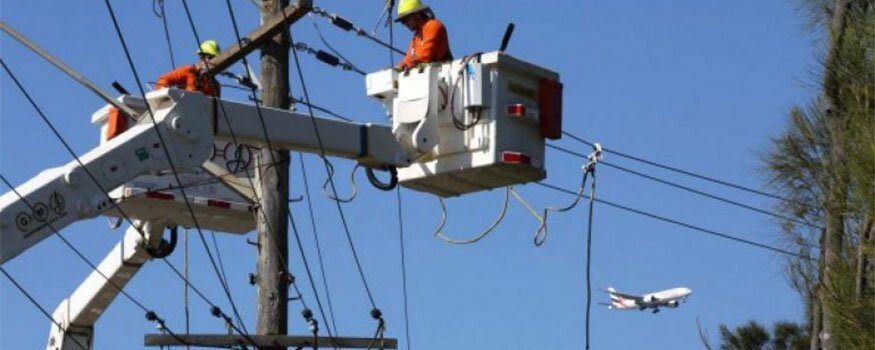 Do you need a Level 2 Electrician Waverley during the busy holiday season? Gordon's Powers got your back! We are the team of licensed Level 2 electrician that can attend to any consumer mains concerns. Getting a hand from an electrical service provider during the holiday rush is difficult. Most businesses take a time off so employees can spend time with family and friends and by the time they resume their operation, your concern is already a full-blown problem. Or, your new electrical connection is delayed and not be able to use it when needed.
Your friendly Level 2 Electrician Waverley are always with you with just one call. We are committed to excellence that is why we always maintain regular training for our local Level 2 electricians to level up our knowledge with the latest innovations and bring even better service than what we are already giving our loyal customer for 10 years now.
Our Level 2 Electrician Waverley is responsible for the effective and safe installation of overhead and underground mains within Waverley and rest of Eastern Suburbs Sydney. Our services cover the following consumer mains concerns but are not limited to:
Upgrade of single-phase mains to three-phase mains – It is a bit of a nuisance when you want to use your appliance but not able to do so because of your mains service is not sufficient to handle or accommodate more load. This is a common restriction when you are in a single-phase mains. To upgrade single-phase mains to three-phase mains, just give Gordon's Powers Level 2 Electrician Waverley a quick call and we can finish the work within the same day. You can get the assurance from our team that the phase upgrade is reliable and you can start using your new appliances and equipment before the day ends.
Consumer mains repairs Waverley – Unprotected consumer mains against faulty components can cause serious electrical issues. It may not be evident now but once it manifests, the damage will be bigger and will incur you higher expenses if left untreated. You can go ahead and set up an appointment with Gordon's Powers and we can test your mains service lines. We can perform on-the-spot repairs with durable components for total safety.
UV damage consumer mains in Waverley – UV damaged cables should be treated with high importance. If exposed wires are left open under the heat of the sun, it will heat up the wires and may cause short circuit and electrical fire. To prevent this, Gordon's Powers will help insulate the UV damaged cables and to rectify your UV defect notice.
Emergency Electrician Waverley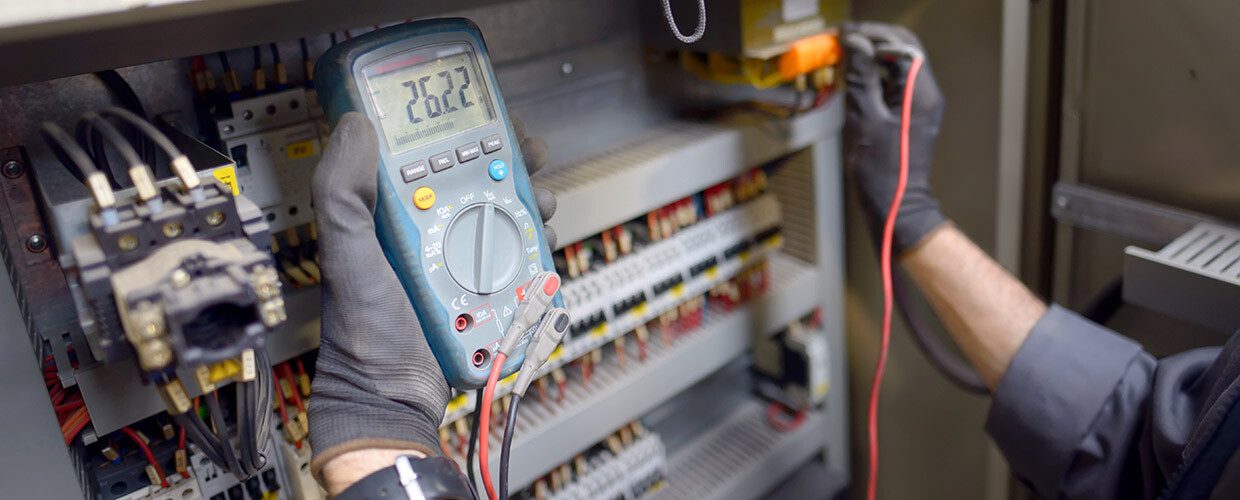 Is your business trying hard to get by every single day with an electrical fault because you do not want any disruptions to your operations? An Emergency Electrician Waverley is the answer to your problem and Gordon's Powers is the key to get the best electrical emergency solution for you and your business needs. Our 10 years in quality Emergency Electrician Waverley service can guarantee you with prompt emergency response on any electrical emergency. All works are carried out with strict safety practices and little to no disruption to your operations.
Domestic Emergency Electrician Waverley
As much as we take commercial electrical emergencies with high importance, we are always keen to help our fellow Waverley homeowners in tough times when their electrical issues arise. We provide electrical emergency response for the following situations for residential areas:
Constant power outage caused by a fault on electrical circuit or switchboard
Emergency lighting
Emergency repairs and maintenance
Blown fuses
Electrical smell or electrical fire
After-storm electrical emergencies like fallen power lines, knocked down power poles, sparking wires, trees and debris in contact with wires and more.
Lines in contact with water
And others.
Dealing with an electrical emergency is never easy and most of the time, can bring you in a state of panic. Do not let this happen by saving Gordon's Powers' Emergency Electrician Waverley contact number to your speed dial so you can give us a quick call and we will arrive to your place in 60 minutes or less. Our van is equipped with advanced tools and equipment to help us get to you anywhere you are in Waverley and even in surrounding suburbs.
For any emergency repairs or maintenance, our team will sit down with you to discuss the tasks to be done. We will stick to the plan and will update you of the progress at all times. Expect that any emergency repairs are completed within the same of the first visit. Hence, you will not have to wait for days before getting your power restored or having your electrical circuits work in good condition.
24-hour Emergency Electrician Waverley
When you need an Emergency Electrician Waverley, the service provider must be reachable at all times. This is not a challenge for Gordon's Powers as we have 24/7 operation and all our licensed and authorized Sydney electricians are on-call. Our team is always ready to get into action whatever the circumstance is just to rescue you from your electrical emergency.
Smoke Alarm Installation Waverley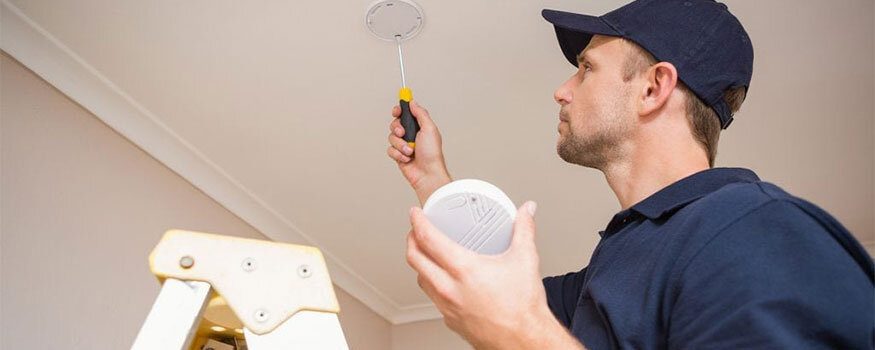 Can you think of a number of reasons why you need a Smoke Alarm Installation Waverley? At Gordon's Powers, we will give you plenty of information on how you can ensure that you, your family and business is protected against possible breakout of fire. Based on statistics, fire that occurs in homes is one of the leading causes of death. Poorly installed smoke alarms or no smoke alarms is a fire protection loophole which allow a widespread fire. In the hands of Gordon's Powers, this is never possible. Our team have the highest expertise in effective smoke alarms installation that gives you the peace of mind that even the tiniest occurrence of fire will be detected in a short amount of time.
Why Choose Gordon's Powers Smoke Alarm Installation Waverley?
Always a question that comes to mind, how to know whether the service provider you are hiring is the one you really need and can help you with your smoke alarm installation requirements? Simple, always go for the provider with many years of experience and has earned a big number of positive customer feedback over the years in operation. Gordon's Powers has both of these qualities and has what it takes to be your first choice for all your smoke alarm concerns. We are very confident with our work and this has gained us more customers over the years of our honest service to Waverley and nearby areas.
Gordon's Powers Smoke Alarm Installation Waverley can help you with the following smoke alarms:
Photoelectric smoke alarms – Commonly installed in residential areas, photoelectric smoke alarms have been strictly imposed in every homes as compliance to Australian standards. It can detect fire fast including those slow smouldering fire that often go unnoticed but very damaging. Gordon's Powers will help install these type of smoke alarms on its proper placements to maximize functionality.
Ionization smoke alarms – Also one of the commonly used type of smoke alarm, ionization smoke sensors also works well for early detection of fire instance.  Since ionization has a radioactive material (Americium 241), you need a licensed installer like Gordon's Powers to help fit the sensors in your homes and business.
Dual smoke alarms – A combination of both photoelectric and ionization, dual smoke alarms are designed to detect any types of smoke and create early warning to every household and building inhabitants.
Switchboard/Fusebox Repairs and Upgrades Waverley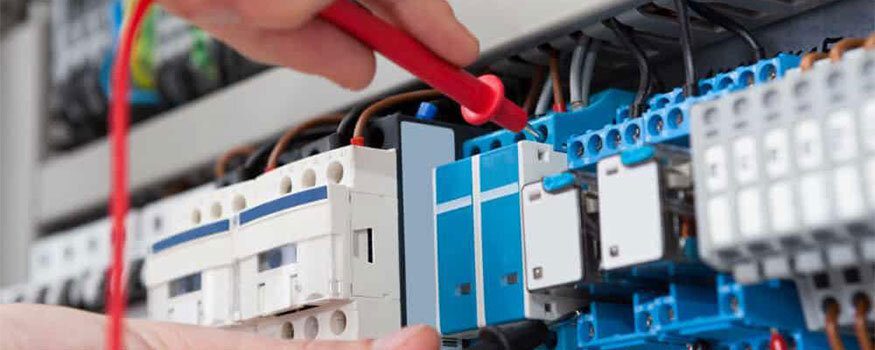 Do you hear a buzzing sound coming from your switchboard? You need to hire a Switchboard/Fusebox Repairs and Upgrades Waverley service as soon as possible to avoid any electrical mischief from happening. In Eastern Suburbs Sydney, Gordon's Powers is very familiar with any type of switchboard and fusebox that are installed in homes and small commercial centers. Our team has the knowledge on every structure and the condition of every electrical system. We have local switchboard experts in every suburb of Sydney regions which allows our team to quickly arrive to our customers' locations and render the job needed in just a small amount of time.
For more than 10 years, Gordon's Powers has been climbing the fame board when it comes to electrical services within Waverley and the rest of Sydney, NSW. Our collective experience on switchboards and meter boxes has made us as one of the leading choices of every homeowner and business owner for all their panel board concerns. Our repairs and upgrade works are carried out professionally and is planned to last for a long time so you will not run into the same issue again.
Gordon's Powers Switchboard/Fusebox Repairs and Upgrades in Waverley
Calling out for help is always a better move. If you notice any symptom of a faulty switchboard of fusebox, calling Gordon's Powers team of licensed electricians in Waverley will help save your day!
A Hissing or buzzing noise coming from the switchboard is not a normal thing. It can indication of improper wiring, a short-circuit or an overloading circuit. It normally happens on circuit breakers and ceramic fuses. Let Gordon's Powers do a quick inspection and determine what is the problem. We will do an instant repair on your circuit breakers that gone bad and replace fuses that are about to blow.
Another possibility of switchboard wear and tear is a problem with electrical circuits. When your appliances are not powering despite the fact that it is plugged in but your lighting is doing okay, the electrical circuit dedicated to your appliances have been damaged. Just call Gordon's Powers and we will immediately investigate and give you the results quickly. Not only that, our team will fix it for you fast and get your appliances running in no time. However, if your switchboard can no longer support your load demands, our team will provide you with a budget-friendly switchboard upgrade solution.
Hot Water Heater Repairs and Installations Waverley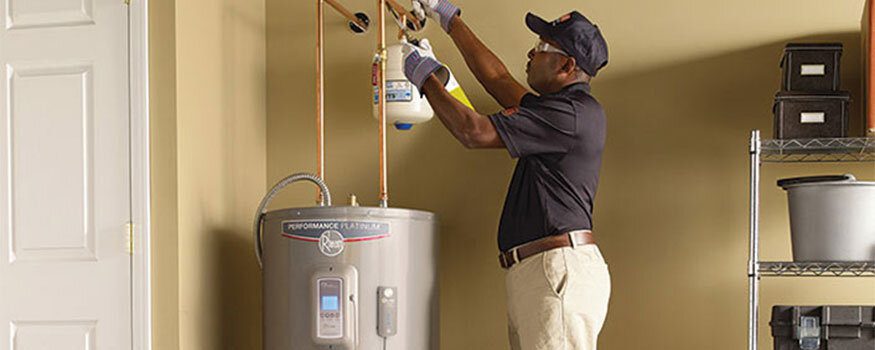 Are you in a strong need of a local Hot Water Heater Repairs and Installation Waverley service today because the service centre of your water heater brand has scheduled you for next week? You can refer to Gordon's Powers hot water heater services within Waverley. Our team of licensed hot water heater specialists can repair any type of hot water heaters with different make and models such as Rheem, Thermann, Simons, Rinnai, AquaMAX, Chromagen, Dux, Stiebel, Vulcan, Saxon, Quantum, Bosch and Sanden. You do not need to worry about voiding your warranty as Gordon's Powers' workmanship is very professional and durable. We have licensed hot water heater experts that can repair and install water heaters with absolute quality.
Local Hot Water Heater Repairs and Installation Waverley and Surrounding Areas
We understand that it is hard to build trust with a service provider when you have not used their service. But with Gordon's Powers, you will feel a sense of warm welcome from our courteous hot water specialists and electricians. We are your local hot water heater repairmen and installers that you can count on whenever you need any assistance and we can get to you fast and prompt.
Not only do we serve the Waverley community, we also provide excellent service to nearby suburbs within Eastern Suburbs Sydney
When you face the following hot water heater issues, you can dial Gordon's Powers and we guarantee that your problem will be fixed within the same day:
Intermittent hot water supply –This happens in almost all types of hot water heaters like electric, gas, tankless or on-demand and solar hot water heaters. There could be a faulty component or settings on the water heater that is causing the problem.
Hot water discolouration and bad taste –When you are using hot water heaters that are nearly 10 years old or had been operating more than that, the tanks are 90% corroded and rusty. This needs to be attended or replaced immediately to avoid damage to health and safety.
No hot water flow – When there is no flow of hot water, the problem can either be on the plumbing fixture, water heater valves or heating components for electric hot water heater, and no gas supply for gas hot water heater.