Level 2 Electrician Zetland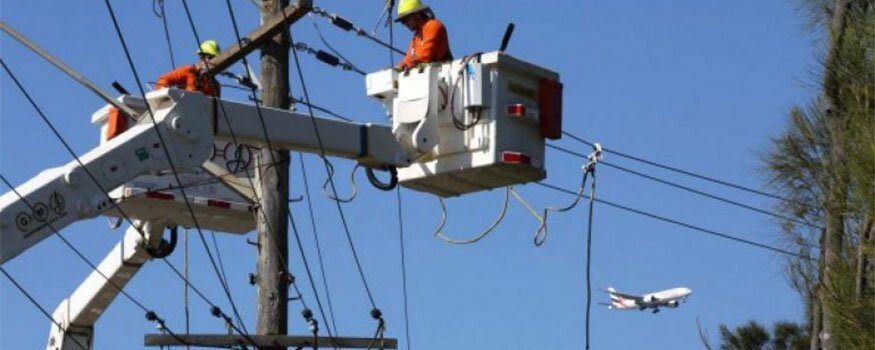 Searching for the right team of Level 2 Electrician Zetland? When you come across Gordon's Powers, you are in the correct lead of finding the best Level 2 electricians in Eastern Suburbs Sydney. Our business has the license and authority to operate on small to big category 2 electrical works within Endeavour Energy and Ausgrid networks. We have a big advantage when it comes to years of hands-on experience, professionalism and right attitude towards work. With Gordon's Powers, you will find the most reliable and trustworthy Level 2 Electrician Zetland.
Our Level 2 electrical service focuses mainly on the installation, repairs and maintenance of consumer mains including the below areas of expertise (among the few):
Point of Attachment Relocation or Repairs Zetland
One of the most commonly addressed electrical concerns are the point of attachments. If you are planning to relocate your point attachment, let your friendly Gordon's Powers Level 2 Electrician Zetland to do it for you. In case your mains point of attachment is damaged during a stormy weather or the power lines are knocked down by a truck and dislocated your point of attachment, do not try to fix it as high amount of electricity is passing through it. Get our Level 2 team and we will get it repaired securely and safely.
Consumer Mains Repairs Zetland
Gordon's Powers Level 2 Electrician Zetland is very dependable and can do absolutely any type of category II electrical works. Our Level 2 Electrician Zetland are all licensed and have proper authorization to work on Ausgrid and Endeavour Energy network. We have finished a number of electrical installations, repairs and maintenance projects for domestic and commercial power mains both overhead and underground mains.
UV Damage Consumer Mains in Zetland
If you want quality electricity, consumer mains cables should be ensured with perfect insulation. Hence, if you receive any notice from Endeavour Energy or Ausgrid about UV defect on your mains cabling, call Gordon's Powers as soon as possible to get it fixed in no time. We work flexibly and can do the rectification at your most convenient time. Our team will also do a routine check on all your mains service lines to ensure that all part of the cabling is properly insulated.
Emergency Electrician Zetland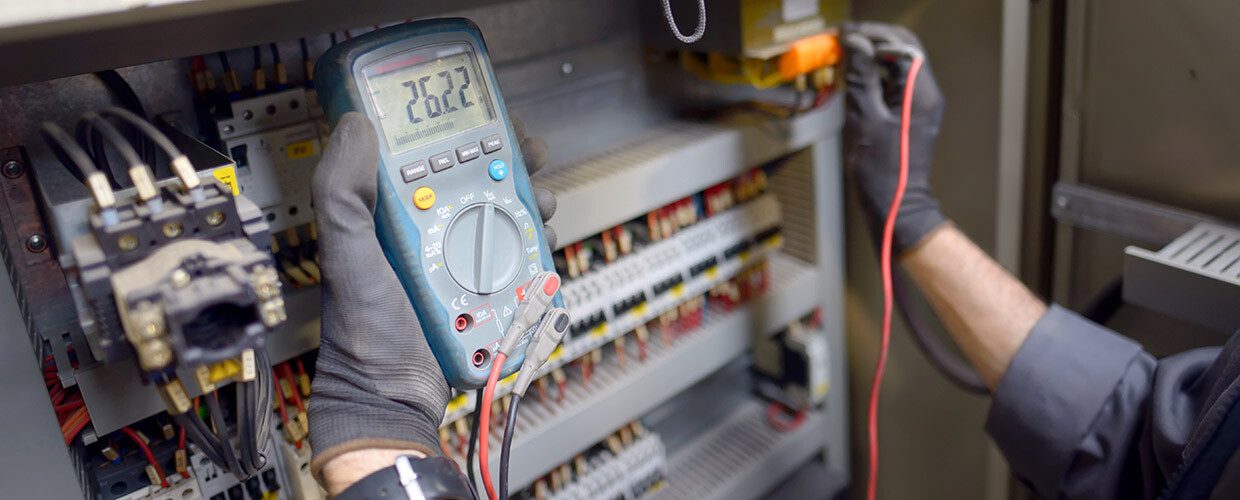 Have you experienced a busy day at home and suddenly disrupted by an electrical smell? You need to call Gordon's Powers Emergency Electrician Zetland if you happen to find the source and not able to put it out yourself. This type of problem is always classified as an electrical emergency and must be treated with high priority and by certified electricians. Once you get hold of our friendly number, our team will guide you on what to do (if the electrical emergency is still manageable) while we travel to your place to prevent further damage and harm to anyone.
Gordon's Powers is best 24-hour Emergency Electrician service provider you can find in Zetland. All our electrical operations are spot on and react to any electrical emergency with a matter of urgency and quickly jump into action to get to your location immediately. Our more than 10 years of experience in providing reliable electrical service during emergency situations is incomparable. We have participated in minor to major electrical emergency repairs and have saved many lives and property within Zetland and nearby suburbs in Eastern Suburbs Sydney.
When you come across any of the below emergency situations or notice any sign of possible emergency outbreak, your first impulse should be to call licensed electricians like Gordon's Powers to free you of the emergency situation:
Electrical fire – Dealing with electrical fires is different from other types of fire. Water is not a good idea to put one down. Gordon's Powers is equipped with proper fire extinguishers to dissolve an electrical fire. Give our team a quick call and we will assist you on what to do.
Dangling power cables and knocked down power poles– Normally occurs when a storm passes, Gordon's Powers Emergency Electrician Zetland has handled numbers of post-storm situations where we quickly reinstate the power cables and fix/replace knocked down overhead power poles to help resume power connections in no time.
Cables in contact with trees or water – When your mains service cables are overgrown with trees or shrubs, it needs to be relocated immediately or your trees need to be cut down. Contact Gordon's Powers and we will perform emergency cabling works.
Power frequently shuts off– One of the most visible signs of an electrical emergency in the making is the frequent loss of power. You can place an emergency with Gordon's Powers and our emergency electrician Zetland will come to your place to conduct emergency tests and repairs no matter what time of the day or night.
Smoke Alarm Installation Zetland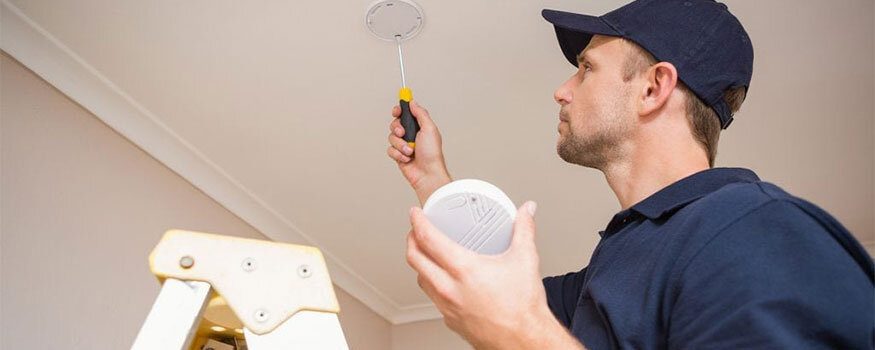 Do you need a team of certified electricians that you can talk to about Smoke Alarm Installation Zetland? You can give Gordon's Powers a quick call and we can give you the best smoke alarm solutions as a part of our service offerings within Zetland and other areas of Eastern Suburbs Sydney. With our more than 10 years of expertise in smoke alarms, you will feel confident that you are hiring the best team to take care of your safety by making sure that your smoke alarm system works at all times.
Fire can happen any time. Some of the most dangerous fire occurrence are those happening behind walls, ceilings and wood floorings where electrical wirings are running. The only way to detect it is through smoke detectors. Our highly skilled team of electricians at Gordon's Powers can give you the cleanest and professional Smoke Alarm Installation Zetland that you need for your home and small business. We have a wide range of smoke alarm solutions that ranges from the following:
Mains Smoke Alarms
As a part of Australian Standards, Gordon's Powers is aware of the requirement that every household should have smoke alarms installed to ensure that you and your family are safe from fire breakouts. As recommended, smoke alarms should be those that are connected to the mains service lines. This way, the sensors are guaranteed to have power at all times and can send signal to other smoke sensors without failure since each sensor is directly connected to the mains service. Gordon's Powers Smoke Alarm Installation Zetland service can also perform rewiring to accommodate your smoke alarm within your electrical circuits.
Wireless Smoke Alarms
Aside from our expert experience in mains smoke alarms, our team is also the first choice when it comes to the installation of wireless smoke sensors. Gordon's Powers Smoke Alarm Installation Zetland has a system setup that are proven efficient in the effective detection of smoke and quickly alarm people wherever they may be within their premise. Our wireless smoke alarm installation is designed to create a seamless interaction of each wireless sensors which is very important if your home or building has more than one floor.
Gordon's Powers Smoke Alarm Installation service can also help you decide what type of smoke detectors you need for your home or business use. We can help you understand the functions of a photoelectric, ionization and dual sensor smoke alarm and how it can fit to your premise.
Switchboard/Fusebox Repairs and Upgrades Zetland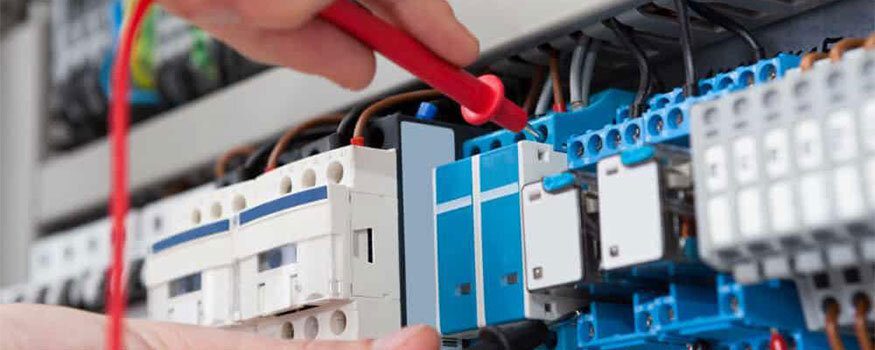 When was the last time you feel secured with your electrical circuits? You may need to get an assistance with Switchboard/Fusebox Repairs and Upgrades Zetland if you think your electric supply is well managed by your current switchboard even after several years. You don't have to wait until a full blown electrical problem manifests. A few quality small repairs will ensure longevity of your switchboard and save you from having to buy a replacement soon.
There are a few perks of getting your switchboard checked and fixed during its lifespan. The more you subject it to regular maintenance, the better its working condition. Gordon's Powers has more than 10 years of experience in dealing with all types of switchboards and fuseboxes. We are experts when it comes to fault-finding and on-the-spot repair works which we finish during the first visit. You can come to us any time you need any assistance with the following switchboard issues:
Circuit overloading –  If you are using almost all your appliances at once, you may observe that your lights dim or flicker, your power slightly drops and resumes back or your circuit breakers keeps on tripping, then your electrical circuits are overloading. Gordon's Powers Switchboard/Fusebox Repairs and Upgrades Zetland will keep every circuit within its capacity to prevent the wires from heating up. Our team of licensed electricians will also help transfer your other appliances to other circuits, making even distribution of electricity throughout your entire electrical system.
Broken or blown fuses
Gordon's Powers is very familiar with fuseboxes within Zetland which is common in old buildings. When you get fuse troubles, you can give our team a quick call and we will replace blown fuses and provide you with quality replacements. We will also keep your fusebox checked after the replacement to ensure that everything is working well.
Safety switch not working
For complete safety, call Gordon's Powers right away when you notice a fault on your safety switch. Using electricity without it working properly can give you problems since mains supply gives varying amount of current and when your circuits overload, safety switch will shut everything down to prevent any damage.
Switchboard upgrades – For switchboard upgrades concerns, Gordon's Powers is your team to count on. Old fusebox has ceramic fuses that quickly overheats and blows if it is not able to keep the electrical load that it is carrying. Upgrading your old fusebox to a top grade switchboard will give you a peace of mind about your electrical system.
Hot Water Heater Repairs and Installations Zetland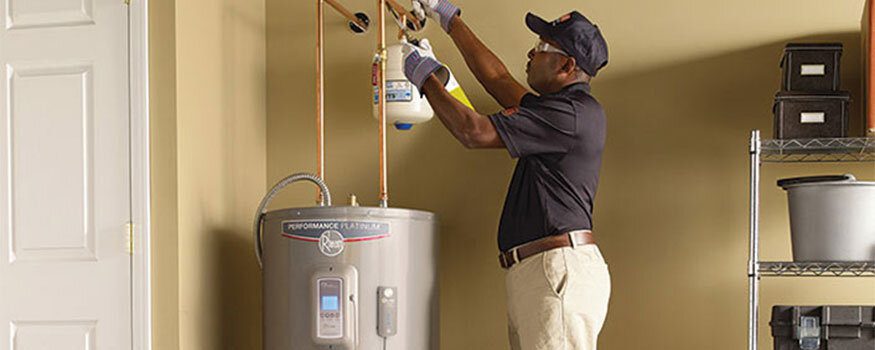 Ever feel that taking a bath in freezing cold makes you want to scream for help? Well, you can call on Gordon's Powers Hot Water Heater Repairs and Installation Zetland to get it fixed once and for all. You do not have to deal with problems that can be dealt with easily by licensed professionals like Gordon's Powers. Our team will respond to your booking requests no matter what time of the day it is or night, even with just a day notice.
Hot Water Heater Repairs Zetland
Gordon's Powers can perform repair works on hot water heaters perfectly, within or even out of warranty. All repairs are done with the highest attention and will only result to high performance as if it never had a damage at all.
Here are the common signs to look out to know when you need to get your hot water heater repaired:
If you open your plumbing fixture and set hot water but the water supplied is not getting any hotter, there is absolutely a problem on your hot water heater appliance. Allo Gordon's Powers to visit your place and conduct an initial check up on your water heater appliance with no worries
Water leak on water heater tanks
Leaks on tanks can go unnoticed over time but when you observe a pool of water already present on the floor or your the tank's upper portion is wet, it means that the leak problem has gone worse. To prevent it from happening or if it already is what you have right now, proceed to hire experienced hot water heater experts like Gordon's Powers and we will deal with the leakage with no problems. We will seal all leaks with quality sealant and check on the valves, making sure that the components are in good condition.
Rustic colour and taste of hot water
Odd taste and yellowish colour on your hot water indicates that the inner portion of your tank is already wearing out. Sediments are possibly building inside. Gordon's Powers Hot Water Heater Repairs and Installation Zetlandservice will help clean up your tank and install a new one of the tank is already old and irreparable.
Control valves are not working
Damaged control valves can be caused by pressure changes and can lead to bigger problems if not repaired immediately. Water leak is one of the results which can be very dangerous when water comes in contact with water.