Level 2 Electrician Malabar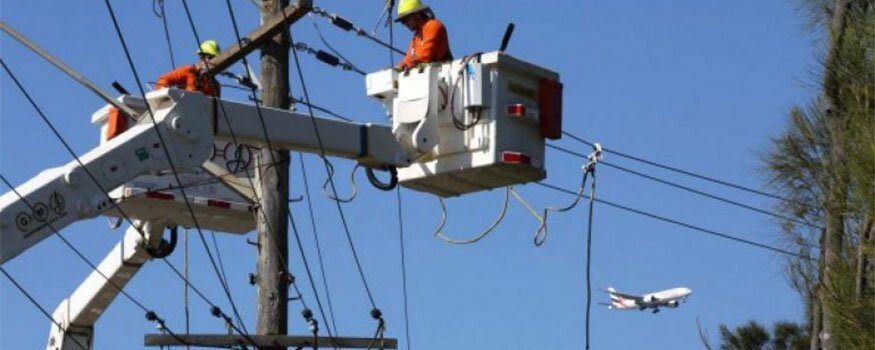 Have you just moved into Malabar and need a Level 2 Electrician Malabar to work on your point of attachment? Gordon's Powers got your back! Our local Level 2 Electrician Malabar can help you out with almost anything regarding consumer mains service. We are expert when it comes to dealing with the following major level 2 works:
Point of Attachment
If you want to move your point of attachment at another location within your premise, Gordon's Powers can help disconnect the service lines, relocate the PoA and reconnect your network supply. It doesn't matter where you are in Malabar and where you want to place it as long as the location is safe and properly assessed by our licensed Level 2 Electrician Malabar. If you are thinking to do everything by yourself, better think twice as working on a live wire is a very dangerous job. Only expert hands with proper equipment and tools are allowed to deal with live wires.
Consumer Mains Repairs Malabar
Gordon's Powers has been providing excellent workmanship in all areas of consumer mains. From the initial installation of meters, overhead mains and power poles to repairs and maintenance, our team has treated each issue with a high level of professionalism. Our more than 10 years of actual experience will ensure you that all repair work that our team does for you on your service mains will last longer compared to what other contractors can provide. Our work is a mix of accurate work, quality materials and affordable rates. With Gordon's Powers, you will surely not have second thoughts of getting your meters, power lines, power poles, street lighting and more, inspected, repaired and maintained.
UV Damage Consumer Mains in Malabar
Getting a notice from your network regarding a "UV Damage" that points to a part of your lines within your premise creates a feeling of urgency in getting it fixed. Gordon's Powers will provide a solution to your problem as we insulate all exposed wires and perform a complete inspection to make sure nothing is noncompliance to your network's standards.
Gordon's Powers Level 2 Electrician Malabar is authorized to work within Endeavour Energy and Ausgrid networks. This makes it easier for you to choose our expertise over other contractors. If your consumer mains service line was damaged either by an accident or natural phenomenon, look for Gordon's Powers and we will free you instantly from the hassle of having an unreliable repairman to do the work.
Emergency Electrician Malabar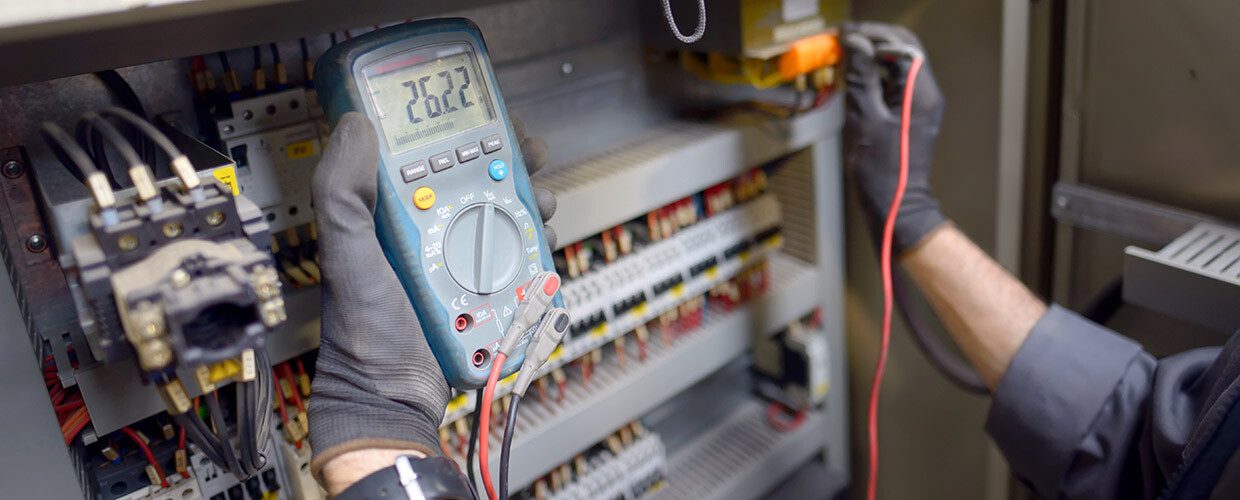 Has your security system gone off without any changes made? Call Gordon's Powers Emergency Electrician Malabar and we will have it fixed for you. A non-operational security system increases the risk of theft and unwanted entry. This is an emergency situation that endangers the lives of the inhabitants for residential homes and employees for commercial properties. At Gordon's Powers, we will conduct a fault-finding test to point out the root cause of why the security system stopped working. We will not let the day end without fixing the problem so we can resume your security at all times.
Your 24-hour Emergency Electrician Malabar!
As a way to give back to our Malabar community, Gordon's Powers cares for our fellow locals and has established around the clock emergency response to give everyone living, visiting or running a business in Malabar the peace of mind. You can count on our emergency electricians that all your electrical emergencies are handled professionally and securely. We want to bring you relief in a matter of minutes by fixing the exact issue instantly, study why it happened and give you preventive measures to avoid such from happening. Rest assured that we will explain to you what caused the issue and advise you on what to do in the middle of an electrical crisis.
Our emergency hotline is always available to accept your call. One of our friendly staffs will guide you with the process of booking an appointment for scheduled emergency repairs, maintenance and installs. For any distress calls, we treat them with a matter of urgency and our team will be off our feet at a jiffy. We will assess the situation ourselves by being physically available at the problem site and provide the assistance you need.
If you experience any of the following problems, call on Gordon's Powers and our Emergency Electrician Malabarwill deal with your electrical emergency at once:
Non-working Outdoor Lighting
In addition to your home security system, a properly working outdoor lighting gives a total peace of mind that no one can come lurking around your premise especially during the night and whenever you are not around. However, when this side of your security system fails, the best thing to do is immediately call Gordon's Powers to fix the problem. Overlooking this issue might lead to vulnerability against theft and uninvited guests.
Electrical Faults
Electrical emergencies commonly happen when a faulty component was not addressed sooner to prevent further damage. As result, a full-blown electrical problem arose and has doubled the damage. Therefore, it is best recommended that you call our 24-hour Emergency Electrician Malabar in an onset of an electrical problem like sparking powerpoints, grounded appliances, water in contact with live wires and more.
Smoke Alarm Installation Malabar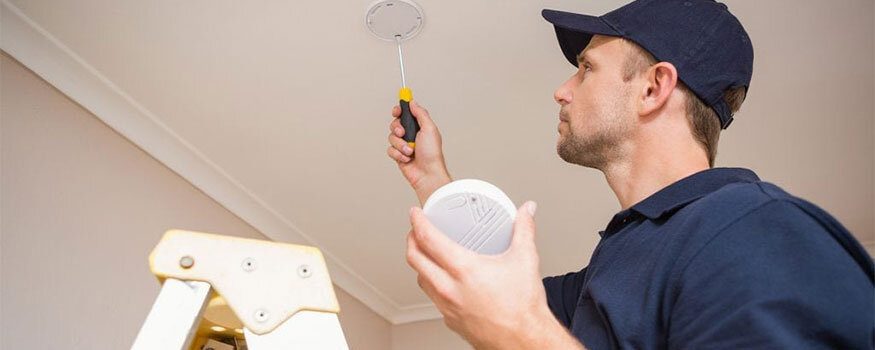 Do you want to protect your family from the dangers of fire? Check out a wide range of Smoke Alarm Installation Malabar that Gordon's Powers offers within the suburb and nearby locations within Eastern Suburbs Sydney and the rest of the Sydney Region. When you are looking for a smoke alarm solution that would benefit both your home and pocket, let Gordon's Powers bring you the help you need. We have provided smart smoke alarm solutions that would last for many years.
Fire can be out of control when it is not detected and put out at its earlier stages. With a complete and perfectly working smoke alarm system, you are bound to live a convenient life and run a hazard-free business. Gordon's Powers can bring you this comfort by installing your smoke sensors in a proper manner and make sure that is it conforming to Australian Standards. 
Positioning matters!
The positioning of smoke sensors at homes is critically important. Gordon's Powers follows the rules and guidelines set by Fire & Rescue NSW to have the sensors installed at the following logical points:
In every bedroom
People are often vulnerable when they are asleep. Installing smoke alarms in bedrooms can alert you and your family members of a fire breakout and prompt you to evacuate immediately.
At hallways connecting each bedroom
Gordon's Powers can hard-wire smoke alarms in hallways connecting every bedroom. This can effectively inform households of fire existence especially when smoke sensors are not feasible to be installed inside the bedrooms. However, as set by Fire & Rescue NSW, we still strongly urge our customers to install smoke detectors inside every sleeping room.
In every stairway connecting each level of a house or building
It is encouraged to install smoke sensors in every stairway connecting every level of a house, flats, high rise apartments or an office or commercial building to promptly alert inhabitants in case smoke sensors are not interconnected at all levels.
In every level of the house or building
Fire can happen in any part of the house or a commercial building. For domestic settings, it usually happens in the kitchen, attic, basement and even the bedroom. Gordon's Powers Smoke Alarm Installation Malabar will fit smoke sensors in every level of your house or office space. This is essential in cases where smoke is detected at the first floor and the alarm went off but you might not notice it since you are at the third level without any sensors installed. Our team of smoke alarm specialists will ensure that you have correct smoke alarm fitting.
Switchboard/Fusebox Repairs and Upgrades Malabar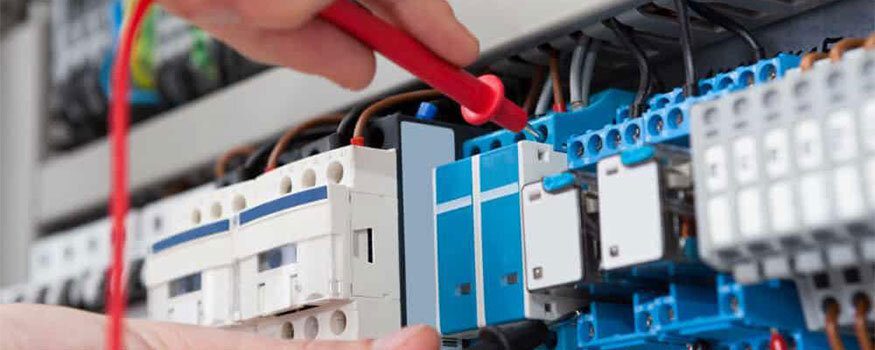 Are you looking for a reliable and durable Switchboard/Fusebox Repairs Upgrades Malabar? Contact Gordon's Powers and you can find all switchboard and fusebox services you need for your homes and small business. Our switchboard experts are all licensed electricians that have the ability to handle minor to major switchboard repairs, installation, maintenance and upgrades. If you need a repair person in Malabar to deal with your switchboard problem, you can freely call Gordon's Powers and expect that we will be standing at your doorstep within an hour.
High demand for electricity in this modern world also comes with risks and occurrences of electrical faults. Some electrical systems in Sydney, including Malabar in particular, are already old and can no longer withstand and support modern appliances, devices and equipment. The electrical component that is usually undergoing stress is the switchboards and in most cases, fuseboxes for older homes and business centres. It is a good thing that Gordon's Powers has local electricians in Malabar that are fully licensed and are certified to manage, fix and upgrade any type of fusebox or switchboard.
Domestic Switchboard/Fusebox Repairs Upgrades Malabar
If a residential switchboard or fusebox has become problematic, it creates a whole new world of electrical inconveniences like frequent power shutdown, total power outage due to blown fuse, circuit breaker tripping, safety switch deactivating and more. If you see these hints of a possible switchboard wear and tear, contact our team of licensed switchboard technicians and electricians to do a fault-finding test on your entire electrical system and thoroughly check all components inside your panel board to make sure we determine the faulty component and either repair or replace it.
Commercial Switchboard/Fusebox Repairs Upgrades Malabar
Owning a business, no matter how big or small, is a big responsibility. You, as the building/shop owner or manager, must see to it that your facility is 100% safe from any electrical concerns caused by faulty switchboards or limited capacity of your existing switchboard. As your reliable electrical service provider, Gordon's Powers can give you a free evaluation of your current electrical system versus the condition of your switchboards. Our repairmen will assess which component to be repaired or replaced and if your electrical circuits are not overloaded. Our checklist will help ensure that your business does not encounter any power interruptions and reduces the risk to electrical hazards caused by blown panel boards, power points, lighting and more.
Hot Water Heater Repairs and Installation Malabar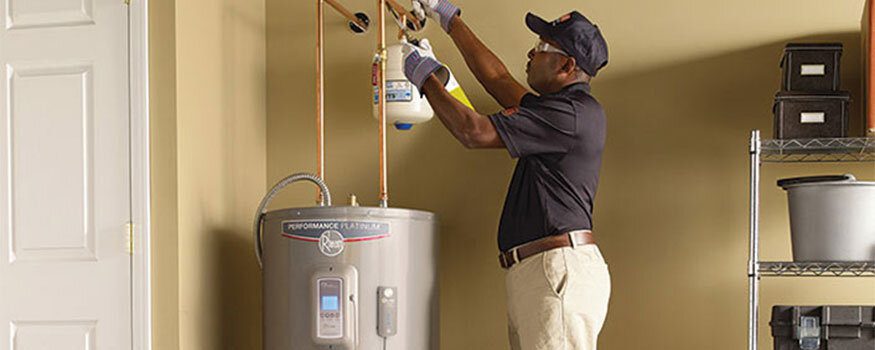 Are you looking for the best pool heater in Malabar? It's about time to hire a Hot Water Heater Repairs Installation Malabar service to heat up your cold pool so you can enjoy the warm water. And to get things done efficiently and fast, Gordon's Powers is the right team of hot water heater specialists. If your current contractor is taking a long time to install your hot water heater, hiring Gordon's Powers will speed up the process and our team will help install your electric, gas or solar hot water heaters. You do not have to adjust yourself to your pool's water temperature when you can have Gordon's Powers to finish the job and get your pool heated in no time.
Gordon's Powers are not only the first choice of Malabar homeowners and business owners for their pool water heater needs. We have local Malabar hot water heater technicians who are certified to handle any type of hot water heaters like solar, tankless and the two most common water heaters below:
Electric Hot Water Heater
Doing repair works on electric hot water heaters requires that the person performing the job has the right knowledge and training on testing, repair and maintenance of this type of water heater. Even a simple replacement procedure of a faulty component should be done by a professional like Gordon's Powers. Electric hot water heaters can cause shock or electrocution if not handled correctly since it is powered by electricity. You can let our licensed electricians and hot water technicians to do checks on the circuit board, heating components, pressure valves and meters. If anything does not comply to Australian Standards, our team will help correct the problem for you.
For electrical hot water heater installation, Gordon's Powers can finish the installation in just a single day. We can also recommend you with hot water heaters that are from the trusted Australian brands.
Tankless Hot Water Heater
It may look like a simple hot water heater type but this is widely used in flats, apartments, dorms, offices and more. Driven by electricity, tankless hot water heaters can get damaged because of the need to generate hot water whenever needed. Being an on-demand hot water supplier, tankless hot water heater can degrade over time and some of the normally damaged components are the appliance itself and the plumbing fixture. With Gordon's Powers, none of these problems will keep on bothering you as our hot water heater repair works are permanent.