Level 2 Electrician Darlinghurst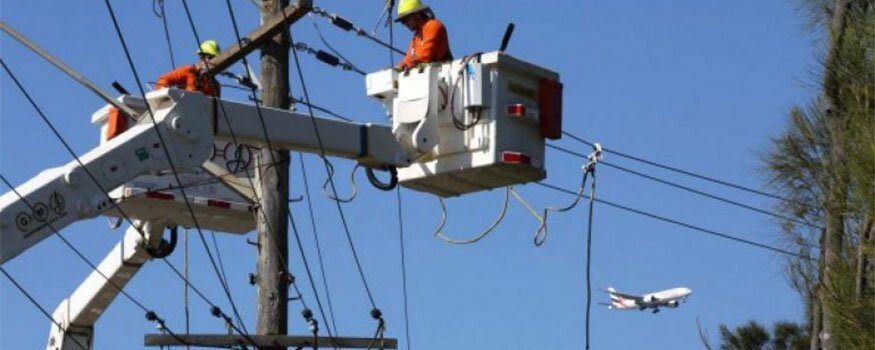 Do you have an urgent need to upgrade your electrical capacity? Do a quick call to Level 2 Electrician Darlinghurst at Gordon's Powers and our team will do our best in completing the job for you. If you need to expand your electrical capacity to accommodate more of your appliances for your home use or modern equipment for your DIY projects, you can book an appointment with our team and we will take care of it. For most residential properties in Sydney, a single phase mains is provided initially. If you are a heavy electricity user, there will be a need for you to convert your single phase mains to three-phase mains.
Gordon's Powers has been doing business for over 10 years. Amid this period, we have performed numbers of Level 2 electrical repairs and has introduced diverse sorts of electrical installations and parts. We aced all electrical projects entrusted to us using the most recent electrical developments today. Our in-depth knowledge in the electrical business helps us to finish all tasks effectively. So regardless of what kind of work you require from our Level 2 Electrician Darlinghurst, we can complete the work quickly and with high calibre.
UV Damage Consumer Mains in Darlinghurst
As the earth age, the UV rays coming from the sun is getting hotter. Things that stay under the heat of the sun can get very hot and get damaged. It includes the power cables on your consumer mains. The insulation part of the cables can melt and may expose live wires which is extremely cautious. Call Gordon's Powers immediately if you receive a notice from Endeavour Energy or Ausgrid regarding a UV fault on your consumer line and we will fix it for you.
Consumer Mains Repairs Darlinghurst
Taking some time to have a part of your consumer mains to be repaired eventually never turns out right. If you do not want to spend heaps on electrical repairs and just let the problem sit for quite a period of time, why don't you try calling Gordon's Powers Level 2 Electrician Darlinghurst? Our quality Level 2 repair works come at very affordable prices. We will assess the scope of work, give you the cost upfront and get the job done in no time.
Gordon's Powers can organise the following work for you, no hassle required:
Fuse equipment repair and replacement
UV Damage defective notice repairs
Installation of underground consumers mains both single and three phase systems 24 hrs
Off-peak relay installation and associated metering equipment
Repair of single and three phase consumers mains 24hrs
Point of Attachment relocated or repairs
Electricity system capacity extension and upgrades
Electricity metering equipment installation
Connection of your mains service lines to the local electricity network
Disconnection of your mains service lines from the network for minor repairs
Permanent disconnection of your mains service lines for building demolition
Private power pole and underground pillar installation, replacement and removal
Upgrade your existing service from single to three phase or just increase the supply capacity for extra load requirements
Connect your mains service lines to the network and energise your installation.
Emergency Electrician Darlinghurst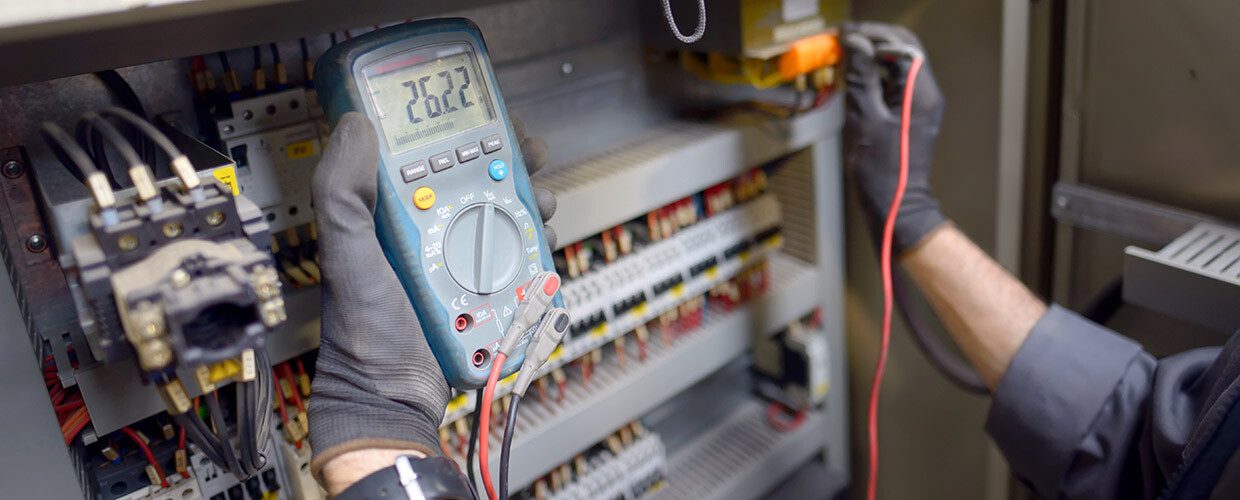 Are you looking for a team of Emergency Electrician Darlinghurst for an electrical problem that needs to be rectified immediately? With Gordon's Powers, you are in safe hands. We do not delay providing our prompt electrical emergency assistance to the people of Darlinghurst. As your loyal master electricians, we push ourselves to the limit just to be with our customers in times of great distress. We do not pick a job to work on. Whether it is a small or big job, we attend to it and deal with it with high urgency.
Gordon's Powers has been serving Darlinghurst for more than 10 years. Our team is composed of master and Level 2 electricians that are all licensed to work on any type of electrical operations. We can free you of any electrical emergencies that occur on consumer mains like:
Hanging power cables
Loose or hanging powers are very dangerous to anyone passing through the vicinity. It should not be left untreated and you should call professional help from Gordon's Powers Emergency Electrician Darlinghurst. We have the right tools and knowledge on how to keep the cables securely fastened with no loose wires in sight. High amount of electrical voltage is traversing through the cables and so we need
Cables caught up in trees or trucks
Fallen power poles due to lightning
Sparking panel or switchboards
Blown up appliances
Smoke Alarm Installation Darlinghurst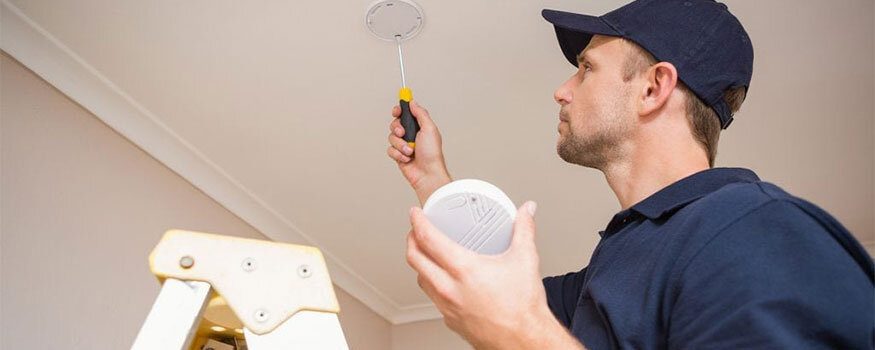 Do you know the best way to keep your homes protected from fire? Consult with your friendly and local Gordon's Powers Smoke Alarm Electrician Darlinghurst to give the smartest advice when it comes to installing effective and durable smoke alarms in the suburb. We strictly follow the rules and law for smoke alarms that are set by Standards Australia to help protect and give early warning for every household and tenants of a commercial building in any occurrence of a fire breakout. All our installation works carries a warranty of service and lifetime quality guarantee so you will not have to hire another contractor on the first 10 years of your smoke alarm functionality.
Gordon's Powers can handle any smoke alarms such as the following:
Photoelectric Smoke Alarms
With the recent growing incidents of home fires and even commercial fire, Standards Australia has strictly imposed the use of photoelectric alarms over ionisation smoke alarms. Photoelectric alarms give you the advantage of being alerted with even the tiniest fire such as a smouldering fire that is not easily recognised. You can call Gordon's Powers to have it installed right away at your homes, office areas or commercial properties. Our team also strongly suggest that you prefer photoelectric smoke alarms as it can catch wisps and triggers the alarm instantly.
Ionisation Smoke Alarms
Used for so many years, ionisation smoke alarms has also proven its effectivity when it comes to big smoke as it can trigger the alarm within seconds. This type can be effective in commercial or industrial settings but not encouraged in residential. If you are running a business and prefer to use ionisation, you can freely call Gordon's Powers Smoke Installation Darlinghurst and we will complete the smoke alarm installation to your premise in a jiffy. We will also connect it to your central fire system so when smoke is detected, your fire alarm will also be activated and sprinklers will go off to help put out the fire without the need of firemen.
Dual or Hybrid Smoke Alarms
Although not yet widely used in Australia, Gordon's Powers can provide you service with dual smoke alarms. We have a range of dual smoke alarms that use both Photoelectric and Ionisation in one chamber so you will have a full assurance that your alarm will go off no matter what type of smoke or fire occurs within your property.
Switchboard/Fusebox Repairs Upgrades Darlinghurst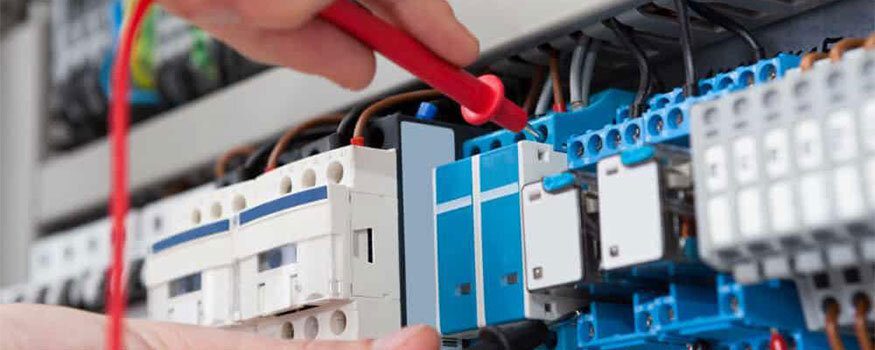 Do you want to save money on future call outs for a Switchboard/Fusebox Repairs Upgrades Darlinghurstservice? You can get Gordon's Powers to work on your switchboard needs. Our team are famous in doing clean electrical installations, effective switchboard repairs and fast upgrade works for any type of switchboard that are commonly used in Darlinghurst. Our team performs reliable electrical operations that are ensured to last for a long time and assures you of your safety.
Australian Standards is very strict when it comes to electrical safety. As our participation to make our Darlinghurst community free from the hazards of electrical fire and electrocution, Gordon's Powers strictly observes rules and regulations set forth by Australian Electrical Standards. It is illegal to perform critical activities relating to switchboard swap, replacements, upgrades and repairs unless a qualified electrician will do the work. With Gordon's Powers, you do not have anything to worry about. We have all licensed electricians with more than 10 years of providing safe and quality Switchboard/Fusebox Repairs Upgrades Darlinghurst service and other surrounding areas.
Quality Switchboard Repairs at Gordon's Powers!
In terms of switchboard repairs, Gordon's Powers has kept abreast on the latest technology and electrical practices that allow us to work more efficiently and perform accurate tests and fault-finding. We never stop learning so we can bring you the best service that you deserve. Our switchboard repairs service ensures you that all faulty components inside your consumer mains board will be fixed or replaced with quality parts. We do not focus only on the inside your panel board. We will look into the back of your panel, arrange the wirings giving everything neatly done so there are no loose wires that can cause any problem in the future.
Safe Switchboard Upgrades in Darlinghurst!
If you are still using those old type of ceramic fuses type of panel boards, we strongly suggest that you upgrade to a newer switchboard to eliminate possible danger of using old type fuseboxes and to support all your appliances running all at once. Any fusebox swap or upgrade should be done by a person that is competent and confident to handle live electricity. Gordon's Powers Switchboard/Fusebox Repairs Upgrades Darlinghurst always observes safety standards.
Gordon's Powers wants you to save money while getting the right service. Therefore, all our upfront prices comes in very affordable prices with no hidden charges.