Level 2 Electrician Woollahra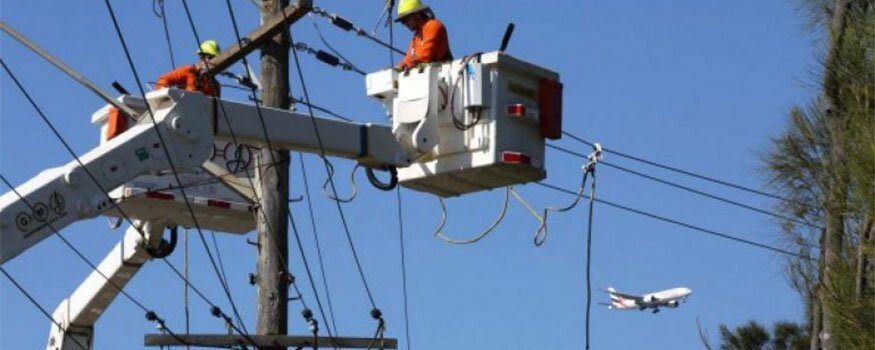 Are you looking to have your service lines altered? No worries. You have Gordon's Powers Level 2 Electrician Woollahra to handle the job. We can perfectly reinstall, replace, or relocate your service lines according to your requirement. Our licensed Level 2 Electrician are permitted to work on Ausgrid and Endeavour Energy which makes us trusted by our valued customers for over than 10 years. With our experience and skills, we can perform repairs and installations on consumer mains with ease and perfection.
Gordon's Powers Can Do All Types of Work on Consumer Mains
Service Lines  Alteration
Relocation and replacements are some common alteration most property owners need. Our Level 2 Electrician Woollahra also handles planning of your new desired service line relocation.
Repair and Installation of Overhead and Underground Service Lines
There are 2 types of service lines which are the overhead and underground. Any of the 2 are installed according to the property owner's preference. Gordon's Powers Level 2 Electrician can handle these service lines with careful planning.
Gordon's Powers use the highest quality of materials for repairs and new installations of underground and overhead service lines. UV resistant cables are used for overhead lines and cables with special insulation are used for underground lines to protect them from water and other damaging elements. We perform thorough excavation for underground lines. Using protective coating, lines are protected from unintended excavations.
Repair of UV Damage Consumer Mains Woollahra
Overhead cable lines are exposed to UV. The insulation may become brittle and may cause the conductor to be exposed which can cause harm and danger. Our team can increase the cables' insulation or replace an entire line to ensure safety and good electrical flow.   
Metering Services
Our Level 2 Electrician perform all types of metering services such as offpeak metering, point of time metering, relocation of metering device, and new meter installation. Being able to work on these services, rest assured that you will experience a complete job done.
To fully provide the most reliable services, our team is available to attend to emergency repairs on your mains. We will rescue you from electrical distress as soon as we can. On top of it all, we offer affordable rates in all of our services.
Emergency Electrician Woollahra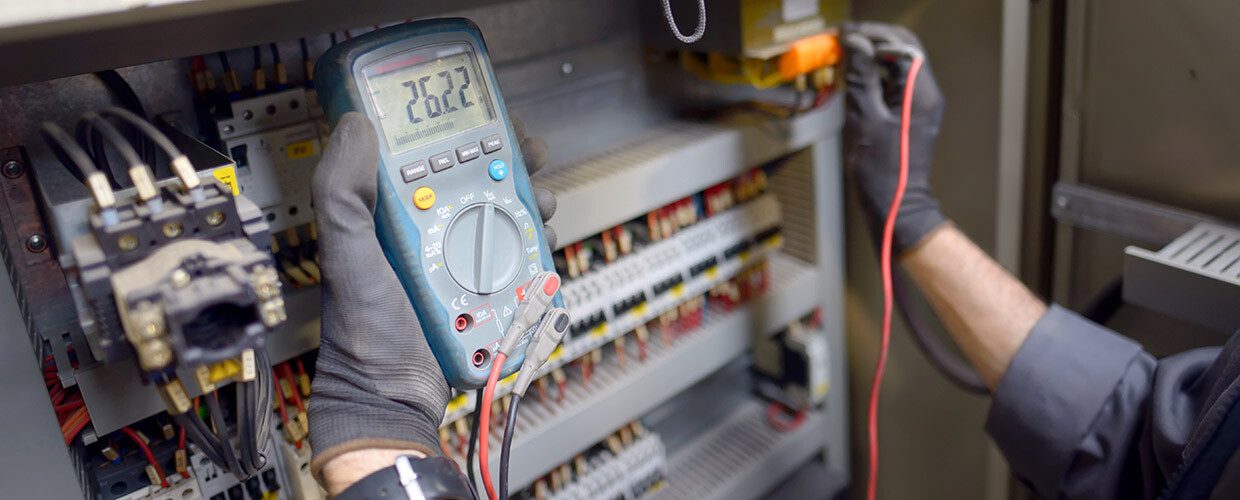 Is there no power in your property? Have your local Gordon's Powers Emergency Electrician Woollahra to check the problem as soon as possible. We are the fastest team to respond to any type of electrical emergency. We reduce the risk of danger to you and your property with our excellent repairs and emergency installations. As experienced and skilled emergency electricians, our services are undeniably exceptional for over than 10 years in the business.
Gordon's Powers team can solve an array of electrical problems you may experience. Being able to help our valued customers with electrical emergencies is our goal. You will sure get the help you need from our 24/7 emergency electricians Woollahra.
Emergency Electricians Woollahra Can Handle Different Types of Electrical Emergencies
Short Circuit – This commonly occur on open wires or conductors in wherein an electrical flow takes an unintended path. This may be present unnoticed but can destroy the power source in worst cases. If anything suspicious occurs in your circuits such as sparks, overheating plugs or devices, and sudden damage to appliances, call Gordon's Powers emergency electricians quickly to check and solve the problem.
Broken Lines – There are many types of occurrence that can cause broken lines. Trees in contact with power lines can get toppled down due to storm and strong winds.  Lines also get disconnected due to low-quality wires that are worn out through time.  Gordon's Powers emergency electrician can check the problem and provide the fastest solution.
Fusebox Problems – Fuses trip whenever any type of fault occurs in an electrical system. A common cause overloading. Aside from fusebox damage, it can also damage appliances connected to the circuit that caused it to overload. Immediately call your 24/7 emergency electrician Woollahra to identify the cause of the problem and have it fixed  to avoid further damage.
Electrical emergencies are one of the main causes of fire and death. Paying no attention to the situation can lead to serious damage and destruction. Provide immediate action by calling Gordon's Powers emergency electrician Woollahra to solve all your electrical problems. Our reliable and honest professionals will provide you the most satisfying service that will lead your property and lives to safety. No need to worry of fire and electrocution with a preventive repair or installation we do. We have affordable rates for all our excellent services so rest assured that our team is best you will ever get.
Smoke Alarm Installation Woollahra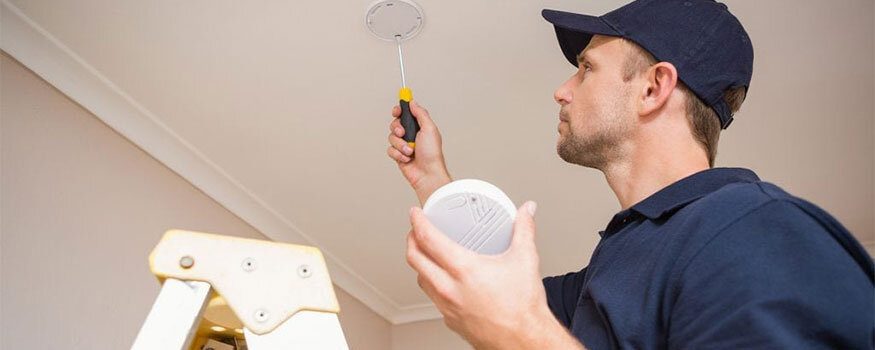 Is your smoke alarm outdated and can't provide you the best safety? Have a new Smoke Alarm Installation Woollahra by Gordon's Powers to ensure safety from potential fire. Gordon's Powers has the best types and quality of smoke alarms that are reliably durable and can work in a long term. Our excellent services have been trusted by our valued customers for over than ten years. This made us highly recommended all throughout Woollahra as well. Getting our services for your property's safety from fire is the best choice.
Gordon's Powers Handle All Types of Smoke Alarm Problems
Low and Chirping Sound – A chirping smoke alarm means a low battery or a dirty device. Sound may be blocked by too much dust that accumulated inside the device. Our team can clean the device or replace batteries. We can even further improve it's condition by checking it further.
No Alarm – Smoke alarm that doesn't produce any sound at all is a big concern. It is supposed to alert you of potential fire. Therefore, it has to be checked immediately. Our team will check the power supply, wires, and the device itself for problems and have the best repair done.
Broken device – Smoke alarms get broken due to problems that didn't receive the appropriate repair. Some parts get busted and needs replacement. Gordon's Powers has the best materials and equipments to use for effective and quality repair or replacement.
Choose from Different Types of Smoke Alarms
Gordon's Powers has the complete types of smoke alarms for a all your smoke alarm installation Woollahraneeds. One of the most common type we highly advice is the Dual Smoke Alarm. This device is perfect in detecting 2 types of fires which are slow and rapidly growing fires. This smoke alarm can also be used for interconnectable smoke alarm system.
The interconnectable smoke alarm system is used for properties with larger areas and many divisions. It is highly beneficial for it can alert everyone in the area. The rest of the alarms are  triggered once a single alarm is alerted. For ease of use, an isolation button turns off the rest of the alarm except for the first one activated.
We offer special planning of smoke alarm installation Woollahra for your property for perfect safety from fire. We also perform maintenance to keep your devices in  good condition. All these services can be availed in affordable rates.
Switchboard/Fusebox Repairs Upgrades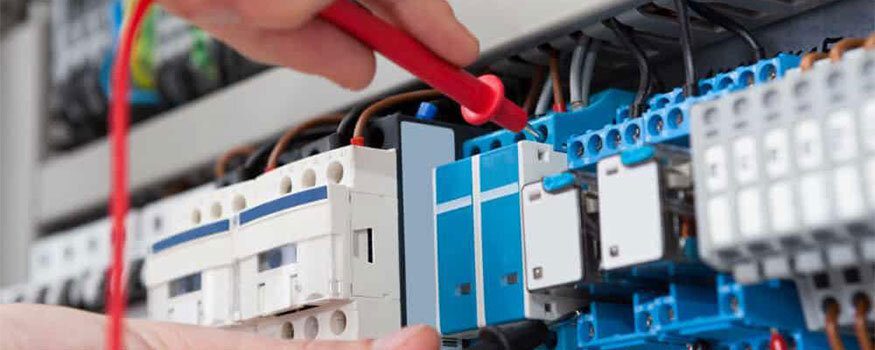 Don't know what to do with tripped fuses? Have Gordon's Powers electricians perform Switchboard/Fusebox Repairs Upgrades Woollahra to solve the problem as soon as possible. We are the best team to be of assistance in all types fusebox concerns. Being in the business for over than 10 years, we helped many property owners in preventing dangerous electrical problems by providing the best fusebox installations and repairs to protect their electrical systems.
Highly recommended in Woollahra, Gordon's Powers ensures you excellent services done. Moreover, our electricians are professional and experienced for the job. We are the best to turn to in case your experience fusebox problems.
Switchboard/Fusebox Upgrades for Property's Safety
An electrical system works best with a fusebox that can handle its needs. Old and outdated fuseboxes can't handle our demand of electricity. Using too many appliances such as airconditioner, washing machines, and refrigerators can be too much for it to handle. We can't avoid to use them simultaneously at times for they provide us with our needs. To avoid overloading, our fuseboxes need to have the right capacity for all appliances to work smoothly and avoid tripped fuses. Gordon's Powers highly recommend switchboard/fusebox upgrade Woollahra for this new millenia's lifestyle.
Switchboard/Fusebox Repairs by Gordon's Powers
Our team's repairs are exceptionally reliable. With our experience and skills, repairs are done promptly to get your fusebox working right on time. We can perform repairs in all types of fusebox problems such as tripped fuses, damaged parts, overloading, and many more. We are not limited in repairing just the fusebox itself but we identify the source of the problem may it be in your entire electrical system. In this way, all faults are corrected to avoid future fusebox problems and more. For more improved fusebox condition, our team can do the maintenance it needs.
Gordon's Powers team is the best due to our prompt service, honesty, reliability, and affordability. We are available 24/7 for all emergency repairs. We tell you exactly what repair or installation is needed. We can respond to your fusebox problems promptly and every service is done in a timely manner. On top of the great services, our rates are affordable. Gordon's Powers switchboard/fusebox repairs and upgrades highly meets your satisfaction.
Hot Water Heater Repairs and Installation Woollahra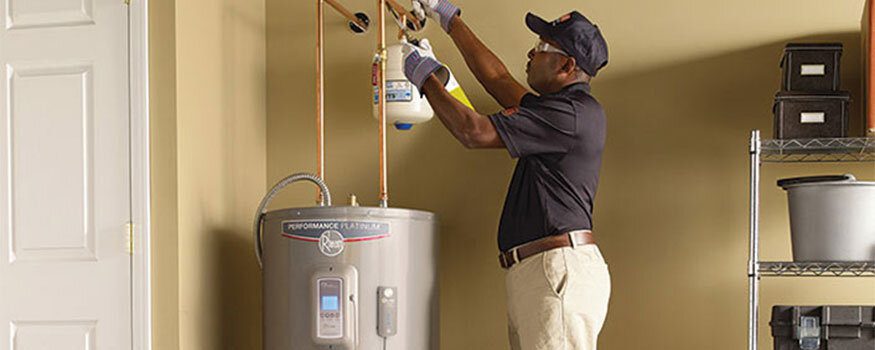 Are you in search for the best electricians to perform your Hot Water Heater Repairs and Installations Woollahra? You found Gordon's Powers that has been in operation for over than 10 years. Our team of professionals continue to provide reliable and excellent services for all your hot water heater needs. We are highly recommended across Woollahra. Rest assured that you'll receive honest and reliable services.
Gordon's Powers Handles All Types of Hot Water Heater Services
Hot Water Heater Repair – Our team can handle all types of repairs your hot water heater needs. We can repair loose wirings, disconnected lines, and malfunctioning thermostat. With our prompt and complete repairs, other problems can also be prevented.
Hot Water Heater Parts Replacement – Some devices have damaged parts that need replacements to get them to work again. Gordon's Powers has the highest quality of materials to use for replacements. Some parts that get damaged and need replacement are the heating elements and thermostat for they play very important roles for a hot water heater to work.
Hot Water Relocation – Many property owners need a service that relocate their hot water heater units to another location or property. This is common people who are new to a certain property. Gordon's Powers electrician are the best to call. We can relocate your existing hot water heater according to your requirement.
New Hot Water Installation – For new installations, you can choose or we can recommend the best types of hot water heater that fits your needs and lifestyle. We follow your requirement or let us plan your hot water heater system.
Choose from the Different Types of Hot Water Heater We Can Install
We can install all types of Hot Water Heater you may need for your properties such as Storage Hot Water Heater. Being able to store hot water for ready use, the storage hot water heater is an in-demand type for homeowners who use hot water most of the time. Another common type is the Tankless Hot Water Heater used by small businesses that has small demand of hot water. We also install hot water heaters that use alternative energy such as Solar Hot Water Heater and Hybrid Hot Water Heaters. We have all the types you may need for different types of properties.