Level 2 Electrician Matraville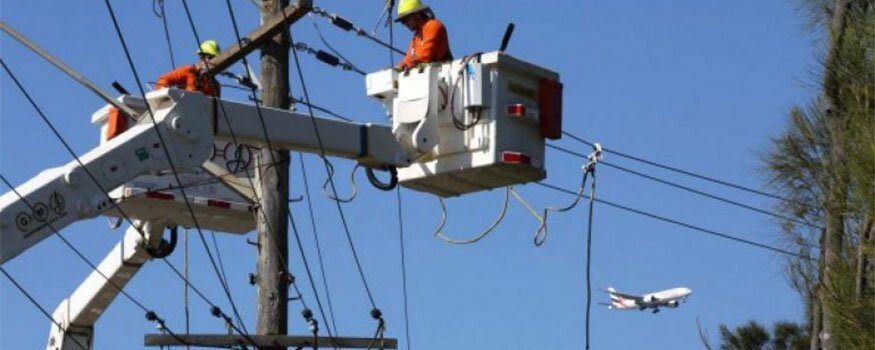 Do you need a temporary disconnection of your property to the mains? Have Gordon's Powers Level 2 Electrician Matraville to do the job for you. With our team of expert and licensed Level 2 Electricians, rest assured that all service you need in the consumer mains are certified for we are permitted to operate on Ausgrid and Endeavor Energy.
We pride ourselves as the most trusted Level 2 service provider for more than 10 years now. Our valued customers who experienced excellent services we offered have highly recommended us across Sydney.
Our goal is to be able to extend professional services to our dear clients such as the following:
Consumer Mains Repair Matraville – Having issues in your consumer mains is always a cause of an alarm for these may pose serious danger and damage. Our Level 2 Electricians can provide the fastest and reliable response to any issue encountered. Some situations that need repair are:
Toppled downlines
Damaged single and three phase lines
Fusebox or switchboard issues
Open live wire in the mains
UV damaged consumer mains
Broken or damaged meter
Electrical Capacity Upgrades – Your home or business may be adding more machines or appliances to use that your existing power service can't handle. To provide a solution to the problem, we can extend or upgrade your electrical capacity by upgrading your switchboard or fusebox and turning your single phase lines to three phase lines.
Service Lines Installation – As experienced and skilled Level 2 Electricians, we can handle overhead and underground service lines perfectly. Every installation is well-planned. Using the highest quality of materials and equipment, rest assured that all connections will stably work on the long-term. Connections also rely on the quality of the cables. Gordon's Powers use only UV resistant cables for overhead service lines and waterproof cables for underground service lines.
We, your 24/7 Level 2 electrician can attend to any emergency repairs and installation you may need. We are dedicated to providing you with the safety you need from an electrical issue. We work at our best in solving small to complex problems.
Gordon's Powers can organise the following work for you, no hassle required:
Fuse equipment repair and replacement
UV Damage defective notice repairs
Installation of underground consumers mains both single and three phase systems 24 hrs
Off-peak relay installation and associated metering equipment
Repair of single and three phase consumers mains 24hrs
Point of Attachment relocated or repairs
Electricity system capacity extension and upgrades
Electricity metering equipment installation
Connection of your mains service lines to the local electricity network
Disconnection of your mains service lines from the network for minor repairs
Permanent disconnection of your mains service lines for building demolition
Private power pole and underground pillar installation, replacement and removal
Upgrade your existing service from single to three phase or just increase the supply capacity for extra load requirements
Connect your mains service lines to the network and energise your installation.
Emergency Electrician Matraville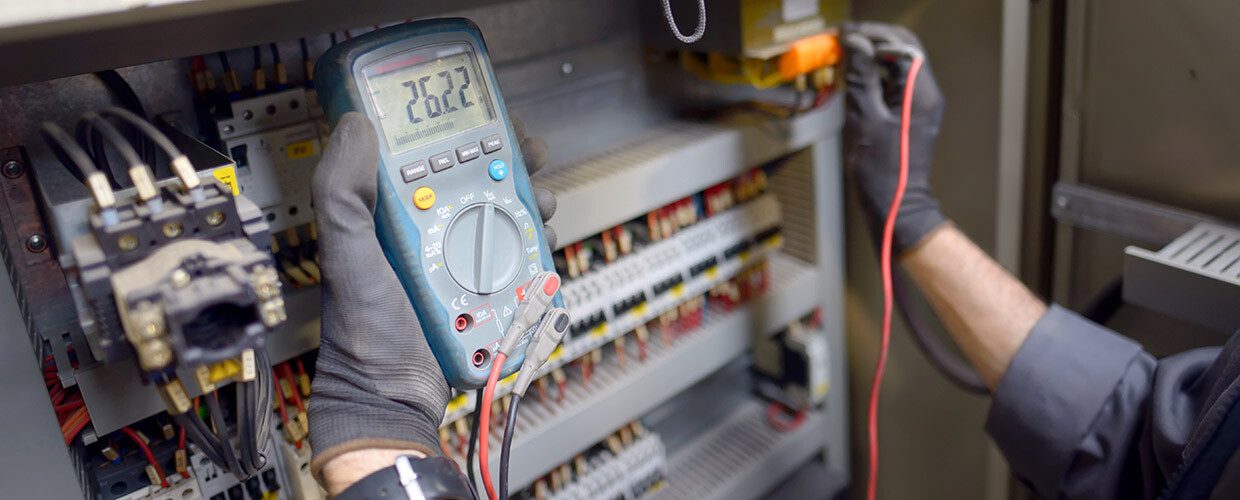 Electrical emergencies are best to be provided with professional and expert services which you can only get from your local team of 24/7 emergency electrician Matraville from Gordon's Powers. No need to panic and stress out when experiencing any type of electrical issue you face in your property. Our team will help you with the best possible. Upon calling us, we can provide your information on what to do while we pack up to attend to the problem personally.
For over than 10 years of being in the business, we continue to strive and provide our valued customers with the help they need for their safety and avoid further danger. Because of these, we are highly recommended and depended on across Sydney.
What services can we offer?
Reliable Emergency Repairs – We respond fast to the problem and perform the needed testing of every affected part. We even check for the underlying cause to make sure that the repair needed is perfect and will permanently solve the problem.
Perfect Emergency Installation – There are instances that the parts affected by the electrical problem get damaged. Some examples that cause this problem are overloading a short circuit, and more. To perform the best repair on the issues, some parts may need to be replaced or additional circuit should be installed. In this kind of issue, we discuss the needed replacement and installation to the property owners.
Property owners should be mindful to pay attention to any sign of electrical issue for these may worsen if not provided with an immediate solution. Great thing you have the promptest team of 24/7 emergency electricianswho can be right with you any time. You never have to worry of any overloading or lighting problem during the holidays or when your alarms malfunction in the middle of the night. Some signs of electrical emergencies are as follows:
Flickering lights
Electrical sparks
Burnt rubber smells
Power outage
Wet and exposed wires
Broken and damaged wires
Some of these may be just simple electrical problems. However, when these have been happening in the long term, it signifies an underlying cause that should be identified and given a solution to, and Gordon's Powers is the best team to provide the complete services.
Smoke Alarm Installation Matraville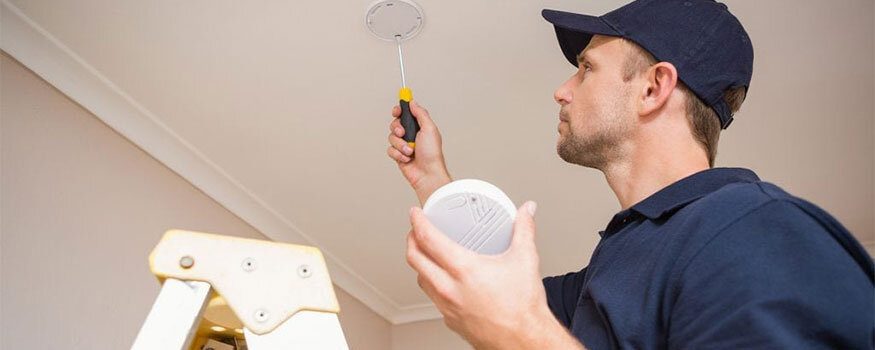 Do worry of any potential fire in the middle night? Provide your home and business with the best smoke alarms with Smoke Alarm Installation Matraville offered by Gordon's Powers team of expert and skilled electricians. We have been in the business for over than 10 years and this long experienced has excelled our skills more. We have served hundreds of valued customers and we are proud to have provided them the best smoke alarm services that saved lives and properties.
Gordon's Powers plays an important in increasing your family and property's safety at any time of the day with our perfectly installed smoke alarms. You can sleep calmly knowing that you have perfectly installed devices to alert you of any potential fire. We have the highest quality of devices that provide accurate response to smoke produced by fire. By getting our smoke alarm installation for your business, rest assured that your smoke alarm goes off together with a reliable sprinkler system to protect your business even without being there.
What can Gordon's Powers provide?
We provide every service you may need for your smoke alarms such as:
Smoke Alarm Repair – We attend to problems in smoke alarm devices such as battery replacement, repair of broken sensor, loose wiring, and disconnected lines. We make sure that every little detail in your smoke alarms is checked to properly execute the necessary repair.
Smoke Alarm Installation – Being our main service, we have the best skills in installing devices. We have the best knowledge of the different types. We can perfectly recommend any type that is best for every property.
Smoke Alarm Replacement – We can replace existing smoke alarms with brand new and latest ones to even increase your safety. A complete service will be provided. Removal of your some alarms and rewiring will be done on our part. You can have an all brand new installed smoke alarm.
Smoke Alarm Maintenance – To make sure that your smoke alarms are from damage, our team will perform the best checking and maintenance repair. This helps you save your device and allow them to work longer plus cutting off from expenses in repeated installation.
To provide honest services, all of our services are quoted beforehand. We discuss every service needed with the clients. Rest assured that we will exceed your expectations and provide you with the greatest satisfaction.
Switchboard/Fusebox Repairs Upgrades Matraville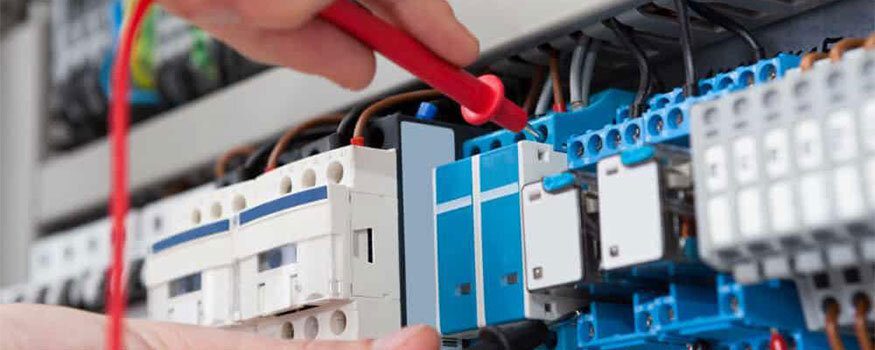 Turn your property's electrical capacity into a more convenient one with the help of switchboard/fusebox repairs upgrades Matraville. Be able to use more appliances and machines in your property with an upgraded fusebox done by the expert team of electricians from Gordon's Powers. Experience the best services like never before. More than a decade experience in providing the service will exceed your expectation.
In the years that passed, our valued customers are provided with the safety they need with a reliable switchboard or fusebox. For this, we are highly recommended across Sydney due to our helpful and friendly service.
Benefits of a Fusebox Upgrade
Every upgrade, your electrical systems circuits are upgraded as well by having additional circuits. For this, you don't have to worry of overloading when plugging appliances.
With more safety switches, it is easier to reset your circuits whenever you experience an issue in your system.
You never have to be alarmed of lights flickering on bulbs and appliances that are caused by overloading.
Experience less tripping of switches or fuses in case of any problem in your circuit.
Why choose our team's services?
We are available to attend to all your electrical emergencies with our 24/7 availability. We can perform emergency repairs even at night and on holidays when you need an emergency electrician the most. All services are discussed briefly with the property owners. We have affordable rates on top of our reliable and excellent services.
What more can we offer?
Excellent Repairs – Our team respond to all types of small to big fusebox problems expertly. We treat every repair as a challenge. We do our best to bring out the best results and long-term solution. We have the best materials to use for improving more of your fusebox conditions.
Thorough Check-up  – It is important to maintain your switchboards to help it work properly. Moreover, parts can be kept in their condition to avoid wrecking. In this way, your electrical system is more protected.
Fusebox or Switchboard Relocation – Our team can perform all types of service you need for your fuseboxes. We can do a relocation or replacement which depends on your requirement.
Hot Water Heater Repairs Installation Matraville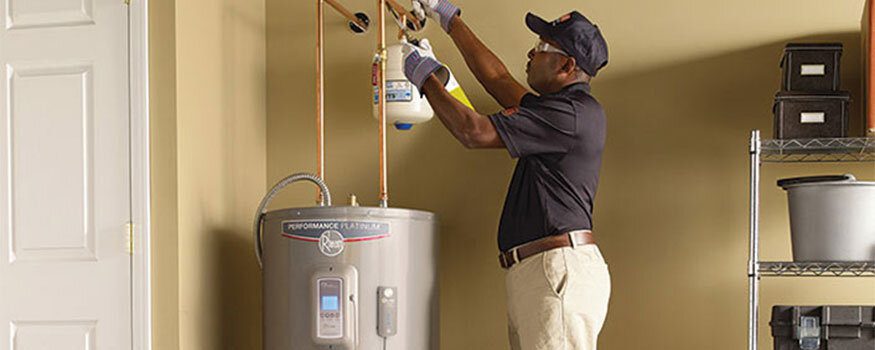 Is your hot water heater system taking too much time to heat water? You need to have it checked to know the origin of the problem. Prompt checking can reduce the chance of additional damage to your water heater. Have your dependable electricians to supply you prompt action. In Matraville, you have Gordon's Powers to perform your entire Hot Water Heater Repairs and Installation.
We have the most skilled and experienced team. Being in the business over the years, we continue to grow and provide trustworthy & most reliable services to our valued customers. This has made us highly recommended across Matraville.
We now have the highest knowledge in Hot Water Heater instalments. Plus, we could recommend the type unit that is most beneficial for use in your home. Here will be the following types:
Standard Hot Water Heater
This hot water heater has a storage tank wherein water stored and heated for use. This unit supplies many homeowners who have a big demand for hot water with benefit. We also recommend this to hotels and flat owners.
Tankless Hot Water Heater
This water heater uses warming coils to heat the water only when a water valve is switched on. It doesn't have so there is absolutely no hot water ready for use instantly compared to the traditional hot water heater, a storage tank to keep water. Water can't be used simultaneously using a tankless hot water heater.
Gordon's Powers can attend quickly to repairs your hot water heater needs. Look out for signals that suggest an issue with your hot water heaters.
Water Too Hot to Touch – Water that's too hot can hurt you. Thus, the reason behind the problem needs to be assessed promptly. The situation will be checked by our electricians. We could repair your existing thermostat and parts. But if the damage is just not repairable, we are going to perform a replacement of the component.
No Hot Water – The first to check for this particular dilemma is the power source. Is the device stopped up correctly? The problem still exists and when the answer is yes call your Gordon's Powers to manage it. The thermostat could possibly be fully broken or there is a problem with all the circuit where the water heater is connected.