Level 2 Electrician Centennial Park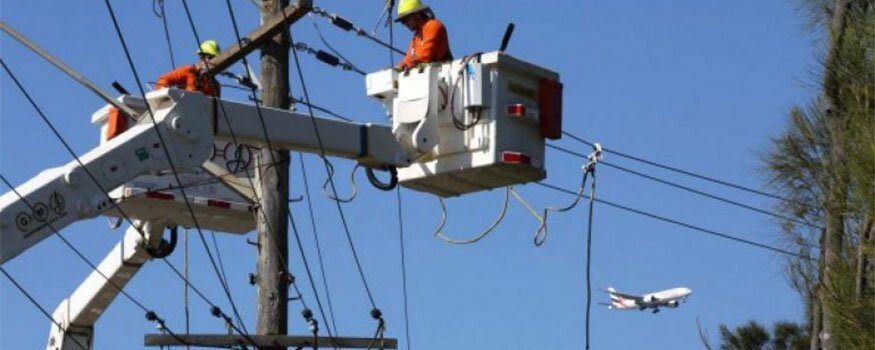 Do you need help from a Level 2 Electrician Centennial Park to achieve the ultimate convenience of having a quality electricity for your homes and business use? Gordon's Powers is a licensed electrical and contracting business in Sydney with more than a decade of strong experience in providing Level 2 assistance.  We have local Level 2 Electrician Centennial Park who are experts in delivering effective electrical works for both residential and commercial settings.
Gordon's Powers is famous in delivering first class Level 2 electrical installations, movements and repairs within Centennial Park. Although Centennial Park only has a small portion or residential area, we do not deny our service to its people. Each of our local Level 2 Electrician Centennial Park carries a strong sense of responsibility and are all eager to help built a safe community free from any electrical mishaps.
Consumer Mains Repairs Centennial Park
If you are using either a single or a three-phase consumer main, Gordon's Powers can perform precise repairs on it. We can handle any Level 2 works on both small-scale and large-scale projects. Problems with consumer mains may happen at any hour of the day or night. This is not a problem for us as our licensed Level 2 Electrician Centennial Park can work flexibly at your convenience. We have the right tools and safety equipment that can repair your meter boxes, point of attachments, power lines, power poles, underground consumer mains and others.
UV Damage Consumer Mains in Centennial Park
Gordon's Powers is extremely cautious when dealing with UV damages on power lines. It is a tough job to be dealing with live wires inside your energy network's domain. That is why we have sought and had been granted authorisation by Endeavour Energy and Ausgrid networks to perform Level 2 operations within their network. If you received your UV defect notice, just give us a call and we will rectify it, as simple as that. Most of all, we will give the price upfront and you can even compare it with others, we have the lowest rate in the market who can guarantee you with professional service.
Overhead Consumer Mains
You can rely on Gordon's Powers Level 2 Electrician Centennial Park to install overhead mains whether it is needed in public settings or private properties. We will not leave the burden of having to find a team to provision your overhead mains when you can have our team to finish the job and cleanup once done.
Gordon's Powers can organise the following work for you, no hassle required:
Fuse equipment repair and replacement
UV Damage defective notice repairs
Installation of underground consumers mains both single and three phase systems 24 hrs
Off-peak relay installation and associated metering equipment
Repair of single and three phase consumers mains 24hrs
Point of Attachment relocated or repairs
Electricity system capacity extension and upgrades
Electricity metering equipment installation
Connection of your mains service lines to the local electricity network
Disconnection of your mains service lines from the network for minor repairs
Permanent disconnection of your mains service lines for building demolition
Private power pole and underground pillar installation, replacement and removal
Upgrade your existing service from single to three phase or just increase the supply capacity for extra load requirements
Connect your mains service lines to the network and energise your installation.
Emergency Electrician Centennial Park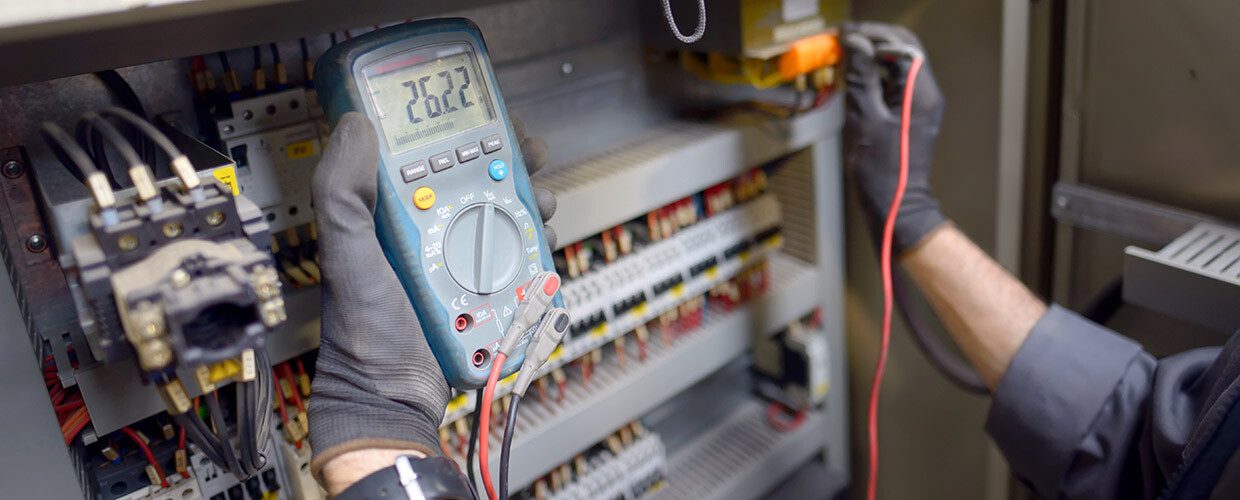 Experiencing some trouble with your electrical system now? Engage Gordon's Powers Emergency Electrician Centennial Park to work on your electrical trouble the professional way. We have been dedicating ourselves in the frontline to give you the best services for your protection from electrical problems. We have been providing over than 10 years of reliable emergency response to valued customers across Sydney has given us commendations and positive feedbacks. We continue to grow our excellent skills to even surpass all levels of customer satisfaction.
When you are challenged by an electrical emergency, have the best team of Emergency Electrician Centennial Park at Gordon's Powers to respond to any type of electrical problem within your property. You have Gordon's Powers emergency electrician to rescue you from some of the common types of electrical emergencies that need immediate attention.
Call Gordon's Powers in any event of:
Electrical smell
Live wires caught up in trees
Dangling or hanging power lines
Fallen power poles
Water in contact with wires
Blown appliances, powerpoints and switches
Wirings getting hot
And more
Points to consider:
Overloading – This case occurs when there are too many devices and appliances connected to only one circuit. You can have Gordon's Powers to properly evaluate your electric demands and correlate it with your current switchboard support and your wirings. If needed, we will install more powerpoints and perform emergency rewiring. We will also provide proper recommendations that would improve your electricity usage.
Short circuit – This occurs when two wires are in contact with each other. Your local emergency electricianshould have the issue checked right away to perform the best repair to the circuit as well as affected parts.
Why Gordon's Powers emergency electrician is the best to call?
We provide 24/7 emergency electrician to attend to you anytime.
Our most noteworthy aptitudes and experience have settled several effective operations.
Our fair service guarantees you the correct solution with no concealed charges.
We offer exceptional offers and reasonable rates.
We are the fastest team to go to your place and tackle your electrical crisis.
When experiencing an electrical emergency even in the middle of the night, you never have to worry. You have your Gordon's Powers 24-hour Emergency Electrician Centennial Park to help you in every way.
Smoke Alarm Installation Centennial Park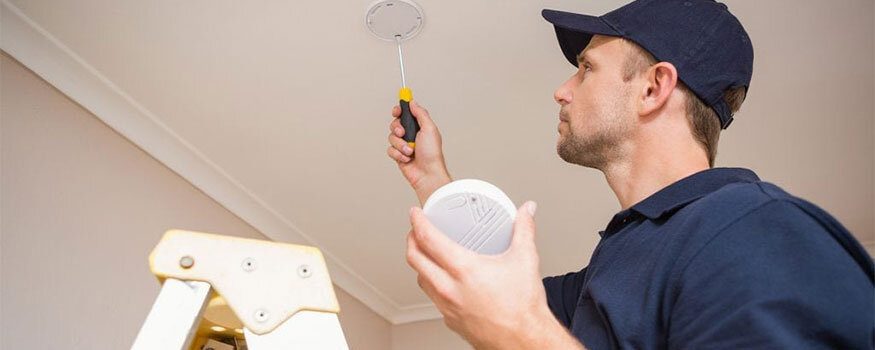 How far will you go to protect your family from threats of fire? Check out Gordon's Powers Smoke Alarm Installation Centennial Park and our substantial range of smoke alarm solutions for residential settings. We have over 10 years of full-time service to the people of Centennial Park as well as surrounding locations in Eastern Suburbs Sydney.
When it comes to your family's safety, money should not be a problem. The good thing about Gordon's Powers is that you won't have to worry about paying too much. Gordon's Powers understands all our customer needs. As far as safety is concerned, our business never charge our clients with expensive rates like they can't almost have a smoke alarm installed at all. We make sure that our smoke alarm installation Centennial Park service stays affordable with the highest quality of workmanship included.
A fire could be insanely unstoppable when it is not learned immediately. The purpose of smoke alarms is to provide an early detection of fire that will warn everyone to vacate the place. Gordon's Powers will give you the relief knowing that when you have our licensed electricians to install your smoke sensors, your smoke alarm system will be perfect and sound.
Gordon's Powers follows rules set by Standards Australia and other government bodies that strictly monitors the effectiveness of smoke alarms. For domestic settings, Gordon's Powers has set our checklist and parameters for all our electricians to follow to make sure we adhere to standards:
Proper Install Points
The positions of smoke detectors in your homes are essentially important. In Centennial Park, Gordon's Powers follow the rules established by Fire & Rescue NSW to have each sensor systematically arranged in the following locations:
In Sleeping Areas– People are always vulnerable when they are resting. If smoke sensors are installed inside the bedrooms, it will alarm to warn you and also your loved ones of a fire outbreak give you enough time to vacant without delay.
At hallways linking every area– Gordon's Powers could hardwire smoke detectors or install wireless sensors in entrance halls connecting sections of your home. This could sufficiently inform the family of fire existence.
In each staircase adjoining the level of the building – It is advised to install smoke sensors in every staircase connecting each level of a home, pads, high-rise loft spaces or a workplace to expedite the evacuation of everyone wherever they may be within the house or building.
Switchboard/Fusebox Repairs Upgrades Centennial Park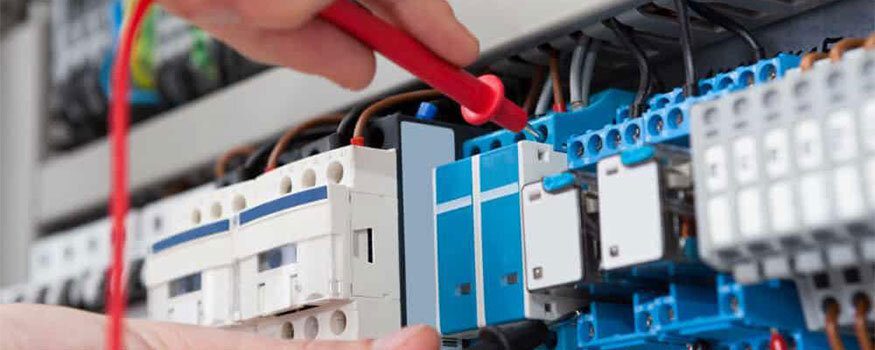 Are you looking for a lifetime warranty on labour and parts? You got it all with Gordon's Powers Switchboard/Fusebox Repairs Upgrades Centennial Park. If you come to us, we assure you that we will give you what you are looking for. Our business is fully insured and we provide years to lifetime warranty on labour and parts. We are your reliable switchboard specialists who can give you the truest service you have never experienced in other contractors.
Gordon's Powers has more than 10 years of pure as well as a solution for any switchboard matters within Sydney. All our regional Centennial Park electrical experts are accredited and certified to take care of any kind of electrical jobs. All our switchboard experts share a high level of professionalism as we deliver our switchboard services with grace and fashion.
Switchboard Fault-finding
Theoretically, switchboards or fuseboxes run in an ideal degree throughout the first five years. Past that, it is anticipated to run into some trouble and affects its performance. Gordon's Powers can do a full inspection to spot even the smallest problem so it can be fixed as soon as possible.
Fusebox Upgrades
A switchboard or fusebox upgrade is just required when your malfunctioning switchboard is not repairable. Depend on Gordon's Powers Switchboard/Fusebox Repairs Upgrades Centennial Park as we provide you with an efficient upgrade remedy that would certainly profit your pocket. We will also ensure that you enjoy the benefits of installing RCDs and surge protectors on your new switchboards to give you full protection against intermittent voltage and current flow that can badly damage your electrical system.
Switchboard Fixes
When managing switchboard issues, it is constantly recommended that you seek help from a qualified individual to do the job. With Gordon's Powers, you are guaranteed to work with a licensed electrician who can finish any repair job without indicators of the problem being still present after we finish any kind of repair.
Gordon's Powers is very strict when it comes to safety in doing repair and also very carefully perform the task to guarantee your safety and security in all times. We conduct top quality repair work and also replace faulty components with better parts as well as provide a lifetime guarantee on services. With our repair solutions, you will certainly enjoy a hassle-free switchboard assistance.
Hot Water Heater Repairs Installation Centennial Park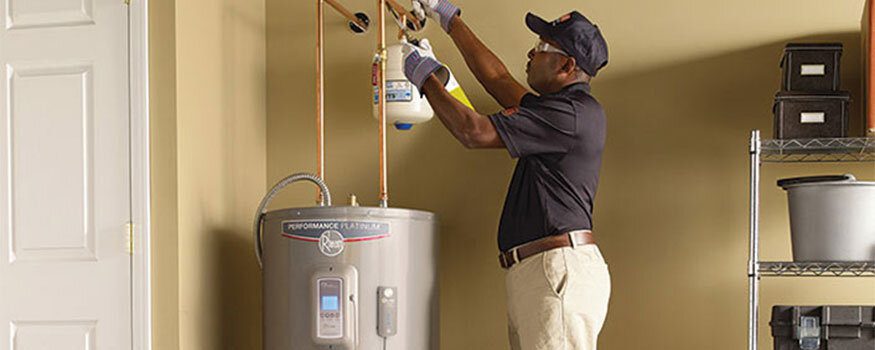 Are you enjoying a nice hot shower and suddenly ran out of hot water? Call your local Gordon's Powers Hot Water Heater Repairs Installation Centennial Park to have it troubleshot and repaired at the first visit. Fixing a hot water heater is not a simple task. In fact, even a basic repair should not be performed by unauthorized people as they may be at risk of the electrical dangers. Only entrust this job to licensed hot water heater repairmen from Gordon's Powers. We have actual and on the spot experience on any type of hot water heater for over a decade.
Gordon's Powers Hot Water Heater Repairs and Installations Centennial Park service is prompt and always available to welcome your inquiry for any of your hot water heater concerns. We are trained to perform unbeatable hot water repairs and finish quickly finish any hot water heater installation projects in and out of Centennial Park. Our services also cover pipes and gas fitting works that are related with gas hot water heaters so you don't need to procure a different group to get your hot water heater tank running in a matter of moments. Our team is adequate to give repairs and installation of any hot water heater.
Gordon's Powers can efficiently provide solutions with the following common hot water heater problems:
Running out of hot water
There are a lot of reasons why you could be experiencing this problem. One of the common cause is that your old water heater is unable to support your current hot water demands. This is possible as your family may have grown which means that your water heater is having a hard time to produce hot water especially when everyone requires it at the same time. Gordon's Powers will evaluate your hot water consumption versus the flow of water and your current hot water heating appliance. Once confirmed, we may replace old and worn out parts or suggest for a hot water heater upgrade.
Very high hot water temperature
If you observe that your hot water is hotter than normal, there could be a problem with the flow of cold water towards your hot water heater. To be sure, call Gordon's Powers and we can easily point out where the problem lies. We will check all pressure and water supply valves to normalize the flow of cold water. If there is less cold water, your water heater will tend to reheat the already hot water.