Level 2 Electrician Elizabeth Bay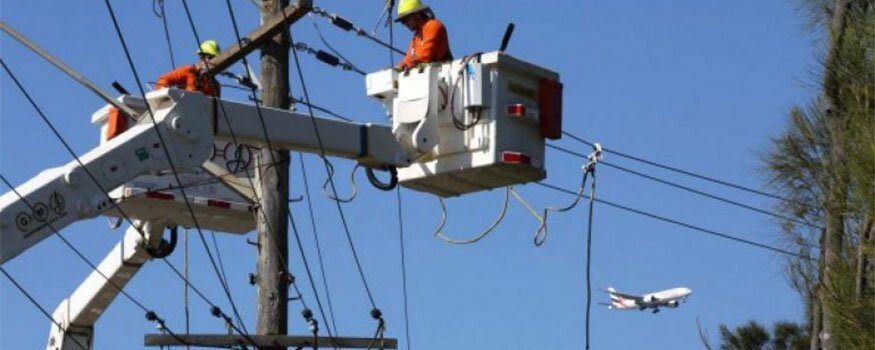 Get your consumer mains checked only by professional Level 2 Electrician Elizabeth Bay. For that, Gordon's Powers is the best choice. Having been in the business for more than 10 years now, we are highly known for our excellent performance and prompt service. We keep our goal of keeping our clients' safety by extending helpful services. We have licensed Level 2 Electricians that are permitted to work on Ausgrid and Endeavour Energy. Rest assured that you'll get quality repairs and installations.
Gordon's Powers team of expert Level 2 Electricians offer different types of services for your convenience. Here are the following:
Overhead and Underground Service Line Installation
There are 2 different types of service line which are the overhead and underground. Our team is highly experienced in the installation of these lines. Every installation is planned thoroughly and discussed with the clients. For overhead service lines, we use the best quality of UV proof cables. For underground lines, we can also perform the excavations wherein the cables should be installed. Using waterproof and PVC pipe protected cables, your underground lines are sure to stay strong in the long term.
Consumer Mains Repair Elizabeth Bay
Service lines may experience different types of problems that need immediate repairs. A common repair we perform is the UV damage consumer mains Elizabeth Bay repair or overhead service lines. UV can put serious damage on low quality and old cables. It brittles the insulation causing it to crack and fall off. This requires attention. Our team of Level 2 Electrician Elizabeth Bay will increase the insulation of the cables. In worst cases, we highly recommend a replacement of the entire line. Another type or repair is the consumer power pole. If you have an existing power pole that already had too much connections, we can perform a perfect fix by disconnecting the lines and reconnecting them in an organized way. This type of line repair helps prevent malfunction and damage to your lines.
There are also cases of power loss on properties. If this is not caused by your local distribution network, then your mains should be checked. Your main power line might have got disconnected. We can respond fast to the situation and solution will be provided.
Our team can handle more repairs, installations, and upgrades in consumer mains. We have everything you need and these services are offered in affordable rates. Remove all your worries and turn to Gordon's Powers Level 2 Electrician Elizabeth Bay.
Emergency Electrician Elizabeth Bay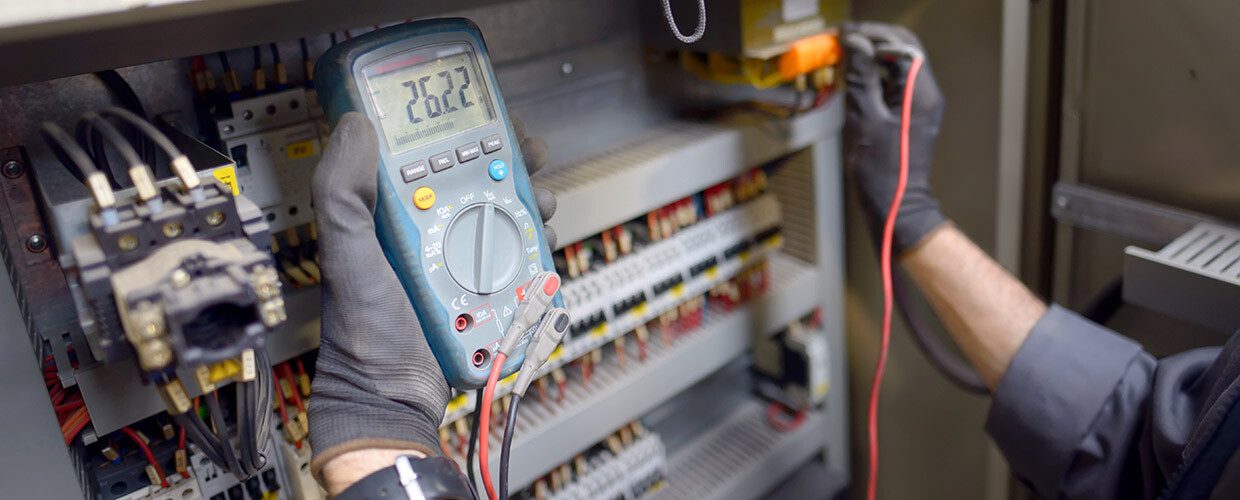 Remove all your worries from electrical emergencies by having the fastest team to respond to it. You have Gordon's Powers Emergency Electrician Elizabeth Bay to respond promptly to any emergency repairs and installation you need. We are proud to extend our trusted services across Sydney. For more than a decade of providing electrical rescue services, we have saved many families and properties from electrical dangers. It is our goal to continue this support to our valued customers in more coming years.
It is important to have knowledge with the common signs of electrical emergencies that every property may experience. The following signs require great attention to avoid potential hazard.
Flickering Lights and Appliance Lights – This is likely a normal situation for lights. However, if it occurs frequently and is even present on appliance lights, it warns about an overloading. Using too much appliances and lights that are connected only in one circuit can cause it to overload. The circuit can't handle the demand causing the lights to begin malfunctioning due to inadequate power. Upon seeing this sign, you need to have your circuits checked quickly to help avoid more danger to happen. Call your local emergency electrician Elizabeth Bay right away.
Short Circuit – This occurs when an electrical flow goes an unintended path. It is commonly caused by open or broken wires, and these wires are commonly hidden behind walls. A sign that you had a short circuit is when the appliances connected to the circuit suddenly had a popping sound and gradually damaging them. Have your local 24/7 emergency electrician respond to the problem. We will check your internal wirings and have them fixed to avoid short circuit in the future. To prevent this from happening, we can also check other circuits of any wiring damage.
Too much extension wires – Most household or property only have one working circuit. All appliances and gadgets are connected to the same circuit with the use of extension wires, which makes it easier for them to power everything in every corner of a small property.  However, this can pose potential danger, damage, and fire. What our team can do is perform emergency installation of additional circuit to a property's electrical system.
We can do everything to save our clients from these stressful electrical emergencies. Being available to answer your calls 24/7, rest assured that your electrical problems will be attended to soon.
Smoke Alarm Installation Elizabeth Bay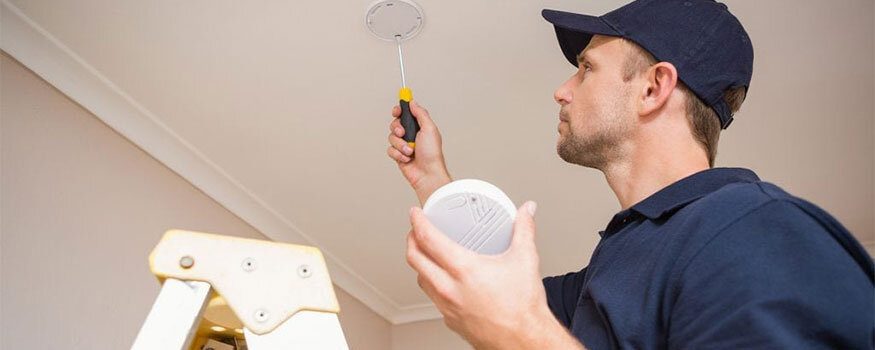 Are you in search of a team who can perform complete Smoke Alarm Installation Elizabeth Bay? No need to look further. Your best team of electricians from Gordon's Powers are the best to do the task you need. With over than a decade of experience in smoke alarm installation, rest assured that your smoke alarm needs are in expert hands. Providing excellent services, in the long run, has improved more of our skills and knowledge regarding smoke alarms. We guarantee your satisfaction with our smoke alarm services.
Aside from installation, we can also provide the smoke alarms that clients require. We could recommend the best types of devices that will work best for every type of property. To  help  decide, here are the following types:
Ionization Smoke Alarm – This alarm works with a small amount of radioactive material. It works best on detecting raging fires. These raging fires are commonly caused by burned chemicals, explosions, and easily  burned materials that are triggered to grow bigger due to ventilation. 
Photoelectric Smoke Alarm  – The photoelectric smoke alarm uses a light source to operate. When the smoke passes the light beam, some particles of light scattered by the smoke will trigger the sensor and sends the alarm to tick on. This is the type of alarm that is specialized in detecting slow smouldering fires.
Dual or  Combination Smoke Alarm – This is a combination of both Ionization and Photoelectric Smoke Alarm. Having this device installed can protect your property from slow smouldering fires and rapidly growing fires.
Gordon's Powers can also perform the following services:
Smoke Alarm Repairs
There are many malfunctions your devices may encounter such as chirping sound and no sound. If your device has a chirping sound, the device itself is dirty causing the sound to not sound as clear as it is supposed to. Another reason is poor batteries. If your smoke alarm doesn't produce any sound at all, this indicates a couple of problems such as dead batteries, disconnected line, loose wiring, and broken device in worst cases. Our team can perform cleaning of your devices and battery replacement. For no sound, we will identify the main cause. Appropriate repairs like wiring and parts repair /replacement will be performed to get your device to work again.
Smoke Alarm Maintenance
Always prevent your smoke alarms from wrecking by getting our maintenance service to prevent damage and malfunction.
Switchboard/Fusebox Repairs Upgrades Elizabeth Bay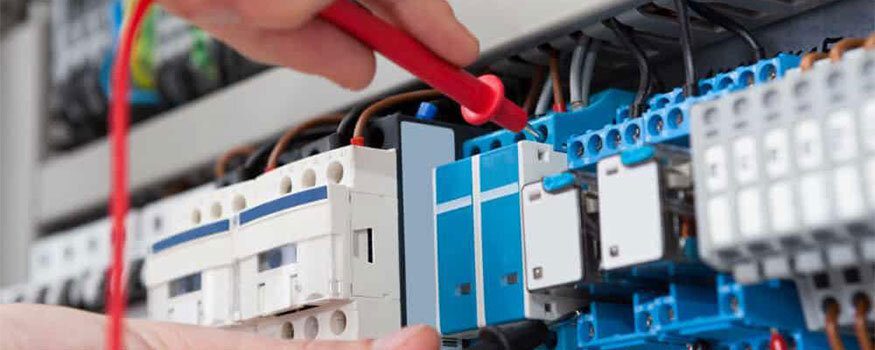 Do you need an expanded electrical capacity for your home? Have your switchboard/Fusebox Repairs Upgrades Elizabeth Bay done by Gordon's Powers. Our team has been performing this task for over than a decade now. With our experience and skills, we are the best to provide you all job you need done for your fuseboxes. We have turned many property's switchboards and fuseboxes into their best.
Due to our long experience, we have encountered the oldest type of fusebox that many property owners are still using by this time. As technology continues to advance, our use of different appliances and devices increased at the same time. An old fusebox can't handle this generation's technology. A normal household uses numbers of appliances such as refrigerator, washing machines, dryers, air-conditioner, and more; an old modeled fusebox can get damaged as well as the appliances connected to the circuit. Due to these reasons, a switchboard and fusebox upgrade highly recommended.
An upgrade have many benefits to your electrical system and to you as well. Here are a couple of advantages of a switchboard/fusebox upgrade Elizabeth Bay:
Expanded Electrical Capacity – An upgrade allows you to have a larger electrical capacity. This enables electricity to run smoothly and generate your appliances at their best. With every upgrade, there is also in need to upgrade your electrical system such as adding more circuits. With this, the risk of overload will be reduced.
More Circuits and Safety Switches – Aside from additional switches, an upgraded fusebox will have more safety switches. These will help control your circuits more. When switches trip due to an electrical problem, resetting them will easily solve the problem.
Worry Free – The best benefit of the upgrades is less worry and stress. Rest assured that your upgraded fuseboxes can handle your circuits and electrical use. Moreover, you have the most reliable team to be with you in case you need switchboard/fusebox repairs upgrades Elizabeth Bay.
Gordon's Powers also performs reliable and excellent repairs. Tripped fuses and switches are common problems that we encounter. These have to be checked promptly to identify the underlying cause. Our team can perform further evaluation of your system to correct the main problem. Maintenance service is also offered to help monitor your fusebox's condition. All these services are offered in affordable rates through the years. We always keep your satisfaction guaranteed not just with the expert job done but also with our affordability.
Hot Water Heater Repairs Installation Elizabeth Bay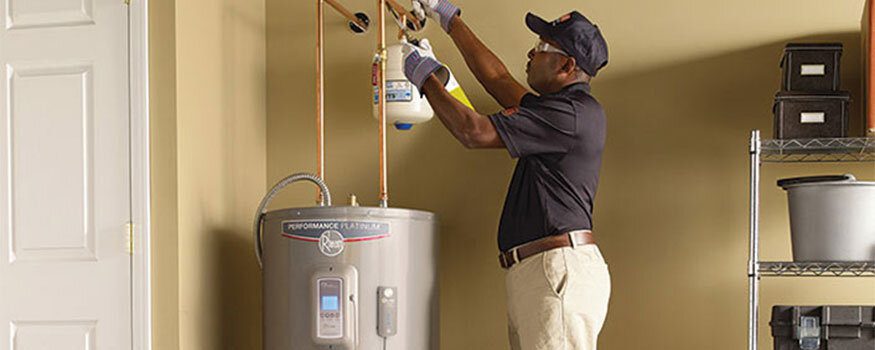 Do you need your hot water heater relocated? Have it done efficiently by Gordon's Powers Hot Water Heater Repairs Installation. Whether you need it uninstalled or transferred to another location or property, we can easily handle it. Our over than a decade experience in the task has made us highly trusted by our valued clients in Sydney. We have complete services to offer for all your hot water heater needs.
Turn your hot water heaters into the most dependable ones with our following services:
Hot Water Heater Repairs – To solve any problem your hot water heater may experience, our team is the best to call. Some signs you need to pay attention to are no hot water and water too hot to touch. These are the simplest signs that you need your hot water heater checked soon.
Hot Water Heater Maintenance – We can help you maintain your hot water heaters with scheduled check-ups. Small repairs and parts installation will prevent your units from getting more serious problems.
Hot Water Heater Installation and Replacement – Gordon's Powers has the best quality hot water heaters to choose from. We provide complete service starting from consultation, evaluation, planning, then the installation. For existing hot water heaters that need replacement, we can do the removal of the old water heater including the wirings and other connections. This is the same with relocation of your units
Here are the following types of hot water heaters we can install:
Gas Hot Water Heaters – This is one of the most common type of water heater preferred by many property owners due to its ability to heat water effectively. This enables you to cut off cost compared to electric hot water heaters.
Electric Hot Water Heater – This can have a larger operating cost, however, it is highly reliable in heating water faster anytime. By simply turning the water valve, water is heated immediately for ready use. This type is also called the Storage Hot Water Heater. With a storage tank, heated water is stored and is controlled or monitored with the use of a thermostat.
Solar Hot Water Heater – This type of hot water heater that uses alternative energy is preferred by clients who are ready to invest more initially for solar panels to be able to cut off costs in the future. The power collected will be then used as power source of the hot water heater.