Level 2 Electrician Birchgrove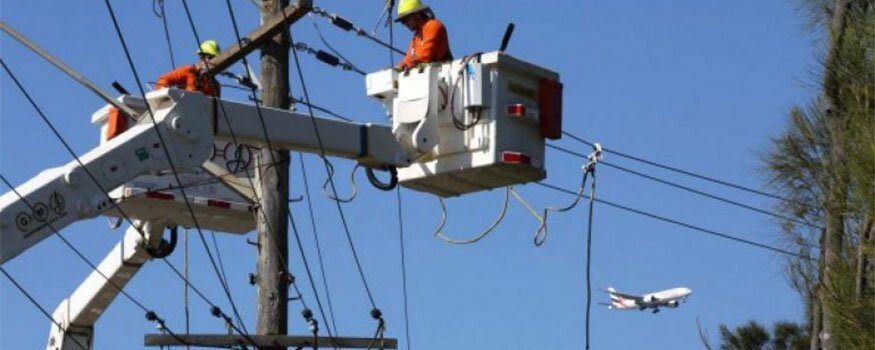 Are you looking for well-experienced Level 2 Electrician Birchgrove to do power line work for you? Gordon's Powers has fully licensed Level 2 Electrician Birchgrove that can work on overhead and underground mains with no worries. All our Level 2 electricians have undergone intensive training and have full authorization to work on Endeavour Energy and Ausgrid networks.
When you want help from a Level 2 Electrician in Birchgrove to work on consumer mains and want the job done efficiently, you can always choose Gordon's Powers and we have all the best electricians you need. Whether you are a homeowner who needs help with your home service mains, a contractor or builder looking for a partner to carry out all electrical works for you or a business owner looking for a team of best electricians to handle all your electrical needs, Gordon's Powers has no problems working with you.
There is no small or big job that we cannot do. Our team of Level 2 Electricians can also do customised job according to your requirements and we will do our best to make it happen. There is no electrical challenge that we cannot overcome and our capability to handle all types of Level 2 electrical activities is limitless.
Our service includes but not limited to:
UV Damage Consumer Mains in Birchgrove
Definitely one of the electrical problems that need immediate rectification are the UV defect notices issued by Endeavour Energy or Ausgrid. If you received one, you can talk to Gordon's Powers and we can get our best team to check on your UV damaged cables. We can repair the exposed cables by adding more insulation or replacing the cables if the damage is already in the worst condition.
Consumer Mains Repairs Birchgrove
Dealing with consumer mains should only be handled by Level 2 electricians. And you need to hire the expert team at Birchgrove. With Gordon's Powers, you can trust that our customers always comes first. If you encounter any problem with your overhead or underground service mains, need assistance with your problematic single or three phase mains or have issues with blown fuses, you can always refer to our excellent service and we will never fail you.
Metering
If you need help with meter installations for new electrical provisioning or a newly applied off-peak relay electricity, Gordon's Powers can install the required meter and will test that it is working accordingly.
Emergency Electrician Birchgrove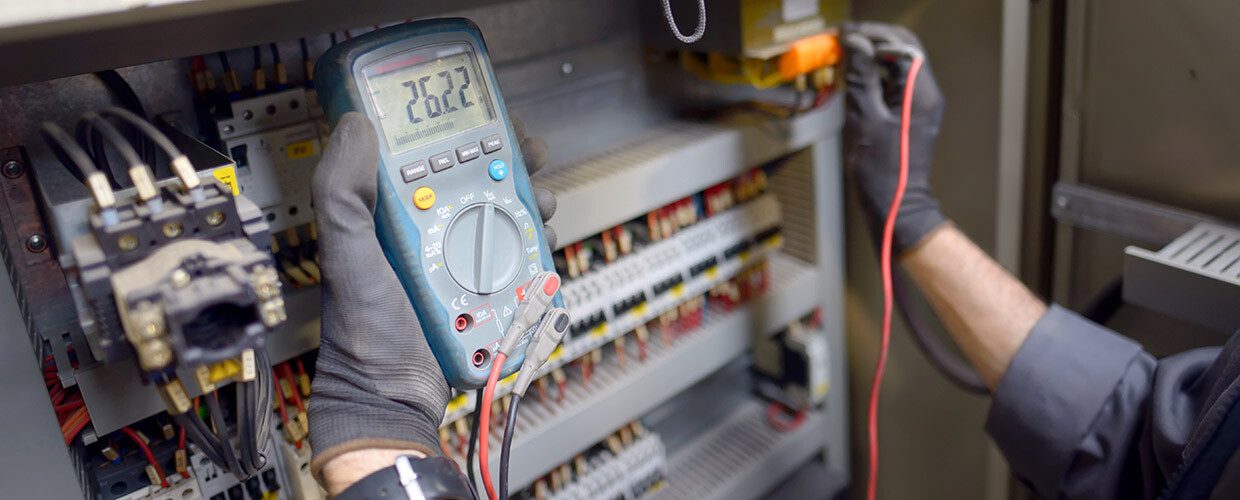 Do you notice your electrical wirings get hot even when only two or three appliances are running? It is better to have an Emergency Electrician Birchgrove to go to your place and check on your electrical circuit before this simple concern transforms into a full blown electrical problem. By this reason, you can reach out to Gordon's Powers and we can activate our Emergency Electricians at Birchgrove to work on your problem right away.
An electrical emergency does not necessarily always mean a life and death situation. Often times, the small signs can trigger a widespread problem if not given proper attention and action. Below are some of the common signs of a potential electrical emergency:
Poles struck by lightning
It can be a frightening scene to witness a lightning as it struck one of the power poles along your street or the one nearest to your place. When you witnessed one, have the focus to call Gordon's Powers Emergency Electrician Birchgrove and we can arrive to the affected pole and fix the problem, preventing further damage or harm to anyone. Do not think twice about our availability as our emergency response process is made strong whenever we face such nature-initiated electrical emergency.
Isolated power outages
If you keep losing power and it only happens to your homes or business buildings, there could be a problem with your electrical supply or panel boards. Get Gordon's Powers to help check on every part of your electrical system and quickly identify what is causing the problem. Our Level 2 emergency electricians can also do a fault testing on your service mains lines to look for any signs of high voltage or power surge that going through your electricity network.
Frequent circuit breaker tripping
If you lose power more than once or twice a week, there could be a problem with your electrical circuit. It could be that one of your circuits are overloaded or you have been hitting your electrical capacity, causing overload and the circuit breakers shuts down the power to stop further damage. Get Gordon's Powers 24-hour Emergency Electrician Birchgrove to test your electrical system and get it back to its normal function. If we confirm that your electrical capacity is already insufficient to run all your appliances, we will help you sort out how to increase your capacity to accommodate extra load.
Smoke Alarm Installation Birchgrove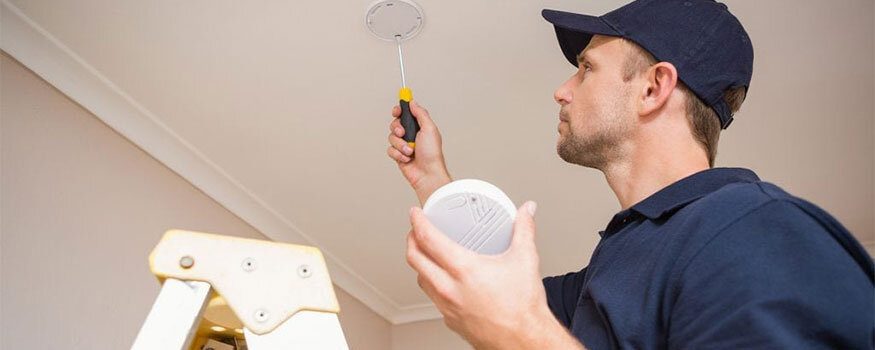 Are you having a hard time looking for the best Smoke Alarm Installation Birchgrove? Fire is one of the elements that we benefit most but if left uncontrolled, it can take away almost everything that we own and care about. In Birchgrove, every homeowner and business owner work with Gordon's Powers electricians to get the protection they need against fire. With our Smoke Alarm Installation Birchgrove service, you will find the confidence that every smoke alarm system that we install is fitted properly and tested to confirm that it is functioning accurately.
Gordon's Powers has more than 10 years of proven service to the people of Birchgrove. We handled minor to major electrical works and has delivered quality service in smoke alarm systems. Our team has fitted hundreds of smoke detectors of different types over the years within Sydney.
With Gordon's Powers Smoke Alarm Installation Birchgrove, we guarantee you with:
Smart Installation and Positioning
Smoke alarms are effective in detecting any fire breakout once it senses smoke, but it is even more effective when every sensor is placed in proper positions so no dead air areas are left. Smoke sensors, whether they are hard-wired or battery-operated, they need to be or not to be mounted in the following strategic locations:
Should be installed in the hallway with bedrooms grouped together for family dwellings.
Should be installed one for each hallway with bedrooms that are located in other parts of the dwelling.
For storey buildings with no bedroom, should be installed in stairways.
Should be installed in every bedroom and the hallways for inns, hostels, hotels, boarding houses and other buildings for accommodations.
Must be installed in buildings without sprinkler systems.
Same-day Smoke Alarm Installation
If you worry that it will take ages before an electrician can come to your place and finish the installation, then worry no more. Gordon's Powers Smoke Alarm Installation Birchgrove is a same-day service. From the estimate work up to the installation and testing, expect that everything is finished and all installation clutter is cleared within the day.
After-hours Service
Other service providers operate only during working hours. With Gordon's Powers, you can have our Smoke Alarm Installation service available even after hours in Birchgrove. There is no time that we cannot provide our service. We have everything you need when it comes to smoke alarm installations, repairs and replacements. Our team are also open to serve you during weekends. You are always free to choose your schedule and we will be there to attend to your smoke alarm needs.
Switchboard/Fusebox Repairs and Upgrades Birchgrove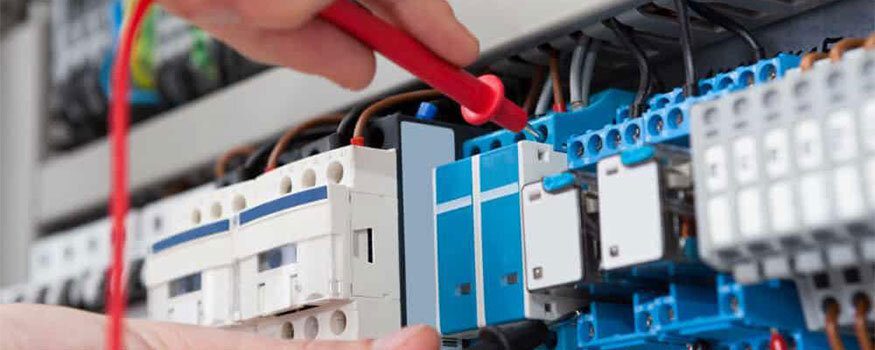 Has your building experienced a major power problem during a critical business operation? If this is one of your scenarios, you should probably call for a Switchboard/Fusebox Repairs and Upgrades Birchgrove service. Gordon's Powers has a more than a decade of pure and excellent service all over Sydney. All our local Birchgrove electricians are certified and licensed to handle any type of electrical works. We are experts in the areas of switchboard and fusebox repairs and upgrades and our team can offer prompt and quality service at all times.
When dealing with switchboard matters, it is always suggested that you get only the licensed electrical persons to do the work. With Gordon's Powers, you are ensured to have a sound electrical system with no signs of trouble once our team completes any repair works.
Switchboard Fault-finding
In theory, switchboards or fuseboxes operate in optimal level during the first 10 years. Beyond that, it is expected to encounter hiccups. Gordon's Powers can perform a complete function test and physical checks on your switchboards. Our switchboard fault-finding test is very reliable and guaranteed to detect even a slight abnormality so it can be repaired right away to prevent a big damage. We use the most advanced testing tools from trusted brands.
Switchboard Repairs
Proceeding every fault-finding tests that Gordon's Powers perform are repair works. Our team has the right knowledge in performing repair works and carefully carry out the job to ensure your safety at all times. We use high quality repair and replacement materials and we offer lifetime guarantee on all parts and services. With our repair service, you will have the confidence that you can save more with our quality repair workmanship that you do not have to buy a new one anymore.
Switchboard Upgrades
A switchboard upgrade is only necessary when your faulty switchboard is no longer repairable. You do not have to settle for another provider's suggestion to upgrade what you have right now. Trust Gordon's Powers Switchboard/Fusebox Repairs and Upgrade Birchgrove service as we always perform intensive tests to determine if your switchboard has reached its end of life. Our team are also highly-skilled electrical advisers that can give you an upgrade solution that would benefit your pocket and your home or office electrical system.
Hot Water Heater Repairs and Installations Birchgrove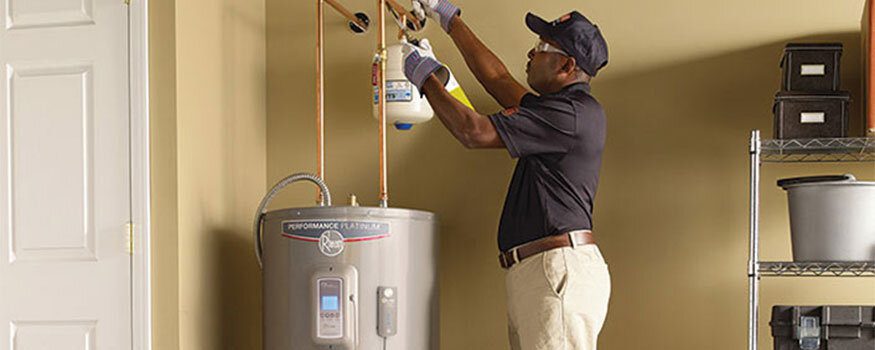 When it comes to any hot water needs in Birchgrove, you deserve to have hot water whenever you need it. Luckily, you have Gordon's Powers Hot Water Heater Repairs and Installations Birchgrove readily available upon your invitation to perform top quality hot water heater repairs and complete any installation for new water heater systems. Our Birchgrove electricians are also experts with the implementation of hot water systems. We can also cover plumbing and gas fitting works that is associated with gas hot water heaters so you do not have to hire a separate team to get your hot water heater running in no time. Our team is already sufficient to provide repairs and installations of your water heaters.
Gordon's Powers are already experienced in repairing and installing the below types of hot water heaters for homes and business use:
Electric Hot Water Heaters
Installing and repairing an electric hot water heater is not an easy job. In fact, even a simple repair should not be performed by non-licensed persons as the work may expose an individual with electrical hazards. Only highly-trained electricians from Gordon's Powers can completely install and repair hot water heaters during the first day of the visit.
Things to consider for electric hot water heaters:
Make sure that the new unit is compatible with your electrical system.
The size of the tank should meet the demands of your household. Gordon's Powers can help you calculate the rate per gallon per hour to know how much hot water it can supply for your hot water needs.
If you are planning to switch from gas to electric hot water heater, our Birchgrove electricians can help evaluate your current electrical load to confirm if your panelboard can support an additional hot water heater as part of your appliance.
Allow Gordon's Powers to offer you low energy but high yielding electric hot water heater and have the freedom to choose which suits your needs.
Only choose licensed electricians like Gordon's Powers Birchgrove electricians to handle your hot water heater repairs.
Gas Hot Water Heaters
If you are using gas hot water heaters, it is very important that all aspects pertaining to gas is maintained at proper condition. In case of any suspicious problems, contact Gordon's Powers right away and our gas hot water heater experts will diagnose if there is a possibility of a gas leak, pressure build up, gas passage blockage and others that cause the system to not produce hot water.
Aside from electric hot water heaters and gas hot water heaters, Gordon's Powers also handles solar and tankless hot water heaters.