Level 2 Electrician Enmore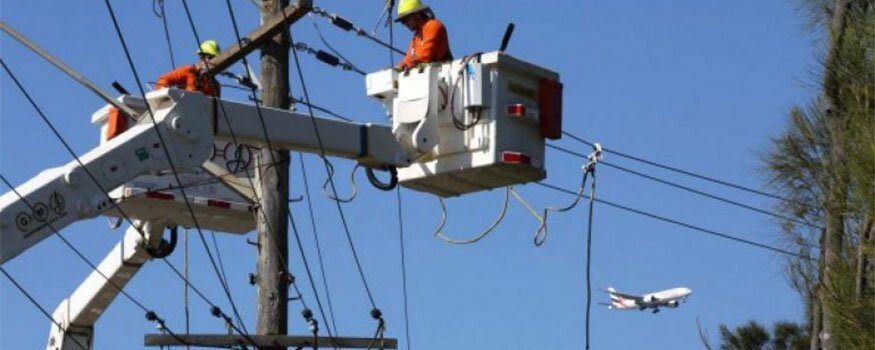 Electricity has been a necessity in this age. We use it almost all the time, and experiencing a disturbance from electrical faults will always cause inconvenience. Limit disturbing outage and short circuits. Keep your cable lines in good condition at all costs. Have a Level 2 Electrician Enmore check your service lines.
For over 10 years in the business, Gordon's Powers' certified and experienced Level 2 Electricians have performed successful complex electrical repairs and installations all over Enmore. We are the fastest team to respond to any of your electrical issues.
Choose Gordon's Powers Level 2 Electricians for these excellent reasons:
Our Level 2 Electricians are certified and experienced with continued improvement.
We have the fastest response to all electrical emergency 24/7
Authorized by Ausgrid and Endeavour Energy, we are allowed to operate on your service mains.
We perform repairs, installations, and maintenance for your electrical system.
We are experienced in all types of complex repairs and installations for your property's service lines.
Single and Three Phase Systems
We perform installations and repair of single and three-phase connections. Many users prefer in upgrading their connections to three-phase and that is when we perform a complete replacement. We do an advanced repair on blown up cable wires.
Metering Services
We specialize in off-peak relay installation, solar metering, and other metering equipment.
UV Damage on Cable Lines
Level 2 Electricians Enmore pays attention to the quality of your cable lines. After an inspection, if your cable lines are damaged by UV, they should be repaired or replaced right away to avoid malfunctions in your service line.
Consumer Mains Installations
Gordon's Powers is highly experienced in installing overhead and underground service lines to properties of any size and type. Before installation, we perform a keen evaluation of your area to plan your line location. We also perform parts of repairs and maintenance for decreased electrical problems. Switchboard upgrades are also offered for increased electrical capacity.
Experiencing an electrical fault in your service lines should be checked only by a certified Level 2 Electricians. Your Gordon's Powers team is the one you should rely on in cases like these so never hesitate in getting in touch with us anytime.
Emergency Electrician Enmore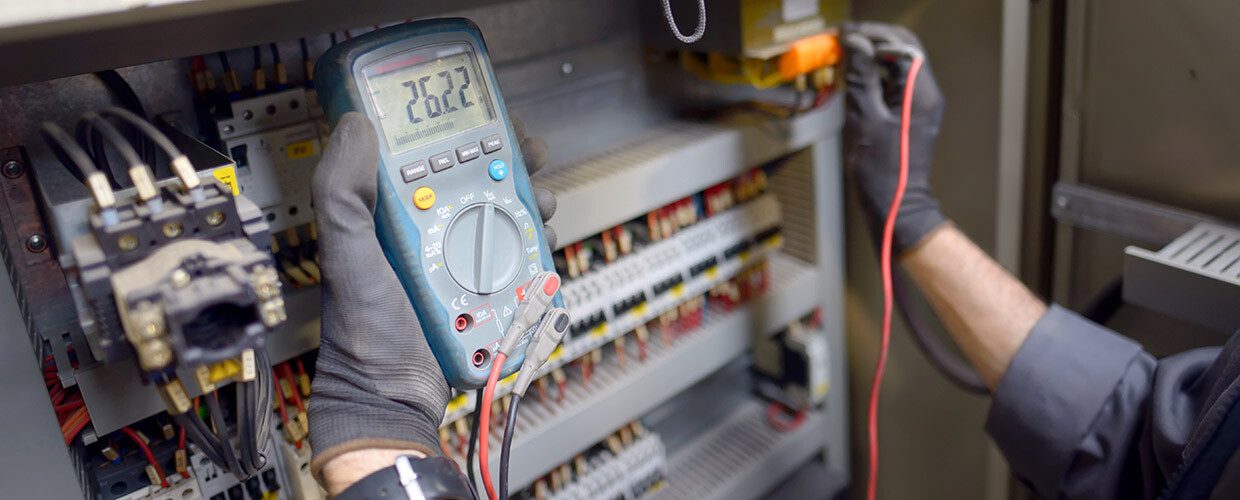 Do you see signs of electrical emergencies and don't know exactly what do? Then try not to attempt to fix them on your own. Instead, have your local Emergency Electrician Enmore to check and fix the problem. You can rely on Gordon's Powers, a long running electrical business that solved numerous electrical problems.
We have skilled and experienced emergency electricians who can solve all types of electrical issues that can be harmful to you, your family, and property.
Be alert and watch out for signs of electrical emergencies such as:
Power Outage
A power outage normally originates from the network provider. However, if the outage is not caused by the network provider, then a problem with your service lines may have caused it. Calling us emergency electriciansright away will help find the underlying cause. It is highly important not to touch anything until it is checked to avoid electrocution and others.
Bad Wirings
Bad wirings include loose wiring, burnt wiring, wet wires, and open wires. Any of these pose serious threats and more commonly, fire. All of these problems need immediate repair or replacement by your emergency electricians.
Not Working Smoke Alarms
Alarms are supposed to get your alerted. However, when alarms are not working, this decreases our safety from fire. It has to get fixed right away by your emergency electrician. The alarm must be checked of dead batteries, loose wiring, or damaged parts.
Burnt Rubber Smell
This type of smell typically comes from burning wires caused by short circuit. Some burning electrical smells can't be seen for electrical wirings are hidden behind walls or protective tubes. Once noticed, shut down the circuit's switch and call an emergency electrician.
Fallen Power Lines
This commonly happens because of strong winds and rain due to storm. Some trees may fall causing them to fall on electrical cables pulling power cables. Make sure to shut down your safety switch and call an emergency electrician to attend to the problem as soon as the weather gets well.
Electrical problems should be attended only by skilled and professional emergency electricians. You can only get the best from Gordon's Powers 24/7 Emergency Electrician. We have the best materials and tools to perform repairs and replacements. We take a look at the problem carefully and fix in a timely manner.
Smoke Alarm Installation Enmore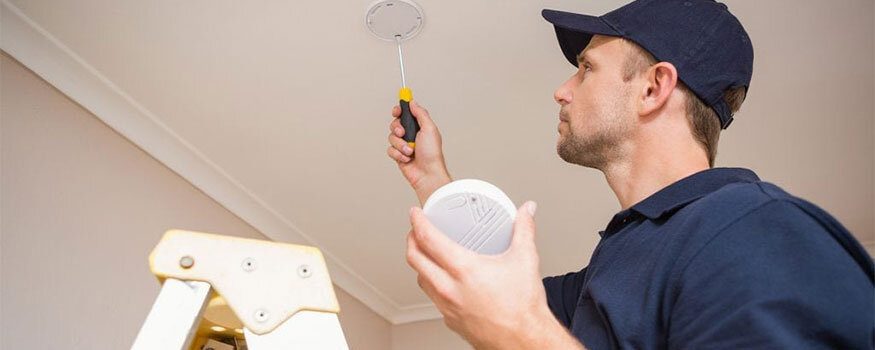 Begin increasing the safety of your property by installing a smoke alarm. There are easy to install smoke alarms. However, for a more reliable device, have Gordon's Powers electricians do the job for you. Rest assured that your Smoke Alarm Installation Enmore will be in a perfect condition.
Professional and skilled electricians of Gordon's Powers are highly experienced in installing highest quality of smoke alarms of any type. We install the types such as:
Photoelectric Smoke Alarms
This alarm is commonly installed to units of small space. Consisting of only one device, it alerts the whole unit of detected smoke. This is ideally installed in small homes where the alarm can reach all the areas.
Interconnectable Smoke Alarms
Having a network of connection, this type of alarm can be installed anywhere in unit buildings or huge residences. Using an isolation button, alarms can be easily turned off except for the alarm that first detected smoke. Our team is highly experienced in designing and installing the alarms in the correct areas.
Ionized Smoke Alarms
This senses rapidly growing fires. This could also be installed in homes and businesses. However, it is more advisable to be installed in less risky properties. For increased functionality, a combination of photoelectric and ionized smoke alarm is also available.
Gordon's Powers has been in the business for over 10 years now and we are highly recommended for Smoke Alarm Installation Enmore by our long-term clients for a number of reasons. We built a good reputation in the business.
Because having a quality smoke alarm is what you needed immediately for your safety, we perform tasks in a timely manner. We provide quick response to all inquiries and appointments. We never miss a project, and we make it ahead of schedule. We use high-quality smoke alarms and materials to install for your smoke alarm installation, Enmore. Behind the excellent services and features, we have affordable rates and special offers. Nothing will go wrong to your smoke alarms with professional and friendly electricians.
Getting a smoke alarm installation is beneficial. It is best to have it installed as early as possible to make sure you are safe from fire. Protect your home, business, and your people as soon as possible.
Switchboard/Fusebox Repairs and Upgrades Enmore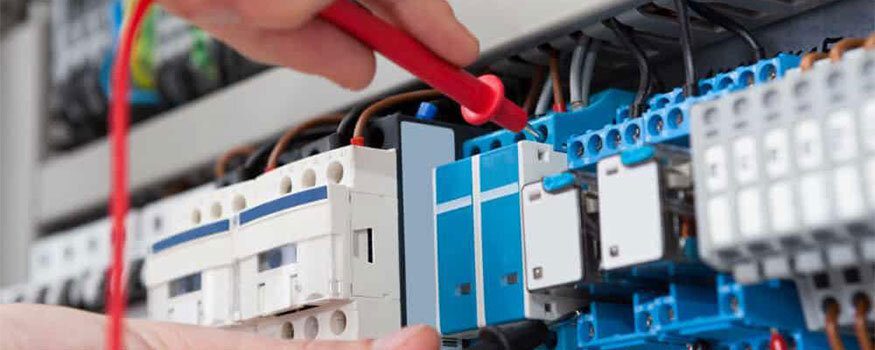 Do your fuses get tripped most of the time? This must mean that your fusebox needs extensive checking to make sure your electrical system is safe. Replacing fuses is not the best solution. Instead, you need a Switchboard/Fusebox Repairs and Upgrades Enmore to avoid tripped fuses.
For your upgrades, you can only rely on Gordon's Powers' team of professional and experienced electricians. We extended repairs and upgrades to many home and business owners in Enmore for over 10 years. We are highly dependable on immediate repairs and installs to improve your electrical system's safety. Having it means safety for your family and property as well.
Some people think that switchboard only works as a main switch. However, it plays a more important role in your electrical system. It is also a transmitter of electricity from one source to another. And, there is a specific amount of electricity that your switchboards can handle. We must all know that our switchboards have to fit perfectly a property's electricity demand.
Having incompatible demand and capacity can cause overloading. Here are some signs you need to watch out for:
The main purpose of fuses is to protect your electrical system. Instead of damaging your appliances, the fuse breaks the circuit right away when too much current is flowing. This ends up to fuses blown up.
This is a common sign of loose wiring and overloading. Lights and lights on appliances flicker when your fusebox can't handle the demand of electricity. Having multiple appliances plugged and working can cause an overload.
Gordon's Powers is highly recommended in Enmore for our wide array of services. We offer:
Switchboard/Fusebox Repairs Enmore – If you have an existing switchboard that had damaged parts, our team will perform repairs or replacement of other parts that can't be fixed anymore.
Switchboard/Fusebox Upgrades Enmore – Gordon's Powers is highly experienced in planning new switchboards that can best handle your existing electricity demand.
Switchboard/Fusebox Maintenance – To avoid constant malfunctions and damages on your switchboard and electrical system, maintenance is highly needed to top their work quality. A damaged switchboard with existing faults can cause further problems.
We perform all of these services to residential, commercial, business, and industrial units. There is no big or small job for Gordon's Powers. We can handle everything in affordable rates.
Hot Water Heater Repairs and Installation Enmore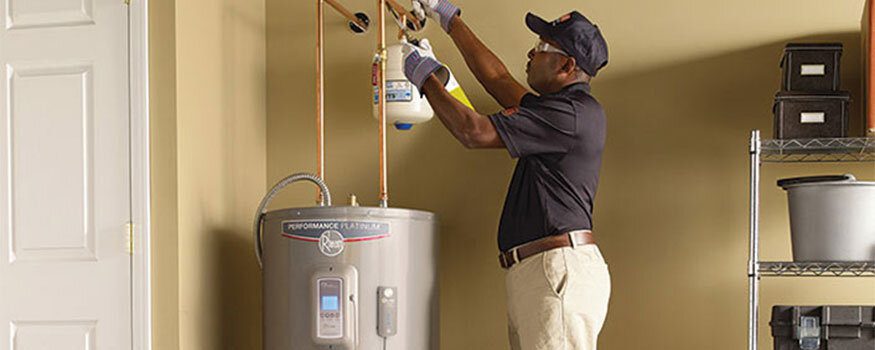 Does your hot water heater causes you inconvenience whenever it works differently? You don't have to bear with it. Have a Hot Water Heater Repairs and Installation Enmore by the most reliable team of electricians from Gordon's Powers.
Our hot water heater services are performed by professional and skilled electricians.
Being in the business for over 10 years, we extended our services with honesty. We tell you exactly what you need and what is not for your hot water heaters.
What can Gordon's Powers offer for your Hot Water Heater Repairs and Installation Enmore?
Repairs on Existing Hot Water Heaters
Your existing hot water heaters may experience malfunction due to some faults such as loose wiring, thermostat error, and blocked waterways. These should be addressed to avoid further damage to your heater.
Replacement of Hot Water Heater Components
 If too much damage had parts not working such as broken thermostat, worn out heating coils, and damaged they have to be replaced right away to get the Hot Water Heater working again.
Installation of Brand New Hot Water Heater
 For clients availing new hot water heater installation, we have different types you can choose from. We install to all types of properties as well. We can handle small to big hot water heater installation in Enmore.
These are the different types of hot water heater Gordon's Powers install such as the following:
Storage Hot Water Heater– These are hot water heaters that use tanks to store water for ready use. With a thermostat, the pressure and temperature are easily set and controlled. This type is commonly installed for properties with high demand of hot water use.
Tankless Hot Water Heater– Having no tank, hot water is only released as needed. Using heating coils, water is heated once the water switch or faucet is turned on. Because of being an on-demand hot water heater, this is availed by clients who seldom use hot water.
Hybrid Hot Water Heater – This is an energy-efficient type of heater due to the way water gets heated. A heat pump collects heat in the air and transfers it to an enclosed storage where water is heated which requires only low electricity. This type is perfect for areas with high temperature.
Only rely on the team with the highest knowledge and experience for your Hot Water Heater Repairs and Installation Enmore.