Level 2 Electrician North Strathfield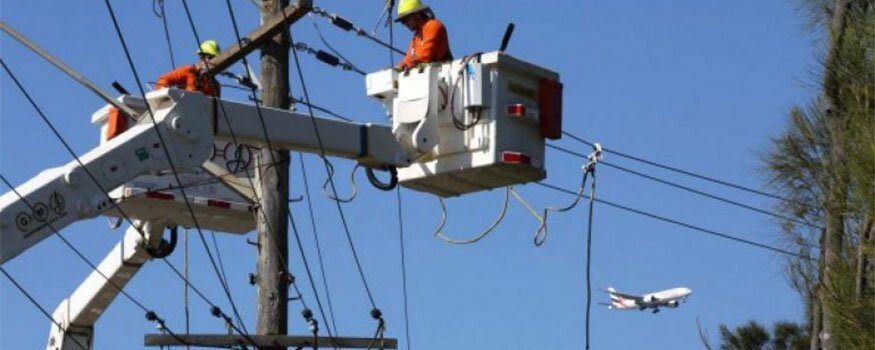 Are you in search of certified Level 2 Electricians to work on your Power Mains? You don't have to look further. Gordon's Powers has a team of professional and skilled Level 2 Electricians North Strathfield that are authorized by Ausgrid and Endeavor Network. We have built a good reputation throughout North Strathfield for our reliable and excellent electrical services.
Our team can handle simple to extreme electrical faults. We can perform a wide range of repairs and installation to the Power Mains  such as:
Pole and line relocations – We are highly experienced in installing/relocating Mains poles for requesting customers. If you need your lines and poles transferred to another part of your premise, our Level 2 Electricians North Strathfield can easily perform the job.
Disconnection or reconnection of a power supply – Some residences or building structures may be left empty for a couple of months or years. Some North Strathfield homeowners request us to have their power supplies disconnected for a matter of time and reconnected again. This helps in preventing electrical faults while the unit is being unattended.
Repair in UV damaged mains wires – Mains wires are very important elements of an electrical system. A damage with these wires can cause danger. Our team will increase the cable's insulation or replace the wires if the damage is worse. There will be reduced risk of sparks, fire, and electrocution.
Meter Installation – We can install/uninstall meters in your premise. We also add more meters with excellent and protected wiring as per requirement.
Gordon's Powers is specialized in overhead and underground consumer mains installations. For over 10 years, we serviced these installations to hundreds of homes, business, structures, and industrial buildings.There is no big or small job for us. We double check all repairs and installation we do. In this way, safety is absolutely ensured.
We have the most prompt team of Level 2 Electricians in North Strathfield that you can rely on. Our 24/7 emergency electricians are always ready to attend to your calls and repairs. We use the best materials and equipment for our repairs, installations, and upgrades. Our electrical plans are very efficient and effective. Nothing to worry about when you get our services for your consumer mains needs.
Emergency Electrician North Strathfield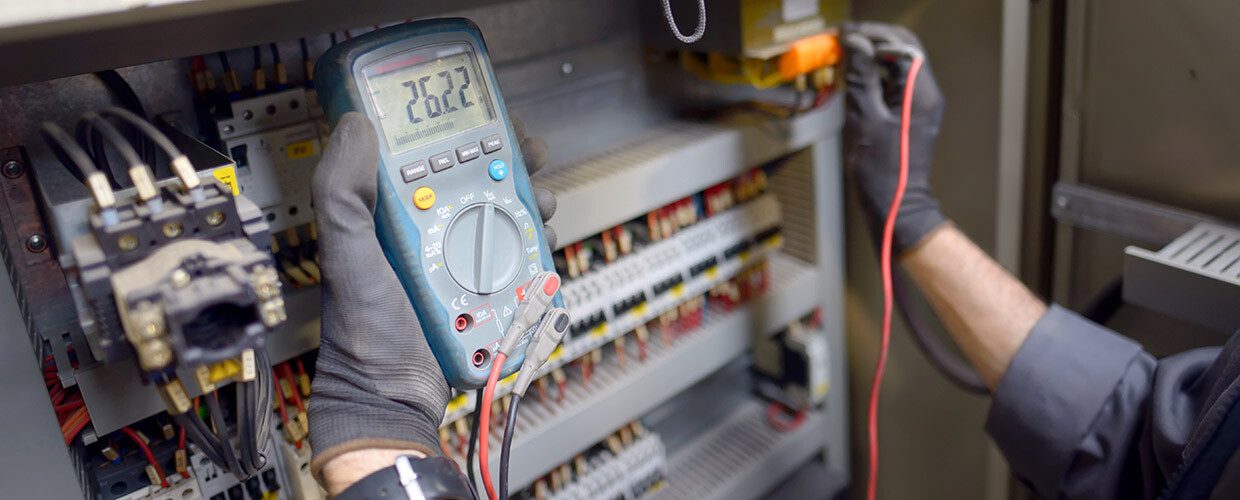 North Strathfield being a peaceful suburb and home to a number of commercial area needs a reliable Emergency Electrician anytime. For over than 10 years of being in the electrical business, Gordon's Powers has been providing prompt and excellent services to our valued North Strathfield customers, both in the domestic and commercial settings. If you are new in town, rest assured that you have a 24/7 emergency electrician you can count on.
Being the best in the electrical business, Gordon's Powers also uses the highest quality of equipments and materials for excellent repairs and installs. Experiencing an electrical problem needs immediate attention. A small fault could cause bigger problems. Here are some signs of electrical faults in which you need help:
No power – The very first thing we do whenever we lose power is call our electric supplier. However, if everything seems normal to them and you unit is the only area without power,it means that the problem is with the consumer mains. This needs to be reported immediately to avoid hazard and life threatening situations such as fire and electrocution.
Appliances getting damaged when used – Some of your appliances may produce a popping sound and gets damaged.Possible causes could be loose wiring cause and overloading. The appliance should be compatible with your circuits capacity.
Wet and open wires – Both are dangerous for they may cause electrocution and even fire. Water is a conductor of electricity. Being in contact with it as well as an open wire  is a threat. You should call your Emergency Electrician North Strathfield to be alerted right away.
Main poles down or struck by lightning – Strong winds and rains due to storm is one cause of main poles to fall. Lightning may also damage poles as well as lines connected to it resulting to damaged appliances, electrocution, power outage, and fire. This situation requires an immediate attention from your local Emergency Electrician North Strathfield.
Only a skilled electrician should check and perform electrical repairs. When faced in an electrical emergency, never attempt to fix it on your own. It is best to call your local Emergency Electrician North Strathfield. You have your Emergency Electrician North Strathfield available for you 24/7.
Smoke Alarm Installation North Strathfield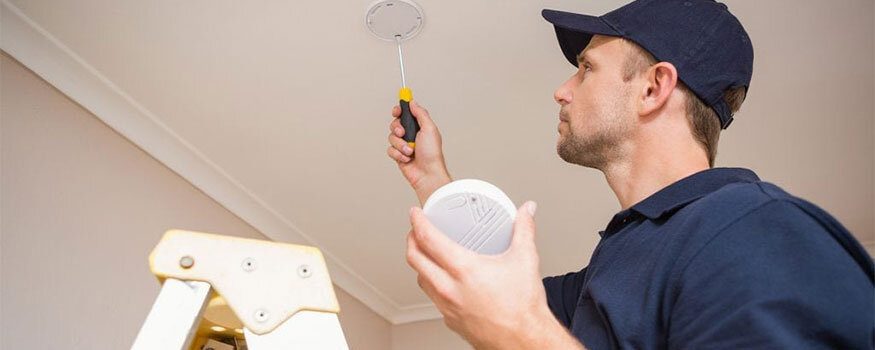 Smoke Alarms have played a big role in saving people's lives and properties by giving signals of a potential fire. Getting a Smoke Alarm Installation North Strathfield for your property is one of the best tools you have to get to ensure your safety as well. We at Gordon's Powers would be happy to extend to you our professional and outstanding service in Smoke Alarm Installations. We have the highest quality of Smoke Alarms, tools, and materials for our installs.
We have a team of friendly and hardworking electricians to perform you Smoke Alarms Installation needs. Here are the Smoke Alarm services we can offer:
Smoke Alarm Repair – Some smoke alarm errors are loose wiring, dead batteries, or damaged component. When your smoke alarm won't work, these are the possible causes. Our team can check your device and perform the repair needed.
Smoke Alarm Replacement – If you have an existing Smoke Alarm that has too much damaged or nonworking parts, replacement is the only solution to the problem. We can replace it with a similar or a different Smoke Alarm type as requested.
Smoke Alarm Installation – If you need a brand new Smoke Alarm, we are the best to do the service. We have the top-quality Smoke Alarms you can choose from for your installs. We could also customize the installation for larger areas for increased safety.
For the most reliable safety, we highly recommend a mains powered smoke alarm. This alarm is connected to a 240 volt AC supply for stability. One of the most common type of Mains powered Smoke Alarm is the Interconnectable Smoke Alarm.
The interconnectable Smoke Alarm consists of series of alarm networks, which is ideal for huge structures with many levels and divisions such office buildings, malls, supermarkets, and hotels. When an alarm is triggered, it signals the rest of the alarms that gives the owner or people in the premise wherever they are located. Using an isolation button, alarms can be turned off easily leaving the alarm that was first activated.
Gordon's Powers can customize a Smoke Alarm Network where smoke alarms are needed to be placed. We are the best in identifying the right type of Smoke Alarms that is best for your Home and business. We can give you an obligation free quote for any Smoke Alarm Service you require. Rest assured of no hidden charges.
Switchboard /Fusebox Repairs and Upgrade North Strathfield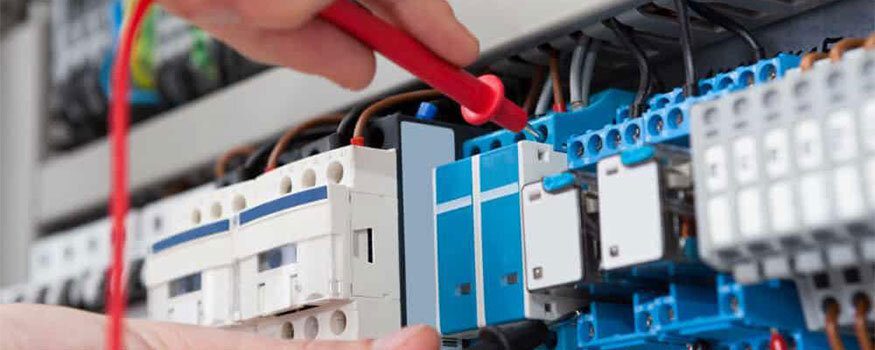 You don't need to endure your old fuseboxes' malfunctions and start getting an upgrade for a better quality of protection to your electrical system. Doing so also increases your family and property's safety. Only rely on your upgrades to the top and most dependable team of electricians from Gordon's Powers in North Strathfield. We have more than 10 years of excellent service when it comes to switchboard repairs and upgrade.
Fusebox/Switchboard Upgrade North Strathfield by Gordon's Powers has helped numbers of residences and businesses to have increased safety from electrical faults for so many years. We are proud that we are highly recommended by our valued North Strathfield customers for over 10 years in the business. That is why we want to continue in extending our topnotch services.
Gordon's Powers provides Fusebox/Switchboard Repair and Upgrade works in:
Residential Settings – We help protect households to have increased safety by upgrading Fusebox/Switchboard. With an upgrade, new and added appliances will work properly without causing the Fusebox to trip. We are highly experienced in performing the upgrades from small to huge houses. Gordon's Powers can assure you a quality upgrade.
Recreational Facilities – These structures require an upgraded Fusebox/Switchboard. Floodlights or stadium lights put a huge demand of electricity, and an old or classic fusebox can't handle such. Our team performs the upgrade using high quality materials and equipments to ensure a top-notch upgrade.
Business or Commercial Units – We do upgrades in these units with great attention and detail. We design the switchboard according to the structure's electrical system. Our professional team are the best for the job for we have the experience and certification in performing this type of upgrade.
Gordon's Powers also offers other services for your Fusebox/Switchboard such as:
-checking of faults and malfunctions
-repair on blown fuses or parts
-replacement of damaged parts
-safety switch installation
-scheduled maintenance
-overall Fusebox replacement
Gordon's Powers put your safety as our priority. For that, we are always available to rescue you anytime when you have any urgent concerns about your switchboards. You have a 24/7 Emergency Electrician you can call in case of electrical issues regarding your Fusebox/Switchboard and other types of electrical faults.
We are the most in-demand electrical service not just for our excellence and promptness but also for our reasonable rates. You can watch out for special offers in all of our services.
Hot Water Heater Installation North Strathfield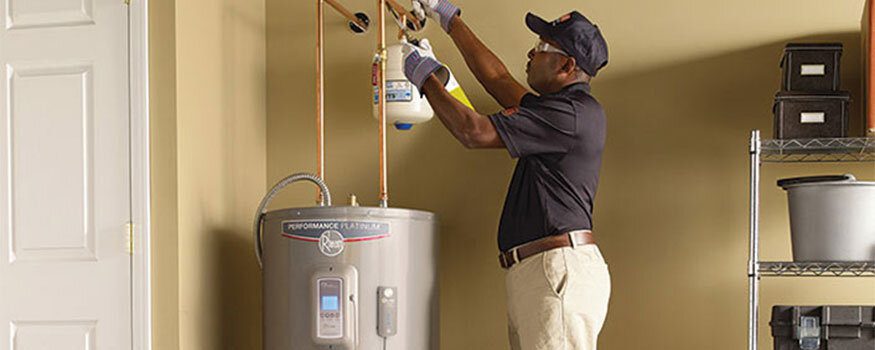 Why have a Water Heater Installed for your home and business in North Strathfield? A Hot Water Heater has a number of uses for different structures. It has a great purpose to homeowners who use hot water almost all the time. There is no need to boil water for bathing, laundry, and cleaning. Having hot water heater helps you save time.
Gordon's Powers can perform excellent Hot Water Heater Installation and other related services. Our team can:
Repair and Maintenance – Some hot water heater gets damaged with improper use and low maintenance. Immediate repairs are commonly needed for Storage Hot Water Heater to avoid malfunction.
Storage Hot Water Heater commonly gets damaged because of improper setting of its thermostat. By setting it in a high and water is not being used, it causes the elements and the thermostat to break. This may result total damage to the device. Before you experience the worst problem, our team can check your Hot water heater and perform the necessary repair to save it.
Parts Replacement – In some cases, if elements or other hot water parts are totally damaged, a replacement of parts is the only way to get the heater work again. We can replace damaged parts with the best quality there is to ensure your heater to work longer and properly.
Installation – We install all types of Hot Water Heater. We could also inspect and recommend you the best type of Hot Water Heater that is best for your unit to help you save energy. After setting an appointment, we will be with you as per scheduled and do our best to install you water heaters perfectly.
A Hot Water Heater installed by skilled and certified electricians will result to quality Hot Water Heater Installation North Strathfield. For many years in the business, Gordon's Powers performed hundreds of Hot Water Heater Installation to home and business owners in North Strathfield. We have established a good reputation in the business.
Gordon's Powers has the promptest team of electricians to respond to your Hot Water Heater problems. Our 24/7 Emergency Electricians are on standby to respond to you. Geared with the highest quality of materials and equipment, your repairs and installation will be done perfectly.