Level 2 Electrician Earlwood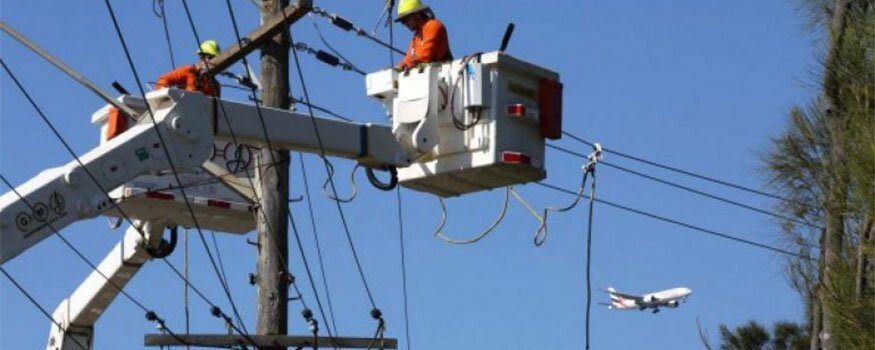 Are you planning to split your residential meter for each of your building tenants? It would be difficult to do it alone or with an inexperienced electrician to work on it. You need a Level 2 electrician to get things done for you. Gordon's Powers has local Level 2 electricians in Earlwood who are just a phone call away to make all necessary adjustments to your mains service lines or meters. Not only do we have local Level 2 electricians, they are all certified and authorised to operate within Endeavour Energy and Ausgrid networks.
Gordon's Powers Level 2 Electrician Earlwood can help you with the following tasks:
New Mains Connections
Gordon's Powers has worked on several new provisioning of consumer mains within Earlwood for the past 10 years and counting. Our team can do quick cabling and installation of power poles and pillars for overhead mains and can establish underground mains in a short span of time. With our team of licensed Level 2 electricians, you will be amazed at how quickly you can have your new mains connections.
Metering
Gordon's Powers can handle and install any type of meter like electromechanical and electronic (or the so called solid-state design meters). Either you need it installed, calibrated or repaired, you can rely on our Level 2 Electrician Earlwood to ensure that your meters display an accurate reading. We can also provide you with a FREE consultation about what type of meter can work best with your current electrical setup.
UV Damage Consumer Mains in Earlwood
The UV rays coming from the sun create damaging effects on overhead power mains, particularly on the cables which are exposed everyday. Similarly with our Level 2 assistance in other nearby suburbs around Earlwood, Gordon's Powers Level 2 Electricians can fix UV damage notice that you receive from Endeavour Energy. We can reinsulate the exposed wires and replace when them when needed.
Consumer Mains Repairs Earlwood
You can count on Gordon's Powers for all consumer mains repairs in Earlwood. At an onset of any possible electrical problem, place a call to our office and our friendly staffs will assist you with booking your appointments with our skilled Level 2 electricians. If you are also unsure of whether you need a repair work or just a one-time maintenance work, we can provide you with a FREE consultation.
Emergency Electrician Earlwood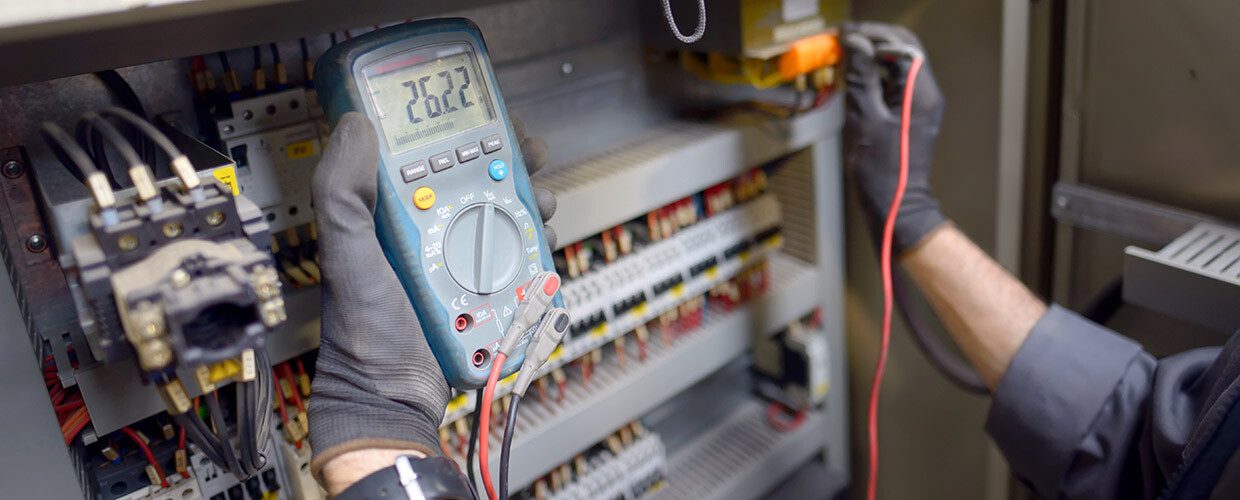 When you are faced with an electrical emergency, your immediate impulse is to call someone who knows how to rectify such problem . In times like these, you go for desperate measures and including Gordon's Powers with your list of trusted service providers is the best decision you can make. Our Emergency Electrician Earlwood is one of kind as we offer our prompt emergency response in less than 60 minutes. We have no problems working on any kind of electrical emergency since it is our privilege to make you, your family and business safe.
The 24-hour Emergency Electrician Earlwood Guarantee
It is critical for an electrical emergency to be attended to within the first hour of its occurrence. Failure to report it to the experts can lead to multiple damage in property and can put lives in danger. An electric shock for example from a damaged or faulty powerpoint can kill someone on the spot or a short-circuit can cause fire when two wires are in contact and produced too much heat.
At Gordon's Powers, we are your heroes who can set you free from any electrical emergency due to natural causes or with human intervention. The dilemma sometimes occur in times when you are unsure whether you need to call for help or not. Our 24-hour Emergency Electrician Earlwood can be reached at any time of the day or night to answer your queries for the following:
Electrical smell
Burnt powerpoints
Gas leaks from hot water heater systems
Water leak that are in contact with electric wires
Damp spots on walls, floors and ceilings
Blown fuses or safety switches
Level 2 emergency concerns regarding mains service lines
Poles and cables struck by lightning or strong winds
Loose or hanging wires
For all other electrical emergencies, you can reach our Emergency Electrician at Earlwood. We will absolutely get on our feet and arrive at your place in less than an hour. All prices are also discussed upfront without worrying any possibility of hidden charges.
Gordon's Powers can repair any broken component of your electrical system and provide high-quality replacement parts. We also provide warranty for our service and the products we use. Rest assured that with our emergency electricians, you have a friend that is always on standby and ready to fix your worries in times of emergencies.
Smoke Alarm Installation Earlwood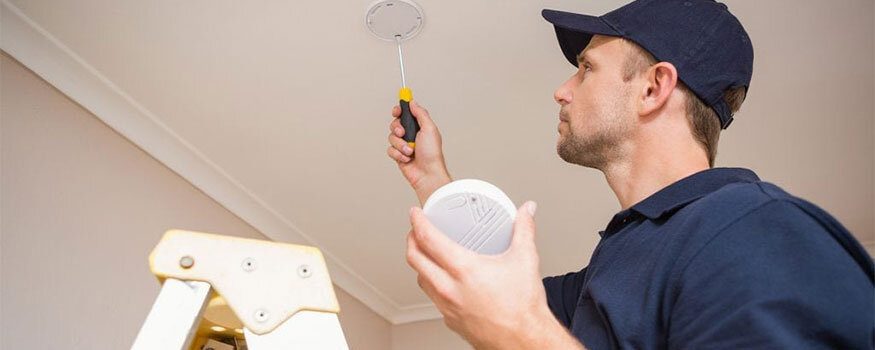 Do you feel vulnerable when you get an electrician to come and visit your homes for evaluation before you can your smoke alarm installed? But then you end up installing it yourself because it is hard for you to trust someone to do the job. If you are experienced with smoke alarms, you will do just fine. However, if you are doing this for the first time or have no idea how to install one, this is not a way to go. You still need a professional smoke alarm electrician to help you fit your smoke detectors within your homes and commercial centers in Earlwood.
At Gordon's Powers, you only get licensed and professional electricians that you can rely on because we:
Are locals in Earlwood
Gordon's Powers only employ local electricians across every suburb in Sydney. At Earlwood, you can expect that the electrician you will be dealing with might be from your friendly neighborhood. This has earned us the trust of our customers where we developed long term relationship with them. You will be working with your fellow Australians for any smoke alarm installation you need at Earlwood.
Have more than a decade of service in Earlwood
When we say more than a decade, it means that Gordon's Powers has continually served our loyal customers in Earlwood with every smoke alarm installations. Through the years, our knowledge and hands-on experience made us experts in smoke alarms, proper placements and how to install it properly.
Always respect your privacy
Gordon's Powers understands your needs for keeping your privacy. We have the smartest and honest smoke alarm technicians and electrical engineers who can assist you during and after the smoke alarm installation. You can trust that our electricians highly values your privacy, thus, we can perform checks on the areas of installation and discuss what needs to be done. After that, once all installation work is done, you can rest assured that your privacy is never compromised and looks like as if no one went to your place.
Observe security for your homes and business centers
All Gordon's Powers are licensed electricians and displays a good sense of character. We do not put our name to shame so you know that you are only hiring the best and honest electricians in the metro. Before and during our smoke alarm installation activity, we make sure that your homes and buildings are secured. We do not disclose any information regarding your building setup to anyone. We remain loyal to our customers.
Switchboard/Fusebox Repairs and Upgrades Earlwood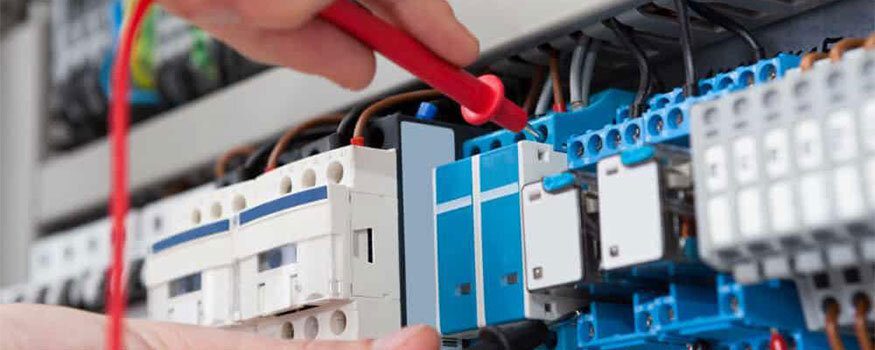 When faced with a problem your home or business switchboard, why do you need to carefully choose expert and legitimate electricians in Earlwood? Simple. Switchboards are very sensitive part of your electrical system that is someone who do not have the right knowledge about how it works and how to handle every component in it messes with it, it will be a big disaster.  If a switchboard or fusebox fault shows up, be confident to call Gordon's Powers to perform dynamic switchboard/fusebox repairs and upgrades in Earlwood.
Gordon's Powers for all your switchboard and fusebox repairs and upgrade in Earlwood!
If you are tired or completely fed up with the electrical provider that you currently hired, you should not settle for it. You deserve a service that will give you 100% satisfaction with every electrical jobs you need. With Gordon's Powers, you can expect that our team:
Does not overprice on service we render.
Always watch out for service providers that are not serious about delivering quality work and are only interested in giving you the last bill for the not so good service they gave. If you go for Gordon's Powers, we will give you all prices upfront, without any hidden charges. Our process of estimating the work needed include the exact price that will cover the operation. You will not be bothered by any late add-ons to any parts and labour.
Highly-trained and knowledgeable of switchboard and fusebox configurations in Australia.
Gordon's Powers strictly observes Australian standard when it comes to switchboards and fuseboxes as a part of consumer mains. When you are living in a three-dwelling residence, a switchboard is required for subsidized electricity. Our team can help install one for you and connect it to your network. We perform repairs and upgrade on switchboxes and fuseboxes older than 25 years.
Are local Earlwood electricians.
When you need an urgent assistance with your switchboard, it is a calming thought that you can get help in just a matter of minutes. Gordon's Powers' local Earlwood electricians are just a short call away and we can come right in your doorstep in an hour or less.
Recommends the use of safety switches above all for complete protection.
Our team of electricians at Gordon's Powers are safety enthusiasts. We want to make sure that you and your premise is protected from power surge or overloading. As a solution, we can offer to install safety switches if you are using a switchboard that supports it. Otherwise, we would recommend you to upgrade.
Hot Water Heater Repairs and Installations Earlwood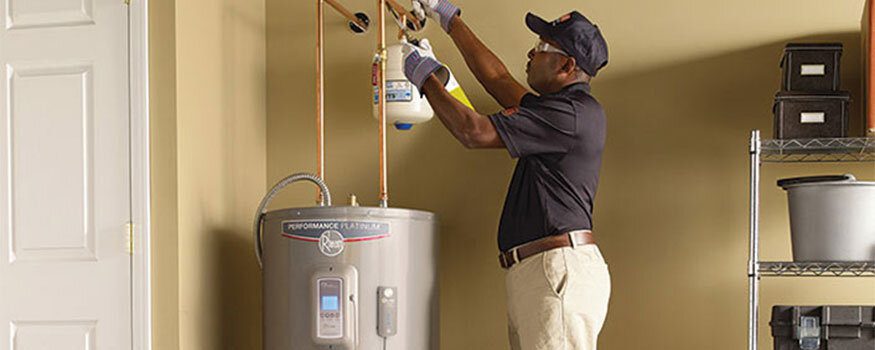 Are you tired of dealing with your hot water heater that works intermittently? Perhaps it is time that you call on hot water heater professionals to work on it. Gordon's Powers can perform quality Hot Water Heater Repairs and Installations Earlwood and can restore convenience within the same day. We attend to hot water heater bookings everyday, which show that Earlwood homeowners and business owners count on our reliable repairs and installations of any kind of hot water heaters.
When your hot water heater has broken down, all you have to do is just call our friendly number and we will send our best technicians to get it fixed. We attend to night bookings with no difference from the way we respond to all our job requests during the day. We are always reachable and you can enjoy having our team around to fix or upgrade your hot water heaters. In just a few hours of work, you will have fresh hot water to use for your cooking, bath, pool and other applications where you need it.
When to call Gordon's Powers Hot Water Heater Repair service?
Rising temperature even when the control valve is set at a fixed temperature.
Water getting cold when water pressure increases.
Water leaking from the storage tank.
Pilot light not lit on gas hot water heaters.
No hot water coming out.
Water too hot.
Discolored hot water or have bad smell.
Noise coming from the water heater.
Boiling sound from inside the tank.
Some symptoms that you have a bad hot water heater are made known when the problem has gone out of hand. For example, a boiling sound from inside the tank could mean that there is a pressure build up inside the tank which can lead to an explosion. It is best to call a service or a hot water heater repair person from Gordon's Powers to immediately check on the problem.
Gordon's Powers Hot Water Heater Installation
Gordon's Powers also provides top-notch Hot Water Heater Installation works in Earlwood and other suburbs within the proximity of Inner West Sydney. We can finish the installation within the same day during the first visit. Our team also welcome any questions you may have on selecting the right kind of hot water heater to install.