Level 2 Electrician Strathfield South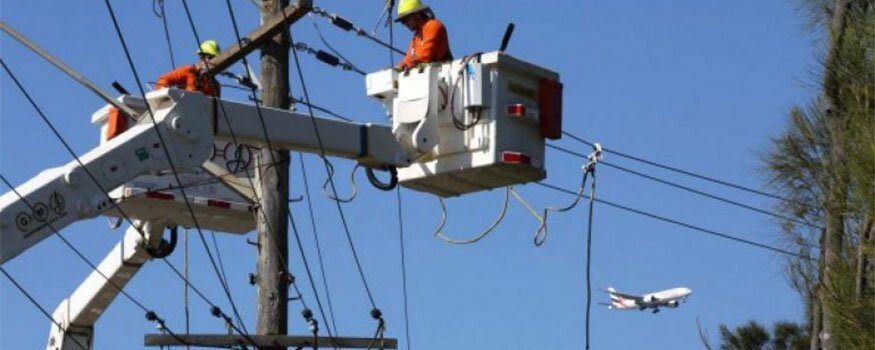 Are you in desperate need of a Level 2 electrician that can bring your power line back after a bad weather? With Gordon's Powers, you are only left to hire the best Level 2 Electrician Strathfield South that has many years of direct experience in handling consumer mains across the suburb and attends to booking requests of nearby suburbs within Inner West Sydney region.
Gordon's Powers has worked on many electrical projects within New South Wales. Our Level 2 Electrician Strathfield South can deal with any Level 2 electrical works such as overhead and underground mains that covers the entire area of Strathfield South. With our assistance, you are certain that you have the safest electrical system in the suburb.
Here are some of the service coverage that Gordon's Powers Level 2 Electrician Strathfield South can help you with:
UV Damage Consumers Mains Strathfield South
The sun's UV rays is the biggest factor of cable wear and tear. Once you receive a notice from Endeavor Australia or Ausgrid about UV damage on your mains, chances are, you need to fix it right away to avoid any further damage. Level 2 Electrician Strathfield South will inspect cables that are worn out and will add further insulation to make sure everything is in good condition.
Consumer Mains Repair Strathfield South
Working on consumer mains requires the right expertise to handle all jobs that involves it. At Gordon's Powers, our Level 2 Electrician Strathfield South have keen eyes and expert hands to operate on live wires, perform maintenance works, work on power poles and more. We can also help with connecting your mains service lines to your energy network and activate your connection. 
Point of Attachment Relocation and Repairs
Sydney Olympic Park are always open to further developments. Hence, there are instances that point of attachment is relocated in case a center or another facility is added within the area. Level 2 Electrician Sydney Olympic Park can help disconnect the power mains and relocate point of attachments. Once done, we can also reconnect power mains to resume power.
Aside from the 3 major Level 2 electrical works, Gordon's Powers can also help you with switchboard capacity, fuse or circuit breaker repair and replacement, electric capacity adjustment, metering, disconnection and reconnection of mains service lines for repair works.
Emergency Electrician Strathfield South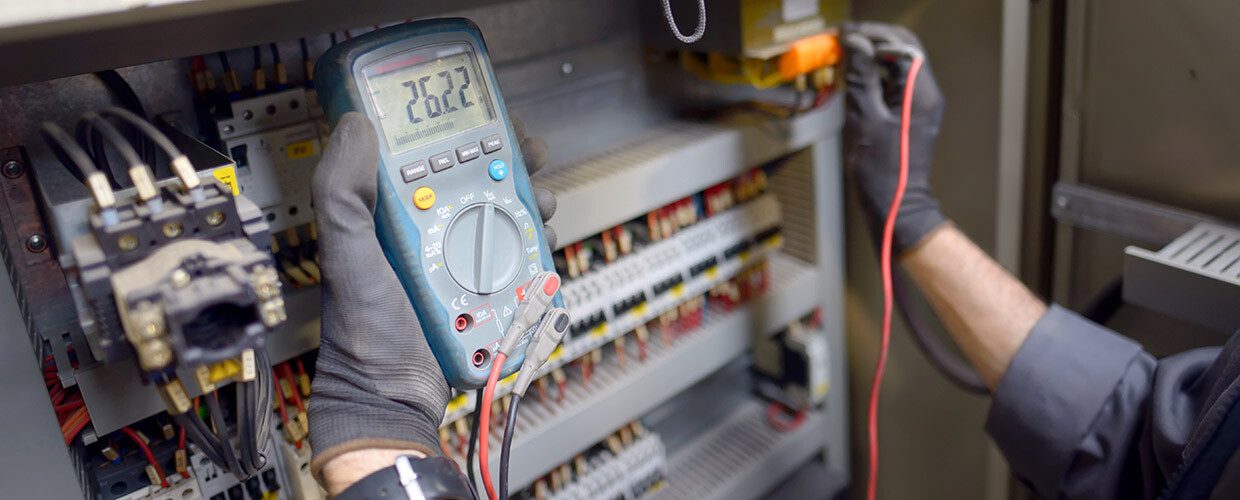 Electrical emergencies are one of the common yet critical problems when you are living in the suburbs, especially within Strathfield South. This is why Gordon's Powers Emergency Electrician Strathfield South always work on exceeding your expectations when it comes to any emergency situations concerning your electrical systems.
Our 24-hour Emergency Electrician Strathfield South service is always ready to receive your call for any electrical emergencies you may have, big or small. You may contact Gordon's Powers Emergency Electrician Strathfield South for any of the following:
Electrical smoke or fire
As your Emergency Electrician Strathfield South, we can help detect any electrical fire. Ignition of electrical fires happen on older electrical circuits that are designed and built for more than 10 years. Old circuits are prone to wear and tear and if the insulation is already poor, wirings can produce electrical sparks when in contact with each other.
For electrical fire that happens behind the walls, floor or ceiling, smoke or an electrical smell is one of the indications. We advice that you immediately turn off your power supply to prevent the spread of fire and call Gordon's Powers so we can immediately send you our best electricians to stop the incident. If the fire has spread, we can work with the fire department to help distinguish the fire. After that, we can check the condition of your electrical circuit to determine which ones are needed repair works.
Electrical problems due to weather conditions
Natural phenomena like storm and other weather conditions can interfere with your service mains. A lighting can knock down power poles and cables, leaving your place pitch black during the night and in complete isolation. Gordon's Powers Emergency Electrician Strathfield South can help mitigate your electrical emergency even if the bad weather is persistent. We do not delay our work because our goal is to safeguard you from any electrical mishap.
Faulty components that causes interruption on your power supply
Gordon's Powers can help rectify issues with faulty electric components that causes your power to go down. Our Emergency Electrician Strathfield South service can provide high quality parts replacement from trusted brands such as switchboards, fuse, cables, wirings, lighting and others that can no longer be repaired. All our repair works are backed with warranty so you are sure that you are receiving only the best service.
Smoke Alarm Installation Strathfield South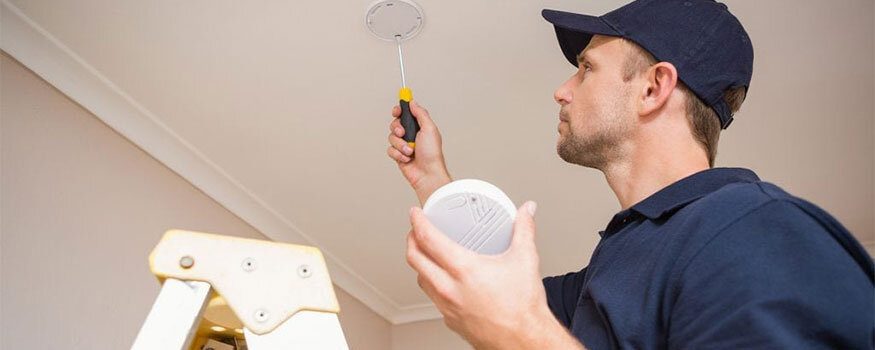 Do you have worries that your home or office is in danger of getting burned in the first sign of a possible fire accident? If you do not have any smoke alarms then you are right to worry about your safety. Gordon's Powers Smoke Alarm Installation Strathfield South is a service that allows you to have a smoke alarm system at reasonable prices. We offer customized plan or a one-time installation service that will work best for your homes. Whether you have a single family detached or a multi-family dwelling, we have the perfect smoke alarm solution to safeguard your family.  For commercial smoke alarm system, we have high grade smoke detectors that are compatible in office or industrial environments.
Gordon's Powers has more than 10 years of experience as an electrical service provider within Strathfield South and close suburbs within Inner West Sydney. Our services covers all aspects of electrical for both residential and commercial. We have established a good working relationship with our customers and business partners which enabled us to improve our services. With our team by your side, you will certainly enjoy the benefits of having the following:
✓ Affordable electrical service that is budget-friendly.
✓ Strategic smoke alarm system that provides full sensors for your homes and business centers.
✓ Full warranty for our products and services.
✓ Honest and professional electricians that can handle any type of electrical works.
✓ Fast and prompt response to any booking or emergency calls.
✓ Same-day installation, repair and maintenance works.
Our Smoke Alarm Installation Strathfield South service offers both wireless and hard-wired smoke sensors. Below are the details of the variation:
Wireless Smoke Alarm
Our team of electricians at Gordon's Powers are expert in the planning and installation of wireless or battery-operated smoke sensors. This is typically used on areas where an electric circuit is not available such as extensions, attic and more. It is also an option if you do not want to burden your electrical system with an additional load since smoke sensors is always turned on.
Hard-wired Smoke Alarm
Smoke alarms that are connected directly to electrical system is also as effective like the wireless ones. The only downside is that since hard-wired smoke alarms are connected to the power source, when the power goes out, the smoke sensors will not work. At Gordon's Powers, we can install hard-wired smoke sensors that go with long-lasting lithium batteries as a backup in case there is a power outage.
Switchboard/Fusebox Repairs and Upgrades Strathfield South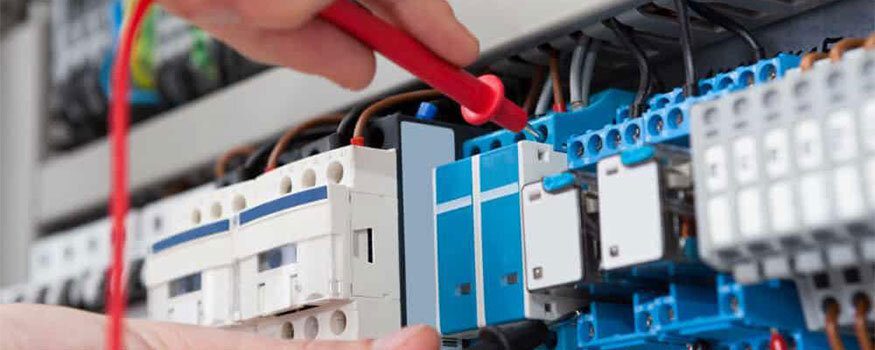 Do you have an electrical system that is so old you see a problem almost everyday? You may have probably noticed power loss when you plug in another appliance or get your wires burned at some point. This is mostly due to an old or overloaded switchboards and you surely needs an assistance from Gordon's Powers Switchboard/Fusebox Repairs and Upgrade Strathfield South service.
Strathfield South is a home to old buildings and business establishments. This also equates to old electrical systems which need a series of electrical tests to confirm its efficiency and reliability. Gordon's Powers has been around for more than 10 years that are dedicated to bring quality electrical service to our folks in Strathfield South. We have played an important part in the repairs and upgrades of old switchboards and fuseboxes to meet the demands of the modern world where various technologies with different electrical requirements emerge.
Below are some of the common  problems of switchboards/fuseboxes and how Gordon's Powers' electricians can help you out for any repair or upgrade work:
Blown Fuses Repairs and Replacement
Fuses blow if the electrical circuit receives a huge amount of current from the power grid or if you are using too many appliances at once. Hence, it is a smart move to invest with Gordon's Powers Switchboard/Fusebox Repairs and Upgrades Strathfield South service to ensure that your switchboard and fuseboxes are maintained regularly so you will not be caught by surprise by any sudden switchboard problem.
We can perform fault finding and complete testing of your electrical system and replace any blown or hot fuse to prevent any inconvenience.
Old Switchboards/Fuseboxes Repairs and Upgrades
Typically, any building in Strathfield South that uses fuseboxes are considered to have old electrical systems. Gordon's Powers has expert electricians that can either help repair or maintain fuseboxes or upgrade to a switchboard that can support your electrical supply needs, especially when you are using many appliances at your home or business. Our Switchboard/Fusebox Repairs and Upgrades service can give you the most affordable but top-notch workmanship for all your electric needs.
For switchboard upgrades, our team can evaluate existing electrical system and identify what type of switchboard with a definite number of circuit breakers you need for your household and commercial use. We can advise what switchboard you need and you can choose tinted, transparent or opaque, depending on the installation area.
Hot Water Heater Repairs and Installation Strathfield South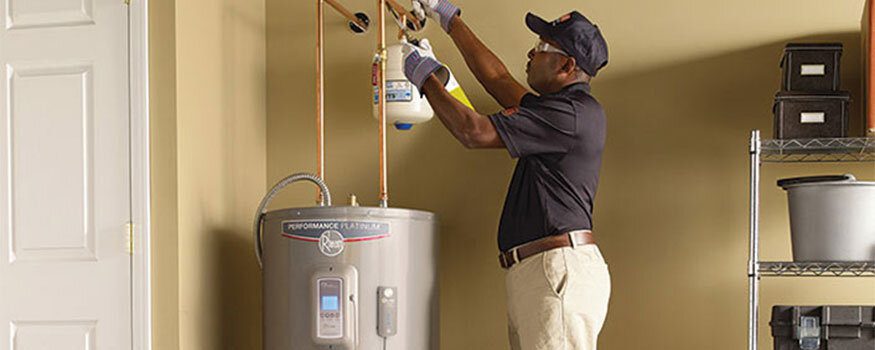 Is your hot water heater showing signs of failure? Early repair works can save you heaps of money as hot water heaters are very expensive. At Gordon's Powers, our team is a big help for you as we deliver you with fast and affordable Hot Water Heater Repairs Strathfield South service within the entire suburb. We have our hot water heater expertise focused on bringing all our customers in Strathfield South with sustainable hot water heater repair works that can provide permanent fix so they will no longer have to think of replacements.
Gordon's Powers has more than 10 years of specialized service in the repair of hot water heater systems in Strathfield South and nearby suburbs in the Inner West Sydney. We can operate any brands of hot water heaters such as the following:
Dux
Bosch
Everhot
Conergy
Rheem
Apricus
Aquamax
Rinnai
Edwards Solar
Vulcan
And more!
Hot Water Heater Repair Works at Gordon's Powers
Gordon's Powers hot water heater repair in Strathfield South is incomparable. We attend to any emergency calls and work on booked appointments within the same day. Our ute is fully-equipped with the right tools, equipment and spare parts to effectively carry out any minor or major hot water heater repair works for your homes and business facilities.  We have no problem dealing with all types of water heaters as below.
Electric Hot Water Heater
Our professional and licensed hot water heater technicians can diagnose possible issues on your electric hot water heater. Whether it has a problem with its power, thermostat or other heating elements inside the tank, we can easily find the fault and repair it once and for all during the first visit. We use high grade materials and components as replacements for faulty parts.
Gas Hot Water Heater
Is your gas hot water heater not producing hot water? There could be a problem with the gas line or the heating components. Gordon's Powers has the license in handling gas fittings including gas hot water heaters. We can perform repair and replacement works on this type of hot water heater and ensure that it is working perfectly fine as we know the risk associated with equipment or appliance that run on gas.
Solar Hot Water Heater
Gordon's Powers has always been pro-environment. We have in-depth knowledge and practice of the installation, repair and maintenance of solar hot water heaters for domestic use.