Level 2 Electrician Malvern Hill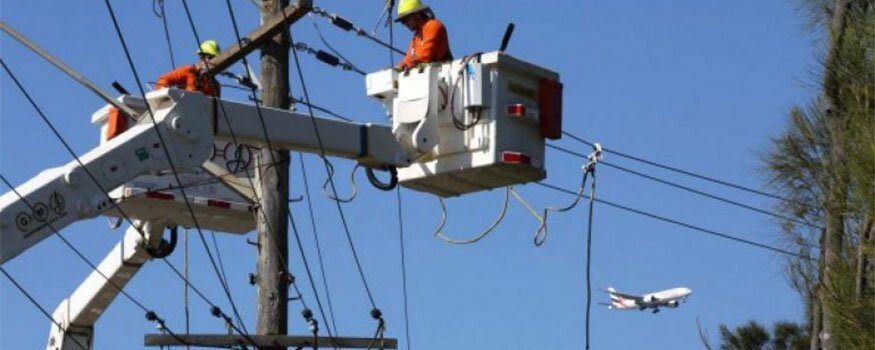 Do you need additional street lighting in your property for increased safety? All you need is a skilled and licensed Level 2 Electrician Malvern Hill to ensure the highest quality of street lights installations. Let Gordon's Powers Level 2 Electricians perform all advanced repairs and installations in your mains. Being in the business for over ten years, our professional electricians have continued to grow their experience by providing more excellent services in Malvern Hill.
Gordon's Powers Level 2 Electricians are permitted to work on Ausgrid and Endeavor Energy. We are the fastest team to respond to all your requirements and we are available for electrical emergencies 24/7.
Our Level 2 Electricians are highly experienced in handling the following:
Power Line Work
Overhead and Underground Consumer Mains– We perform installation of underground and overhead service lines for domestic and commercial properties. We make careful planning of your service lines and we use the highest materials and equipments for best quality service. We help in maintaining the quality of your service connections as well.
Disconnections and Reconnections– Our Level 2 Electricians extend services to new and old properties that need disconnections and reconnections from the power mains.
Street Lighting
We are highly skilled in installing street lights for residential areas, schools, car parks, commercial areas, recreational areas and more. We can take care of new installations, parts repairs, and maintenance.
Meter Upgrades
Our Level 2 Electricians can perform meter upgrades such as time-of-use metering and off peak metering. Plus, we also do relocation of existing meters.
Switchboard Upgrades
For existing switchboards, we perform upgrades that can handle the additional demand of electricity your property hold. For new properties, we can perfectly install the right type of switchboard for your electrical systems.
Repairs on UV Damaged Cable Lines
For many years, one of the most common repair our Level 2 Electricians perform is the UV damaged cable repair. UV can damage cables and causing their insulation to get brittle. We increase the cables' insulation to restore it or replace the entire line if the UV damaged most parts.
You can rely on our Level 2 Electricians Malvern Hill  for all repairs and installation you need. Rest assured that we will leave you the satisfaction and the greatest impression. Expect topnotch repairs, installations, and upgrades from Gordon's Powers.
Emergency Electrician Malvern Hill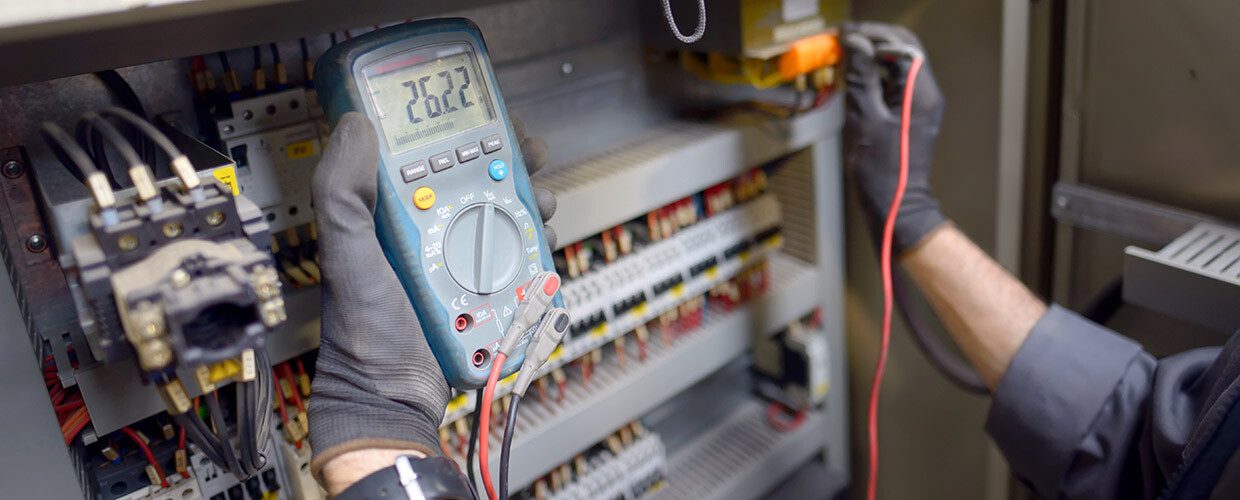 You need to have a reliable Emergency Electrician Malvern Hill  to rescue you from any type of electrical emergency that may occur. Electrical Emergencies need great attention and response. It can cause harm and damage to people as well as properties. Increasing your safety from this situation is highly important. In Malvern Hill , you have the best team of Emergency Electricians from Gordon's Powers.
Our team has been providing the most excellent and reliable services in Malvern Hill  for over than 10 years. Our dedication in our work has helped many clients in all types of electrical emergencies.
Everyone has to be vigilant in paying attention to different types of electrical emergencies. Know when to call for help from your local Gordon's Powers emergency electricians. Here are signs everyone should be aware of:
No Power
It might be normal to have no power in some instances for this might be caused by your distributor. However, If the outage only took place in a property, there must be a problem with the consumer mains or with it's electrical system. Calling the help of an emergency electrician is very important. The cause of the problem should be checked right away to avoid damage and harm.
Electrical Smells
Electrical smells is a sign of burning wires and other electrical compounds. If this is not attended to immediately, it can produce fire that will lead to danger. Once an electrical smell is sensed, turning the power off has to be done quickly and call your local emergency electrician to fix the problem.
Short circuit
Short circuit is a low resistance between 2 conductors of a circuit. As a result, large current flow occurs in either phase. This could cause be caused by and result to breakdown equipments, appliances, and electrical system. It is extremely important to contact your local Emergency Electrician Malvern Hill  to check the cause of the problem, perform the necessary immediate repairs, and complete all the installations needed to get your system back up and safe once again.
Never put your life and property at risk with these electrical emergencies. Have them checked and fixed immediately by Gordon's Powers 24/7 Emergency Electricians to avoid further damage. With our prompt and excellent service, rest assured that we will give the best solution to your electrical problems.
Smoke Alarm Installation Malvern Hill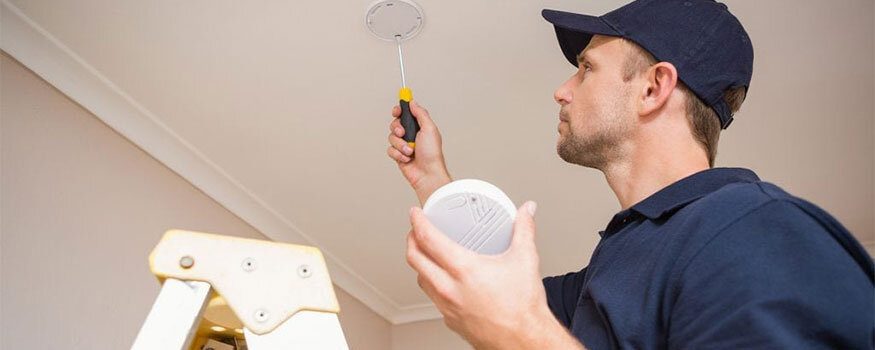 Are you in search of an excellent and reliable Smoke Alarm Installation in Malvern Hill? You just found one. The topnotch smoke alarm installation from Gordon's Powers is here to solve all your smoke alarm needs. Our team of professional and experienced electricians performed hundreds of high quality smoke alarm installations that left all of our clients with satisfaction. This made us highly recommended across Malvern Hill  for over than ten years in the business.
Gordon's Powers team can do all services concerning smoke alarms such as the following:
Smoke Alarm Installations  
Gordon's Powers has the highest knowledge in smoke alarm installations. We have the best quality and brands of smoke alarms to choose from. Before the installation, we perform a property evaluation if needed so we can recommend the right type of smoke alarm. We can also customize a plan for your smoke alarm installation.
Smoke Alarm Repairs
With the best skills, our electricians are the best in repairing all types of smoke alarm problems such as: dead batteries, faulty wirings, bad compounds, broken sensors, and others. We use the best materials for repairs and replacements of broken parts.
Smoke Alarm Relocation
If you are new to a property or if you have an existing smoke alarm that you needs re-installed, our team can relocate them in your new desired location or we can again evaluate where it is best installed.
Smoke Alarm Maintenance
Too keep your smoke alarms running smoothly for a long period of time, we help check it up and maintain its good working condition. Rest assured that your smoke alarms will be durable and long lasting.
Why choose Gordon's Powers Smoke Alarm Installation Malvern Hill ?
Using the best highest quality of smoke alarms, equipments, and materials, your smoke alarms will be in perfect condition.
We always take an extra mile to make sure our smoke alarm installation will give you satisfaction.
We install to all types of structures from residential, commercial, and industrial units.
We pay very good attention what is best to keep your safety by careful smoke alarm installation plan.
We have the most affordable rates that can fit your budget.
Turn to exceptional smoke alarm installation from Gordon's Powers and expect the best quality of service performed by experienced and skilled electricians.
Switchboard/Fusebox Repairs Upgrades Malvern Hill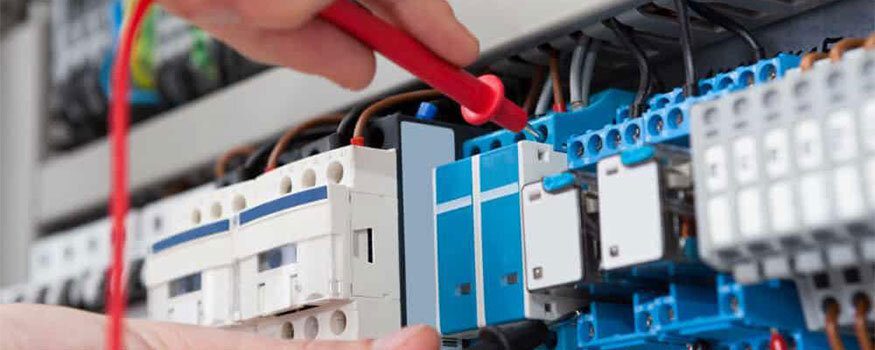 Do you need to change your old fusebox that's been causing you a lot of trouble? Have it upgraded by the most skilled electricians form Gordon's Powers who perform the most reliable Switchboard/Fusebox Repairs and Upgrades Malvern Hill. With complete procedure to make your new switchboards will work perfectly for your electrical system.
Our services have been highly recommended across Malvern Hill  for over then years. We built a very good reputation because of our outstanding services. Our team's reliability, promptness, and professionalism leave a very good impression to all of our clients.
Advantages of having Switchboard/Fusebox Repairs and Upgrades Malvern Hill
In this century, we depend immensely on electricity. We use more advanced appliances that have high electrical demand. Residences use high powered washing machines, air conditioners, heaters, lights, and other components. While commercial and industrial properties have even more high powered machines that are powered by electricity. Having an old switchboard won't be able to handle such demands. Having a new or upgraded fusebox can increase your safety from many electrical problems such as overloading. Moreover, a new switchboard helps with easy access and control of your circuits in case of electrical faults. You can reduce the risk of dangerous results such as fire and explosion.
What can Gordon's Powers electricians do for a Switchboard/Fusebox Repairs and Upgrades in Malvern Hill ?
Gordon's Powers has the goal of extending our services to provide safety to our dear customers. We make sure to it that every service is performed with care and perfection. Aside from the repair and upgrade, we can also provide maintenance to keep your fusebox's condition in the long run.
Be attentive to the signs of fusebox problems that need immediate repair such as the following:
Blown up fuses – This is a common problem that happens to a fusebox whenever a fault occurs to the electrical system such as short circuit and overloading. Gordon's Powers electricians will check the cause and perform fuse replacement, part replacement, or upgrade when needed.
Faulty wiring – Fuseboxes can have faulty wirings such as loose and burnt wires. Thesewires require immediate repair or replacements to avoid further electrical problem or even fire.
Never hesitate to contact your local Gordon's Powers electricians for all your Switchboard/Fusebox Repairs and Upgrades to say goodbye to all types of electrical problems.
Hot Water Heater Repairs and Installation Malvern Hill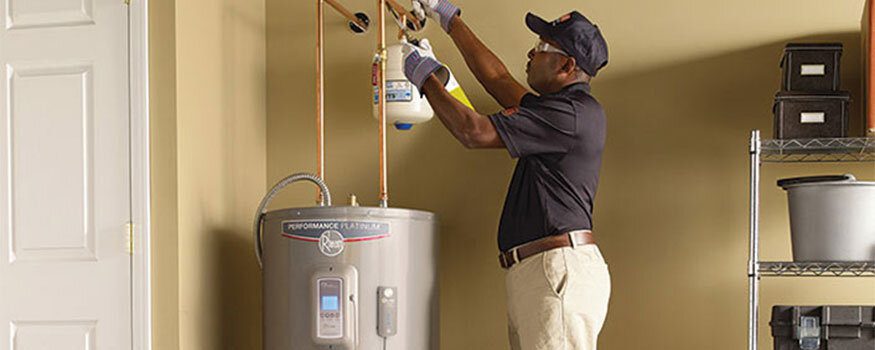 Do you need reliable and honest electricians to check your hot water heaters? You got the best Hot Water Heater Repairs and Installation Malvern Hill at Gordon's Powers. We can provide the best solution to all your hot water heater problems. For over than 10 years in the business, we provided excellent hot water heating system plans to many types of properties. Plus, we are the promptest team to respond to all water heater problems. We also finish the job in a timely manner.
We offer the following hot water heater services:
Domestic Hot Water Heater Repairs and Installations
Households and apartments are most common structures that need constant source of hot water. Hot water can be used in cooking, bathing, laundry, cleaning, and many more. These made hot water a necessity. Gordon's Powers is highly experienced and knowledgeable in providing repairs and services to units as such. We can recommend the right type of water heaters according to their demand of use and lifestyle.
Commercial Hot Water Heater Repairs and Installations
Apartment buildings, hotels, and other huge structures have more demand of hot water. Similar to domestic use, these types of commercial units also use hot water regularly. Our team is experienced in installing advanced hot water heater system that can sustain your businesses hot water needs.
Here are some signs of hot water heater problems to know when an electrician is needed:
Water is too hot to touch– This is common problem that occurs in storage hot water heaters. A problem with the thermostat is possible. It might be broken that causes the water to have the temperature it wasn't for.
No hot water– There are many possible causes if there is no hot water coming out of your faucet. Here are the possible causes:
damaged heating coils or elements
totally broken thermostat
loose wiring in the device
faulty wiring in your electrical system
These causes should be checked right away to identify the underlying problem. Immediate checking helps in lowering the risk of injury, damage, and other hazardous situation.
Only depend on Gordon's Powers honest, reliable, and fast services for all your hot water heater repairs and installation needs in Malvern Hill . Enjoy all our topnotch services in affordable rates and even expect special offers. We make sure that we are worthy of your trust.