Level 2 Electrician Canada Bay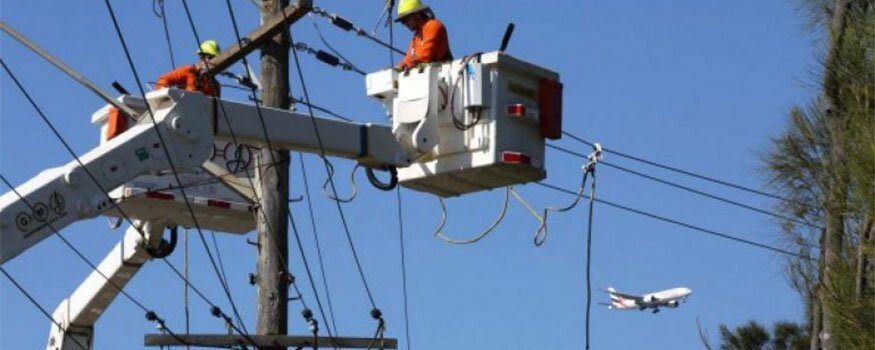 Are you looking for a team of Level 2 Electrician Canada Bay to assist you with any electrical needs of your business? You need to get prompt and honest professionals like Gordon's Powers Level 2 Electrician Canada Bay to attend to your requests to deliver quality repairs, provisioning and maintenance any Category II electrical works. At Gordon's Powers, we understand that the last thing you don't want to happen is that your business operations are hampered by unattended mains service lines faults, new power line provisioning and energizing, UV damage defects and more. This is why we made our Level 2 services readily available 24/7 so we can attend to urgent calls and finish the task on first visit.
Gordon's Powers team of licensed Level 2 Electricians Canada Bay are not only experts in delivering effective electrical works for commercial and industrial settings. We are highly reliable when it comes to any Level 2 works for residential as well.
Street Lighting
If you need street lighting, you can count on Gordon's Powers Level 2 Electrician Canada Bay to install street lighting for your private properties and public settings. You can also hire our services if you are a builder and we can help light residential subdivisions. We can install light poles and connect each to power mains. Our team can also supply durable LED lights for longer use.
UV Damage Consumer Mains in Canada Bay
One of the critical issues about consumer mains is the existence of UV damaged cables due to the sun's UV rays. Endeavour Energy or Ausgrid may issue a notice to you once they detect that your mains service lines are damaged. Once you receive it, you can just call Gordon's Powers and our affordable service will get rid of your hassle in no time.
Consumer Mains Repairs Canada Bay
Dealing with a couple of issues concerning consumer mains in Canada Bay is already a burden when you do not have the right expertise to handle it. It is inevitable that you face problems with your mains service lines. To help you take care of your troubles, Gordon's Powers can be your instant assistance with our Consumer Mains Repairs Canada Bay.
Gordon's Powers Level 2 Electricians Canada Bay can guarantee you with prompt and high quality workmanship. We are fully licensed and are authorised to work within Endeavour Energy and Ausgrid networks.
Emergency Electrician Canada Bay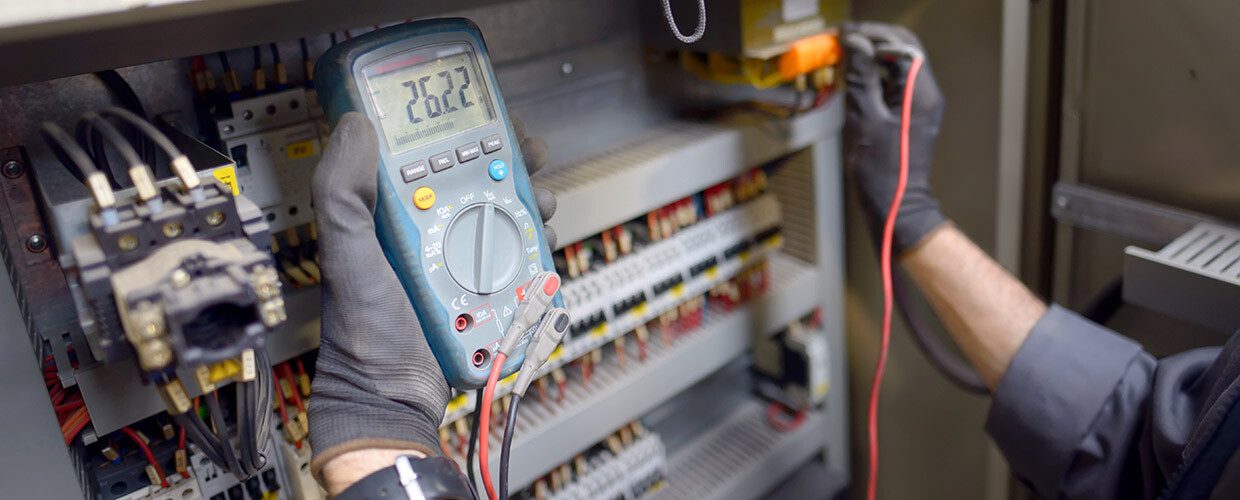 Have you been filled with great worry witnessing your power line just knocked down by a lightning and in need of an Emergency Electrician Canada Bay? In Canada Bay, you can put your worries aside. Gordon's Powers Emergency Electrician Canada Bay got you covered 24/7. We provide fast emergency response to any electrical emergency in Canada Bay and nearby places in Inner West Sydney.
There are a few things you need to be aware of during an electrical emergency. 24-hour Gordon's Powers Emergency Electrician Canada Bay will guide you on what to do and what not to do while our team is on its way to reach you. Here are a some of the important things to keep in mind:
What to do:
Call 000 for Australia Emergency response team if someone is hurt or have an electrical shock during the incident.
For electrical emergencies in Canada Bay, call Gordon's Powers and our team of emergency electricians will arrive at your place in an hour or less.
Our team will help you locate your panelboard so you can shut down the power supply to prevent potential damage to property and harm to life.
Unplug all your appliances.
Stay away from live wires, damp areas and other possible conductor of electricity.
What NOT to do: 
Do not panic. Know that Gordon's Powers Emergency Electrician Canada Bay will come to rectify electrical problems.
Do not touch anything without advice from the experts to avoid electrocution.
Never do self troubleshooting. Matters about electricity should ONLY be handled by licensed professionals and certified electricians.
In case of an electrical fire, do not use water to distinguish the fire as you can get electrocuted. Water is a great conductor of electricity.
Never come near a fallen power line or live wires and anything it touches. 
If you are in a middle of an electrical crisis, it is always required that you keep your focus and presence of mind as this will save your life and others, including your properties and assets. As your local Emergency Electricians in Canada Bay, we need your help to  inform us if you notice any potential electrical emergency so we can rectify it immediately and prevent bigger damage. Do let us know if you observe the following potential electrical problems:
Electrical smells
Sparking powerpoints
Blown fuses
Blown appliances
Blown lights
Faulty safety switches
Smoke Alarm Installation Canada Bay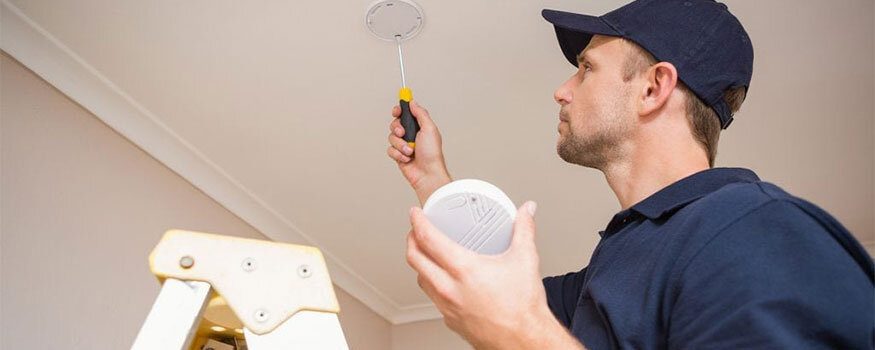 Do you have a phobia of fire and want to have an immediate installation of smoke alarms in your homes? Gordon's Powers Smoke Alarm Installation Canada Bay is all you need. We have a complete range of smoke alarm service that is made available to all our customers in Canada Bay and across other suburbs in Inner West Sydney.
Every year, fire accidents are reported and are normally caused by faulty appliances that are left running, overheating wirings, sparking powerpoints and more. One of the preventive measures to limit fire occurrences is having smoke alarms. But having smoke alarms installed in your homes and offices are not enough if they are not fitted in proper placement points. Gordon's Powers' Canada Bay smoke alarm specialists will guide you from the selection of smoke sensors that will work well in your environment, installation on proper positions according to Department of Fire & Emergency Services of Australia, fault detection for existing smoke alarm systems and frequent maintenance checks.
Since 2009, it has been a mandatory requirement that every home and building tenancy must be fitted with mains smoke alarms. At Gordon's Powers, this law is strictly observed and we have been fitting mains smoke sensors, also known as hard-wired smoke alarms, to most of single and multiple dwellings, commercial and office buildings, renovations and shopfitting settings. We are helping the Canada Bay community have smart technology like advanced smoke alarms that can detect both smoke and carbon monoxide (CO) to serve them by providing full protection against fire.
Whether you are using a photoelectric, ionisation or dual sensor smoke alarms, it is always important it is working properly to provide you an early warning about fire existence. Gordon's Powers will ensure that our team will run a complete test of your newly installed smoke alarms. Not only that, our smoke alarm installation Canada Bay service includes monthly functional tests and yearly replacements of batteries.
Why Choose Gordon's Powers?
There are many service providers in Sydney but only few have concentration on every suburb, particularly in Canada Bay. Here are a few reasons why you can count on Gordon's Powers:
Fast and same-day smoke alarm installation in Canada Bay and Inner West Sydney
Affordable and high quality workmanship
Local Canada Bay smoke alarm experts
Honest and trustworthy electricians
Switchboard/Fusebox Repairs and Upgrades Canada Bay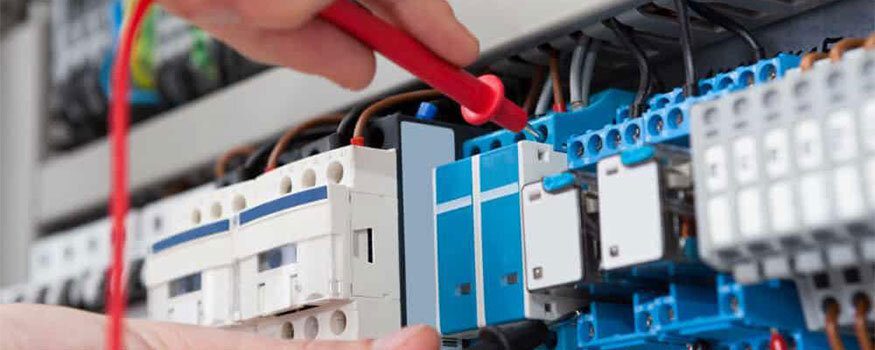 Do you observe all your lights grew dim and your heating appliances seemed slow after adding an air conditioning system? It might be a time for a Switchboard/Fusebox Repairs and Upgrades as this could mean that you are nearly exceeding your electrical capacity. In Canada Bay, Gordon's Powers Switchboard/Fusebox Repairs and Upgrades service can take a look at your electrical system and identify what is causing the problem. Our team can inspect your wirings and electrical circuits. Within the same appointment day, expect that your electrical system is working in a good condition.
Switchboard/Fusebox Upgrades in Canada Bay
When you begin to hit your electrical capacity limit, your switchboard or fusebox tend to supply minimal amount of power which is being shared by all the appliances inside your premise. When appliances run in low voltage because of insufficient power supply, it can damage them in just a short amount of time. With the help of Gordon's Powers, we will redistribute your appliances to other circuits to avoid congestion and if an upgrade is really necessary, our team will provide you with low-cost and energy saver switchboard upgrade.
Getting the right switchboard is hard since you need to be sure that it is compatible to your present electrical setup. Our switchboard licensed electricians in Canada Bay are happy to offer you with genuine switchboard model from reliable and quality brands like Hager, Schneider, RMS and more. We also have the capability to provide repair and maintenance service to these brands. In every switchboard upgrade service that we provide, we make sure that our customers have RCDs (Residual Current Device) such as safety switches and high performance circuit breakers. 
Switchboard/Fusebox Repairs in Canada Bay
It is hard to entrust switchboard repairs to someone who does not have the background or hands-on experience in the installation, repair, replacement and maintenance of meter boxes. With Gordon's Powers, you have the assurance that we can bring you the best repairs at a very affordable rates. We are dedicated to lessen our customers' worries by providing them all prices upfront and the value for their money. At Gordon's Powers, you are not hiring an average electrician. Rather, you will have some of the best and certified electricians in Canada Bay and Inner West Sydney with more than 10 years of proven service to homeowners and business owners in NSW
Hot Water Heater Repairs and Installations Canada Bay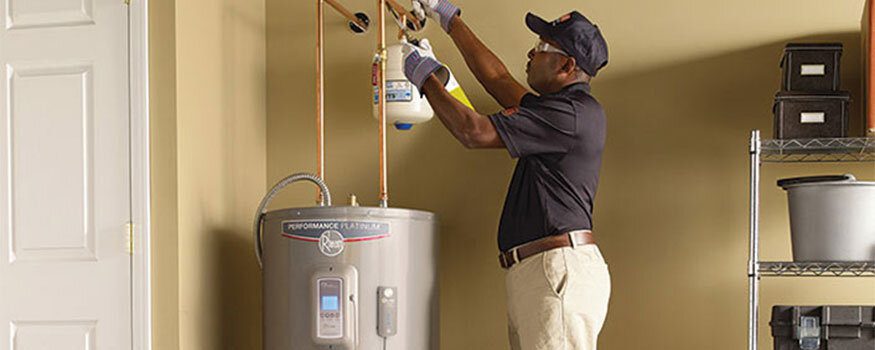 Is your hot water heater only able to provide you with warm water instead of hot water that you need? A Hot Water Heater Repairs and Installation Canada Bay service can determine if there could be a problem with the heating elements and the only way to find out is to get professional hot water heater electricians such as Hot Water Heater Repairs and Installation Canada Bay service by Gordon's Powers.
Gordon's Powers is a team of electricians that have specializations in every electrical aspect like Level 2 electricians, switchboard electricians, smoke alarm electricians, emergency electricians and hot water heater electricians.  Our water heater experts have more than 10 years of continued quality service to the people of Canada Bay, bring them cost-effective remedies for faulty hot water heaters. Our goal is to bring you fresh and clean hot water whenever you need it.
Hot water heaters is not only a primary concern of plumbers. With Gordon's Powers, our water heater electricians are also knowledgeable in plumbing concepts and can handle all areas of work to ensure that your hot water heaters are running in good state. We have the license to operate on any hot water heater appliance in Canada Bay and always abide to safety regulations set under Australian standards.
When to call Gordon's Powers' Hot Water Heater Repairs and Installation Canada Bay?
Problems with hot water heaters varies depending on what component had failed. Our team can help assess what could possibly have gone wrong that prevents you from getting hot water out of your plumbing fixtures. What we need you to do is to observe common signs of failing hot water heaters that will give you the go signal to get our Canada Bay hot water heater experts to assist you. Below are among the few things you need to observe:
No hot water.
Water is taking a long time to get hot.
Hot water has different color and smell.
Water is present around the tank or at the surface of the tank.
Intermittent hot water coming out of your shower and kitchen.
Inability to reheat water at your swimming pools.
Pilot light is off on gas hot water heaters.
For hot water heater installations, Gordon's Powers can perform same-day installation service as we are locally present in Canada Bay. You can rely that when you book an appointment with us, we are off in a jiffy to bring you an ace hot water heater installation that is built to last for many years. It is a mandatory procedure for us that we test every installation work we do and recheck it after a few months to confirm if your hot water is working up to the highest quality as expected.