Level 2 Electrician Beaconsfield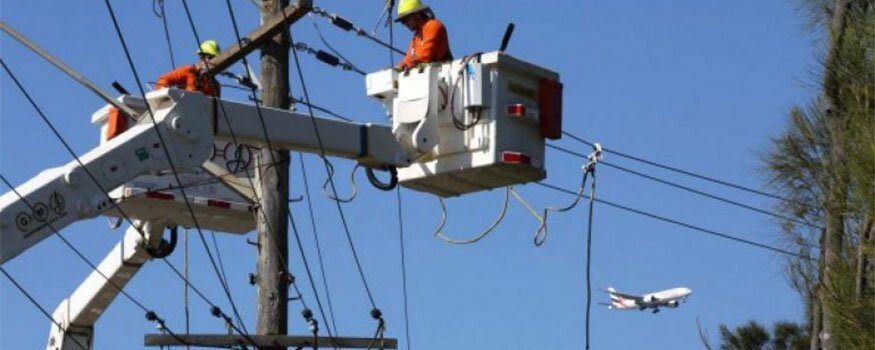 Do you need upgrades on your power mains and in need of a reliable Level 2 Electrician Beaconsfield? Worry no more of your upgrades. Gordon's Powers' team of Level 2 Electricians is perfect for the job. We handle simple to complex repairs and installations. For being over than 10 years in the business, our services have been giving satisfaction to our valued customers.
What makes Gordon's Powers Level 2 Electrician highly recommended?
Gordon's Powers' certified and licensed Level 2 Electricians are authorised to operate by Ausgrid and Endeavour Energy. Plus, we are the fastest team to respond to all repairs and installs. All services are also offered in affordable rates. We also have occasional special offers.
It is highly important to choose the right type of service line. Gordon's Powers evaluates a property and see what is perfect or we install as per requested.
Gordon's Powers Level 2 Electricians are highly experienced in the following:
Consumer Mains
This is the connection from the mains power lines to your property, and it has two types of service lines.
Overhead Service Lines– We install overhead service lines using the most durable cable lines for UV protection. For new overhead service connection, we plan electrical lines for perfect installation that directs to a property.
Underground Service Lines– Opposite to overhead service lines, line cables are installed underground. For properties without an underground electrical system, cables are installed in lightly excavated ground. Waterproof cables are then covered with protective steel tubes to protect them.
UV Damaged Cable Lines
If your overhead lines have been installed for many years, the harmful UV rays can cause its insulation to get brittle and get damaged. Leaving them as it is can cause electrical problems such as short circuit and electrocution.
Single to Three Phase Lines
Many properties may have existing single-phase lines. However, these lines have reduced or limited capacity of carrying power. Our Level 2 Electricians replace existing single phase to three phase lines. We also perform repair on both single to three phase lines.
Any problem in the service mains requires great attention of a licensed Level 2 Electrician. You never have to worry about it anymore. You have your local Level 2 Electrician Beaconsfield to perform topnotch repairs and installations.
Emergency Electrician Beaconsfield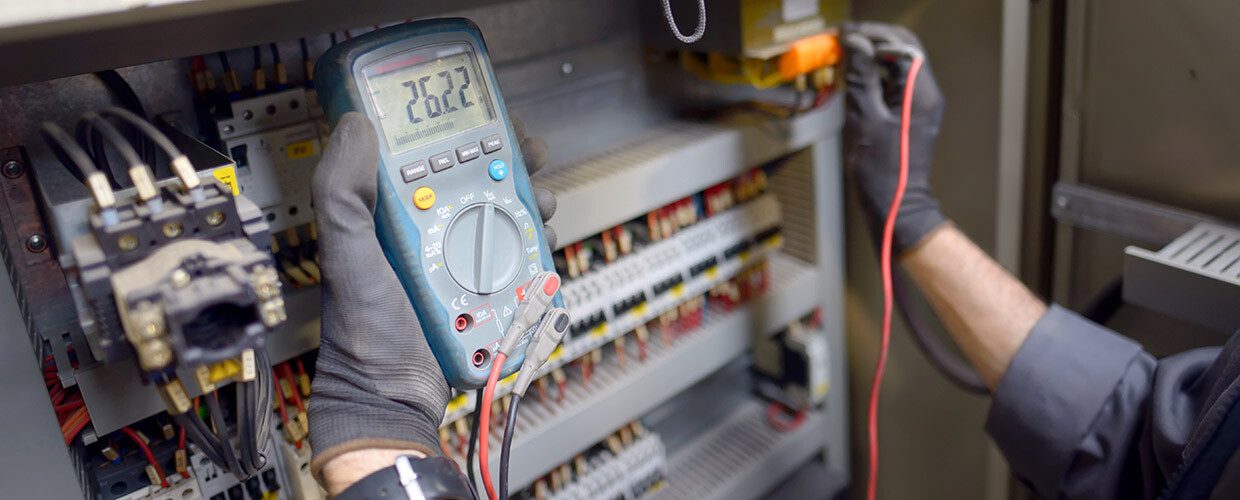 There are many electrical warning signs that most of us don't notice everyday. Some may also ignore them and are not taking extra precaution. However, electrical problems have to be attended to right away to avoid danger. When electrical faults are becoming too frequent, it is highly important to call you local 24 hour electrician beaconsfield to check and work on t8he problem.
For all your electrical emergency needs, you have a team of professional and experienced emergency electricians from Gordon's Powers. Because of our topnotch services, we are well-known and are highly recommended by our valued Beaconsfield customers. Our over than ten years service has helped hundreds.
Gordon's Powers Emergency Electricians perform successful repairs and installations. Our emergency electricians are available 24/7. All electrical emergencies will be attended to quickly.
Emergency Repairs
We perform keen check-up of the existing error and identify the problem. All the necessary testing is done. We repair or replace damaged parts.
Emergency Installations
For some damaged parts, repair doesn't work anymore. In this case, new installations of safety devices and parts are installed to ensure your electrical system will be working safely. Some new installations performed are the fusebox upgrade when a severe overloading occurs.
Everybody should watch out and never ignore signs of electrical problems such as:
Damaged appliances when plugged to an outlet– When your appliances keeps on getting damaged or having a popping sound when plugged to an electrical outlet, this might indicate a loose wiring, short circuit, or circuit overload. Don't attempt to perform DIY troubleshooting and don't plug in anything on the same outlet or circuit. Call your Emergency Electrician Beaconsfield to inspect it.
Hanging overhead service lines – Some service lines are down due to strong rains and winds as well as tumbled down trees. This has to be attended to after a storm. Never get in contact with the cable. They may have open parts that will cause electrical shocks when touched.
Non-working Smoke Alarms – A smoke alarm that doesn't work decreases your safety from fire. Have your emergency electrician check it right away whether it has dead batteries, loose wiring, dirty sensors, and damaged device. These should be addressed immediately at daytime so you can rely on it at night time.
Smoke Alarm Installation Beaconsfield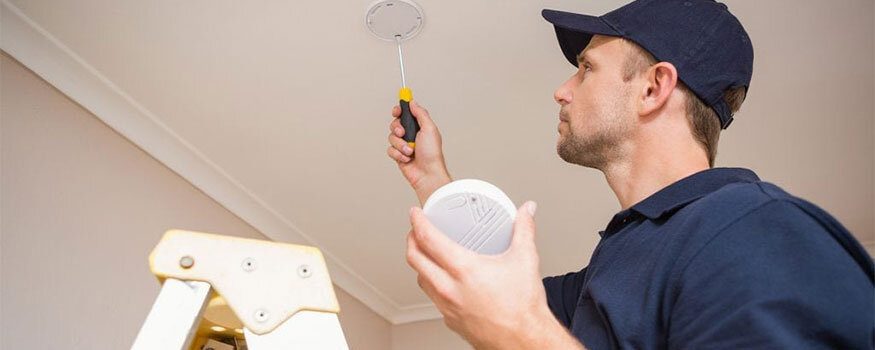 Do you need a reliable smoke alarm to alert you from potential fire? Aside from the smoke alarm, you also need professional electricians to have them installed properly to your home, business, or property. Turn to the most reliable and professional team of electricians from Gordon's Powers for your Smoke Alarm Installation Beaconsfield.
Gordon's Powers team perform the best smoke alarm installation in Beaconsfield. For over than 10 years in providing smoke alarm installation across Sydney, we earned a good reputation and is highly recommended by valued customers. We are trusted for hour honest and excellent repairs and installs.
Moreover, Gordon's Powers install all types of smoke alarm to different structures. We install the best and high quality brands of smoke alarms using the best materials and equipments. Rest assured that your Smoke Alarm Installation Beaconsfield is in perfect hands.
Gordon's Powers can install the following types of smoke alarms:
Interconnectable Smoke Alarm – works on detecting smoke in all corners of a premise where alll the alarms are installed.
Photoelectric Smoke Alarm – works by detecting slow burning fires and is commonly installed in residences.
Ionized Smoke Alarm – works by detecting quick burning fires and can be installed together with the photoelectric alarm.
How does Gordon's Powers perform an excellent Smoke Alarm Installation Beaconsfield?
We check your property of its size, design, and structure. This is highly important for us to identify the right type of smoke alarm your property needs.
A discussion takes place between us and a client. We provide the information they need such as smoke alarm type, smoke alarm count, service rates, and service duration.
We perform the installation according to the plan made and agreed upon between our electricians and the client.
We get paid with the exact amount from the prior quotation with no hidden charges.
These factors have made us the most sought for smoke alarm installation service in Beaconsfield. Old smoke alarms can experience electrical faults or malfunctions. Our team also performs repairs in these situations. Smoke alarms may not work due to loose wiring and dirty sensors. Loose wiring can even cause short circuit which can cause further electrical problem. It has to be checked right away.  Another smoke alarm problem is a squeaking alarm sound. This sound is not helpful for your safety at all. Weak batteries and dirty alarms are some possible causes for the mentioned.
Switchboard/Fusebox Repairs and Upgrades Beaconsfield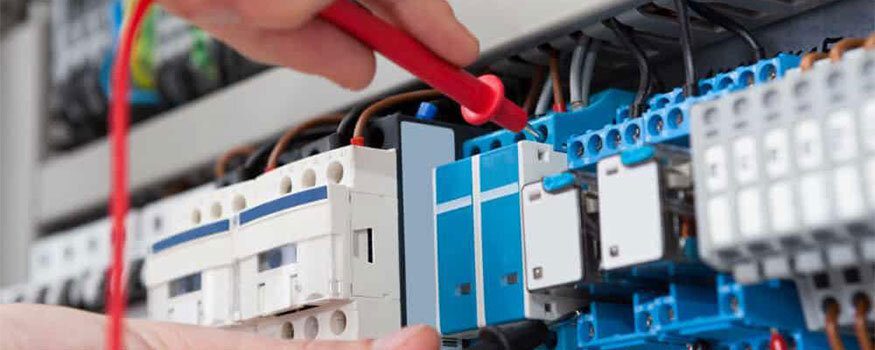 Has your fuses been tripping a lot lately? This simply means that your fuse amperage can't handle the electricity demand it's being put with. Replacing the fuses with higher amperage will do for the meantime but it can't permanently fix the problem. Fusebox problems can bring serious problem to your electrical system. It is best to have Switchboard/Fusebox Repairs and Upgrades Beaconsfield to make sure of your safety from electrical hazards.
Gordon's Powers has been in the business for over than 10 years. We have serviced valued customers across Sydney, and left them fully satisfied with our Switchboard/Fusebox Repairs and Upgrades. Our professional and skilled electricians perform topnotch services to make sure your electrical systems are in perfect working condition.
Having an old fusebox can cause a lot of inconvenience and damage. Here are signs that your old fusebox needs an upgrade:
No Power – If your property has no power, there must be a problem with the mains. The fusebox has to be checked whether there are blow ups or tripped fuses. A professional electrician should inspect the problem and it have it repaired as soon as possible.
Frequently Tripped Fuses – Fuses are sacrificial elements that trip whenever there are short circuits or circuit overload in your electrical system. If fuses keep on tripping, there is a much more serious problem in your circuits. Call your local electrician right away.
Flickering lights and appliance lights – These signs may be normal but when they happen frequently, loose wirings or overloading may be possible causes. Loose wirings have to be checked immediately to avoid short circuit. Overloading on the hand, happens if there is too much electrical activity in one circuit causing the lights in your appliances to flick. To prevent further problem, avoid using a circuit too much or have your fusebox checked for its capacity. If your property has more demand of electricity, an upgrade will be highly recommended.
You never have to put up with your old fusebox. Don't let any hazardous situation take place. Take extra precaution and prevent them from happening by getting the upgrade your old fusebox needs. Never attempt on fixing the fusebox on your own for it might cause electrocution and more serious problem.
Hot Water Heater Repairs and Installation Beaconsfield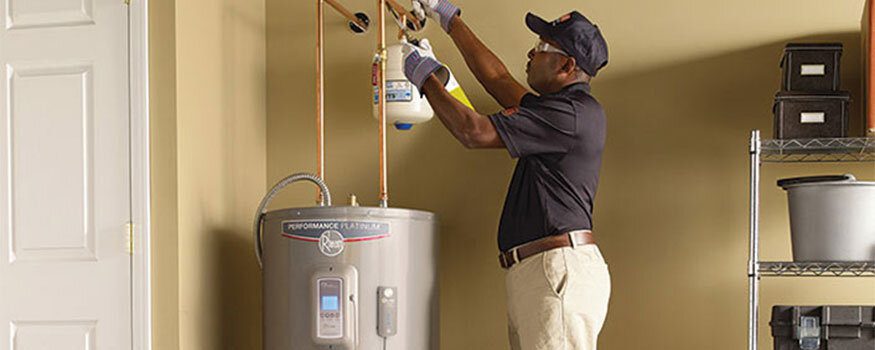 Are you tired of guessing what might be wrong with your hot water heaters? Stop guessing and performing DIY troubleshooting. Have a reliable electrician to check on the problem instead. Your local Gordon's Powers electrician is here to help you with all types of hot water heater problems. No need to worry about disturbed hot water use. Be informed with the correct repair and installation needed for your hot water heaters.
Hot Water Heater Repairs and Installations Beaconsfield should be handled by professional electricians and Gordon's Powers has the skilled and experienced team to do the job. With over than 10 years in the business, we pride ourselves of successful and excellent performances. We are also dedicated in providing our services in affordable rates.
What can Gordon's Powers do for a perfectly installed hot water heater?
Every type of property has different demands of hot water. The client discusses their demand of hot water and we can recommend what fits them. Using the best types and brands of hot water heater, you will have a reliable and uninterrupted source of hot water.
Gordon's Powers is highly experienced in installing hot water heaters such as the following:
Conventional Hot Water Heater – This hot water heater is the most common type that households have installed. Because households have a continuous demand of hot water, a stable source of hot water is what they needed. A Conventional Hot Water Heater or Storage Hot Water Heater has storage tanks wherein water is stored and heated. Therefore, having this type of water heater is highly reliable.
Demand-type Hot Water Heater – Water is heated only when needed. That is how a Demand-Type Hot Water Heater works. Using heating coils, the water is heated when a faucet is turned on. Moreover, faucets can't be used simultaneously. The water heater can only handle providing the right temperature in only one use.
Hybrid Hot Water Heater – Hybrid Hot Water Heater is also Heat from the air is collected and pumped to the storage water tank to heat the water. an energy efficient heater because it also uses external heat. This type of hot water heater is best in tropical countries where there is enough hot air temperature.