Level 2 Electrician Concord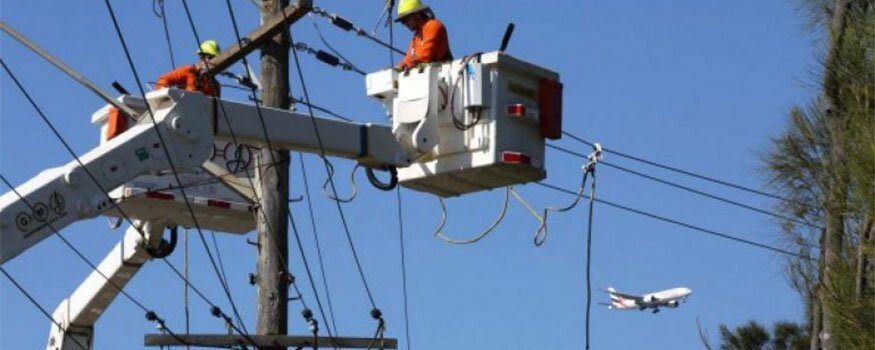 Are you still in search of a licensed Level 2 Electrician Concord to work on your main service lines? You have landed on the right place. You have Gordon's Powers to service you with all types of repairs, installations, and upgrades in your main service lines. For being in the business for over than 10 years, our services are sure to have left our valued customers the satisfaction they need.
What is a Level 2 Electrician?
A Level 2 Electrician is responsible in handing repairs and installation in consumer mains. Services done are complex and advanced that shouldn't be handled by yourself. It requires skilled and professional hands.
Gordon's Powers make sure to it that our customers are safe from any electrical hazard. We make sure that all connections are in perfect places and great condition. Gordon's Powers Level 2 Electricians Concord are the fastest in attending to service lines electrical emergencies. We perform careful evaluation of service lines, double check faults, and absolute repair. We give our clients honest information and services for the betterment of their electrical systems.
Here are examples of tasks that our Level 2 Electricians work on:
Repair on UV Damaged Cables Lines
Our Level 2 Electricians commonly repairs cable lines that are damaged by UV rays. Damaged parts may have insufficient insulation. We can increase insulations and apply extra coverings to avoid the cable from totally getting damaged. However, we recommend replacement of lines with multiple damages.
Consumer Mains
Gordon's Powers is the best to call on in all types of consumer mains services such as:
Service Upgrades
Our Level 2 Electricians are the most experienced in performing upgrades in service lines. The upgrades include switchboard upgrades and single phase to three phase cable lines. For properties that have a bigger demand of electricity could have an upgraded switchboard. Cable lines are also upgraded for additional safety from too much current.
Overhead and Underground Service Lines
We perform topnotch overhead and underground service lines repair and installations. For new connections, a design and plan is made to have a perfectly installed service line. Overhead service lines run from the main post to the property. Cables are mounted on a premise's exterior and to the switchboard. While for underground service lines, cables are installed underground.
Emergency Electrician Concord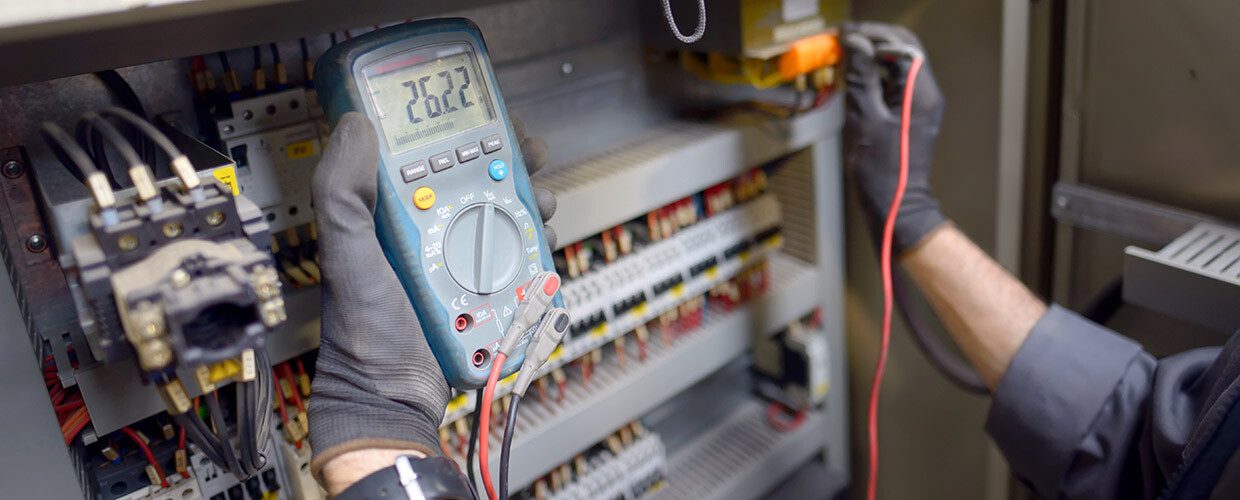 Do you experience electrical problems and don't have any idea what to do? It is time to have a reliable Emergency Electrician Concord that you can call anytime to help you fix any electrical problem anytime. You have Gordon's Powers team of professional and skilled emergency electricians.
We do emergency repairs and installations to all types of structures. Our goal is to provide the best emergency service to decrease every property's risk to danger and electrical damage.
Watch out for signs of electrical problems such as the following:
Smoke and sparks in sight – Smoke is an initial sign of a potential fire. This may occur to wires, appliances, lights, and fusebox that have melting or burning parts. Sparks may happen to open live wires and in plugging appliances to outlets with high current.
Electrical Smells – An electrical smell also produces smoke which is also a sign of potential smoke. Some of these may be hidden that makes it hard to identify what really is happening, In this case, call an emergency electrician right away.
Flickering lights – This is not usually alarming. However, if it happens too often, it has to be checked right away for potential overloading. Flickering has to be watched from appliances lights as well.
Smouldering fire on mains cable wires – This is an uncommon electrical problem but some have already experienced. When you see a sign like this, you should get it reported immediately to an emergency electrician. The smouldering fire may be cause by damaged phase lines. Leaving it unsolved could result to fire and damage to poles and mains electrical system.
Exposed or Cut wires – These could always cause danger which includes short circuit, electrocution, and fire. Repairs and necessary replacements should be performed right away by skilled electricians.
Why is Gordon's Powers the best for all types of electrical emergencies?
Our electricians are licensed and experienced in solving all types of electrical issues.
With 24/7 availability, we can respond and give action to all your electrical emergencies.
We have the post affordable rates and even have special offers.
We are highly recommended in Concord for our honest and reliable services.
Our services are done in a timely manner.
Smoke Alarm Installation Concord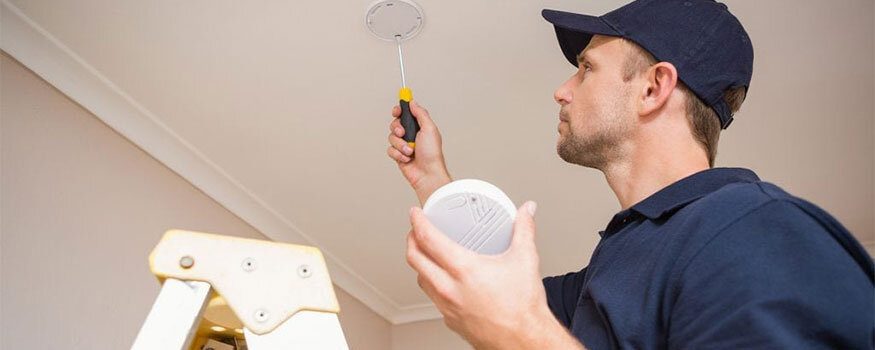 Smoke Alarms have to be working perfectly to help increase your safety. However, if your smoke alarms are not working the way they should, they have to be checked and repaired as soon as possible. You can rely on Gordon's Powers' team of reliable and professional electricians to perform repairs and Smoke Alarm Installation Concord. Get your smoke alarm in good working condition once again.
Gordon's Powers has built a very good reputation in the electrical business for over than 10 years. We handle all types of electrical services and we are highly experienced in Smoke Alarm Installation Concord making it easy for us to do and finish in a good amount of time.
Our team installs all types of smoke alarms for different types of structures. Here are different types of smoke alarms:
Photoelectric Smoke Alarms – This smoke alarm functions in detecting slow burning fires. This is mostly chosen by homeowners and business owners. Because it detects a potential fire ahead of time, people are given extra time to evacuate. This is very beneficial for families during the night when everyone is asleep.
Ionized Smoke Alarm – This is best in detecting rapidly growing fires. This is only recommended in structures that are less risky. Still, it plays big role on preventing damage and protecting a property.
Photoelectric and Ionized Smoke Alarm – This is a combination of the 2 types of smoke alarms used also for small to medium structures. These two are connected and located on different areas where each is highly needed.
Interconnectable Smoke Alarms – With series of networks, smoke alarms are all connected. When a single alarm is triggered, the rest of the alarms will be signaled as well which helps in alerting everyone in a premise about the potential fire. This is highly used for big structures such as shopping malls, office buildings, hospitals, recreational facilities, and other types.
Aside from the new installation, our team perfects all smoke alarm repairs and replacements. We check smoke alarms problem and perform necessary repairs or replacements for too damaged devices. We can also alter or relocate your existing smoke alarms. If you notice that there is something wrong with your existing smoke alarm, you need to call Gordon's Powers electrician to keep your safety from fire.
Switchboard/Fusebox Repairs and Upgrades Concord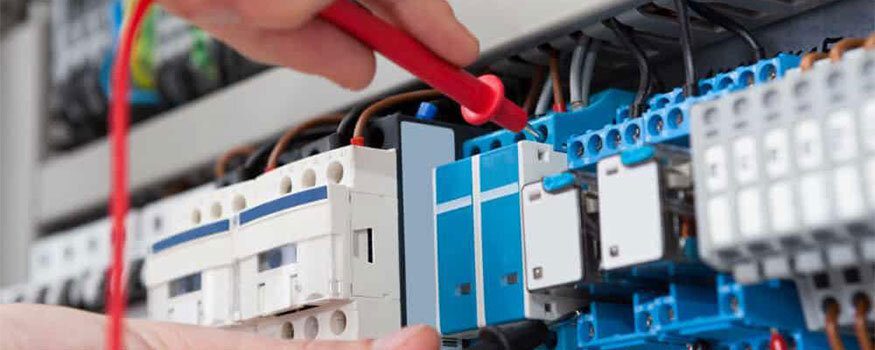 Do you have existing old fuseboxes that keep on causing you inconvenience? To prevent electrical problems from taking place, Switchboard/Fusebox Repairs and Upgrades Concord is needed. Doing so can help prevent hazardous situations that can be damaging.
One of our goals is to extend the greatest of services to help you avoid danger and potential fire. Being in the business for over than 10 years, we built great reputation to our valued Concord customers and made us highly recommendable across Sydney.
Fusebox can be damaged by many factors. If you have an existing old fusebox, it is prone to damage such as burnt wires, loose wires, and weak structure. These fuseboxes may have rusty parts due to the long period of time. Moreover, we commonly have big demands of electricity due to increased appliances. Such appliances consume more current such as air conditioners, laundry machines, refrigerators, and more. These can't be handled by an old fusebox with low amperage. Gordon's Powers highly recommend Switchboard/Fusebox Repairs and Upgrades Concord.
Our team of professional and honest electricians provides all the information you need about your fusebox to let you know what you need and what you don't. We do everything to make sure that your safety is increased from other electrical problems your fusebox can cause you.
What services can Gordon's Powers Electricians do for your Switchboard/Fusebox Repairs and Upgrades Concord?
Evaluation – For new installations, we will evaluate the premise and the load of electricity you need. For repairs of existing fuseboxes, further checking and testing is done.
Repairs – Our team perform excellent repairs after checking and testing your fuseboxes. We guarantee that high quality materials and tools are used for a greatly done work.
Upgrades – We perform upgrades that fit your electrical demand. A premise is carefully evaluated and changes in a fusebox will be discussed with the client.
Maintenance – Upgrading a fusebox has numbers of benefits and can help increase electrical safety. However, if malfunctions occur due to some damaged electrical parts in your circuit, it could still cause harm to your fusebox. In this case, maintenance is needed to check on your electrical system's damage and fusebox status.
These steps are done to ensure a high-quality fusebox upgrade or repair. Our team will never fail on extending the best of help to free you from worrying about potential danger from your old fusebox.
Hot Water Heater Repairs and Installation Concord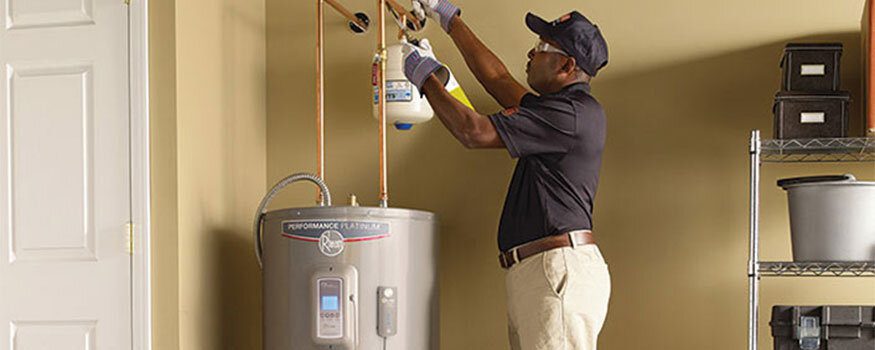 Is your tap water too cold for your touch? Why not have a hot water heater installed to help soothe your hand whenever you use water. For your hot water needs, you should turn to the most reliable Hot Water Heater Repairs and Installation Concord. Gordon's Powers team of professional electricians are the best in hot water heater services across Concord. For over than 10 years in the business, we are very well-known with our high-quality and durable hot water heater installation.
There are plenty of good reasons why you need a hot water heater installation. If you are a homeowner, your family and kids especially will need hot water for bathing, laundry, and many more. Preferring one installed will be very beneficial for the whole family as well as your guests. For apartment or hotel owners, tenants and guests will go after staying in a place with a hot water heater. For existing hot water heaters, you need a reliable team to perform repairs and maintenance in case problems occur.
Gordon's Powers are highly experienced in installing all types of hot water heaters. There is the most common type which is the Storage Hot Water Heater. This heater has a storage tank where the water is heated and stored. Hot water is ready for use anytime. We highly recommend this to homeowners, apartment owners, hotel owners, and hospitals that need a stable hot water source. Next common unit is the Tankless Hot Water Heater. It doesn't have a tank to store hot water so there is no stable source of hot water. Instead, water is heated by heating coils when needed. This is requested by homeowners who have at least 2 occupants only. Next is a Hybrid Hot Water Heater which is in-demand in warm places because of its ability to transfer the hot air into a tank for heating water. Aside from being energy efficient, it is also safer to use.
Why rely on Gordon's Powers team for your Hot Water Heater Repairs and Installation Concord?
We have the fastest team to answer and perform the job in a timely manner.
Our electricians are the most licensed and skilled for all hot water heater repairs and installations.
We use the best materials, equipments, and brands of hot water heater.
We provide free quotation and affordable rates for all of our services.
We can also provide maintenance to your existing hot water heater units.