Level 2 Electrician Burwood Heights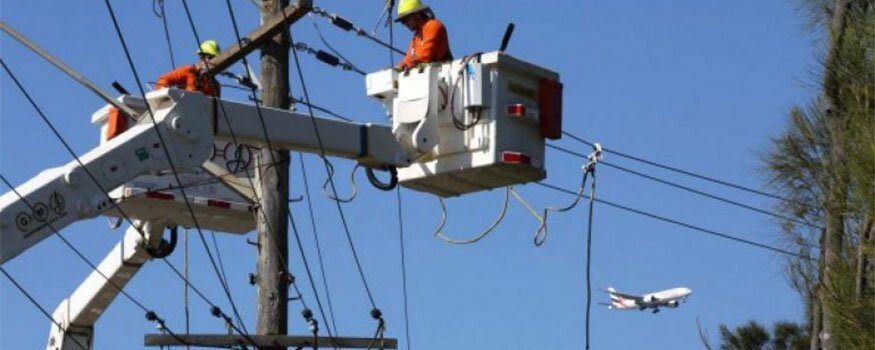 Do you need assistance in increasing your electrical capacity to cover your new appliances? In Burwood Heights, old electrical circuits are very common and are designed to just support few appliances at a time. It is always recommended that you get help from professional Gordon's Powers Level 2 Electrician Burwood Heights to do an assessment of your current load capacity and confirm the number of appliances should be connected at a certain electrical circuit to avoid overload and blown fuses.
Living in Burwood Heights is a bliss when you have Gordon's Powers to attend to all your electrical needs. Our team of Level 2 electricians have the right kind of attitude and dedication in delivering 100% satisfaction to all homeowners and business owners within the suburb.
Our Level 2 Electrician Burwood Heights can help you with:
Upgrading single to three phase consumer mains
To increase your electrical supply to carry extra load, Gordon's Powers Level 2 Electrician Burwood Heights can upgrade your existing single phase mains to three phase mains. This happens often in commercial and industrial facilities where high-energy consuming appliances or equipment are used. Our team can do the upgrade at any time most convenient for you. For residential buildings like apartments, hotels, and inns, our Level 2 electricians can help you as well.
Connecting consumer mains to your local electricity network
If you have just moved to Burwood Heights or have a building built, you can get Gordon's Powers to connect your mains service line to your local Burwood Heights electricity network and energise it for your immediate use.
UV Damage Consumer Mains in Burwood Heights
All defect notice from Endeavour Energy is well-taken care by Gordon's Powers Level 2 Electricians. We have rectified hundreds of UV defect notices within Burwood Heights and nearby suburbs in Inner West Sydney.
24hr installation of overhead and underground consumer mains
Setting up and installing consumer mains is only carried out by licensed Level 2 Electricians. In Burwood Heights, we know the urgency of getting your connection up. At Gordon's Powers, we have full 24-hour Level 2 service and we can perform installation of overhead and underground consumer mains.
Consumer Mains Repairs Burwood Heights
If you suspect any problems with your mains service, you can call up our Level 2 team at Gordon's Powers and we are ready to give you best repair works on your switchboards, power cables, point of attachment, fuses, circuit breakers, meters and more.
Emergency Electrician Burwood Heights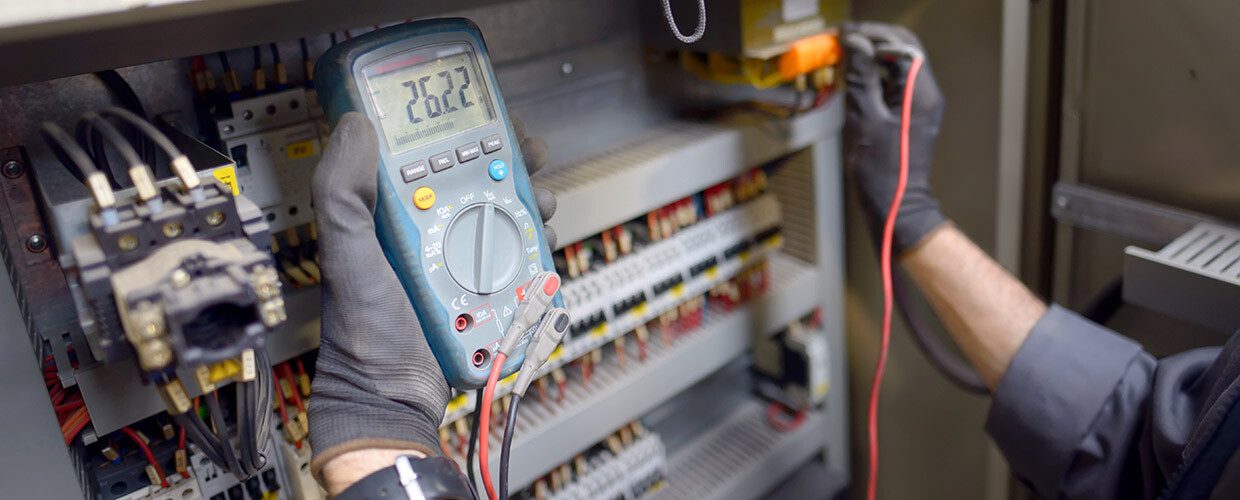 When things get out of hand with your electrical system at your Burwood Heights home, do you already know what to do aside from panicking? Gordon's Powers is one of the leaders in the electrical industry that  provides a 24-hour electrical emergency assistance in Burwood Heights. Our quality service starts once you dial our number and our promise of excellent workmanship begins the moment we advise you not to panic.
Gordon's Powers Emergency Electrician Burwood Heights has the following service offerings:
Emergency Lighting
An emergency lighting is a lighting system that kicks in when a power outage takes place and normal lighting or illumination is not available. This is also considered a form of electrical emergency since emergency lightingprovides a big help in times of emergencies like natural calamities, Sydney-wide power outages and more. Gordon's Powers has a sustainable Emergency Lighting solution that will benefit you in long-term. You can contact us for a complete discussion.
Power Loss
If you lose your power supply during a stormy day or night, or if your circuit breakers or safety switches trip, just call Gordon's Powers to assist you check on your power connections and restore it immediately once the risk of further damage is cleared. Our team of Emergency Electricians in Burwood Heights can work with you regardless of what time your emergency comes.
Wirings or Appliance in Contact with Water
An electrical shock is fatal, but if you are careful and keen to have preventive actions, the better. If you see wirings, plugs, powerpoints and appliances that are in contact with water, immediately get the attention of Gordon's Powers Emergency Electrician Burwood Heights to get rid of the problem right away before it causes more serious problems. While we travel to your place, we would advise that you shut your power off to stop the flow of electricity and prevent someone from getting an electrical shock. We will be with you in less than an hour.
Blown Transformer Repairs
If you see a transformer blew up in the nearby power pole, just call Gordon's Powers and our Level 2 electricians will perform an emergency maintenance on the affected pole. A blown transfer may be a result of overloading of consumer mains. We have brand new and reliable components for repair works to ensure durability.
Smoke Alarm Installation Burwood Heights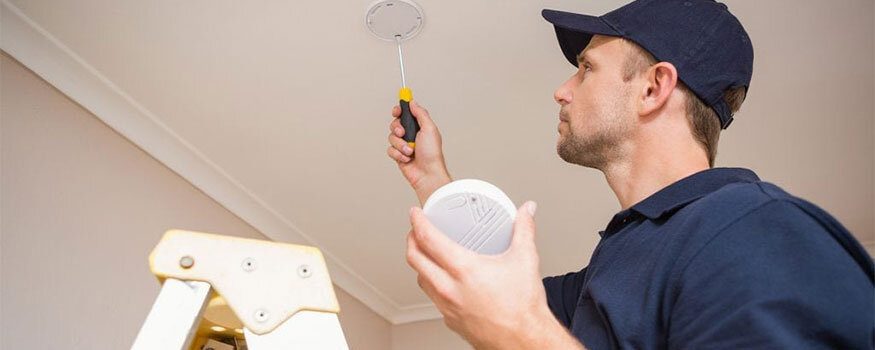 locFire is inevitable when proper precautions are not observed and practiced. However, this can be prevented given the proper knowledge how to deal with the signs of a possible fire breakout. This is the purpose why the Australian fire department conducts a series of fire drills to help every Australians in their day to day routine. Gordon's Powers also shares this mission to safeguard our fellow Aussies, especially people from Burwood Heights. We have a decade long of pure quality Smoke Alarm Installation service given to our al Burwood Heights community.
Our team at Gordon's Powers are experts in the following types of smoke alarms:
Smart Smoke Alarms
Smart smoke alarms are new and is a product of the advanced technology of the modern world. It allows you to monitor your home or building condition through an application as the system will send the alarm to your mobile device and gives you the exact location of the sensor that triggered the alarm. Gordon's Powers is well-trained in the installation of smart smoke sensors. We will also explain and do a simulation on how the system works.
Mutifunctional Smoke Alarms
Many modern smoke alarms focus on functionality as a wise solution to cut down your expenses while providing double protection. Gordon's Powers Smoke Alarm Installation service in Burwood Heights can help install multifunctional smoke alarms that can detect both smoke and carbon monoxide used by gas fixtures within your homes like gas range, gas refrigerator, boilers and more.
Hard-wired Smoke Alarms
As a common smoke alarm system, Gordon's Powers can quickly install hard-wired smoke alarms. We will do an initial test of your electrical circuit for proper fitting of the smoke sensors. After which, we will also perform a series of functional tests with different scenarios to confirm effectivity of the installation. With Gordon's Powers, we install hard-wired smoke sensors that have backup batteries.
Wireless or Battery-Operated Smoke Alarms
Although you can install wireless smoke sensors by yourself, we suggest you consult with professionals in smoke alarms to evaluate if this type or smoke alarm is what you exactly need and where you can install it. After that, you need to perform a test to see if it is working and make necessary if not. With all these works, why not just get Gordon's Powers to do all the work for you. All you have to do is confirm our tremendous workmanship during our first visit.
Switchboard/Fusebox Repairs and Upgrades Burwood Heights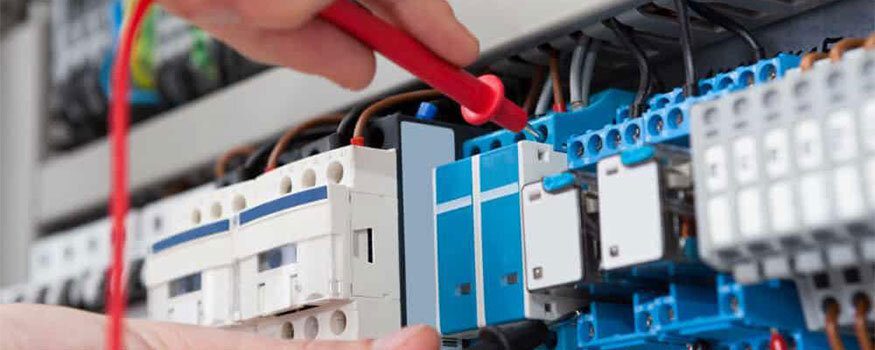 If you are looking for a switchboard repair and upgrade person in Burwood Heights, why hire a single person to do the job when you can get a team of highly skilled switchboard electricians at Gordon's Powers for the same price? This is pretty amazing, right? The things is, this is exactly true.  We are your local Burwood Heights electricians and you are dear to us. This is why our service charge for switchboard and fusebox repairs and upgrades job is maintained at reasonable prices.
With more than 10 years of dedicated service to the Burwood Heights community, Gordon's Powers has covered small to big repair and upgrade works on switchboards used at residential and commercial settings.
Domestic Switchboard/Fusebox Repairs and Upgrades in Burwood Heights
For home use, switchboards are designed to distribute electricity to several electrical circuits in your homes. Aside from that, it is also designed to protect your homes against power surges. Gordon's Powers complies with Australian Industry Standards and will ensure that all repair and upgrade works on your home switchboard and fusebox is according to the standards and are working properly.
We are knowledgeable and have hands-on experienced in handling and repairing RCDs (residual-current device) and RCBOs (RCDs with overcurrent protection). We use high quality units and components for replacement and materials for repair. We can also provide you with upgrade options that are cost-effective and can support your modern electric needs. With our team by your side, you will experience a better living.
Commercial Switchboard/Fusebox Repairs and Upgrades in Burwood Heights
The electric demands in the commercial industry is very high. For mission-critical tasks, a short power outage is not very helpful at all. If you are using old switchboards in your office, data center or other high-energy consuming facilities, you will likely experience a few power interruptions due to circuit breaker trips caused by overloading. As your loyal partner, Gordon's Powers can help make certain that your day-to-day operations are not affected by ensuring 0% downtime. Our team will help upgrade your switchboard to allow extra load coverage. We can also shift your equipment and appliances to other circuits to balance the electrical load.
When it comes to repairs, rest assured that we only use tools and equipment from the trusted brands. We will not compromise the integrity of our name and the safety of your building and tenants within.
Hot Water Heater Repairs and Installations Burwood Heights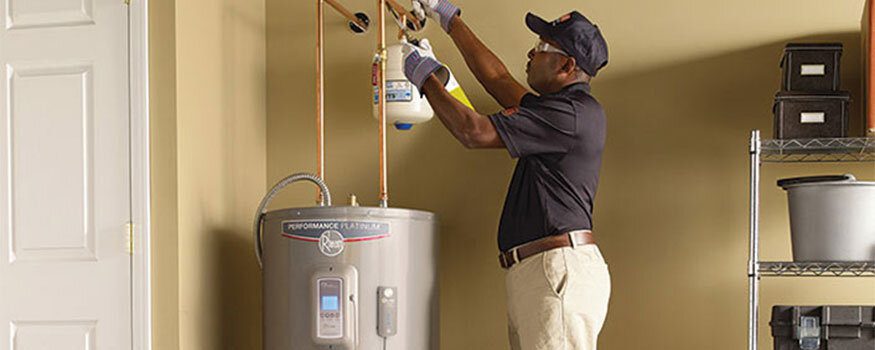 Don't have hot water when you need it the most? It can be frustrating if you are already in the shower and waiting for hot water to flow when cold water surprises you instead? Should this happen, you can inform our team of hot water heater electricians at Gordon's Powers and we will immediately come down to your place to do the necessary repair works.
Hot Water Heater Installation in Burwood Heights
If you are living in Burwood Heights or operating a business that rely with hot water more than an average hot water consumption of a household, you can count on Gordon's Powers' ability to perform urgent maintenance, repairs, replacements and installations. We are focused in keeping your hot water readily available for your use. Relying on our expertise to help install your hot water heaters will guarantee you that your appliance will go a long way. We can effectively install water heaters according to Australian standards to ensure safety and durability.
Hot Water Heater Repairs in Burwood Heights
Our more than 10 years of experience in providing dependable and quality Hot Water Heater Repairs and Installation Burwood Heights service will help you identify the below possible signs (among the few) that your hot water heater already needs tweaking:
Water is present surrounding the tank.
One of the major hot water heater problems is water leak. If you see a pool of water already surrounds your hot water heater tanks, you can call Gordon's Powers and we can help determine if the water is coming from the tank and check for signs of leakage. We can perform minor to major water leak problems and use top class materials for repairs and replacements.
Popping or bannging noises.
If you notice a popping or banging noise inside your hot water tank, you need to call for help from an expert electrician at Gordon's Powers that can check whether the problem is a pressure build up inside the tank or faulty heating elements. Once we determine if any component has worn out, we will replace it with quality parts.
No hot water.
Whether you are using an electric hot water heater or a gas thermocouple water heater and there are no hot water coming through at all, the heating elements may have a problem. Gordon's Powers can do a series of tests to confirm if the damage is bad and replacement of the component is needed.