Level 2 Electrician Liberty Grove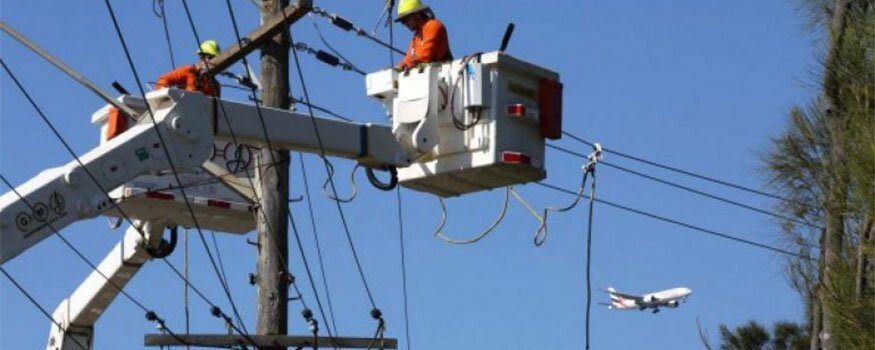 Do you need a reliable and skilled Level 2 Electrician Liberty Grove to do repairs and installations on your consumer mains? You have the best team of Level 2 Electricians to handle all complex repairs. Being highly recommended across Sydney, rest assured that you'll get excellent services.
Gordon's Powers Level 2 Electricians have over than 10 years of experience in providing help to valued customers across Liberty Grove. Repairs and Installations on consumer mains are sure to be of highest quality. We are permitted to operate by Ausgrid and Endeavour Energy for our Level 2 Electricians are licensed and professional. You can also count on our team who is available 24/7 to respond to all your electrical problems. Our team can handle all types of advanced service such as:
Consumer Mains
Overhead Mains
We perform overhead service line installations. We connect your property to the supply point wherein high quality cables are used.
Underground Mains
We are responsible in connecting your underground line to the supply point. For full underground installation, we can perform the necessary excavation where your cables should be located. Using electrical pipes, cables are protected by unknown digging as well as water.
Metering Services
Our expert team can handle all types of metering services such as meter replacement, meter installation, meter repair, and more.
UV Damaged Cables Lines Repair
Cables get damaged over time by the harmful UV especially if low quality cables are used. Gordon's Powers can do the necessary repairs needed to mend burnt or cracked insulations. However, we highly recommend a replacement of the entire cable line if the damage has taken many portions.
What is the importance of having a reliable and prompt Level 2 Electrician Liberty Grove?
It is highly important to have a prompt and available Level 2 Electrician you can call whenever problems in the service lines occur. These are complicated and advanced cases that can't be fixed by DIY troubleshooting. It can only be solved by a professional. Moreover, persisting electrical problems in this field can cause serious injury, electrocution, and damage.
Electrical problems may happen anytime so be vigilant in protecting yourselves from electrical hazards. Rely only on your friendly and licensed Level 2 Electricians from Gordon's Powers Liberty Grove.
Emergency Electrician Liberty Grove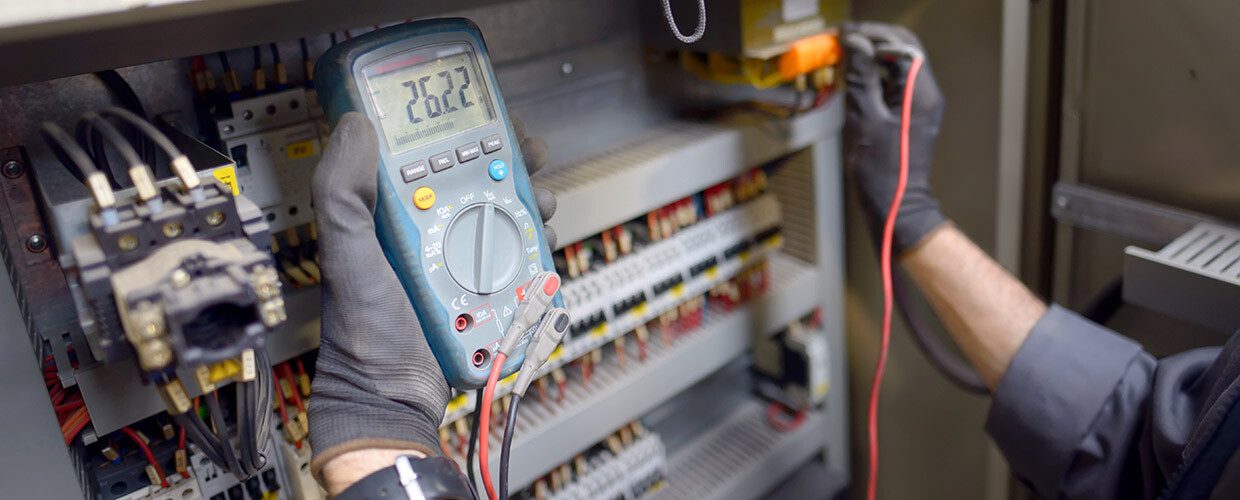 Do electrical problems keep on causing you stress every time they occur? Say goodbye to electrical stress and call the help of professional and licensed Emergency Electricians of Gordon's Powers. You don't have to guess what is happening to your electrical system. You have us to investigate the problem and get it fixed for you in no time.
Promptness and reliability are the factors that made Gordon's Powers Emergency Electricians Liberty Grove highly recommended. We are always dedicated in performing with care and excellence to everyone affected by electrical emergencies. For over 10 years in the business, we are fully grateful with the trust our valued Liberty Grove customers have given us. In return, we strive to keep on providing satisfaction in all of our services.
What can Gordon's Powers Emergency Electricians do for you?
Emergency Repairs – Being the fastest team in Liberty Grove, we can provide quick repairs on parts that need light repairs. We evaluate the problem carefully for more complex repairs and finish them in a timely manner.
Emergency Installations – In cases of damaged parts or components for your electrical system, we perform installation of new components to get your electricity back up perfectly without experiencing further electrical problems.
Emergency Upgrades – For electrical problems that are concerned with low quality parts or components, we can perform an upgrade to ensure your electrical system's safety. A fusebox upgrade is one of the most common upgrades. Just rely on your local Emergency Electricians Liberty Grove.
What are some example of electrical problem signs you should be concerned about?
Appliances Being Damaged When Plugged
When your appliances get damaged when plugged into an outlet, it must b caused by a couple of reasons. First, your appliance is not compatible with the outlet's current capacity. Second, there must be a loose wiring in your appliance or in the circuit where your outlet is connected. Third, an overloading must have occurred in the circuit. These should be prevented beforehand to avoid damage in your appliances and electrical system.
Wet wires
Some wet wires are visible and some are not. Wires that are installed inside walls may get wet due to moist. A sample sign is a ground when plugging devices. Most wires and cables are exposed. These wires are found in unit exteriors. When wires have breakouts and get wet, it poses serious problems such as electrocution and fire.
Seeing these and other signs should alert you to call your local Emergency Electrician Liberty Grove to check and solve the problem as soon as possible.
Smoke Alarm Installation Liberty Grove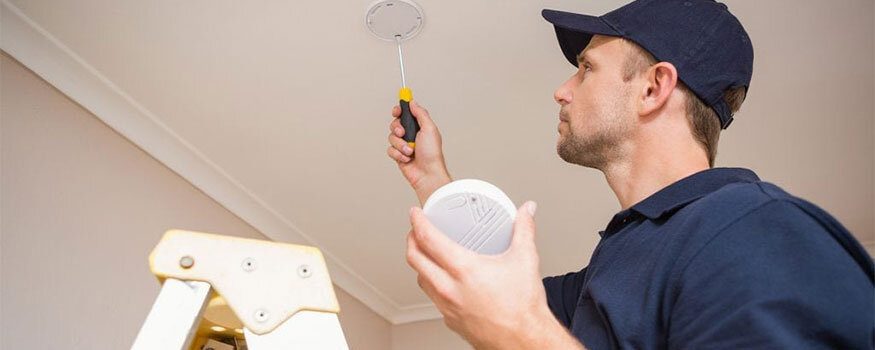 Do you get scared of not being alerted of fire during your sleep? No need to get stressed and get a reliable and excellent Smoke Alarm Installation Liberty Grove. You can get these from the most reputable electrical service in Liberty Grove – Gordon's Powers.
For over than 10 years of providing perfect smoke alarm installation, Gordon's Powers has saved many families and properties from the dangerous fire.
How important Smoke Alarms are?
A large number of populations have been affected by fire over the years due to the absence of smoke alarms. Fire as we know may happen anytime that can be caused by many factors. Protecting yourself from it should be taken seriously. Smoke alarms play a very important role in saving lives and properties from fire. Having one installed will surely increase your safety from deadly fires.
Wireless Smoke Alarms
Having no wires, these alarms are powered by batteries. This could be installed by you. However, to ensure that your alarms will function well, you need to have installed by your local Gordon's Powers electrician.
Photoelectric Smoke Alarm
This smoke alarm detects slow growing fires. Most homeowners and business owners choose this type of smoke alarm. It detects fire ahead of time before fire becomes bigger. This allows people to evacuate with just enough time.
Ionized Smoke Alarm
Ionized Smoke Alarm on the other hand detects fire that grows rapidly. This is best installed in areas with plenty of ventilation where fire grows bigger and faster.
Dual Sensor Alarms
This works as a combination of Photoelectric Smoke Alarm and Ionized Smoke Alarm. It works by detecting smouldering fires and rapidly growing fires. Due to its dual function, t has become in demand to many clients in Liberty Grove.
Gordon's Powers can do all types of Smoke Alarm Services for your ensured safety. We perform checking of your property's structure and recommend the type of smoke alarm that will work perfectly for you. We can fix any problem your existing smoke alarm has. For totally damaged parts, we will perform replacements to bring your device to function properly once again. We can re-install or upgrade your smoke alarm systems for bigger structures. Sky is the limit when it comes to our skills and knowledge in Smoke Alarm Installations Liberty Grove.
Switchboard/Fusebox Repairs and Upgrades Liberty Grove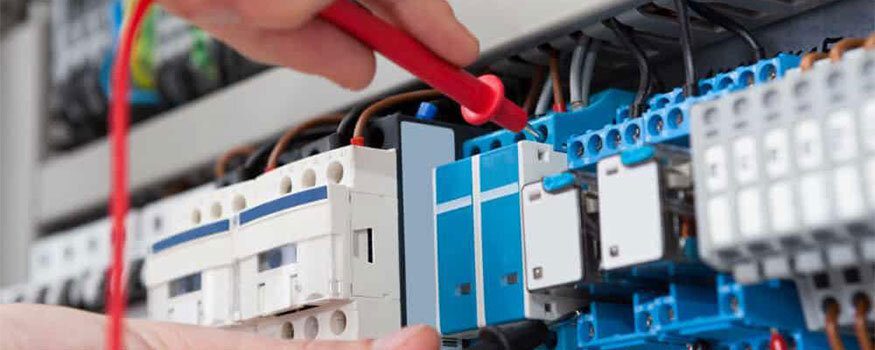 Do you have an existing old fusebox that keeps on getting damaged? It is time for you to have your fusebox checked by certified and skilled electricians that can handle all types of Switchboard/Fusebox Repairs and Upgrades Liberty Grove. If your fusebox is too old, we highly recommend you to have an upgrade to remove all your worries from overloading. Free yourself from stress from now on. Rely on the fastest and professional team of Gordon's Powers.
Gordon's Powers has serviced across Sydney and earned valued clients in Liberty Grove for over than years in the business. We are trusted due to our honest and excellent performance on all repairs and upgrades needed for all types of fuseboxes.
Your fuseboxes function to protect your electrical systems from overloading, short circuits, and more. However, if your fusebox doesn't function this way, your safety from dangerous fire and electrocution is decreased. You need to pay attention to signs that indicates a problem with your fusebox such as:
Frequent tripping
Tripping happens normally but if it happens frequently, this indicates a serious problem such as short circuit or and worse, overloading. Overloading can result to damage of your appliances and your circuits. This is where upgrade is recommended.
No power
If you have no power in your premise, there could be a problem with your mains power or fusebox. Gordon's Powers will check it, and if the problem is caused by damage in the fusebox, our team will perform the necessary repair and parts replacement.
Why choose Gordon's Powers for all your Switchboard/Fusebox Repairs and Upgrades Liberty Grove?
We inspect a fusebox well to identify the real cause why it is malfunctioning.
Gordon's Powers has the most experienced electricians who have handled all types of upgrades and repairs on fuseboxes.
We are the promptest to respond to any of your fusebox problems with our 24/7 availability.
All services are offered with affordable rates and special offers.
We leave our customers the satisfaction they need by always going an extra mile for excellent services.
We have performed hundreds of successful and long lasting fusebox installations, repairs, and upgrades.
Our honest electricians will never lie on what you really need.
Hot Water Heater Repairs and Installation Liberty Grove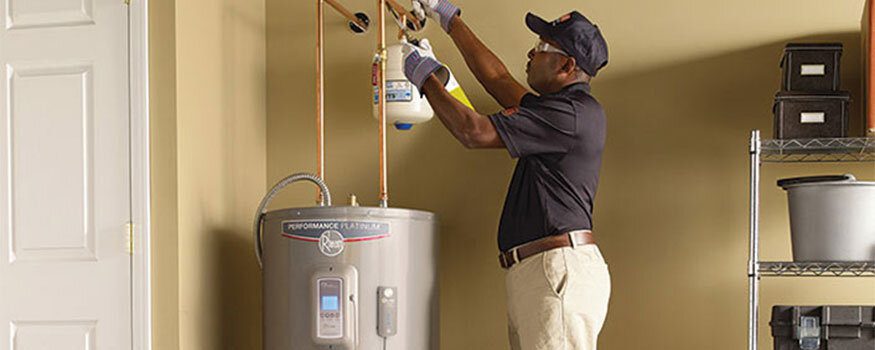 Do you have an old hot water heater that doesn't seem to work properly anymore? Call Gordon's Powers' team of professional and experienced electricians. We might save your hot water heater by performing the best repairs. If you need brand new units, we are also the best to installations in all types of properties.
Gordon's Powers electricians are well-experienced in all installing hot water heaters in all types of structures such as:
Residences
We perform careful checking of your property to identify what type of hot water heater we can recommend you. We also inspect where to locate storage tanks and other inclusions for your hot water heating system. For homes that frequently use hot water, we can recommend the Storage Hot Water Heater. It has a storage tank where hot water is stored for ready use. For people who can invest, we recommend Solar Hot Water Heater. Even spending on solar panels would cost much, using the Solar Hot Water Heater can slash a big amount on electric bills in the future.
Businesses
Many types of businesses require the use of hot water heaters such as apartments and hotels. The use of Storage Hot Water Heater is perfect for its stable hot water supply. For areas with warm air temperature, a Hybrid Hot Water Heater works well. Businesses go after energy efficient units and this water heater works that way by using the absorbed heat from the air to heat water in storage tanks.
Commercial Buildings
These structures don't require hot water most of the time. An On-Demand Hot Water Heater would fit their needs. This doesn't need the use of a storage tank because water is heated by heating coils only when needed.
Our team can provide you the best service for your hot water heaters.
Hot Water Heater Repairs Liberty Grove
Our repairs are sure to help you damaged hot water heater systems to work again. With testing, further evaluation, and necessary parts replacement, your hot water heaters will be in perfect condition.
Hot Water Heater Installation Liberty Grove
With our highest knowledge in hot water heater types and uses, your Hot Water Heater Installations Liberty Grove is top-notch and reliable.