Level 2 Electrician Stanmore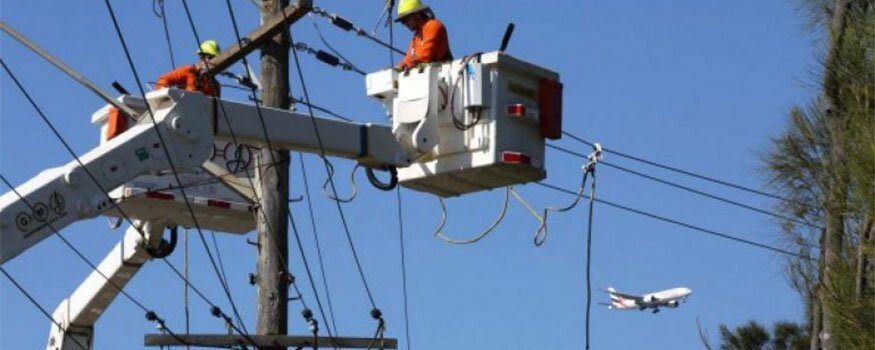 Do you need additional lighting installed in your premise or property for increased safety at night? A Level 2 Electrician is the one you should call to do the job for you. Gordon's Powers Level 2 Electrician Stanmore can perform well on all types of advanced repairs, installs, and upgrades. There is no big or small task for us. We can handle we everything with ease.
Our Level 2 Electricians perform variety of work in:
Power Poles – We install or supply any type of power poles in various sizes for your main power  connection. All power cables installation are also  done by our hardworking Level 2 Electricians.
Street Lighting – We perform new installations such as highway lights, commercial lights, and other major lighting. Plus, our team can also help with the maintenance to ensure prolonged use.
Service Upgrades – For improved performance of your electrical system, upgrades on parts and components are also applied.
For over 10 years in the business, Gordon's Powers took over hundreds of successful services all over Stanmore. We are highly experienced in:
Consumer Mains
Meter Installation/Removal  – We can perform new meter installation or replacement of damaged meters. We also specialize in solar metering and off  peak metering.
Meter Installation/Removal – Our team performs installation of overhead service line using high quality cables. This service line is performed on premises that don't have underground electrical pathway. This is also a low cost type of service line.
– We perform underground service lines using waterproof and high quality cables to protect Underground Service Linesit from water and other elements. This is installed in big structures with accessible underground electrical system.
Repair in UV Damaged Power Cables 
For many years, UV can destroy cables' sheath and insulation resulting to exposure of conductor. We can perform the necessary repair for your cables such as mending damaged insulation and covering damaged part. Plus, complete replacement of cables for overly damaged lines.
Put your trust to a long-running business that has a great reputation to topnotch services done. Gordon's Powers will continue to do an excellent job. We attend promptly to any type of electrical emergency so rest assured that your electrical systems are in best hands.
Emergency Electrician Stanmore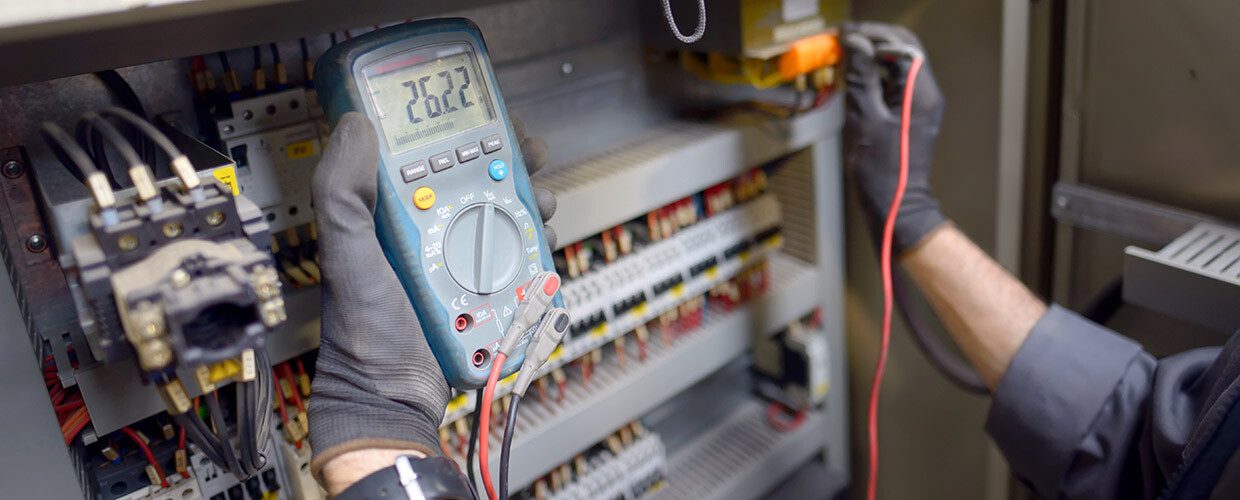 Electrical Faults and emergencies may happen unpredictably. You'll need an Emergency Electrician you can depend on anytime for rescue. No worries. Gordon's Powers is here to respond to all your electrical emergencies. Our amazing team has been providing top-notch emergency services to all our valued Stanmore customers. For over ten years in the business, we increased safety of every household and business structures.
Here are signs of electrical emergencies you should know:
Smoke and Sparks – Seeing these 2 signs is a cause of great attention. Not being able to find out the underlying cause could result to potential fire, damage, and even electrocution. Gordon's Powers Emergency Electrician Stanmore could check the problem whether it is because of faulty wire, loose wire, and short circuit. We will perform the necessary repair to the damaged components of your electrical system.
Flickering Lights – This normally happens, however, if it occurs very often, there must be problems with your wires, bulb/appliances, and even your fusebox. If the flickering is present the rest of your appliances, there must also be an overloading. This simply means that your switchboard can't handle the demand of electricity.
Damage to any electrical element – Example of these are hanging and burnt wires, teared insulators, and dangling sockets. Being exposed to any of these damages is highly dangerous. It is best to avoid and get it fixed right away.
When you notice any of these signs, never hesitate to call your local Gordon's Powers emergency electrician Stanmore to correct the problem. We can:
Check or inspect – To identify the problem, we will check every component that is possibly causing malfunctions
Repair – We will repair damaged components immediately to avoid short circuits.
Replacement – Aside from repairs, some components may be too damaged. A repair won't work and it requires replacement.
Installation – additional safety components for your electrical system such as safety switches are needed. Our team can install these switches perfectly in accessible places.
Upgrades – We perform upgrades to fusebox to accommodate your additional appliances.
Gordon's Powers is ready to be of service to rescue you from any electrical distress. Our hardworking team of 24/7 emergency  electrician are very dedicated in providing prompt and reliable services to Stanmore.
Smoke Alarm Installation Stanmore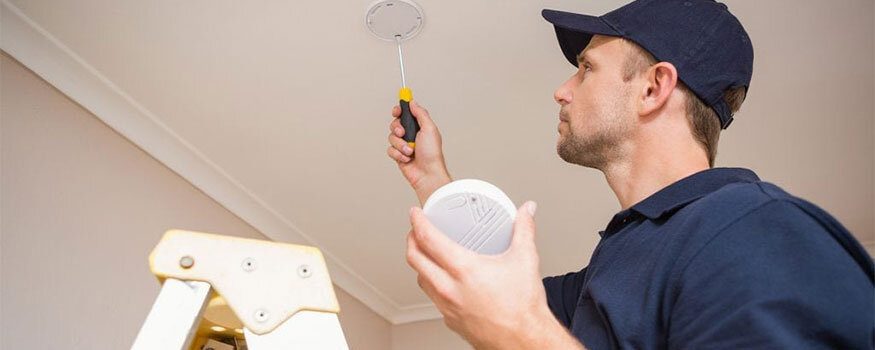 Fire is prevalent nowadays due to electrical faults and increased weather temperature. You may not know when it could happen. It is best to protect your household or business by having a smoke alarm installed. In this way, you will increase the safety of your family and business.
Gordon's Powers has the best team of professional electricians to perform Smoke Alarm Installation Stanmore for you. For many years of service, we are the most skilled and experienced in installing the best types of Smoke. One of the in-demand type of Smoke Alarms we install is the Interconnectable Smoke Alarm.
Interconnectable Smoke Alarms – This type of Smoke Alarm is best installed in huge houses and buildings with number of floors. From the name itself, the alarms are connected to a network wherein all alarms will be alerted when one alarm has been triggered by smoke. With this being an advanced type, the alarm that was primarily triggered can be turned off using a controller.
Another good type of Smoke Alarm is the Photoelectric Smoke Alarm which can easily detect smoke from slow-burning fires. This alarm alerts ahead of time allowing evacuation done before fire gets bigger.
Why is an Interconnectable Smoke Alarm beneficial?
More than 1 alarm can be installed for increased alert.
It gives warning to the rest of the areas in a huge area ahead of time.
It allows occupants to have enough time to evacuate.
The alarm can be easily turned off if the cause is a false alarm.
Existing Alarms may also malfunction due to loose wire, poor quality, and damage in the alarm itself. If these problems occur, Gordon's Powers will perform these services:
-Check your Smoke Alarm
-Repair any problem such as short circuit
-Battery Replacements or replacement to damaged alarm parts
-Total replacement of broken Smoke Alarms
Gordon's Powers has performed hundreds of successful and durable Smoke Alarm Installations Stanmore. We always make sure that your Smoke Alarms in perfect working condition to properly help with your safety.
You can rely on our 24/7 emergency electrician whenever there is something wrong with your Smoke alarms. Call us and our friendly customer service will immediately answer you. Rest assured that our amazing team will assist you as soon as possible.
Fusebox/Switchboard Upgrade Stanmore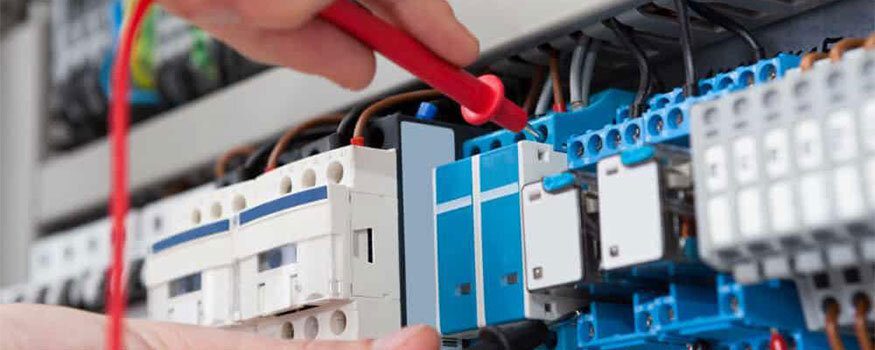 Ensure your electrical system's safety by upgrading your Fusebox and Switchboard. Your fusebox must be worn out after so many years. Giving it too much demand might cause it to get damaged and even bring danger to your homes and other structures. Leave your repairs and upgrades to the most reliable team of electricians from Gordon's Powers. Having been in the business for over 10 years, we've upgraded fuseboxes with the goal to improve every households safety.
Having old fuseboxes may pose potential problems such as:
Frequent Fuse blow-ups – If you have old fuseboxes in this age causes it blow-up because of overloading. With increased appliances used, you are putting too much demand on your old fusebox. This could also cause damage to your appliances..
Sparks – Your old fuseboxes may overload and cause it to spark. It is always a sign of danger. In worst case scenarios, it can even start fire. Never ignore what seems to be a simple sign, rather report it immediately to your local electrician Stanmore.
Loose wire and poor insulators – If you have an unmaintained fusebox, it might have loose wires and poor insulators. These can cause malfunctions in your electrical system as well as short circuit. Plus, short circuit might result to damage of your appliances.
How can Gordon's Powers improve your fusebox's condition?
A fusebox has to be checked regularly whether it is in good working condition or it has bad elements. There might be some loose or burnt wires in old fuseboxes which need repair or replacements. Our team will:
Check and Test – We will evaluate your fusebox's condition whether it has damaged or nonworking parts. In this way, we can see existing problems.
Maintenance – To ensure that your Fusebox is working right, a regular maintenance is required. We can check the status of your Fusebox to prevent any potential damage to parts.
Gordon's Powers has the best knowledge in Fusebox/Switchboard. We are well-experienced in performing any types of repair and upgrade essential for your unit. Your upgrades are in good hands. Our team will do the best to protect you from potential electrical danger that your switchboards may cause.
Hot Water Heater Repairs Installation Stanmore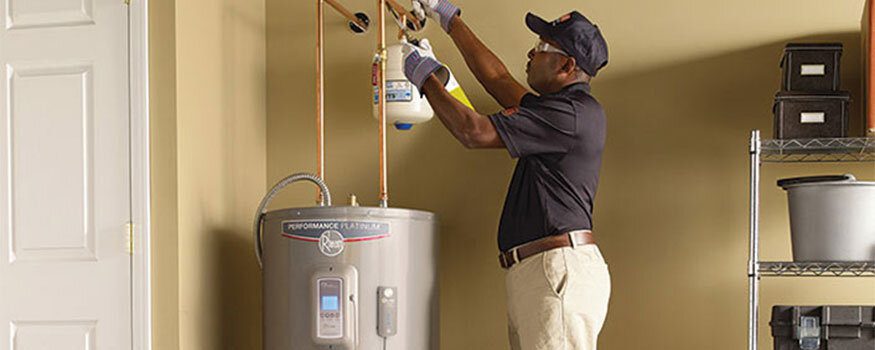 Do you need a replacement or a new hot water heater installed? No need to worry for Gordon's Powers team of professional electricians are here for your Hot Water Heater Repairs Installation Stanmore. Wash your dishes, take a shower, or do your laundry with warm water from a reliable and perfectly working hot water heater. You don't have to worry of  any malfunction if you let us take care of your Hot Water Heating System.
Get outstanding and affordable Hot Water Heater Installation Stanmore from Gordon's Powers. We have the best types and brands of Hot Water Heater to install for you. One of the most common type of hot water heater that we install is the Tankless or On-demand Hot Water Heater.
A Tankless or On-Demand Hot Water Heater uses no tank and only produces hot water as you need it. Compared to a Storage Tank Hot Water Heater, the water in a tankless hot water heater is being heated by coils or elements. This type is commonly installed for homes or establishments that only have a low demand of hot water.
If you own a house, apartment, hotel, or restaurant, the best type of hot water heater you need is the Storage Tank Hot Water Heater. These structures have a high demand of hot water and having a hot water ready anytime will be of convenience.
Why is Gordon's Powers the best to rely on for your Hot Water Heater Installation Stanmore?
Gordon's Powers has the fastest and most reliable team of 24/7 emergency electrician you can call whenever you need repairs and immediate hot water heater installation done. We offer free consultation so we can recommend the perfect type of hot water heater you need for your home and business.
Aside from the top brands of hot water heaters, Gordon's Powers electricians high quality equipment for better performance on Hot Water Heater Installations Stanmore. We also perform perfect repairs and replacements in a timely manner. You'll get your hot water right away.
Gordon's Powers are dedicated in extending the greatest of help to our valued customers. Our services are offered in affordable rates and no hidden charges. Our honest team of professional and friendly electricians will be of clean service for you.