Level 2 Electrician Sydney Olympic Park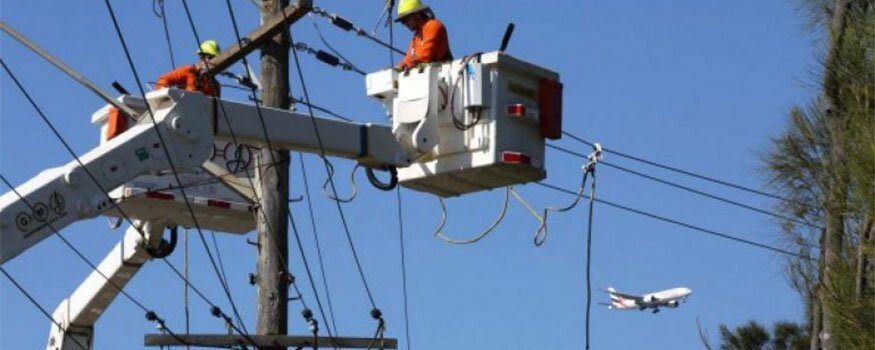 Has a part of Sydney Olympic Park electrical system gone bad? If you are in charge of one of the facilities within this sporting complex or manages the entire park, you need to ensure that safety is strictly implemented in all aspects such as electricity, plumbing and more. For any electrical concerns, Gordon's Powers is your trustworthy partner that can save the day for you and your guests. We have professional and certified Level 2 Electrician Sydney Olympic Park that can handle any type of electrical works for the following facilities of the park;
✓ Sydney Olympic Park Aquatic Center
✓ Novotel and Hotel Ibis Sydney Olympic Park
✓ Sydney Olympic Park Lodge in Newington Armory
✓ Apartment Buildings
✓ Parklands
✓ Other non-olympic facilities
✓ Post olympic business centers
After the successful Olympics 2000, Sydney Olympic Park was slowly transformed to accommodate high-rise apartments and some business centers. Whether the area serves as a sporting venue or a residential and commercial area, its electric systems should be maintained at all costs to preserve its historical identity. Our Level 2 Electrician Sydney Olympic Park can operate on major electrical works to make sure that all facilities are working well and do not encounter any electrical outage or electrical hazards like fire, worn out cables and more.
Gordon's Powers Level 2 Electrician Sydney Olympic Park can help you with the following:
Consumer Mains Repair Sydney Olympic Park
Level 2 electrical fault detection is focused more on the power lines that spans every facility towards its connection to Ausgrid. Your Level 2 Electrician Sydney Olympic Park can guarantee that all areas are completely tested and ensured that all cabling and wirings are in good condition. In the event that a fault is detected, Gordon's Powers will fix the problem right away or schedule a maintenance window that will work for you.
UV Damage Consumers Mains Sydney Olympic Park
The Sydney Olympic Park is a flat area that is mostly exposed to the sun's UV rays. Overhead power mains are susceptible to UV damage and the insulation on power cables can degrade over time especially during summer. Gordon's Powers Level 2 Electrician Sydney Olympic Park can help with any immediate operation on your defect notice from Endeavour Energy to prevent further damage on your cabling.
Emergency Electrician Sydney Olympic Park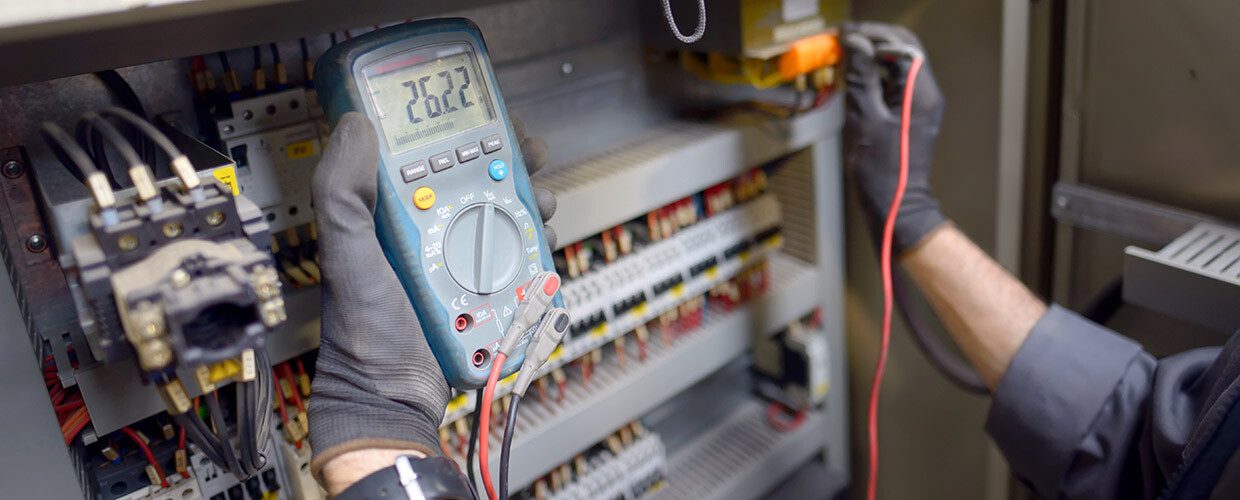 Do you need expert electrician to work on any of your electrical emergency within the facilities of Sydney Olympic Park? Whether you want to have an electrical service provider as your partner to deal with any future electrical emergency or want someone to help you with an on the spot electrical concern that needs an urgent attention, you deserve to have a highly-dependable team to help you.
Gordon's Powers Emergency Electrician Sydney Olympic Park have serviced all facilities and properties, both residential and business centers within the sports complex for more than 10 years. We have frequently serviced our fellow locals within Sydney Olympic Park with a 100% safe and quality electrical works. We do not delay in cases of emergency as we understand that every second counts. With our commitment to our loyal customers, we always ensure that we rescue them in any electrical problem they are facing.
24-hour Emergency Electrician Sydney Olympic Park
For any electrical emergency, it is important that you contact an electrician to help fix the problem. Gordon's Powers Emergency Electrician Sydney Olympic Park provides 24/7 emergency electrical assistance within the area and nearby suburbs in Inner West Sydney. We want our customers have the peace of mind that they can always reach us during any emergency situations that is caused by electric fire, outages, short circuits and more.
Our dedicated team of emergency electricians consist of technicians up to Level 2 electricians who work hand in hand in rectifying electrical fault. All of them are licensed and qualified to handle basic up to complex electrical systems.
24-hour Electrical Emergency Repairs
When you notice something unusual with how your electrical system works, do not hesitate to call Gordon's Powers Emergency Electrician Sydney Olympic Park to perform fault detection procedure for your indoor and outdoor electrical connections to make sure that you do not have to deal with further inconvenience of having an electrical emergency. In Sydney Olympic Park, some of the facilities are built more than 15 years ago since the 2000 Sydney Olympics. Hence, its electrical systems may be obsolete or already getting the blow of wear and tear. Our team can perform simple to major emergency repair works to restore the facilities, apartments and commercial establishments within the area.
Smoke Alarm Installation Sydney Olympic Park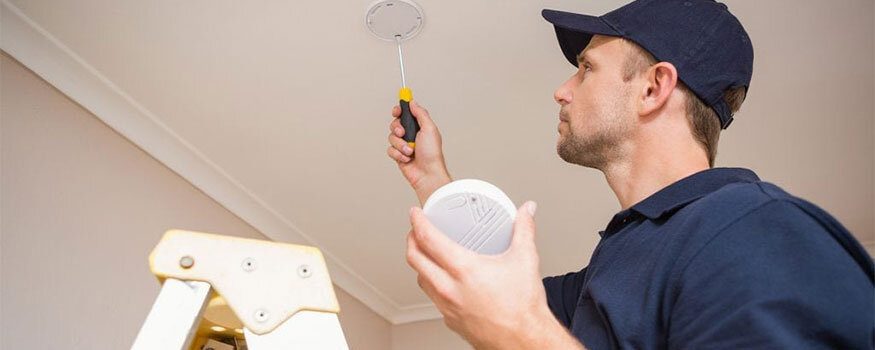 Are your smoke alarms completely gone bad in Sydney Olympic Park? These alarms may seem small but are one of the most important electrical component in your homes and buildings. In fact, is it equally important with your security system. Whether your smoke alarms are faulty that needs replacement or you need help with the installation, you can rely on Gordon's Powers Smoke Alarm Installation Sydney Olympic Park as our expert electricians can provide you with an effective smoke alarm solution and carry out all the installation works for your convenience.
Gordon's Powers has worked on several projects in and out of Sydney Olympic Park. Since this area is often visited by tourists, it is critical that any fire breakout is stopped with the help of smoke sensors to avoid fire accidents. Hence, for most of the smoke alarm installation works within the sports facilities, apartments and business centers, our licensed and certified local Sydney Olympic Park electricians are the first point of contact.
Smoke Alarm Installation at Gordon's Powers
Installing smoke detectors are not simple as fitting it where you want it to be fit. Gordon's Powers can help you place your smoke detectors in smart positions to make sure that it will work perfectly. Below are some of the parameters that Gordon's Powers Smoke Installation Sydney Olympic Park considers prior to the work:
Smoke sensors should be placed in areas where fire can most likely occur.
Alarms should be a combination of siren, flashing lights and vibration especially when there are elderly with visual or hearing impairment.
Should not be installed at windy places as it reduces its sensitivity to smoke.
Gordon's Powers performs reliable smoke alarm installations with high quality smoke sensors and detectors from trusted brands. Our smoke devices are applicable for both domestic and commercial use and are covered with warranty. We also ensure that every smoke sensors that are installed directly at wiring systems work even when the power is out by providing batteries that yields longer for up to 10 years or can conduct frequent battery replacements.
Aside from smoke alarm installations, our team are also experts when it comes to fault detection and repair. We can help check whether your smoke sensors already needs replacement or can still be repaired. Most of the time, dusty smoke sensors will still work once cleaned.
Switchboard/Fusebox Repairs and Upgrades Sydney Olympic Park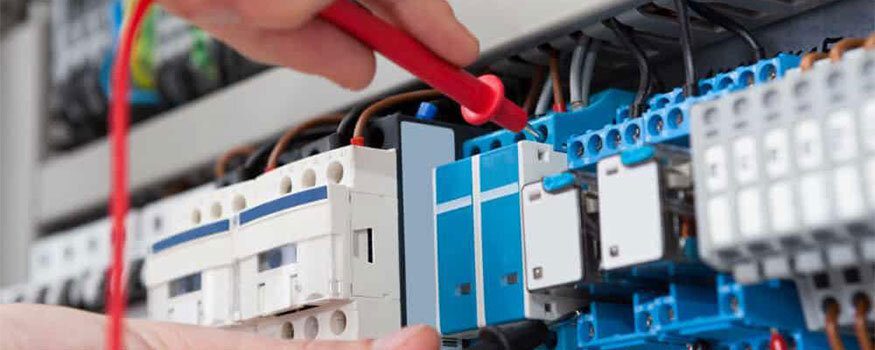 Do you have safety switches in your home or office switchboard? If not yet, you may want to consider upgrading your switchboard with added safety switch. Gordon's Powers can help you with this matter and will give you best solution that will your panel wirings. Our Switchboard/Fusebox Repairs and Upgrades Sydney Olympic Park service is like a one-stop shop that covers all concerns you may have regarding your panel boards. Whether you are using the most advanced switchboard today or one of the oldest fuseboxes with more than 50 years old, our expert electricians can handle them all with high efficiency.
We are very competitive when it comes to delivering top quality service in Sydney Olympic Park. In fact, our team of electricians at Gordon's Powers has made numbers of collaborative work with other companies across all Sydney regions. Our expertise in switchboard and fusebox repairs and upgrade is being sought after by numbers of loyal customers in and out of the sports complex as our services remain effective in the following areas:
Switchboard Repairs
Faulty circuit breakers, blown fuses or surge protectors not working? You may think of hiring an electrician to check on this problem for you. You can get our best electricians at Gordon's Powers to perform simple to complex switchboard repairs. We can check on every component of your switchboard from circuit breakers, surge protectors, wirings and other components. All necessary repair works are done with care and we always follow safety procedures in all our operations. If any component in your switchboard has gone bad, we will replace it with brand new, durable and quality parts.
Switchboard Upgrades
There are a few things to consider before doing a switchboard upgrade. Gordon's Powers will guide you in deciding when your switchboard already needs an upgrade or your current one can withstand your appliances load. Normally, a switchboard has an allowance of about 10% of its capacity. So if you are just adding a new TV set, you will not likely going to need an upgrade. We can help you plan to reinstate your appliances to other circuits to balance the load. However, if you plan to add a double door refrigerator, it can increase your energy requirement and a switchboard upgrade is needed.
Hot Water Heater Repairs and Installation Sydney Olympic Park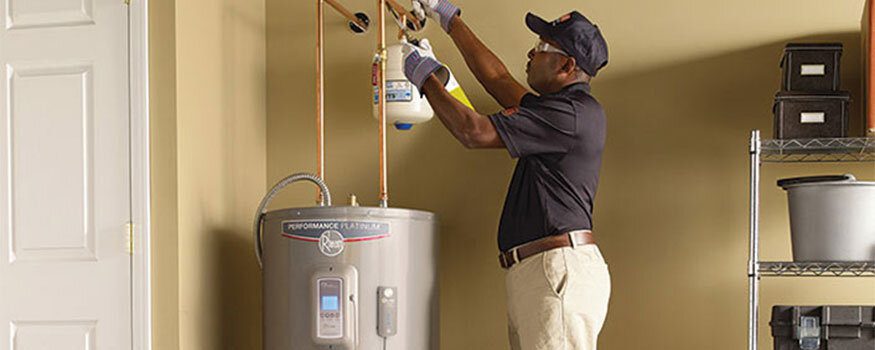 Noisy hot water heaters or infrequent flow of hot water to your appliances? There is a possible problem with your hot water heater system. In Sydney Olympic Park, all sports facilities that still operate has big demands of hot water for bath, taps and more. Gordon's Powers is one of the hot water heater experts within the vicinity that provides fast and reliable repair works, whether for sports, domestic or commercial use. Our more than 10 years of experience in handling all types of hot water heaters has positioned as to be the first choice by homeowners, business owners and facility operators in Sydney Olympic Park and nearby suburbs in Inner West Sydney.
As your official hot water heater repair team, Gordon's Powers does not only come to fix the problem and leave once done. Our customers are dear to us so we ensure that we discuss and explain how their hot water heaters work and what the problem was so they can look for signs should they encounter same or new problem in the future. As for repair works, we follow a list of inspection points to make sure that we do not miss anything. We perform a series of tests in checklists before and after any repair work.
Tankless Hot Water Heaters Repair Sydney Olympic Park
If you are using a tankless hot water heater system from Rinnai, Bosch, Noritz and other manufacturers, you can turn to Gordon's Powers to perform any repair works. Getting our team to work on your water heater will not only give you an affordable service option but will guarantee you with a fast resolution to common tankless water heater problems because of our local presence in Sydney Olympic Park. You do not have to wait for the manufacturer from outside of the suburb which may take a day or two to arrive.
Storage Type Hot Water Heaters Repair Sydney Olympic Park
Most household or business buildings use storage water heaters as it conserves energy efficiently compared to tankless. However, the downside is that it can often encounter a problem or two compared to the latter. At Gordon's Powers, water heaters are safe within our care. Our team can do a thorough check starting from your tank condition, ensuring that it has no leakage or free from corrosion, up to its component, may it be electrical, gas or solar type.