Level 2 Electrician Drummoyne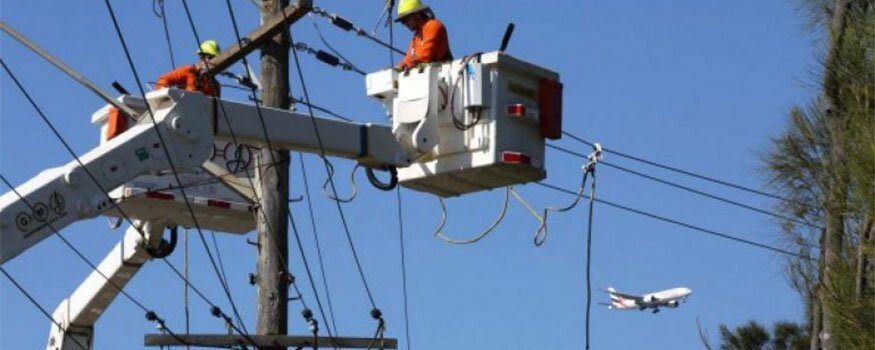 Do you need your property to be connected to the electricity distribution network by a Level 2 Electrician Drummoyne? Have the most qualified professionals to do it to ensure quality performance. In Drummoyne, you have Gordon's Powers licensed Level 2 Electricians to handle your mains power connections. We are authorized to work on Ausgrid and Endeavour Energy. Being in the business for over than 10 years, we are highly recommended for our promptness and 24/7 availability.
Gordon's Powers has an array of services to offer such as the following:
Metering Services
Our Level 2 Electricians can perform off peak metering and time of use metering. We can also perform relocation of your existing meters in your property.
Power Poles Installations
Power poles may get old through time and get toppled down by strong winds due to storm and other causes. Our team can provide power poles installation for a reliable connection of your mains power and we will get the complete service line installation done. We'll have your electrical connection back in no time.
Street Lighting Repairs and Installations
If you need extra street lighting along your property, Gordon's Powers Level 2 Electricians is the best to call for installation. We also perform repairs on street light problems such as bulb replacement and wiring repairs. To make sure your street lights work in good condition, our team will offer street lighting maintenance.
Overhead and Underground Service Mains
Gordon's Powers Level2 Electricians Drummoyne are the best in overhead and underground service mainsrepairs and installations. We can handle all types of repairs regarding your service mains. For overhead service mains, highest quality of UV resistant cables are used and are protected using PVC on parts installed on the property.
For Underground Service Mains, we can plan a whole new electrical path where the cables should be installed. We perform the excavation or either install on existing excavated lines which most big businesses already have. On top of it all, we can handle small to big underground service lines installations. Our team can do large excavations for
UV Damage Cables Repair
Damage on cables caused by UV is one of the most common damage that our Level 2 Electricians handle. We repair existing cables that have damaged insulations. Insulation is increased to protect the conductor from being exposed.
Emergency Electrician Drummoyne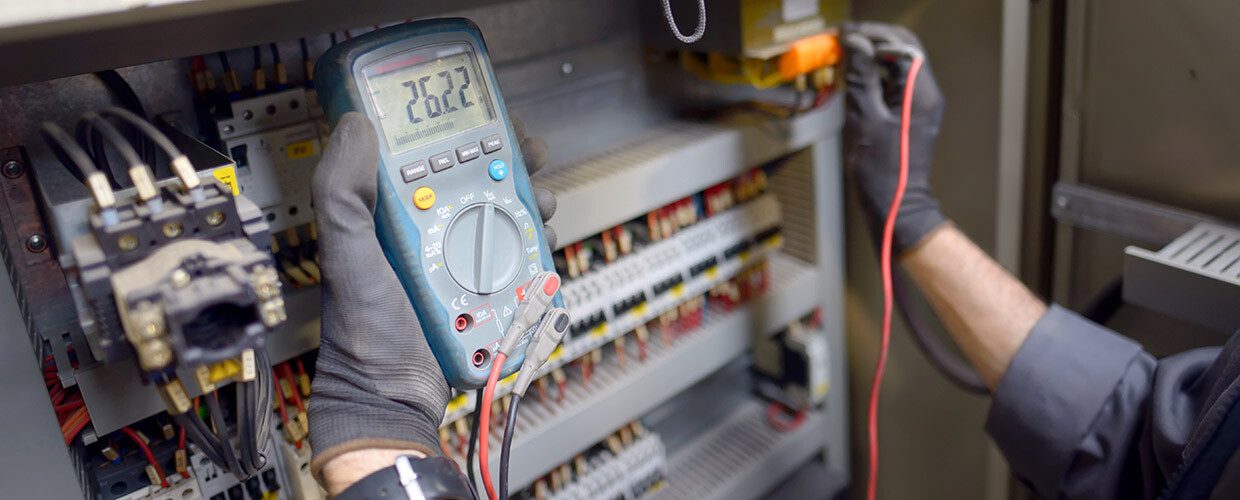 Did some of your circuits suddenly stopped working? If this happens, call your local Emergency Electrician Drummoyne from Gordon's Powers. You can depend on us anytime for we are available 24/7. All of your electrical emergencies will be attended to in no time. We perform all repairs and installations in a timely manner. You can have your connections back up as soon as possible.
Don't ignore signs of electrical emergencies that may pose serious danger and damage. Protect your family and property from these frightening situations that may even cause fire. Gordon's Powers will provide you the most reliable electrical emergency services. Being in the business for more than 10 years, we never failed on providing the best of help to our valued customers. Moreover, our services are offered in affordable rates.
Small signs of electrical emergencies such as the following can cause fire:
Loose Wiring – This can occur in any type of electrical wirings. Having a loose wire in your electrical system and in your appliances can cause serious malfunctions and short circuit. It is best to have it checked and fixed by your local emergency electrician as soon as possible.
Flickering Lights – When you see frequent flickering light bulbs and on appliance lights, overloading, loose wiring, and incompatibility of circuit and appliance are the possible causes. These have to be checked immediately to avoid further damage on your fusebox and electrical system.
Electrical Smells – This is a result of a burning wire or electrical parts that could result to fire. When you see this sign, immediately go to your safety switch and call you local Emergency Electrician quickly.
No Power – Power outage is commonly caused by your electricity distribution network. However, if the problem wasn't caused by the network, this means a problem within your service mains. A fault might have occurred in your service line or your fusebox. To reduce the risk of danger, never try to troubleshoot the problem on your own. Call your local emergency electrician to identify and solve the problem as soon as possible.
Give importance to solving every little electrical problem. If they are left unattended, they can cause bigger problems, harm, and damage to your property. It could also cause electrocution to people who gets in contact with open or live wires.
Smoke Alarm Installation Drummoyne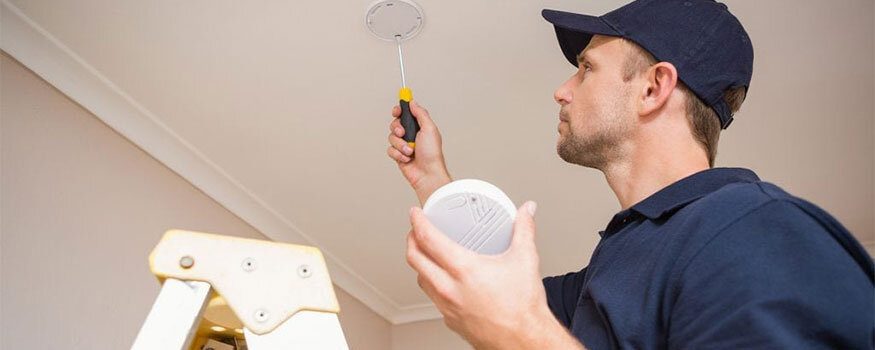 To have an excellent working smoke alarm is to have professional electricians to work on it. With Gordon's Powers, your Smoke Alarms Installations Drummoyne are in perfect hands. You don't have to worry of any malfunction from your smoke alarms. With our array of services to put your smoke alarms in great condition, rest assured that they will become very reliable to increase your safety from potential fire.
Our skilled electricians are confident in providing your services. Being in the business for over than 10 years, our experience and excellent skills are incomparable. Our smoke alarm installations are highly recommended.
Here are complete services we can perform for a high quality smoke alarm for your property:
Smoke Alarm Installations
Gordon's Powers has the best and highest quality of smoke alarms to install. Plus, we can install all types of smoke alarms that can surely increase your safety. We install the following types:
Photoelectric Smoke Alarm– It functions to detect slow burning fires. Upon early detection, people in the premise will have ample time to evacuate and eradicate the cause of fire right away.
Ionized Smoke Alarm– It works to detect fast burning fires that may be caused by electrical explosion, arson, and others.
Dual Electric Smoke Alarm– This works with 2 functions that of photoelectric and ionized smoke alarm. It can detect slow burning and rapidly growing fires. With its ability to do so, this type of smoke alarm is in demand for many property owners.
Smoke Alarm Repairs
Our team is the best in performing repairs on smoke alarm problems. We use top quality materials for repairing and installing. Rest assured that your smoke alarms will be back in shape. Some signs show when you need your device to be checked and repaired such as the following:
dead batteries
no sound
chirping sound
loose wiring
Smoke Alarm Maintenance
To avoid your smoke alarms from having problems, it is recommended for you to have it checked periodically to maintain it. Battery replacement has to be done to make sure you smoke alarm will work just anytime. The smoke alarm sensor has to be cleaned as well so it can detect properly.
With our complete set of services, your smoke alarms will be in greatest condition.
Switchboard/Fusebox Repairs and Upgrades Drummoyne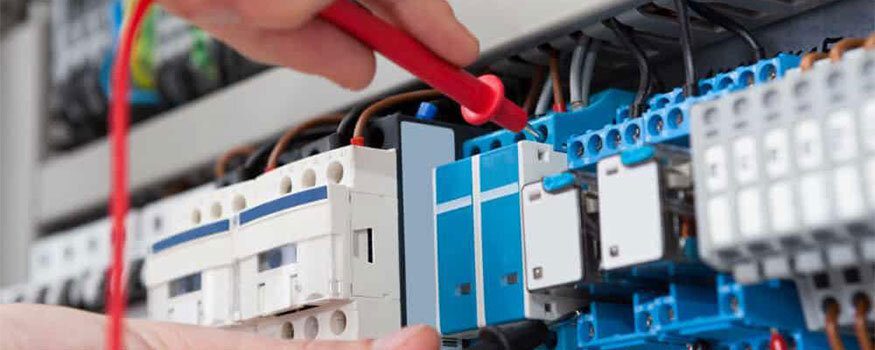 Make sure that your fuseboxes are in good working condition. Have it checked by your local Gordon's Powers Switchboard/Fusebox Repairs and Upgrades Drummoyne. Our team performs the most excellent Switchboard/Fusebox Repairs and Upgrades Drummoyne that you can rely on. We have been in the business for over 10 years now, and because of our superb performance, we are highly recommended in Drummoyne by our valued customers.
Fuseboxes are very important parts of your electrical system. It has to be given a great attention. The fusebox is where your fuses and safety switches are located. Having a problem in every single part will cause unwanted error and damage.
Gordon's Powers can perform the following services for your fuseboxes:
Switchboard/Fusebox Repairs
Fuses being sacrificial parts of your fusebox, it often trips when something goes wrong in an electrical system. This requires immediate repair by the best emergency electricians. Aside from tripped fuses, loose wirings and burnt elements also have to be fixed right away to avoid further damage. Our electricians are the best for repairs because we are the fastest team to respond to your needs. We finish the task in a timely manner to make sure you have your electricity back up as soon as it is needed.
Switchboard/Fusebox Upgrade
Old fuseboxes can bring a lot of harm and damage to you and your electrical system. Therefore, the best solution to avoid future problems, choose upgrading your fusebox. You can benefit from upgrading your fusebox such as the following:
Say goodbye to frequently tripped fuses.
With increased capacity, worry no more of overloading.
Having circuit breakers, manipulating your circuits will be easier.
Safety switches helps with the prevention of damage.
You can add more appliances in use for your property.
Switchboard/Fusebox Maintenance
To avoid any problems with your fusebox, our team can do maintenance of your unit as well as your electrical system. In this way, reduce the risk of experiencing electrical problems. We can check your fusebox periodically and identify any little problem that can cause malfunction. A preventive repair is done to eliminate any potential problem.
Turn to the best team who can provide you all the services you need for your fusebox. Gordon's Powers doesn't just have amazing services, we also have affordable rates.
Hot Water Heater Repairs and Installation Drummoyne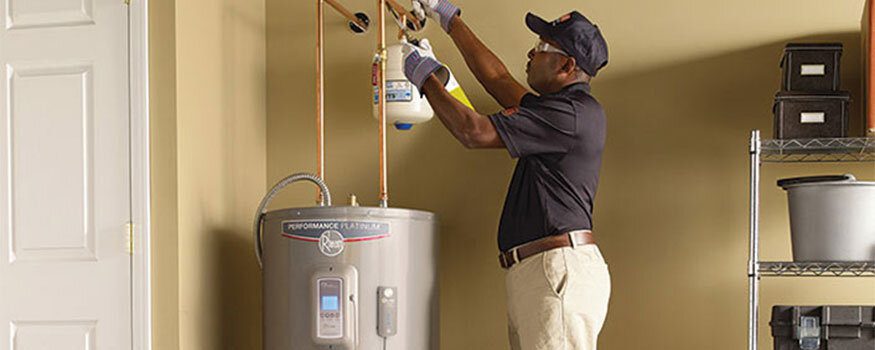 Do you need someone to check on your broken thermostat? You just have the best team of Hot Water Heater Repairs and Installation Drummoyne. We are Gordon's Powers, a local business that has been in the business for over than 10 years now. We are proud to have extended our services to everyone who is need of excellent hot water heater services. We are very well-known because of our promptness, great knowledge, and best experience. Our excellence has made us highly recommended in Drummoyne.
When does a hot water need repair?
There are many signs that show malfunctions and damage in a hot water heater that needs repair immediately. The two common signs are: water too hot and no hot water. There are many possible causes for these signs.  A hot water heater won't release hot water due to:
Broken Thermostat– A thermostat commonly gets damaged when being set improperly. Setting your thermostat too high for a long period of time in time of minimal use can cause it to malfunction. To avoid harm, thermostats should be repaired or replaced.
Loose Wiring– This can happen to almost all electrical parts if the connections are not of quality. Loose wiring can cause the water heater to malfunction and totally lose its connection. These have to be checked and fixed right away.
Burnt Elements – Having burnt elements and heating coils can cause your water heater to produce insufficient heat to the water.
Energy Source Problem– No hot water will be produced if problem with your  energy source occurs. It has to be checked if this is a possible reason.
Gordon's Powers team commonly install for the following structures:
Residences /Apartments / Hotels
Homes are the most common structures that have high demand of hot water. For they are used by families, hot water is being used all the time for cleaning, bathing, and others. Apartments and hotels also have the same demand. That is why owners of these structures always need a reliable hot water heater. Our team can install the type of hot water heater best for their use which is the Storage Hot Water Heater. With a storage tank, there is hot water ready for use any time.
We can handle all types of Hot Water Heater Repairs and Installation for all types of structures. Being able to install all types of hot water heater, we are sure to be highly dependable.