Level 2 Electrician Annandale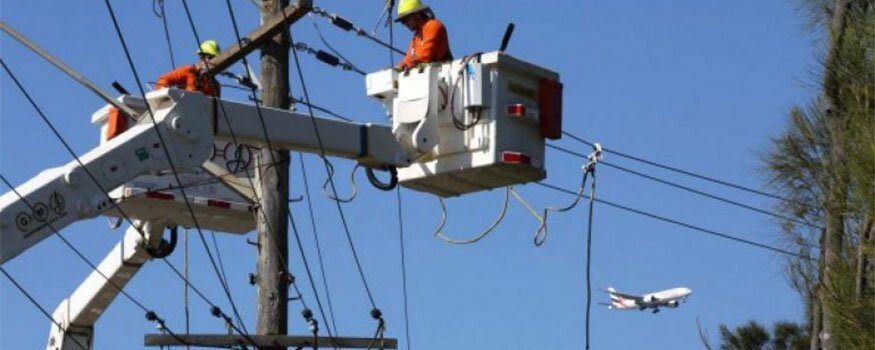 Do you need an urgent assistance from a Level 2 Electrician Annandale? If yes and you need them to be available to attend to your electrical needs 24/7, you can work with Gordon's Powers Level 2 Electrician Annandale. We offer low cost electrical services within the suburb and the rest of the Inner West Sydney areas. Our team of fully licensed Level 2 electricians can help install, repair and maintain consumer mains to make sure that all are working in accordance to Australian standards.
Gordon's Powers already has a decade long of honest and dedicated electrical service in Annandale. Our
UV Damage Consumer Mains in Annandale
Gordon's Powers Level 2 Electricians in Annandale can quickly rectify issues concerning UV damage defect notices issued by Endeavour Energy and Ausgrid. Our team can accurately assess if the damaged cables and wires are after the network's joint. If it falls from your network joint to your premise, you will have to shoulder the expenses. This is where Gordon's Powers can be a big help to you. We can help you fix the problem by adding more insulation or replacing the damage line inclusive of service fee at a very minimal cost. We know how much hassle it is for you so we do not want our fellow Annandale locals to have the burden of paying a service at a high cost.
Consumer Mains Repairs Annandale
Anything that concerns consumer mains repairs in Annandale is best left with Gordon's Powers. We offer budget-friendly repair works on the following components of consumer mains service lines:
Point of attachments
Meters
Single to three phase mains service
Fuseboxes
Overhead and Underground power mains
Electricity System Capacity Extension and Upgrades
All our repair works are fully insured so you won't have to worry in case any problems arise. However, we ensure you that our Level 2 electricians are some of the best in Annandale and are highly qualified professionals of Sydney. Everything we touch is a work of true professional with 100% customer satisfaction.
Emergency Electrician Annandale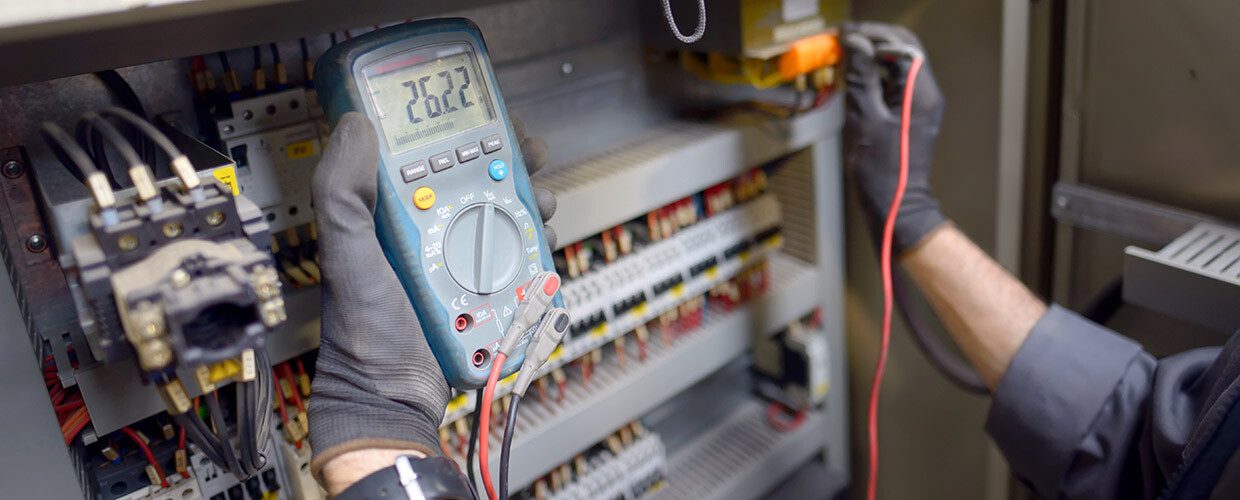 Have you experienced an electrical emergency and was not prepared to deal with it at all? You need to get an Emergency Electrician Annandale. It is hard to tell when an electrical emergency can happen but when it does, you want to make sure you are ready to counteract its effects. If you are living in Inner West Sydney, you are lucky to have Gordon's Powers Emergency Electrician Annandale to bring you an immediate relief from any electrical mishap that you may face within the suburb and nearby areas. Our emergency response is designed to be available to your rescue in any particular time of the day or night.
Gordon's Powers has its own way of taking care of its customers. As your one of your Annandale peers, we want to make sure that our fellow locals get the best attention especially in the time of need. Our team of fully certified electricians is committed to deliver you only the best of our:
24-hour Emergency Electrician Annandale
Gordon's Powers are focused in keeping our 24-hour electrical emergency service available round the clock. We have different teams of emergency electricians in Annandale that work in shifts so we make that we cover weekdays, weekends and after business hours. You will have no problems getting in touch with our team as our friendly number is manned 24/7.
Fast and on-time arrival
When it comes to any emergency call, it is only right that you get the help you need in just a matter of minutes. Gordon's Powers Emergency Electrician Annandale has a full fleet of emergency vehicles that can get anywhere in Annandale fast. Wherever you are, know that we can locate your place to free you of your emergency.
High level of expertise
An emergency electrician needs to be highly qualified to handle extreme electrical situations regarding live wires, high-voltage circuits mission critical electrical applications. Gordon's Powers emergency electricians have certifications in all category levels. When you call for help, we will reassure you that all your electrical emergency is fixed permanently.
Knows no weather condition
Whatever the circumstance is, when you are caught in an electrical emergency, Gordon's Powers is always to the rescue. When your power pole and lines are struck by a lightning during a thunderstorm, expect our team to come knocking at your door and tell you that everything will be alright. No weather disturbance can stop us from giving you the help you need in Annandale.
Smoke Alarm Installation Annandale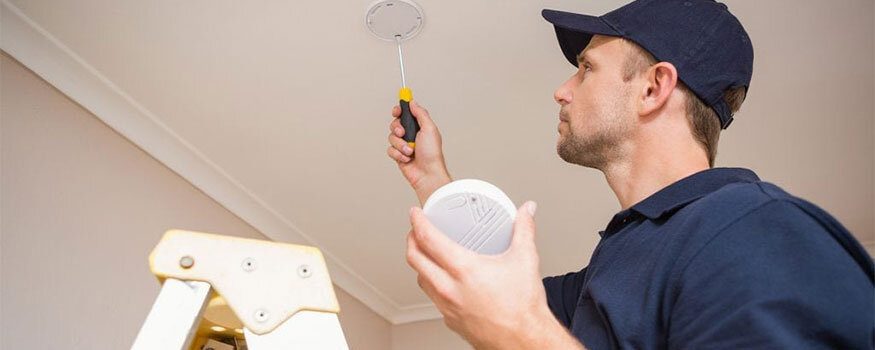 Do you need to replace your faulty smoke alarm or looking for help to get your new smoke alarm installed in Annandale? Gordon's Powers Smoke Alarm Installation Annandale is the best team that can finish installing your smoke alarm system within the same day of appointment. We are never late and work as scheduled. Our team is always punctual because we value your time.
Gordon's Powers has a team of local Annandale smoke alarm experts that can quickly reach you whenever you need an assistance. When you feel like your smoke alarm system is not working in the middle of the night, do not hesitate to call our friendly number and we will send your fellow Annandale smoke alarm specialists to perform a series of tests, repairs or replacements of sensors, batteries, wirings and more. You do not have to wait for another day to get your smoke sensors checked as a fire breakout can happen anytime.
Our Smoke Alarm Installation Annandale service is 100% reliable and is backed with lifetime guarantee. We are insured and provide warranty for all parts and service that we render. We can supply you with the right smoke alarm sensors that suits your premise and guarantee you that it is installed properly and working as intended. We do not just come and install each device to specific points, we test every sensor and show you how your new or replacement smoke alarm works.
Full-range of Smoke Alarm Installation Annandale Service
Gordon's Powers are well-versed regarding all types of smoke alarms. Our team are trained and has more than 10 years of hands-on experience in installing the following smoke sensors:
Photoelectric, Ionization and Dual Sensors Smoke Alarms
Mainly recommended for residential use, Gordon's Powers can effectively install photoelectric and ionization smoke alarms. Our installation work has saved numbers of lives and properties in Annandale. We can install either of the sensor types on one of your building level or install a combination of both depending on the purpose of detection. Photoelectric uses a light source into the sensing chamber that if a smoke gets in, it deflects the light and triggers the alarm. An ionization type of smoke alarm on the other hand uses radioactive materials that creates a constant flow of ion. When smoke enters the chamber, it disrupts the flow of ions and sets off the alarm.
Regardless of how both smoke alarm types work, it is helpful both installed within your homes and commercial properties. Gordon's Powers has the best remedy for you. Our smoke alarm gurus can supply you with dual sensors that has both functionality of photoelectric and ionization smoke alarms for total fire protection solution.
Switchboard/Fusebox Repairs and Upgrades Annandale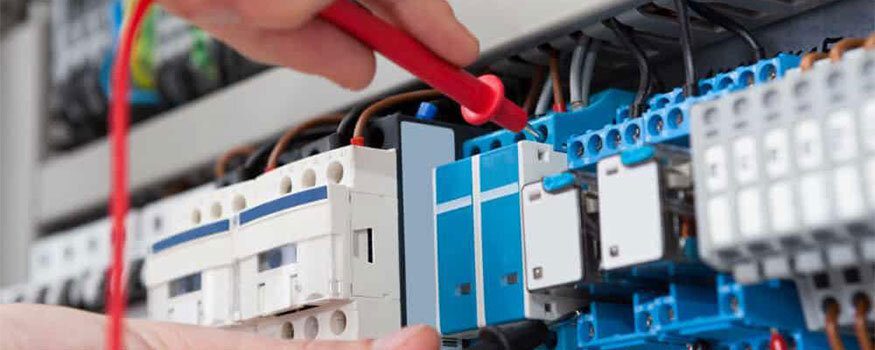 Do you need to get a Switchboard/Fusebox Repairs and Upgrades Annandale today? If you are from Annandale and are reluctant to consult a professional service for your electricity and switchboard concerns, you can try Gordon's Powers Switchboard/Fusebox Repairs and Upgrades Annandale service. We have the most affordable service and high quality electrical service within the suburb and entire Inner West Sydney. In fact, we offer free estimates for customers who are curious on what switchboard service they need and how much it would cost them.
Affordable Switchboard/Fusebox Upgrades in Annandale
In Annandale, when you are faced with matters concerning your electricity, you do not have to be intimidated about hiring a team of professionals because of the thought that the service fees are high. Electrical components such as switchboard should and must only be dealt with by licensed electricians. At Gordon's Powers, you will get the best Annandale electricians at the most budget-friendly rates.
If you have recently added a few high technology appliances and equipment, your current switchboard will surely not going to handle them all. Gordon's Powers can give you the best switchboard upgrade path that will include RCDs as required by the Fire and Rescue NSW to include full protection of lives and properties. Our team will help evaluate your electricity needs and will also give you an insight on your future electricity demands. We will make sure that your upgrade move will just be one-time so you will be saved with the hassle of upgrading again in the future.
Save more with Gordon's Powers Switchboard/Fusebox Repairs
As far as switchboard repairs are concerned, our switchboard/fusebox and Level 2 electricians are known to be restorers of problematic panelboards. We can do high quality repairs that you no longer need to buy a new one. As long as your switchboard can still be repaired and you are not using old and obsolete fusebox, you will save more with our repair service.  Gordon's Powers can run a complete fault-finding test to confirm the component that is has the damage. We will fix it with durable materials or replace it with genuine parts from the trusted brands.
Hot Water Heater Repairs and Installations Annandale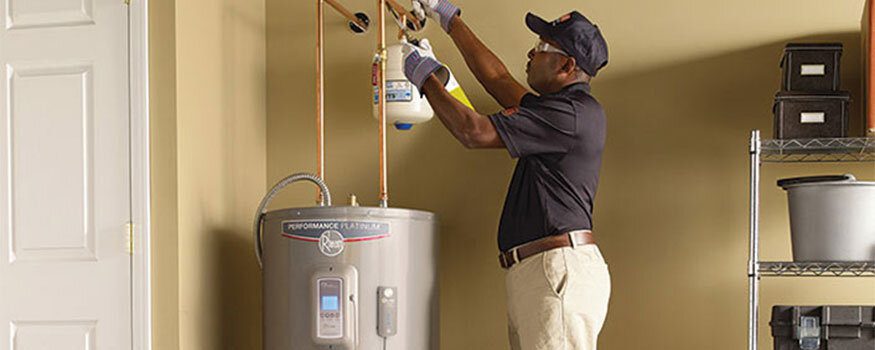 Can't fix your faulty hot water heater yourself? You need a Hot Water Heater Repairs and Installation Annandale service to help you. Sydney can be very cold during the cold seasons and the only thing that will help you get through the cold spell if by having a constant supply of hot water. This means that you need to have your hot water heater checked and confirm in good condition. For all your hot water heater needs, you can contact Gordon's Powers and we can bring you durable and long lasting Hot Water Heater Repairs and Installations Annandale service.
Whether you need a storage type of water heater, electric, gas, solar or tankless hot water heaters, Gordon's Powers can bring you over 10 years of solid experience in hot water heater repairs and upgrade works. Do not worry of voiding your warranty from your hot water heater manufacturer. Our team are always available whenever you need our assistance. All our hot water heater electricians are equally licensed and are highly trained in handling hot water heater appliances as those who perform after service support from authorised service centres which are always busy with appliances to repair. When you need quick and quality repair, just call Gordon's Powers and we will provide you with same-day service anywhere you are in Annandale.
Tankless Hot Water Heaters with Gordon's Powers
If you are living in an apartment where storage tanks are not feasible, Gordon's Powers hot water heater specialists will help install tankless hot water heater for you. It may require higher energy compared to storage water heaters, but our team will give you cost-effective solutions with the best water heater brands. For existing and faulty tankless water heater, our team can give prompt repairs so you will have hot water available in no time.
Electric Hot Water Heaters by Gordon's Powers
When your electric hot water heater encounters a problem, you do not have to do the troubleshooting yourself. Gordon's Powers can perform an accurate diagnosis of faulty electric hot water heaters and fix it immediately. Our team will test the heating elements, thermostats and the electrical board. You can replace damaged heating elements as long as you have the right parts and make sure that the power is off. If you are unsure how to repair or install one, our local Annandale hot water heater electricians can do the job for you.
Gas Hot Water Heaters at Gordon's Powers
Dealing with gas tanks for water heating purpose is a risky job. You need to get expert hands to handle everything from repairs of pilot light, thermocouple, thermostat, gas valve, up to new installations and replacements.