Level 2 Electrician Dulwich Hill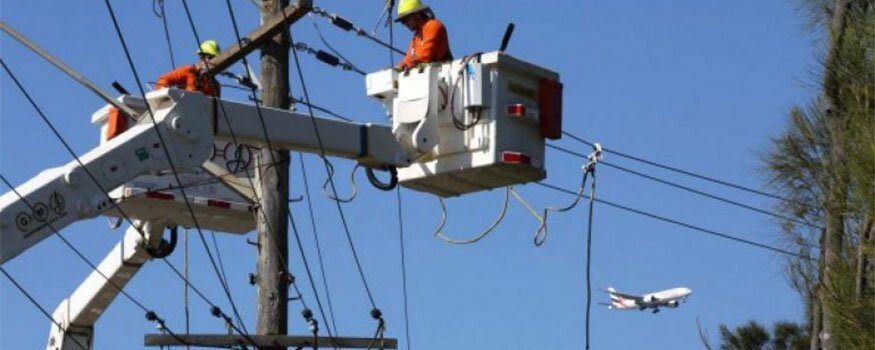 Do you have a reliable Level 2 Electrician to handle advanced electrical matters in your power mains? Turn to the best group of certified level 2 Electricians Dulwich Hill from Gordon's Powers to ensure all services are done. We handle simple to complex electrical problems in any type of property.
Having a dependable electrical service that you can depend on is highly important. Electrical problems can happen anytime. These situations need a prompt action. To ensure you are rescued anytime, Gordon's Powers Level 2 Electricians Dulwich Hill are here to be of service to all of our valued customers.
FAQ's
Do you offer 24/7 Emergency Electrician in Dulwich Hill?
Yes, absolutely. Our Gordon's Powers Electricians operate 24/7 a year! Whenever you call us, you will be greeted by a live person and not an answering machine. Our qualified Electrician in Dulwich Hill, will make arrangements to watch over your electrical emergency immediately. We offer a true 24/7 service that you can always count on.
What if your emergency Electrician in Dulwich Hill is late?
As an outstanding Electrician in Dulwich Hill, we always value your time & money by being punctual. We offer a local friendly service with a rapid response. We can fulfil our promise in these regards – if you are looking for a Level 2 Electrician, Emergency Electrician, Smoke Alarm Installations, and Switchboard Repairs or for Hot Water Repairs. We are always there for you 24/7 and on time!
What are the top-notch services performed by the Level 2 Electricians?
Our level 2 Electrician in Dulwich Hill performs –
Network Connections, Emergency Repairs on Power Mains, Meter Installation, and UV Damaged Power Lines Repair. They can solve all types of problems with regard to your power mains in a prompt manner with a great quality.  Call 02 8315 2859 your local Gordon's Powers Electrician in Dulwich Hill today!
What type of electrical emergencies can your Electrician in Dulwich Hill handle?
Our emergency Electrician in Dulwich Hill can handle any type of electrical emergency such as – Burnt electrical smells, Disconnected/Damaged Alarms, or Hot or Blown Fuses.
All these signs are simple, but there are other signs, which should be treated with great deal and with a proper attention to avoid fatal situations. An emergency Electrician in Dulwich Hill is capable of detecting and preventing future danger such as fire, electrocution, and other damages.
Why should I consider Gordon's Powers Electrical for my electrical needs?
Gordon's Powers Electrical is your local Electrician in Dulwich Hill. We offer 24/7 Emergency Electrical services with same day service. We are fully insured, honest, reliable and offer a friendly customer service. Pensioners can avail great discounts on our services! Call 02 8315 2859 to avail a guaranteed work!
Gordon's Powers has a team of the most skilled and certified Level 2 Electricians to perform the following:
Service Upgrades– Our Level 2 Electricians can upgrade your existing electrical capacity. This helps in making the appliances work properly and avoid overloading of existing switchboards.
Connection/Disconnection of Main Service Lines– Due to demolition and temporary non-use of property, we can disconnect you from the mains service lines. This is also performed when minor and major repairs are needed.
Power Pole Installations– For new buildings, we install a power pole for your permanent service lines. We also perform damaged power pole replacement.
Apart from the wide array of services, Gordon's Powers Level 2 Electricians Dulwich Hill are also in-demand in common repairs and installations such as:
UV Damaged Cable Lines Repair
Due to alternating weather and the damaging UV, cable insulations become brittle making it vulnerable. Continued breakage of the insulation will cause exposure of conductors which can be a cause of potential danger.
Repairs and Installations of Consumer Mains
There are 2 types of major Consumer Mains Installation which are:
Overhead Power Mains– Some properties that prefer more affordable service mains, overhead service mains is chosen. This is a simpler electrical system compared to underground service mains. We install all the best materials for strong overhead power mains.
Underground Power Mains– Cable lines are installed underground using high quality, durable, and water proof cables. We specialise in designed installations that are appropriate for your property. We also perform repairs on damaged parts and wires. Underground wirings are susceptible to different elements that cause breakage of insulations.
There is no other service that can provide you with advanced services for your Mains service lines. Only Gordon's Powers Level 2 Electrician Dulwich Hill show topnotch repairs and installations.
Emergency Electrician Dulwich Hill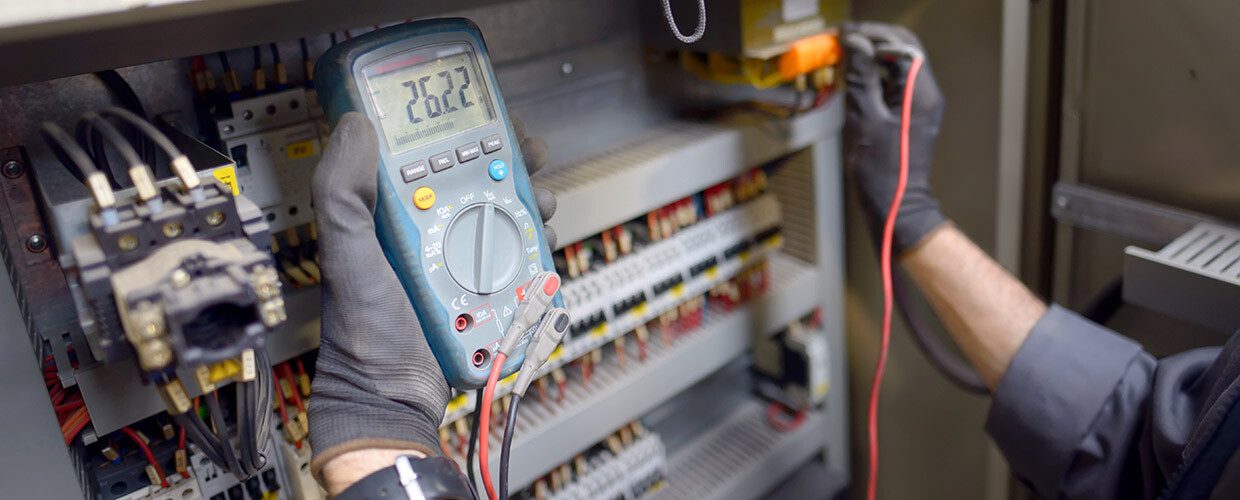 Simple electrical faults may happen from time to time which we never should ignore. This causes fires in many properties of different types. A small one should be fixed right away. You should have a fast and reliable 24/7 Emergency Electrician Dulwich Hill you can call.
Gordon's Powers pride ourselves for excellent services extended to our valued Dulwich Hill customers. Being over than 10 years in the business, we helped save many households and businesses from electrical hazard.
With hundreds of successful repairs and installations, Our electricians left a good reputation to all of our clients. Our team is experienced in responding to all types of electrical emergency in:
Residential Areas
Simple electrical faults such as sparks, popped out sockets, and flickering lights. Some homeowners ignore these, but you have to take extra precaution especially if you got kids home. Kids may accidentally touch popped sockets or burnt wires. If you don't what is going on or what to do, it is best to call us to check the problem promptly. The underlying should be identified and we will execute the necessary repair or replacement of damaged parts in your electrical system.
Commercial and Business Structures
Common electrical problems these areas have are smoke alarm malfunction, overloading, and short circuit. offices, restaurants, and malls normally require bigger amount of electricity. To avoid damage to the system, appliances, and any devices, we perform upgrades to switchboards. Parts maintenance is also needed for a long-term reliable system.
Paying attention to important signs of electrical emergency can help reduce the risk of dangerous situations. They always need the fastest response. Examples of common signs are the following:
Electrical smells and smoke
Sparks in sight
Blown up fuses
Power outage
Exposed wires and sockets
Loose wiring
Flickering lights
With our goal to keep you safe from electrical emergencies, we make sure to it that you can rely on us anytime. Rest assured that help will be on the way promptly when you call your 24/7 Emergency Electrician from Gordon's Powers. Our team geared with highest quality of materials and equipment, expect topnotch repairs. All services are also perfected in a timely manner. It is the most efficient electrical emergency service you'll get in Dulwich Hill.
Smoke Alarm Installation Dulwich Hill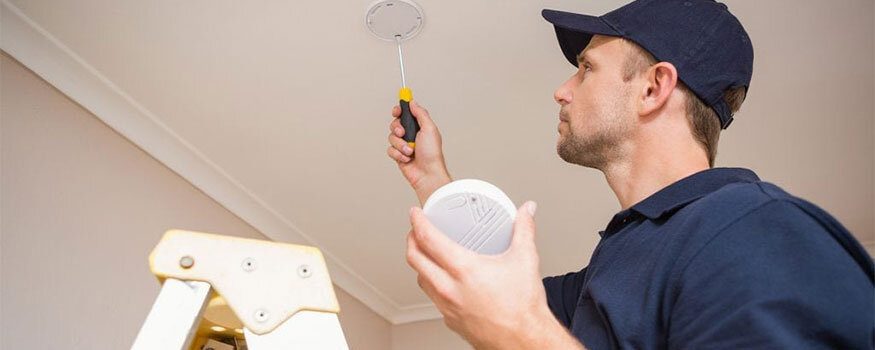 Alert your family for a potential fire to increase your safety by having a Smoke Alarm Installation Dulwich Hill from the most reliable team of electricians from Gordon's Powers. For over than 10 years in the business, we have a goal of extending the best help to our valued customers and save their families, homes, and properties from dangerous fires.
Gordon's Powers make sure to it that you can rely us by:
Having a team of professional and experienced electricians to perform repairs and installations.
Responding to all inquiries promptly for all your smoke alarm requirements.
Consisting the best types of smoke alarms that are best for your property.
We service Smoke Alarm Installation Dulwich Hill to units of different types such as:
Homes / Single Units
We install the best types of smoke alarms to small to big homes or residences. Photoelectric and Ionized Smoke Alarms are some common types we install for such. However, in homes that has plenty of rooms and divisions, we highly recommend interconnectable smoke alarms for increased safety.
Office Buildings / Apartments / Shopping Malls
These structures consist of rooms, divisions, and levels. A simple type of alarm is not dependable. An interconnectable smoke alarm is still the best to use. Gordon's Powers Electricians are highly experienced in performing Smoke Alarm Installation Dulwich Hill with these big projects.
Sports and Industrial Facilities
Factories, gymnasiums, and other huge facilities require advanced and high quality types of smoke alarms. Our team can install the highest quality of interconnectable smoke alarms for better warning. We could check your existing Switchboard to see if the electrical capacity is sufficient.
An interconnectable smoke alarm is the best for large units. But the most common type that are in-demand for homeowners is the Photoelectric Smoke Alarm. This alarm is highly recommended for homes for it can detect slow burning fires. With an early detection, residents will be given enough time to evacuate the premise before fire becomes bigger. While Ionized Smoke Alarm on the other hand, detects rapidly growing fire. These 2 types could be installed together where ionized smoke alarm is alarmed outside and photoelectric is installed inside.
Gordon's Powers has the exceptional knowledge in Smoke Alarm Installation Dulwich Hill. Our honest team can recommend the best type that functions best for your units. All repairs and replacements will be done with prior evaluation.
Switchboard/Fusebox Repairs and Upgrades Dulwich Hill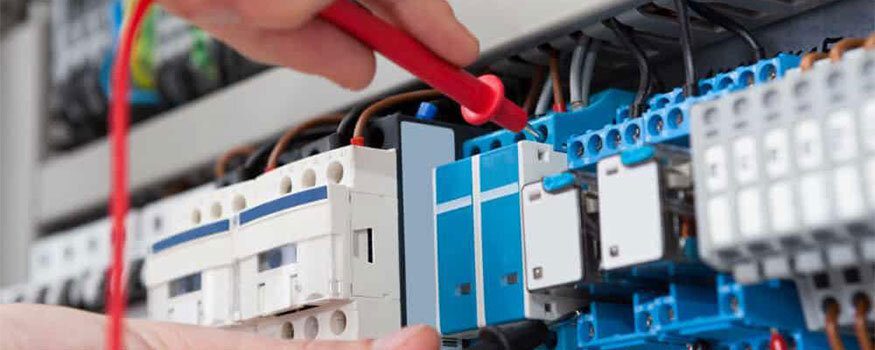 Are you in search of a reliable electrician who can do excellent Switchboard/Fusebox Repairs and Upgrades? You just landed on the right page. We are Gordon's Powers, the highly referred electrical services in Dulwich Hill for over than 10 years. We are highly experienced in performing all types of repairs and upgrades to turn your switchboards into its best working condition.
You may be experiencing frequent malfunctions in your electrical system and don't have an idea what is going on. This matter should be checked by a professional electrician so a preventive action against severe electrical faults can be performed. Many electrical can be caused by overloading that greatly affects an old switchboard/fusebox.
Your fusebox is responsible in controlling and protecting your electrical system. Every part has to be in great condition. Making sure helps in preventing serious electrical problems. Gordon's Powers is here to assist you to improve your switchboards.
Our electricians can respond to all types of Switchboard needs such as:
Checking and Testing – To make sure that your switchboard doesn't have damaged parts that cause problems, we check and test all of its components that may cause electrical faults.
Repair – Damaged fusebox or parts have to be repaired right away to avoid extended electrical malfunction. Our team performs repairs using only the highest quality of materials and components.
New Installation or Upgrade – New structures need a newly installed switchboard. Gordon's Powers can design your switchboard as well as your electrical system.  For upgrades, we check your existing  fusebox and do  the necessary steps for replacement.
Maintenance – After upgrades, we might think that we can already put much demand on switchboards. We still have to be cautious in using high-powered appliances and paying attention to bad electrical signs. To ensure your switchboard's endurance, Gordon's Powers Electricians will perform a maintenance check.
We perform upgrades in all types of structures such residences, business structures, office buildings, and even in large industrial buildings. For many years, we have performed hundreds of successful repairs and installs that have worked perfectly through the years. It clearly shows that Gordon's Powers Switchboard/Fusebox Repairs and Upgrades Dulwich Hill is your best option.
Gordon's Powers electrician is just a call away  for all your repairs and upgrades. We have a friendly customer service team to solve your switchboard problems.
Hot Water Heater Repairs and Installation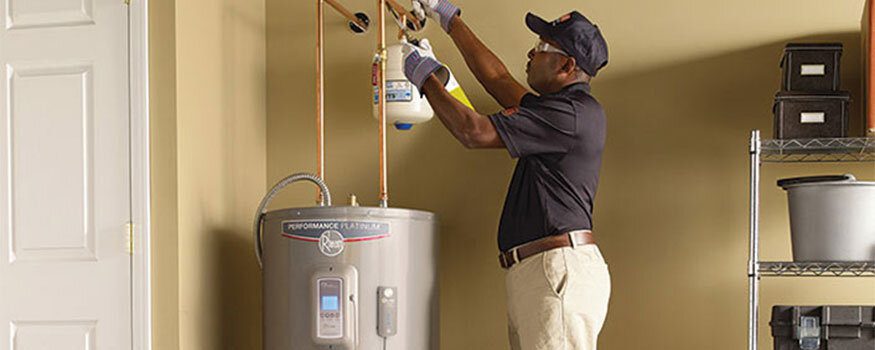 Are your looking to having a hot water heater installed for your home, office, or business? Look no further. Gordon's Powers is here to provide you the best Hot Water Heater Repairs and Installation Dulwich Hill that is best for your property. You never have to bear using cold water in cold weather. Enjoy hot water coming from a hot water heater that is of best quality and installation.
For providing excellent services in Dulwich Hill for over than 10 years, Gordon's Powers has established a very good reputation. We are highly recommended by our valued customers who kept on getting our honest and reliable services.
A topnotch Hot Water Heater Repair and Installation is what Gordon's Powers can do for you. Our service doesn't stop in repairs and installations but we also help in making sure that your heater works well in the long run. We perform maintenance by checking the heaters once or twice a year. Doing so can help  prevent parts damage due to improper use.
Gordon's Powers perform installations using the following types of hot water heater:
Conventional Hot Water Heater
The conventional hot water heater is the most common type that most homeowners or hotel owners choose to be installed. With the use of a storage tank, there is a stable source of hot water. The hot water is stored in the tank. Temperature is controlled by a thermostat.
Demand Type Hot Water Heater – This is the type of heater doesn't have a storage compared with the conventional one. It is commonly requested by people or business that use hot water in a minimum. Water is heated by elements or heating coils whenever a valve is opened.
Solar Hot Water Heater – Using energy from the sun, this type of hot water heater is a perfect energy saver. Solar panels are installed to roofs to collect the energy. The energy is used to generate hot water. Solar Hot Water Heaters are in demand for structures that are looking to cut energy while in need of a daily huge amount of hot water. Gordon's Powers commonly install this type for hotels, apartments, and even in residences as well.
Never hesitate on getting the best electricians for any Hot Water Heater Repair and Installation Dulwich from Gordon's Powers. On top of our reliable services and professional team, we offer affordable rates to all our valued customers and special offers.