Level 2 Electrician Ultimo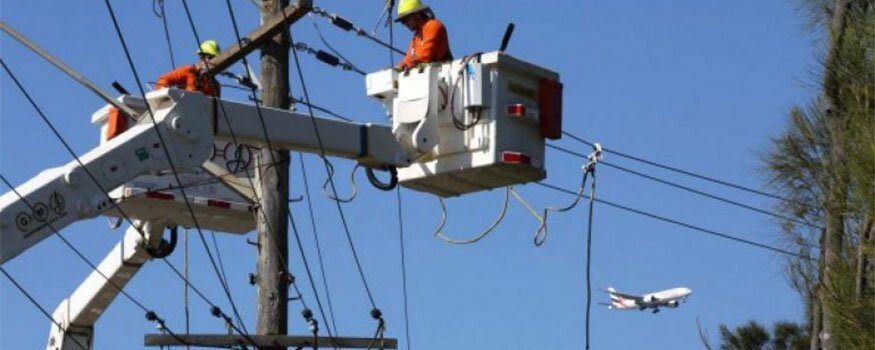 You need a top-notch Level 2 Electrician Ultimo for your home or business' complex electrical repairs and maintenance. Keep your family away from hazardous situations that electrical faults may cause. Gordon's Powers has the most skilled Level 2 electricians that you can depend on. As a reputable electrical company, we assure you superb and safe electrical repairs.
What are the tasks of a Level 2 electrician Ultimo and when do you need them?
Level 2 Electricians Ultimo is responsible for providing high-level of solutions for complex or mains power jobs. Gordon's Powers is specialized in power line works, power poles, and street lightings in whatever condition they may be.
Overhead/Service drop – From a utility pole to the consumer's building or unit, the electrical line runs overhead. This is very common in the rural areas of Sydney.  Whenever you need reconnections or disconnections from the mains, a Level 2 Electrician Ultimo is just what you need.
Underground /Service Lateral – The electrical lines run in an underground distribution system. When the power is off, you need a Level 2 electrician to investigate the problem and perform a complex repair.
Service Upgrades – Your home or business may be under insufficient electrical service to operate your appliances. It demands an upgrade in your electrical panel to avoid overloading, melted wires, and flickering lights. Call on Level 2 electrician Ultimo to check your electrical needs and perform the necessary electrical upgrades.
Street Lightings – Whether you need street lights added or moved, your level 2 electrician is what you should call. Provide safety on streets near schools, hospitals, and other busy areas by installing street lights. Have your street lights maintained and checked from time to time to ensure its reliability.
Power Poles – Damage to long-standing poles may occur over time. To avoid malfunctions on electrical connections, inspection is needed. For more severe problems, replacement of power poles is highly recommended. Call your Level 2 Electrician Ultimo to inspect your street poles.
Gordon Power's Level 2 Electrician Ultimo is always ready to service you. Power mains emergency problems are in need of the most immediate response. With our 24/7 customer service, have your power mains electrical emergencies responded to as soon as possible. We'll get your power mains checked and maintained with excellent electrical installations.
Emergency Electrician Ultimo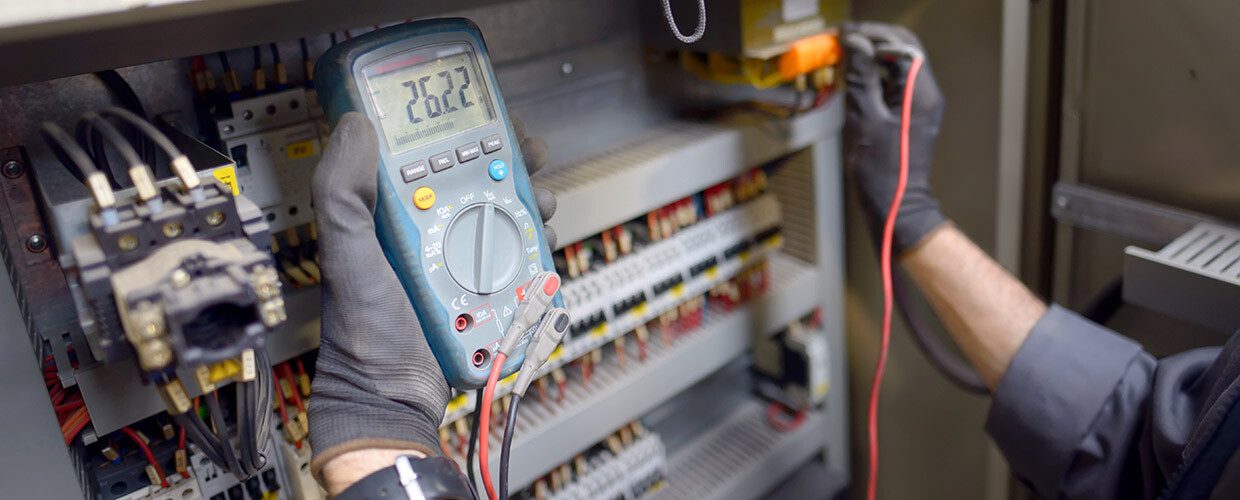 Gordon Power's has been in the electrical business for over 10 years. We are very well-known with our fast, reliable, and first-rate services in Ultimo. Our goal is to provide top-level of assistance to all your electrical needs. On top of it all, we make sure that you have an Emergency Electrician Ultimo that can respond to all your emergency problems.
Electrical Emergency is a serious matter that needs utmost attention. Call your emergency electrician when you experience these signs:
Burnt smells or smoke – A foul burning smell is always a sign of an alarm. An overheated wire or overloaded line may be a cause. This is an alarming sign and needs an immediate response. Smoke is always a result to burnt smells and ends up in fire.
Sparks – a spark indicates a strong current or a short circuit. It normally happens in outlets, electrical lines, and main power switches. Sparks may end up to fire. It should be checked to identify the cause and have it repaired as soon as possible to avoid potential hazards.
Flickering lights – Flickering lights may occur on lights and even on televisions. This is an indication of low or high electrical current. This is considered as an electrical emergency for it can cause damage to your appliances and lights. In worst case scenario, if the current is high, it may end up to sparks or fire. Call your emergency electrician for an electrical upgrade that perfectly fits your electrical needs.
Damaged or open wire –  Wires lose their quality with time and weather. Wires exposed to UV rays causes them to become brittle resulting in having breakouts. Old wires installed inside walls are also prone to damage due to invasive ants and other insects.Constant change in temperatures can also cause the wires to get brittle.
Turn to a fast and unfailing services as the solution to your electrical emergencies. Contact the most reliable Emergency Electricians Ultimo to provide prompt action to all your electrical emergencies. The presence of a 24/7 electrician is a top importance. Gordon Power's emergency electrician Ultimo will never fail you. You'll get a quick response and we will be right at your place as soon as possible.
Smoke Alarm Installation Ultimo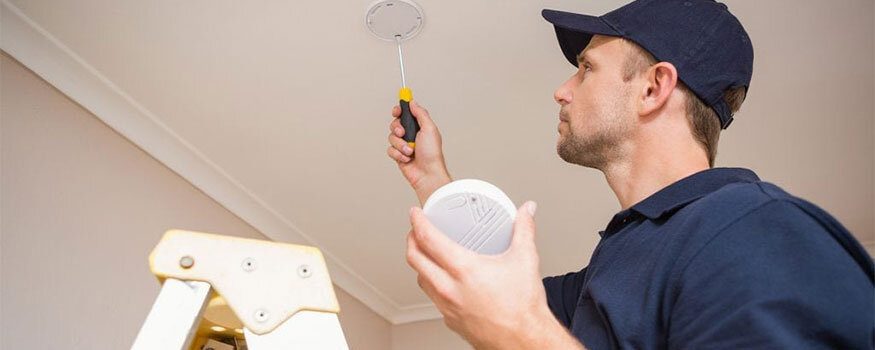 Weather and malfunctions are some of the causes of fire nowadays. With this being prevalent in most houses and business, we need Smoke Alarm Installation Ultimo to help us be unexposed in fire threats. The best type of Smoke Alarm and installation will lessen your risk of danger. Gordon Power's Smoke Alarm Installation Ultimowill provide you exceptional recommendations and installation for your units.
Fire can happen anywhere and that's the reason why many residents and business owners are having their Smoke alarms installed in Ultimo. Here are some units that highly needs Smoke alarm installation Ultimo.
Homes/Residences – Homes consist of rooms or divisions. Electrical wirings may be installed inside the walls. An example of a common cause of fire is overheating. Thus, it may produce fire. To prevent damage and injury, a smoke alarm should be installed to detect a potential fire.
Business Areas – Buildings and other commercial establishments also consist of complex electrical systems. Moreover, with a strong demand electrical supply, shortage, and other electrical malfunctions occur. These also cause fire. An advanced Smoke alarm installation is required to be installed in areas like these prevent accidents and damage to properties.
Industrial Areas – Electrical or human faults are potential reasons of fire in these types of establishments. The rapidness or slowness of fire depends on the type of materials the industrial areas have. These huge structures require networks of advanced smoke alarm systems.Our electricians are best experienced in these structures.
Why hire Gordon's Powers Electricians for your Smoke Alarm Installation in Ultimo?
Gordon Power's has experienced and professional electricians that can perform a polished smoke alarm installation for your home. We are highly recommended by our valued customers due to our reliability and honest services. We don't just install, but we are also responsible for maintaining and checking your smoke alarm systems.
Maintain perfectly working smoke alarms by having them checked regularly by our team of electricians or have a non-working alarm repaired or replaced. Gordon Power's has the highest quality of smoke alarms to ensure your premises' safety.
Switchboard/Fusebox Repairs and Upgrades Ultimo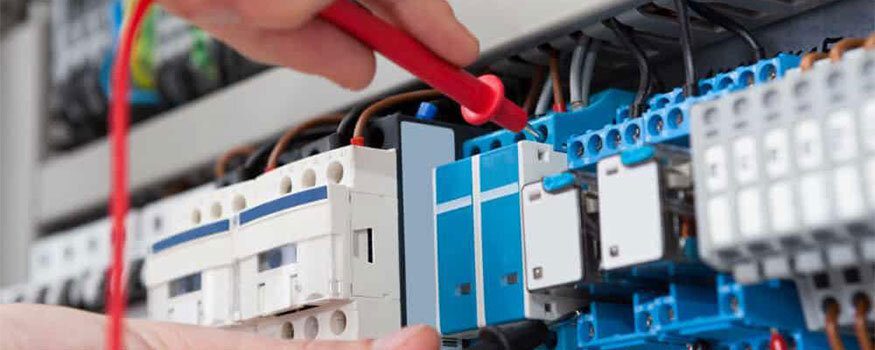 Do you have new appliances added to your household or business? Doing so requires you to expand your switchboard or fuse box's capacity. An upgrade or repair is what you need. Have your Switchboard/Fusebox Repairs and Upgrades Ultimo performed by a team of professional and skilled electricians. Gordon's Powers has superb services that will turn your switchboxes in their best condition. Rest assured that all repairs and upgrades are of top performance.
What is a Fusebox and how does it work?
A switchboard or Fusebox contains electrical switches that are connected to smaller electrical units. It acts as a control panel to major lines in an area or premise. Electrical lines may be separated or grouped to be easily managed. Problems occurring in the switchbox always requires immediate attention.Before touching any outlet or appliance, make sure to call your emergency electrician. Gordon's Powers conducts the highest quality of Switchboard/Fusebox Repairs and Upgrades.
Switchboard/Fusebox Upgrades – Upgrades in your fusebox is necessary when it is unsafe and showing signs of malfunctions. Your old fusebox type and design may not be coping with the demands they carry. In addition, your old fusebox can't be extended anymore to cover your new appliances. There is no other way to repair the fusebox but to get an upgrade. Upgrading your fusebox allows your appliances to work with a guaranteed electrical supply. Installing a safety switch also comes with the upgrade. With a safety switch, you can easily control the electrical lines in case of emergencies.
Switchboard/Fusebox Repairs – Before attempting to use a new appliance, consider having your fusebox checked and tested to avoid overloading and potential damage to the rest of your appliances. Some faults that your fuseboxes may have are burnt insulators and poor or old fuses. Your insulators will need repair and damaged components have to be replaced immediately. If your switchboard already had an upgrade but showed malfunctions, have it repaired right away.
Fixing the switchboard requires great knowledge and skills. Never attempt on performing DIY repairs to avoid fatal situations. It is best to call your 24/7 Electrician from Gordon's Powers to check your fusebox/switchboard.
Hot Water Heater Repairs and Installation Ultimo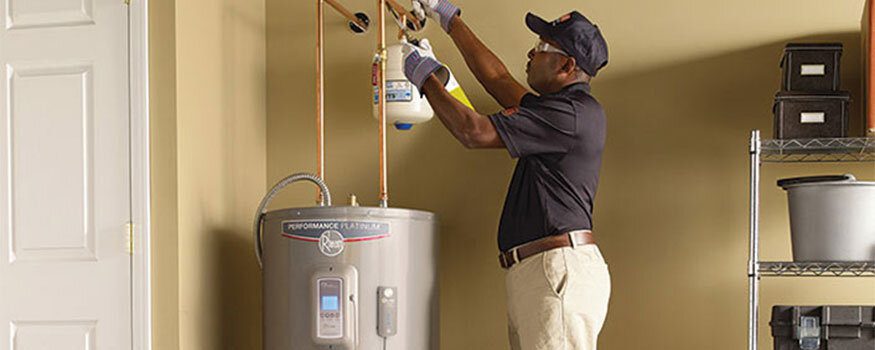 Is your hot water heater causing you trouble? You wanted to take a warm shower but it just won't work? It's time to have a certified and experienced electrician to check your hot water heater system. Leave the job to Gordon's Powers. Our hot water heater repairs Ultimo has proudly serviced our valued customers for over 10 years now.
You can rely on our professional team to solve problems with your Hot Water heaters. Here are common problems you may encounter from your Hot water heater:
No hot water – The first thing to check if there is no hot water is the circuit breaker. It must have been tripped or disconnected. Another possible reason is a problem with the thermostat and elements. Hot water heatersnormally have 2 elements with thermostats attached to each. When an upper element has gone bad, this results in no hot water. 
Not enough heat – In this case, the lower element or thermostat has gone bad. One common cause of damaged element is turning on the power before the tank gets filled with water.
Water too hot – Top cause of this problem is a thermostat set too high. Lowering the level would fix the problem but if it doesn't work, your thermostat is malfunctioning. This needs immediate attention to avoid potential damage to your water heating system.
Here are Hot water heater repairs Ultimo handled by Gordon's Powers:
Hot water heater pressure relief valve repair – A pressure relief valve is an important part of the water heater for it controls and indicates the hot water's pressure level. With this being broken or damaged may cause the water heater to blow up. If the valve only had sediments in it, a repair will do. However, if it is broken, a replacement is the solution to the problem.
Bad Heating Elements Replacement – If the water heaters' element have gone bad, the water heater won't work in any other way. We test the elements if they still work. If not, the elements have to be replaced to get the heater working again.
Whenever something goes wrong with your Hot Water Heater, count on your local Gordon's Powers electrician, and we will provide you excellent Hot Water Heater Repairs and Installations Ultimo.