Level 2 Electrician Rodd Point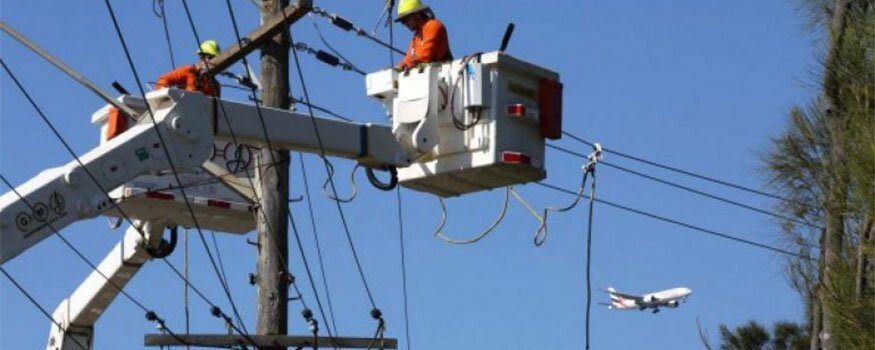 Level 2 Electrician Rodd Point are professionals that handle repairs and installations in the consumer service mains. Having a reliable one is important. There are a lot of services you may need that only Gordon's Powers Level 2 Electricians Rodd Point can do. Having been in the business for over than ten years, we are highly recommended due to our prompt and reliable services.
Our team of Level 2 Electricians is licensed and skilled. We are permitted to operate on Ausgrid and Endeavour Energy. We can work on all your service mains needs such as the following:
Repairs on UV Damaged Cables
Our team can easily perform repairs on cables damaged by UV. If your existing cable lines are old and of poor quality, it is prone to this type of problem. There are 2 ways the problem. Insulation can be increased. For too damaged cables, a replacement should be performed instead.
Overhead/Underground Service Lines Consumer Mains
These are the 2 types of service lines. The overhead service line is commonly preferred by homeowners for its low cost. Our team performs planning of the overhead electrical path. High quality cables are used to reduce the risk of UV damage. The part of the line attached to the property is then covered by PVC to protect it from other external damages.
Underground Service Line on the other hand has a higher cost. Aside from the simple installation, an excavation should be performed where the cables should be located. Cables are of higher of quality and protected by metal covering. This helps protect the cables from water and other excavation. Rest assured that your undergroundlines are in best condition being performed by Gordon's Powers Level 2 Electricians.
Metering Services
Once your property is connected to the power mains, having a meter is a mandatory. We have an array of metering services such as:
meter alteration
meter replacement
meter repair
meter relocation
off-peak metering
time-of-use metering
Power Poles Installations
We can provide power poles for properties that are looking to add power lines within their premise. Emergency power poles replacement or repair can also be handled by our 24/7 Level 2 Electricians Rodd Point. Power polesproblems occur due to weather, lightning, and toppled down trees.
Worry no more of these complex problems on your consumer mains. Gordon's Powers Level 2 Electricians Rodd Point are here to be of service for you.
Emergency Electrician Rodd Point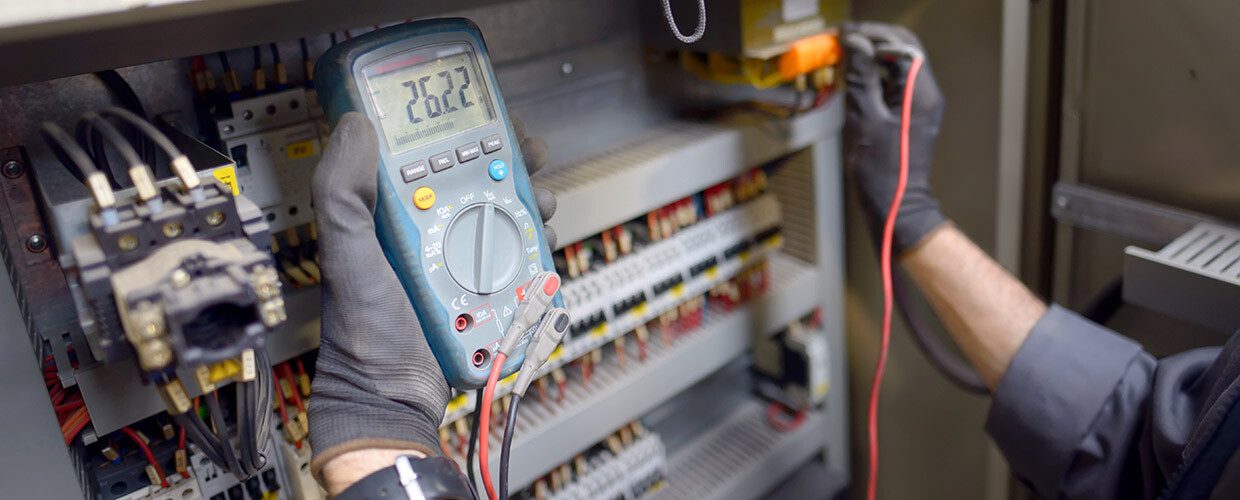 Electrical emergencies are potential hazards to you and your property and needs to be handled by licensed Emergency Electrician Rodd Point. If ignored, it can result to fire which has been one of the main causes of death and distraction of properties. Prevent these situations from happening to you. Have an emergency electrician you can call on whenever you see signs of electrical emergencies. Depend only to a local business that has the best experience. We are in the business for over 10 ten years. Worry no more because your emergency repairs and installations are in the hands of best emergency electricians in Rodd Point.
Gordon's Powers emergency electricians Rodd Point can provide the following emergency services:
Domestic Emergency Repair and Installation
There are plenty of electrical emergencies that may occur to homes and other residential properties. Common problems occur in homes are alarm malfunctions, tripped fuses, and circuit overload. Some owners may not have good knowledge on dos and don'ts of their electrical systems causing them to have these problems. We can promptly fix these issues easily and timely. Tripped fuses are caused by any problem in an electrical system. We can replace them and even identify the underlying issues.
Commercial Emergency Repair and Installation
Commercial properties use high-powered appliances such as air conditioners, water heaters, and commercial lights. Its electrical system may have errors from time to time. Our team can install additional lines or circuits to help avoid malfunctions. We respond quickly to emergency repairs to keep your business running without any electrical errors. May it be problems with your circuits, fuseboxes, and other electrical line.
Industrial and Recreational Emergency Repairs and Installations
Using heavy equipments and electrical components, industrial and recreational structures need the quickest and most reliable emergency electricians to respond on any issue they may encounter. We commonly perform lines installation and lighting upgrades for sports complexes, factories, and warehouses.
Get Gordon's Powers services for the following reasons:
We are highly recommended in Rodd Point for our promptness and excellence.
Materials and equipments used for repairs and installation are top quality.
We can handle all types of electrical emergencies.
Our honest team will provide you the information you need regarding our emergency services.
Our affordable rates and special offers can fit your budget.
Our emergency electricians are ready to rescue you from any electrical emergency 24/7.
Smoke Alarm Installation Rodd Point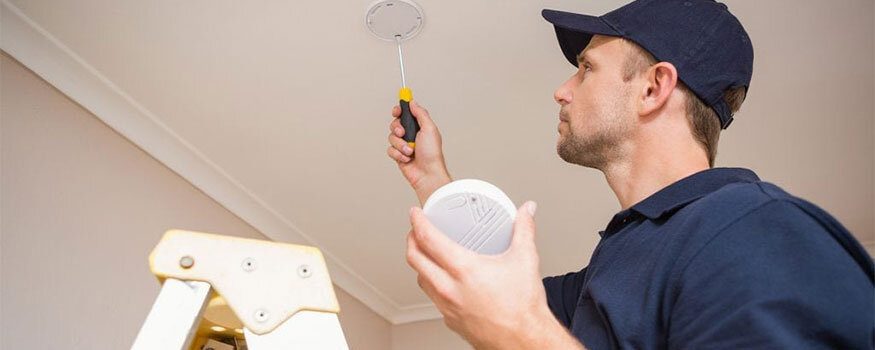 Have you had enough of your constantly malfunctioning smoke alarms? Stop from stressing out on an unreliable device and get a new Smoke Alarm Installation Rodd Point. Your existing smoke alarm may be old and not maintained well. Have it changed and get Gordon's Powers electricians to perform your Smoke Alarm Installation Rodd Point. We have the top quality of smoke alarms to install for your property. Our services are sure to be a big contribution in protecting your family and property from potential fire and danger.
One of the top and most in-demand types of smoke alarm we can recommend is the Dual Smoke Alarm. This alarm has the combination of 2 functions. It can detect slow burning fires and rapidly growing fires which can be destructive without having a smoke alarm. This alarm is highly recommended for all types of structures more importantly to homeowners who need more protection from fire in the middle of the night.
The dual smoke alarm can also be used for interconnectable smoke alarms used for big structures with multiple levels and divisions such as hotels, office buildings, hospitals, and schools. With numbers of dual smoke alarms located all throughout a premise and connected in a network, every single alarm will be triggered once a single alarm detected the smoke. It is easy to control the alarms by using an isolation button which turns off the alarms except for the one first triggered.
Gordon's Powers are also dependable in providing repairs to your existing smoke alarms that experience errors. We can check your device of potential problems and have it repaired. Here are some common problems:
False alarm – Experiencing a false alarm can always cause distress and inconvenience. This could be caused by dirty sensors and faulty wirings. Our team can get it checked right away and perform wiring repair and sensor cleaning to stop it from happening.
Chirping Sound – A smoke alarm that has a Chirping Sound  is highly unreliable. It commonly caused by damaged device or dead batteries.To identify the problem, have it checked by your local electricians and perform repair or replacement.
Be assured that you'll get the satisfaction you need from our smoke alarm repairs and installations. We can also perform relocation and maintenance of your devices. Expect affordable rates for all these excellent services we offer.
Switchboard/Fusebox Repairs and Upgrades Rodd Point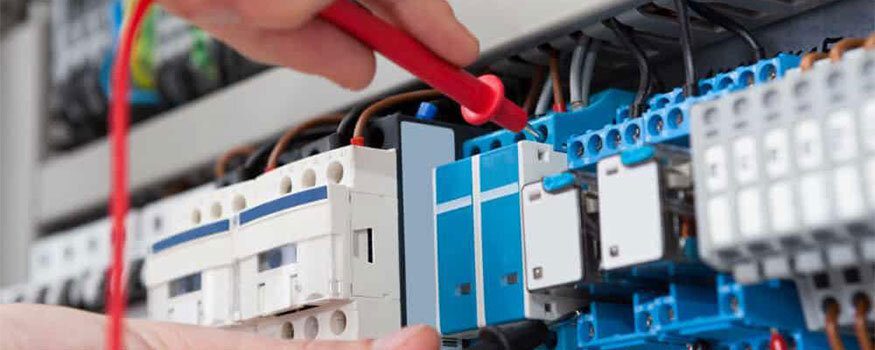 Turn your old fusebox into the most reliable one with the help of Gordon's Powers Switchboard/Fusebox Repairs and Upgrades Rodd Point. With our set of skills and experience, you never have to worry of any problems with your old fusebox anymore. We will put your fuseboxes in great condition with our array of services such as the following:
Fusebox evaluation – Call us to have your existing units checked and evaluated. Top questions you should ask yourselves to decide whether to call us are:
How old is my fusebox?
How many problems have it brought?
Is it functioning well lately?
Does it have safety switches?
Put these questions in mind. Our honest team will tell you what you exactly need. Your fusebox should not be older than ten years if your have a high demand of electricity. If it has brought multiple tripped fuses due to overloading, this means that your fusebox has poor electrical capacity. When you experience these problems but don't have safety switches to use, better start calling Gordon's Powers for repairs and other necessary action.
Fusebox Repair – You may experience fusebox problems anytime that may cause your unit to get damaged or cause error. Whenever this occurs, immediate repair is needed to prevent further damage to the device and to the rest of your electrical system. We can promptly attend to all these problems and have them fixed in no time.
Fusebox Upgrade – Old Fuseboxes can't cope up with this century's demand of electricity. We use appliances and devices everywhere and almost all the time that will be hard for obsolete fuseboxes to handle. To improve your electrical system's condition, consider a fusebox upgrade now.
Fusebox Maintenance – For your existing fuseboxes to maintain its good condition, small problems has to be corrected immediately. We can help maintain your fuseboxes to avoid more serious problems from happening.
Turn to Gordon's Powers electricians to perform excellent job on your switchboard/fusebox repairs and upgrades. With our over than 10 years experience, our professional team is the best for the job and we maintained affordable rates for our valued customers. We are highly recommended by our clients in Rodd Point whom we provided honest and reliable services.
Hot Water Heater Repairs and Installation Rodd Point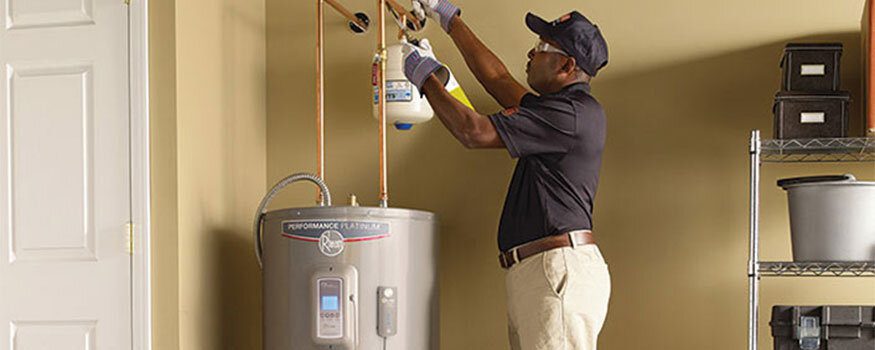 A Hot Water Heater Repairs and Installation Rodd Point can remove your confusion about what type of hot water heater you need for your property. Gordon's Powers can provide you all the necessary information to help you decide on the best hot water heater that suits your lifestyle. We can also perform excellent Hot Water Heater Repairs and Installation Rodd Point. We are your partner in having a reliable source of hot water.
Gordon's Powers has extended honest and excellent services across Rodd Point for over than 10 years now. Our goal is to continue providing this excellence and help more property owners with their hot water heater needs.
These are the following types of hot water heater that you can choose from:
Storage Hot Water Heater
Having a storage tank, this water heater assures us a reliable source of hot water anytime it is needed. Water is heated in the storage tank by elements, and the hot water temperature is controlled/monitored on a thermostat. Hot water can be used simultaneously because of the stable source of water.
Recommended for: Residences, apartments, hotels, and hospitals.
Demand Type Hot Water Heater
This hot water heater doesn't have a storage tank for a stable hot water source. Instead, water is heated by heating coils only when it is needed. Thus, simultaneous use doesn't work compared to a storage hot water heater. This is recommended for structures that use hot water occasionally or during cold seasons only.
Best used by: Office buildings, shopping malls, and vacation homes.
There are also 2 other types of hot water heater that uses alternative energy that can help in cutting off a huge amount in electrical bills. These are recommended for property owners who are willing to spend big at the beginning but benefit in the future. Here are the following hot water heaters:
Hybrid Hot Water Heater
This uses hot air temperature to heat water. The air pump used by this unit works the opposite of a refrigerator. With this alternative energy, less electricity is used which allows the owner to save.
Solar Hot Water Heater
Using solar panels, energy is collected and serves as the energy source for the storage tank to heat the water. Our team can perform complete installation of the solar panels as well as the whole hot water heating system.