Level 2 Electrician Homebush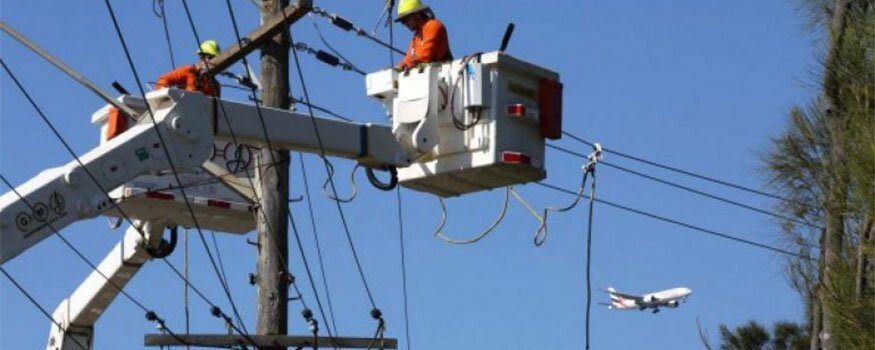 Ever had a difficulty booking an appointment for Level 2 Electrician Homebush to work on any Consumer Mains Repairs Homebush for your home or small business? With Gordon's Powers, this is not a problem. We are always open to receiving any query or call for assistance regarding all aspects of consumer mains. Our team has Level 2 Electrician that are licensed and authorised to operate on Endeavour Energy and Ausgrid networks.
If you seek immediate Level 2 assistance, do not hesitate to contact Gordon's Powers. Our friendly staff will help you with your booking and will dispatch our Level 2 engineers and electricians to do an initial estimate of the problem and what needs to be done, all for free. We will also give you an upfront pricing so you can budget and plan everything before we start anything. Be informed that we do not add hidden charges and we only provide honest service at all times.
Gordon's Powers Level 2 Electricians Homebush can quickly assist you with:
UV Damage Consumer Mains in Homebush
Our team at Gordon's Powers can easily correct any UV damage defect notice from your electricity network. Simply call our number and have a short waiting time for additional insulation and cable replacement by our team. Your connection will resume the very day of your booked appointment with us.
Upgrade of Existing Service from Single to Three Phase Mains
If you need higher electricity supply to support your new appliances, equipment and devices that requires high amount of energy to run, you can call Gordon's Powers and our certified local Level 2  Electricians at Homebush will assist you with the upgrade and install the needed components to put your three phase mains in operation. This is often done in business operations for commercial or industrial.
Electricity Metering Works
For instance, you subscribed for a new consumer mains or off-peak relay electricity, your professional Level 2 Electricians from Gordon's Powers Homebush can help you install the right meter that goes with your electric plan. For existing meters, our team is an expert in meter repairs and replacements.
Gordon's Powers have full knowledge and are all well-trained in all Level 2 electrical works. We also perform overhead and underground consumer mains installation, disconnection and reconnection of power mains to give way of minor and major electrical repairs and relocation.
Emergency Electrician Homebush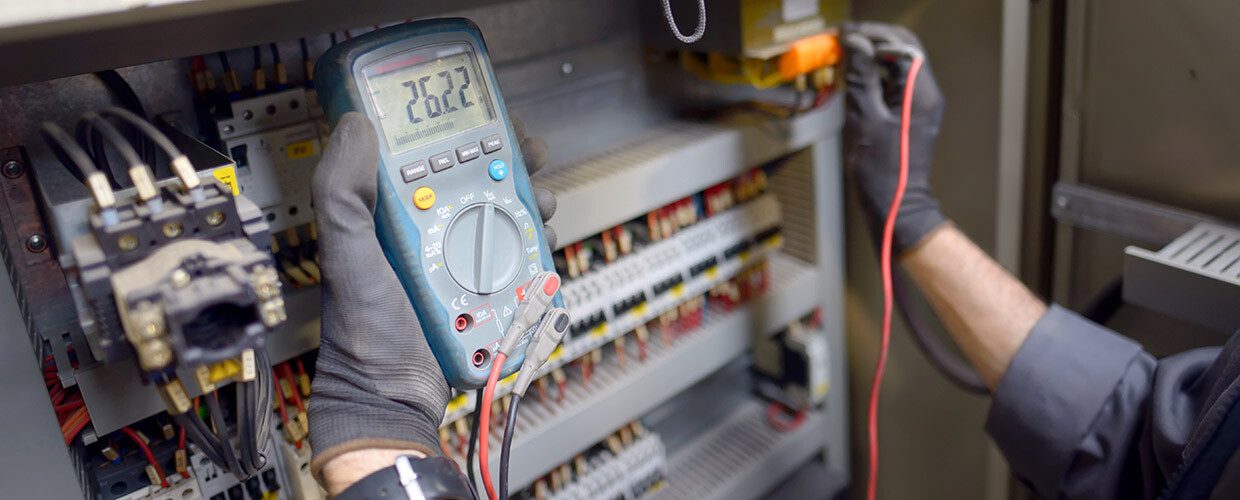 When you come across an electrical emergency, do you have a team of Emergency Electrician Homebush you can think of to call and get the help you need? If you are one of the homeowners or business owners in Homebush, it is a necessity to have someone to dial to that has a local presence within the suburb. Gordon's Powers is your best option for all electrical emergency rectification, repairs and maintenance.
Gordon's Powers 24-hour Emergency Electrician Homebush responds to any type of emergency situation. We do not limit our expertise especially when it comes to helping our customers in desperate need. We perform well under pressure with the ability to have a presence of mind when the going gets tough. We also participate as first line of rescuers for Australia Emergency response.
You can rely on Gordon's Powers Emergency Electrician Homebush in times of: 
On-The-Spot Electrical Emergency
Electrical accidents are sometimes bound to happen. Once they do, you need a few good men to rescue you from any misery caused by an electrical emergency. Under Gordon's Powers' care, you can have a sound mind that when you call out for help, your cry will not be sent to the void. Our Homebush team will immediately get on their feet to attend to any on-the-spot electrical emergency that are:
Caused by weather disturbances:
Windy day
Stormy season
Lightning
Flooding
Other natural phenomena
Caused by accidents:
High truck that knocks down power poles and overhead power mains
Error in ground excavation
Overloading of electrical systems 
Potential Electrical Emergency
Other than on-the-spot electrical emergencies, Gordon's Powers takes into consideration the potential electrical emergencies and their risk factors. We make sure that all our customers and the rest of the Homebush community know how to identify one and what to do. Below are two of the common potential emergency situations that needs immediate attention of professionals that are often overlooked: 
Non-working Security System – Faulty security system can make your property vulnerable with theft, unwanted entry and other forms of security breach. You can call Gordon's Powers and we can provide an emergency repair and get your security system, CCTV, outdoor security lighting up and working within the same day.
Non-working Smoke and Fire Alarms – Electrical fire can happen anytime by accident and can spread rapidly if not prevented. Smoke and fire alarms can help prevent fire breakout, protect properties and save lives. Gordon's Powers can perform fault-finding and do replacement of damaged smoke alarms and batteries.
Smoke Alarm Installation Homebush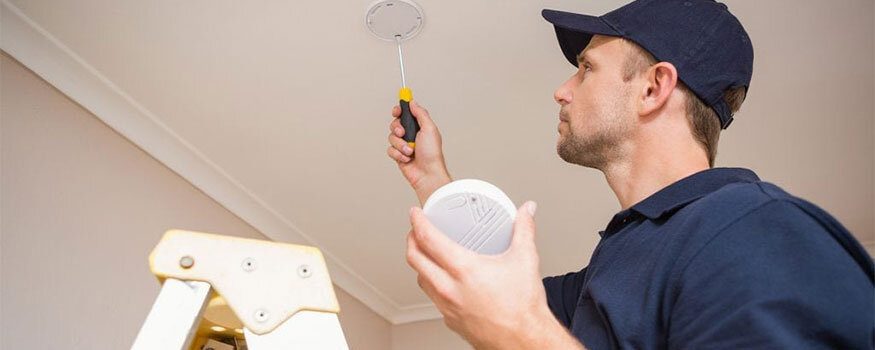 Are you ready for any fire breakout in your home or office? As a responsible homeowner and business owner, you should have smoke alarms installed within your homes and offices by Gordon's Powers Smoke Alarm Installation Homebush, your reliable service that can help you with effective protection for your property investments and safeguarding you, your family and tenants' lives.
Gordon's Powers is the household name for all-around electrical service within Homebush and the rest of Inner West Sydney. Our team is sensitive to any electrical needs of our fellow Homebush locals. With every call for assistance, our team is quick to respond and fast to action. We do not let our customers wait for hours when we can come to them in an hour or less. Since we are your friendly local Homebush smoke alarm specialists, you can give your worries at rest. You can get us to work for you anytime you need our service.
Smoke Alarm Installation For Elderly, Deaf and Impaired Hearing 
Gordon's Powers care deeply for our customers. We treat them with the highest respect and consider them as friends and family. This is why in Homebush, our licensed smoke alarm experts pays high regard to our elders and those who are deaf and have impaired hearing. We want them to get early warnings during a fire break out. Our team can assist to install the following:
Strobe light –  It sends out a warning to people with hearing impairment by flashing high-intensity light. It can detect smoke, heat, CO and natural gas for a total early warning system.
Vibrating pad under the pillow – When a smoke sensor detects either smoke, heat, CO or natural gas during sleeping hours, it triggers the entire smoke alarm system and sends activates the vibrating pad to alert elderly, deaf and hearing impaired persons for evacuation.
Fire safety personnels at Gordon's Powers
At Gordon's Powers, we are not your ordinary smoke alarm fitters. Our team is knowledgeable with fire protection and all preventive actions to avoid becoming a victim of a loose fire. Our certified Homebush smoke alarm specialists will:
Provide awareness on fire hazards
Provide tips on what to do in case of a fire breakout
Give you tips on DOs and DON'Ts for different types of fire (electrical fire, gas leak fire and etc.)
Guide you how to test your fire alarms on a monthly basis to ensure it is working.
Switchboard/Fusebox Repairs Upgrades Homebush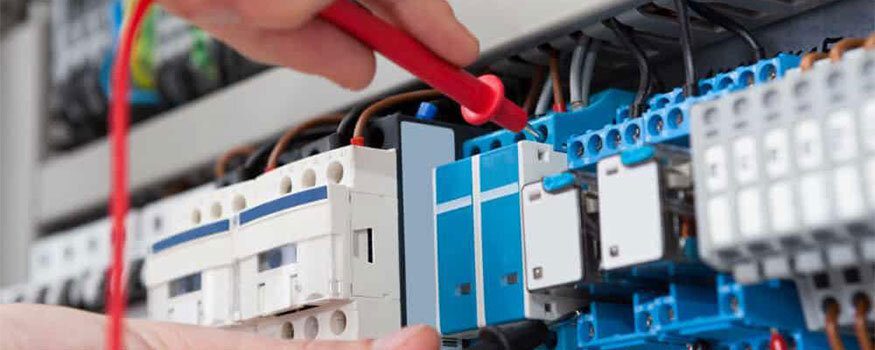 Do you need a 24/7 callout Switchboard/Fusebox Repairs and Upgrades Homebush? You can get a handful of numbers for service providers in Sydney, NSW, but you can identify a few Homebush electricians who can give you the help you need. Gordon's Powers is your local electricians who can provide you with prompt and guaranteed Switchboard/Fusebox Repairs and Upgrades Homebush service.
Effective Switchboard/Fusebox Repairs with Gordon's Powers
When you are in a need of a dependable professional to end your problems of constant power failure or overloaded circuit, just think of Gordon's Powers. We are the team of Homebush electricians who can give you fast and precise fault-finding results regarding your switchbox, wirings and other components. We use specialized technology to conduct diagnostic tests on every circuit breaker, safety switch, fuses, surge protectors and more to make sure that everything is in good condition.
Gordon's Powers uses only quality components and repair materials to restore every damaged component to its normal state. We only use genuine parts for replacements and make sure that you get it at a lower cost. In case the whole switchboard needs replacement, we can recommend you with an upgrade option with RCDs for full protection against current, voltage and load fluctuations.
Our team is easy to reach for emergency repairs and replacements for the following:
Electrical burning smell coming from the switchboard or fusebox.
Replacement of blown fuses.
Non-working switchboard.
Bad wiring or loose connections.
Loose circuit breakers.
Smart Switchboard/Fusebox Upgrade by Gordon's Powers
When you consult with our licensed switchboard electricians on what panelboard to upgrade to and how to do it, you are entitled to get the safest switchboards in Homebush. Our experience in all aspects of switchboard is incomparable. We are familiar with how electrical systems for home and commercial in Homebush work, so we know instantly what you need for your needs.
Gordon's Powers will guarantee you with:
Cost-effective switchboard upgrade – Our team can recommend energy-efficient switchboards from the trusted brands.
Added protection – We will ensure that your switchboard has a RCD such as safety switch and surge protectors to regulate flow of current and voltage and shut the system in case of overload.
Rewiring job – In all our switchboard and fusebox upgrade work, we will do the necessary rewiring and installations.
Hot Water Heater Repairs and Installations Homebush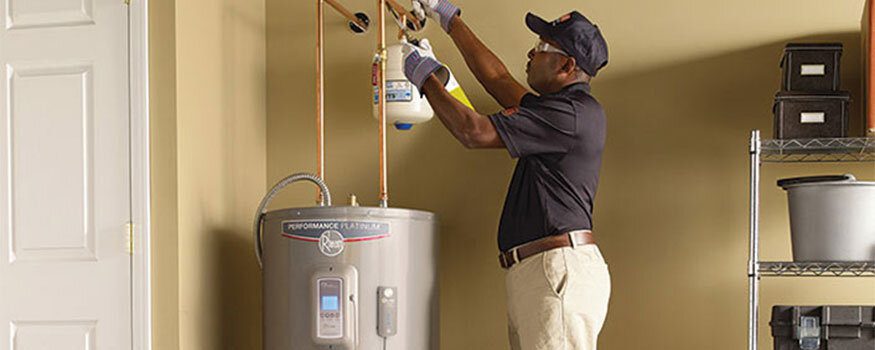 Call on Gordon's Powers Hot Water Heater Repairs and Installations Homebush service and we assure you that we can quickly resolve your hot water troubles. If you are living in one of the high rise buildings in Homebush, you may have encountered a few hot water heater issues over the years of your stay in the suburb. If you face an issue with your hot water heater, refrain from doing DIY repairs as it is very dangerous which can get you burned (by the hot water) or electrocuted by electric hot water heaters.
Working with hot water heaters is not an easy task and should only be handled by expert repair and installation person. Your local Homebush hot water heater specialists are ready to work on any type of hot water heater and are confident that all our solutions will help you have a more convenient supply of hot water.
Whatever brand of hot water heater you choose, Gordon's Powers is your every team to help you install electric, gas, solar and tankless hot water heaters from the following brands:
Rheem
Thermann
Simons
Rinnai
AquaMAX
Chromagen
Dux
Stiebel
Vulcan
Saxon
Quantum
Bosch
Sanden
Gordon's Powers can also provide expert advice if you are unsure of what type of water heating system you need for your home or business use. As a part of our installation service, we can give you a FREE consultation which can be of big help to you before you purchase a new water heater. We only offer smart solutions that you are going to enjoy without the need of a third-party consultant. Our more than 10 years of service in Homebush as your local hot water heater professional serves as a guarantee that you are hiring the best people in the suburb.
Being aware on small hot water problems can help you prevent having all the trouble in the future. As your local hot water heater service provider, we give you fast and affordable repair service in Homebush. Our hot water heater repairs is one of the reliable services in Inner West Sydney. All repair works are done with the highest quality and only genuine replacement parts and materials from the same brand are used to keep the durability and compatibility of your hot water heaters.