Level 2 Electrician Erskineville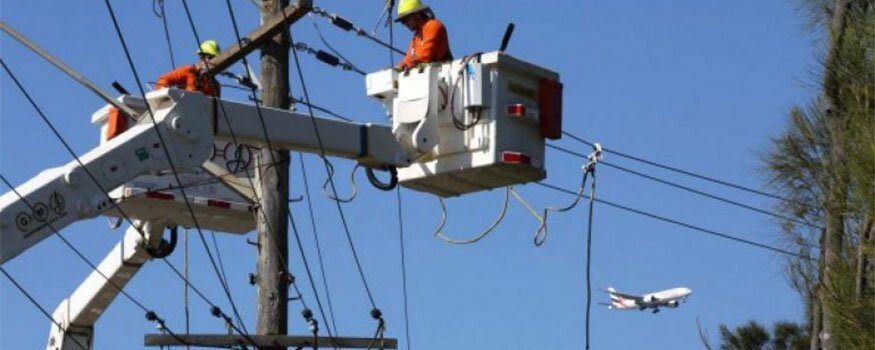 Are you trying to find a reliable Level 2 electrician for your business in Erskineville? If you are a builder or from the government sector, you can count on Gordon's Powers Level 2 Electrician Erskineville to help you out your projects that covers ay electrical aspect. Our team can work on any minor or major level 2 electrical needs for both residential and commercial purposes. This is why, hiring Gordon's Powers to do the job for you only guarantees you that you will get your electrical requirements done in no time.
Gordon's Powers Level 2 Electrician Erskineville at your service!
You might be thinking about the reasons why you should choose Gordon's Powers when you are in need of Level 2 electricians? Below are among the qualities that our loyal customers have found in the awesome service we provide them:
24-hour Level 2 Electricians
When we say 24-hour level 2 electrician coverage, we mean 24/7 and round the clock on-standby level 2 electricians at Erskineville who can work with your concerns at any given time. Gordon's Powers always makes our level 2 electrical service available for you so you can get the help you need the soonest possible time. Our team works best during emergency situations like power mains issues caused by man or natural disasters. 
Affordable service rates!
In finding a good service, you may be thinking about the cost you have to burden. Otherwise, you end up going for a service provider that offer cheap prices but compromises the quality of the service given. In rare situations, you will find a business that offers both – top quality and affordability. That is what Gordon's Powers is bringing to your doors. We make our service available to your advantage at a fair charge. 
Certified, professional and honest Level 2 electricians
Gordon's Powers' team of Level 2 electricians at Erskineville can be with you 24/7 and can only cost you service at a fair charge, you will be completely satisfied and relieved that you will be working with the best Level 2 electricians who are professional and honest at all times. All our Level 2 electricians are also certified and authorized to work on the following major concerns:
UV Damage Consumer Mains in Erskineville
Consumer Mains Repairs
Emergency Electrician Erskineville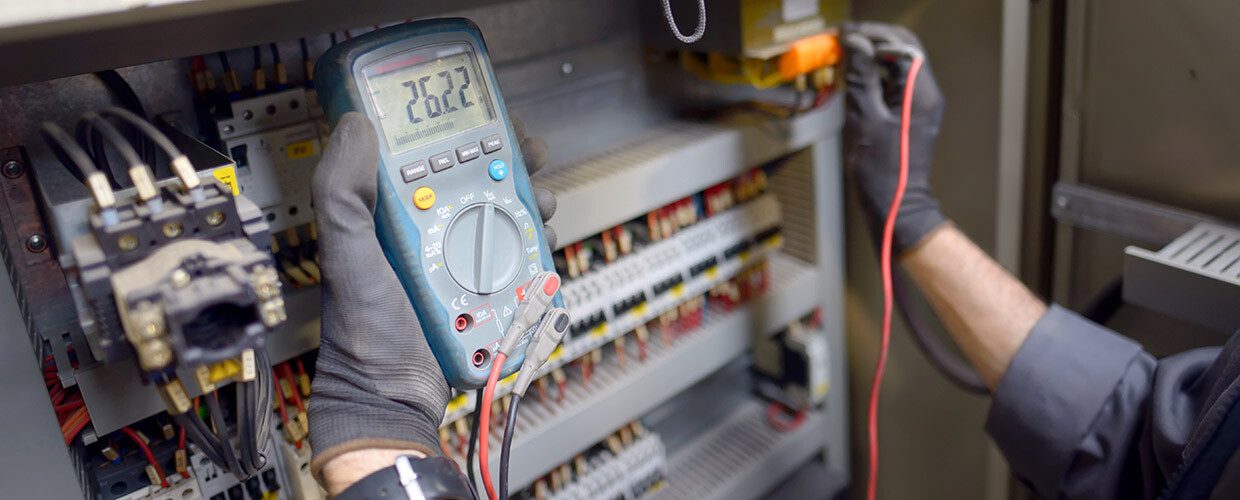 Wondering where you can rest all your electrical emergencies when they happen in the most quiet time of the night at Erskineville? You are looking at the right page! Gordon's Powers is a 24/7 Emergency Electrician in Erskineville that provides immediate assistance in fixing urgent problems with electrical systems in domestic and commercial settings.
Our emergency electrician service in Erskineville has been around for more than 10 years, bring comfort to every homeowner and business owner in the suburb. Due to our excellent service and great customer feedback within Erskineville, we have extended our services to nearby suburbs within Inner West Sydney and other Sydney regions as well. Our team of enthusiastic electricians at Gordon's Powers can guarantee you of the following:
24-hour call-out Emergency Electricians
A service provider that offers an electrical emergency response is useless if it runs only during office hours. With Gordon's Powers, our ability to operate 24 hours, 7 days a week and 365 days a year, is an assurance that we are always with you whenever you need our assistance. Our 24-hour Emergency Electrician Erskineville service is manned by our certified electricians that uses a fully-equipped service truck with a complete set of advanced tools and equipment.
Insured workmanship
What great way to assure you that Gordon's Powers only performs quality service is keeping all our services insured. We are aware of the hazards of performing any electrical works and the risks to damage and lives accompanied with it. You can rest your worries that our workmanship is backed with insurance.
More than 10 years of excellent service
Gordon's Powers has more than 10 years of experience in providing electrical emergency within Erskineville. We keep on improving our emergency response year after year which what made us today with the ability to cover the entire Erskineville in times of natural disasters like flooding and where power mains are damaged, or any common household emergencies such as power outage, short circuits and more.
Professional and courteous service
We are more than happy to assist you the best way we could. Gordon's Powers always display a strong sense of professionalism and all our staffs from customer service to our licensed electricians and engineers are all courteous no matter how big or small your electrical concern is.
Smoke Alarm Installation Erskineville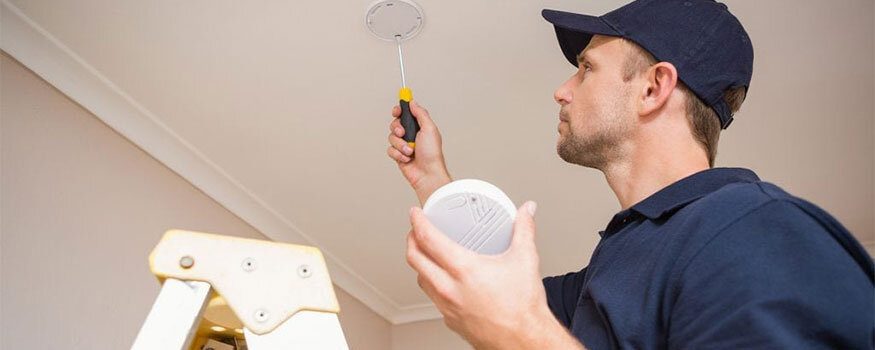 When fire begins, the most important part is to prevent it from bursting into flames which can easily spread through your electrical circuits, combustible materials and other light materials. One of the key solutions in stopping the spread of fire is an effective smoke alarm system. Without one, you are making your family and business vulnerable of any potential fire hazard within your homes and commercial properties in Erskineville.
Gordon's Powers has the mission to serve every household and business centers in Erskineville with quality and dependable smoke alarm systems. Our team can give you the following convenience:
Cost-effective smoke alarm solutions!
Our team at Gordon's Powers can only recommend smoke alarm systems that are genuine and cost-effective at the same time. We can install both hard-wired and wireless smoke alarms wherever it needs to be installed. Proper positioning is the key to an effective smoke alarm system. All our licensed electricians are trained to follow the standards set by Fire and Rescue NSW when it comes to the building requirements which relates to smoke alarm systems. 
24/7 availability for installation and repair services!
Isn't it amazing when you get the service you want the time you need it? Gordon's Powers understands our customers' urgency especially when it is about security and safety. This is why we made our Smoke Alarm Installation Erskineville available 24 hours a day, 7 days a week and the whole year round. You can depend on our team to install your smoke detectors at your convenient time.
FREE estimates!
With Gordon's Powers, you will notice the level of service that we give our customers. We want you to feel that you have the best service without skyrocketing charges. We start off by giving you a FREE estimate of the work you need to accomplish.
Our team has its eyes set on the following safety practices:
Conduct complete fire risk assessment
Upon hiring Gordon's Powers, we will conduct a check to learn possible fire risks within your homes and business buildings and we will advise how to mitigate it.
Discuss safety issues and what to do
Our team will explain to you the safety issues and what steps are needed to be done to counteract the safety hazard. We will help you organize fire exits and install emergency exit lighting as well.
Provide an effective smoke alarm solution
Since fire can spread in just a matter of seconds or minutes, Gordon's Powers has the best smoke alarm solutions that you may find beneficial to your homes and business.
Switchboard/Fusebox Repairs and Upgrades Erskineville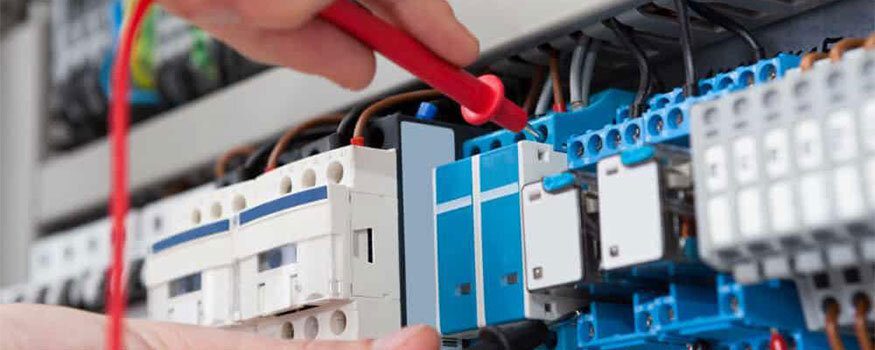 Do you experience constant problem with your switchboard but you do not know how to fix it? Leave your switchboard and fusebox dramas with Gordon's Powers' team of expert electricians who can deliver a reliable and speedy Switchboard/Fusebox Repairs and Upgrades Erskineville at any time of the day or night.
Switchboards Explained
Your switchboard, or sometimes called switchbox or fusebox, is the heart of your electrical system. It is composed of a number of circuits separated by a circuit breakers or fuses. The switchbox distributes electricity to each channel or circuit up to the powerpoints where your appliances can use. If your switchboards are in a bad shape, everything can stop at one point in time and it will be a big nuisance when that happens.
Switchboards Repairs and Upgrades at Gordon's Powers
Gordon's Powers has many years of hands-on experience in the repairs and upgrades of hot water heaters. We have provided countless of durable and reliable electrical repairs and upgrades over the years.
Switchboard Repairs
Gordon's Powers can perform immediate repairs on common switchboard problems.
Blown fuses
Wires and circuits too hot to touch
Hissing sounds from the circuit breakers
Circuit breakers always tripping
Safety switch not working
All our repairs works are guaranteed to restore your switchboard functions to normal operation like nothing was wrong. You can be sure that with our expert hands, you electrical system will never encounter the same problem again. You will be amazed at how our repair works can save you a big deal of money that you plan to spend on complete replacement of your panel boards.

Switchboard Upgrades
When it comes to switchboard upgrades, it is important to know your exact purpose why you need to upgrade it. Sometimes, a homeowner or business owner may be confused if they need to replace switchboards just for the sake of replacing it only to find out that a repair will do.  Below are the signs that Gordon's Powers can help you to know whether you need an upgrade or not:
Circuit breaker trips when a power-hungry appliance is plugged in
Lights flicker without any changes done on your circuits
No safety switch installed on your switchboards
Still using ceramic fuses on fuseboxes
Power shuts down when a new appliance is added
Hot Water Heater Repairs and Installations Erskineville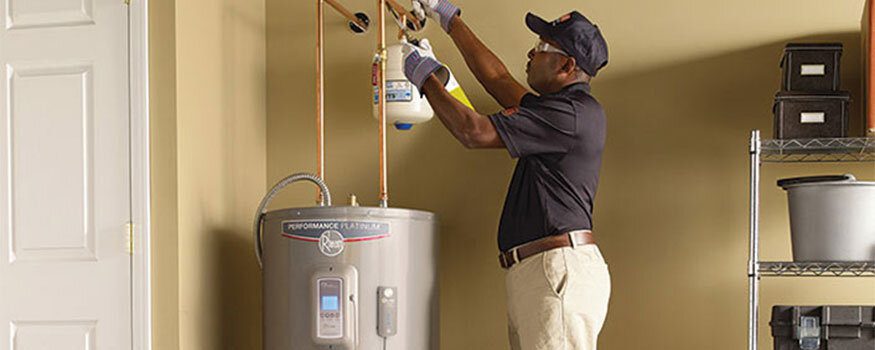 If your home and business facilities use hot water heaters for a wide variety of application, it is best that you get a team of electricians that can check the condition once a while. Compromising the quality of your hot water heater appliances can also affect the quality of the hot water that is supplied for your use. It will cause greater damage to your health and to the subject of its application.
With Gordon's Powers Hot Water Repairs and Installation SUBURB, we have a team of dedicated licensed electricians that can work on both electrical and gas hot water heaters. We also have expert knowledge about solar-powered hot water heaters and have the experience in the installation and repair. Our years of experience in this field of electrical industry are incomparable and have a good proven track record within SUBURB.
At Gordon's Powers, we do not simply come to your premise and install your hot water heaters. First, we perform an initial evaluation of your home and business building and confirm if the area of installation is feasible to contain your hot water heater tanks and the required electrical supply needed. We carefully check on the below installation considerations:
     1.Selecting the right kind of hot water heater for your purpose.
When you don't have an idea on what type of hot water heater to use, you can count on Gordon's Powers to guide you with the process of selection. You can tell us your requirement and we can evaluate if it will be feasible for your use.
Energy-saving hot water heater appliance.
If you are after the comfort of having hot water whenever you need it and do not want to be surprised with your electric bill, you can contact Gordon's Powers for a FREE consultation. You can learn all the brands and model of different types of hot water heater appliances that are environment-friendly and not energy-hungry. We can give you a strong demonstration of the hot water heater products.
Durability and lifetime guarantee.
Only use hot water heater appliance from the trusted brands with many years in the manufacturing of quality hot water heaters. Gordon's Powers only use durable parts for repairs and can provide you with the appliance itself such as Rheem, Rinnai, Vulcan, Bosch and more.